FEATURES
Alexis Taylor Talks Peter Gabriel, Alex Chilton, and His Solo Piano Record
By Ron Hart · June 17, 2016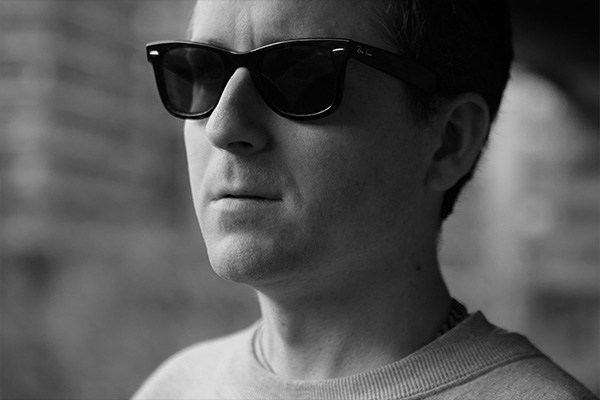 "My idea was to have Neil Hagerty from Royal Trux produce an Alex Chilton solo record, and have him do covers of things like Outkast's 'Hey Ya!'"—Alexis Taylor
For the last 16 years, Alexis Taylor has enjoyed a fruitful career as co-leader of England's Hot Chip, a group whose roots are undeniably planted in dance music. But it's their tendency to veer left of the club that has earned them respect within the art-pop community as well. They've collaborated with such heralded giants as Robert Wyatt, Peter Gabriel, and Charles Hayward of This Heat (with whom Taylor also collaborates in the improvisational outfit About Group).
Taylor's work as a solo artist doubles down on these art rock tendencies. Two years after his lauded 2014 effort Await Barbarians, the West London singer delivers the most radical departure from his electronic roots to date with Piano. Released on Hot Chip's longtime European imprint Moshi Moshi, Taylor's third proper solo record is a collection of covers and song sketches revamped for solo piano and voice, including a song co-written with Green Gartside of Scritti Politti ("Repair Man"), a Lone Pigeon cover ("Lonely Vagabond") and a haunting version of the 1977 Crystal Gayle hit "Don't It Make My Brown Eyes Blue." For fans of Taylor's distinctive and melodic voice,  Piano provides it in its purest essence.
We spoke with Taylor about the creation of Piano, the influence of Peter Gabriel, and what's in store for Hot Chip in the future.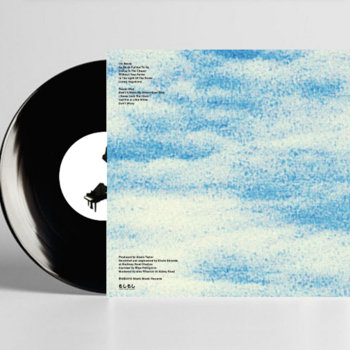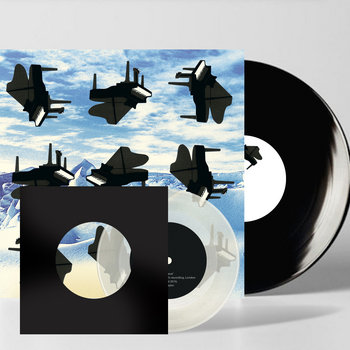 .
00:10 / 00:58
Merch for this release:
Compact Disc (CD), Vinyl LP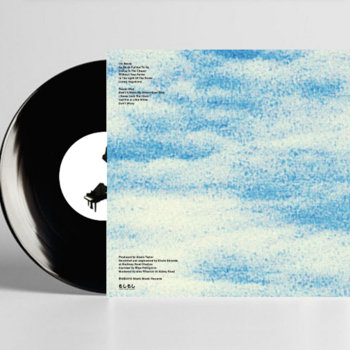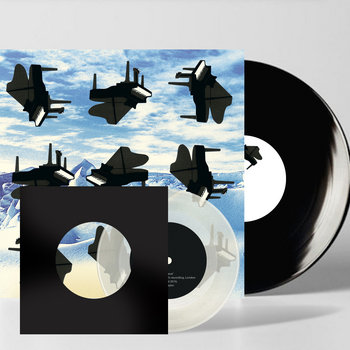 Given the names of some of the artists you've collaborated with over the years, one could assume you're a progressive rock fan.
Alexis Taylor: Well, not so much a progressive rock fan, more a fan of experimental music and improvised music. Actually, right now I'm sitting in front of all of my records and there's a lot of free jazz records, there's a lot of country records, a lot of rock records, a lot of soul records.
It's a strange term, progressive rock, because it's used to describe music as bombastic as Yes or Asia, yet as angular and intrinsic as Soft Machine and Brian Eno.
It's a big net. Peter Gabriel, for instance, is someone I've grown up listening to my whole life. It was when the album Us came out that I was first introduced to him, and that tour was the first concert I ever got to see when I was 12. It was a very big stage show that was directed by Robert Lepage, who did all the sets and everything. It was quite a big show. We saw it at the Earl's Court arena. When Hot Chip got to work with Peter Gabriel years later, it was a big moment, because the others in the band were into him, too. We listen to all sorts of music together in the band, but Peter Gabriel was always someone that we all agreed on.
I was 12 as well when I first got into Peter Gabriel, when So had come out. I was pretty obsessed with the "Sledgehammer." And then I went back from there to listen to the three Peter Gabriel albums, Security, Plays Live and, of course, those early Genesis records.
Same here. After I discovered Us, I went back to those first three albums. They are fascinating records. The third one I particularly liked. I just found him to be an interesting musician. He's experimental, but he's trying to make pop music at the same time, and he's got very interesting ideas about rhythm and texture.
How has growing up listening to Peter Gabriel informed your own creative trajectory as an artist?
The Hot Chip song "Ready for the Floor," which is kind of a pop song, the lyrics in it are about a breakdown in communication, and they are very similar to the subject matter of "Come Talk To Me" from Us. It's not based on it, but that was a song I had loved growing up and went back to as a musician years later. There was a particular version of it on a video that came out where you could see Daniel Lanois producing the track with Peter Gabriel. It's just about one minute's worth of them in the studio, and it's an early draft of that song. But the video is just so amazing, seeing what they were doing and the way it sounded at that point as opposed to the finished track. I remember wanting to find those whole sessions afterwards [laughing]. But that was very inspiring to me, that particular film of Daniel Lanois and Peter Gabriel in the studio together writing, recording and tracking that song.
Your new album, Piano, was partially inspired by a conceived idea for an Alex Chilton record?
It came from a conversation I was having with Jason McPhail, who is a musician in Glasgow and was friends with Alex Chilton, and I was trying to sign Alex to Domino Records, where I used to work. Jason was talking about how Chilton was talking about maybe doing a solo piano album, and I was like, 'Oh that would be amazing!' But sadly, it didn't even get made, let alone him signing to Domino. But it stayed with me, that concept. My idea at the time was to have Neil Hagerty from Royal Trux produce the Alex Chilton solo record, and have him do cover versions of contemporary things like Outkast's 'Hey Ya!' The people at the label thought I was trying to do a Rick Rubin/Johnny Cash kind of thing, but with a piano spin on it.
What kind of piano did you use for this album?
I used a Blüthner grand piano. They're made in Germany, and it was the piano that was in the studio where I was recording—Hackney Road Studios. It had a really, really lovely sound and was quite nice to play. I might not have thought specifically of using that particular piano when I went to record this album, but I enjoyed playing it quite a lot. And also, without sounding too nerdy, the microphone that I was singing into was quite new to me at the time. It was an RCA 44-BX, which is this old ribbon mic. And it has a very, very different sound when you sing into it. I fell in love with the way that microphone made my voice sound, and I love the way the piano sounded. All I was looking to do was make a very simple album recorded live, and those two aspects were crucial in its success.
Did you ever get to check out any footage of Prince when he was doing those solo piano shows before he passed away?
Yea, that's funny about Prince. I had already made this album, and then he had announced his 'Microphone and a Piano' tour, and I thought that was a funny coincidence. If it was good enough for Prince, it was good enough for me [laughs]. The Randy Newman Live album was another inspiration for this album, as was Harry Nilsson's Nilsson Sings Newman. And Mark Hollis's solo album was another one, though it's not quite a solo piano album.
You co-wrote "Repair Man" with Green Gartside. Were you always into Scritti Politti?
The first Scritti record I ever heard was the one with Miles Davis on it, 'Oh Patti.' My oldest brother Will had that single when it came out in the '80s. I didn't really get into Scritti as a fan until years later with the first album, Songs to Remember. It was playing when I was at Domino, one of the people who worked at the label just put the album on. When I first heard it, I couldn't really believe it was made in 1980—it sounded to me more like a Prince record from 1987 or something. It was really ahead of its time. And then I had met him when both Hot Chip and Scritti Politti were nominated for the Mercury Prize and got talking to him. He said we should do some music together, so we began writing songs around that time, about like 2011, but nothing ever got finished. Then I decided I should just put 'Repair Man' out, because it was taking too long to coordinate with Green to finish the music with me. But we still work together, and I actually just played a gig with him very recently. He also had written a new song he wanted me to work on with him.
The Crystal Gayle song you do on this record is magnificent. How were you introduced to country music?
I only knew that Crystal Gayle song because my mum had a compilation album of her greatest hits. It was an album that was always playing in the house when I was around 4 or 5. I started to really listen to country music only about 10 years ago when I started listening to a lot of Willie Nelson and other country records I would pick up on the road. I remember listening to 'Don't It Make My Brown Eyes Blue' when Hot Chip first released Coming On Strong, and thinking of things that were an influence to me growing up, and I'd go on YouTube and watch bits of her performing. When I did those shows as part of the Atomic Bomb! Band with Sinkane, Antibalas and Money Mark, I would do that Crystal Gayle song during our soundchecks.
That was a great band. Are there any plans to get back together in the near future?
Yes, actually there going to be a show in August somewhere in America—I'm not sure if it's announced yet—and some more later in the year in November. I'm not going to be able to make the August date, but I'll be there for the other shows.
Are you guys ever planning on recording a proper album beyond the William Onyeabor tribute material?
We have recorded an EP, but I don't know what's happening with it. It was recorded in Nashville, but I wasn't there when they tracked it. I did my vocals in London and overdubbed it. I'm not sure when that is coming out. We're still trying to put it all together at the moment.
Is Hot Chip working on anything new?
We have a few things we have begun, but not a huge amount. Just recently, about a month ago, we did a bit of recording, but only just for one song. We are just in the very, very early stages. We don't have any more time booked yet. But we are doing some festivals this summer and I have some solo shows booked. So it's something we aren't trying to get done immediately but taking it as it comes.
Have you guys ever thought of doing a full-on Peter Gabriel style art rock album?
[Laughs] I don't think with Hot Chip we'd be able to commit to a concept for an album in advance. We would wind up putting out something we wouldn't be happy with. We did one show a few years ago where we played, not quite acoustic, but quieter than we normally do. We had a drum machine, a cello, a harmonium, electric guitar and bass. I remember the people who were at that gig really liked it, and every now and again we think we should do a record or a tour or something like that, which would show the quieter side of us. But it would be cool to do a different kind of record with Hot Chip.
—Ron Hart