FEATURES
Inter Arma's Painstakingly-Crafted, Cathedral-Ceiling Metal
By Seth Werkheiser · July 13, 2016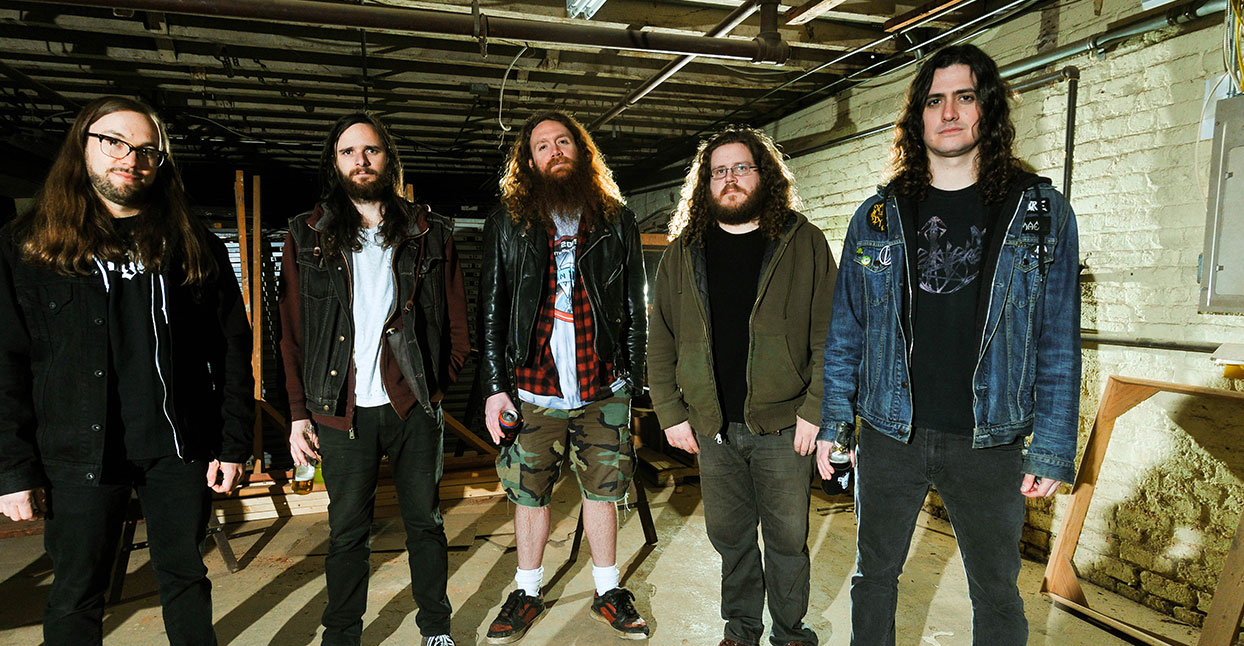 Richmond, Virginia's Inter Arma have released some of the most expansive albums in underground metal over the last few years, albums that require careful consideration and revision before they reach their final, cathedral-ceilinged forms. And they've found their audience: 2013's Sky Burial landed on several prominent year-end lists, and a year later the single-track 45-minute The Cavern was released to similar acclaim. Their latest, Paradise Gallows, was finished in October of last year, but it's been in the works for much longer. In fact, anyone who's witnessed their mammoth live show in recent years may recognize some of this new material.
"We definitely played "Primordial (Wound)" in Europe the last time we went, which was in December of 2014," says vocalist Mike Paparo (also of the band Bastard Sapling). "An Archer in the Emptiness" we've been playing pretty consistently for a few years now."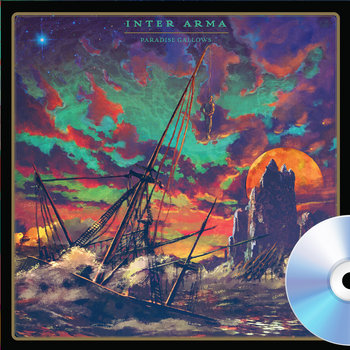 .
00:10 / 00:58
Merch for this release:
Compact Disc (CD)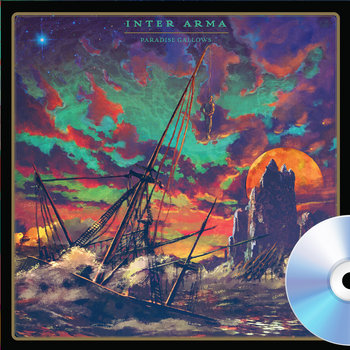 Despite some of the material's familiarity to fans, Paradise Gallows is not a continuation of any of Inter Arma's previous work, and the recorded versions of the songs are slightly different than their live predecessors.  "We play a little bit differently live, because we're constantly refining stuff," Paparo notes. "We change things up every once in awhile just to keep things interesting. When you play the same songs over and over again, it can get monotonous. We'll do all kinds of weird stuff to a song just to make it different." The band has forsaken the linear songwriting path, too, choosing to abandon and revisit material as it sees fit; The Cavern was actually written before Sky Burial.
"We abandoned (The Cavern), basically," Paparo says. "We abandoned it to write our first full-length. It's that old. Then, a few years ago, the guys at Relapse found out that we had this thing and they're like, 'Well, we'll put it out.' It's just a cool document—like, this was a period in time."
On every recording, including their latest, Inter Arma have worked with producer Mikey Allred of Dark Art Audio in Tennessee, a relationship born when one of Allred's bands played with Inter Arma. The pairing has proved vital to capturing the enormous effort involved in each recording. "[Allred] knows exactly what we want," says Paparo. " At this point in our relationship he knows. We go [to Dark Art] and he knows exactly what we're trying to do as a band…he knows how we work as a band too, so there's no awkward getting-to-know-someone-while-you're-in-there kind of deal. You feel real with him."
That natural working relationship allows creative channels to open up while working, even as the current must change over the years. Writing an album, recording, touring, writing the next one: the life cycle of a band is subject to an almost elemental pressure. Paparo commits his lyrics to their final form during the recording process, which is an arduous task in and of itself. "I want to convey my message, I want things—man, it's hard to describe," he says. "I want it to be coherent, and I want things to be written well. I sat in [the studio] for a week, week and a half maybe, just constantly revised all day long. Just woke up and started revising stuff, just listening to the song back, making sure that words fit and I'd have to cut out words here and there because they won't fit or whatever…just trying to write the best damn lyrics I could possibly write. For me, it's just a painful experience."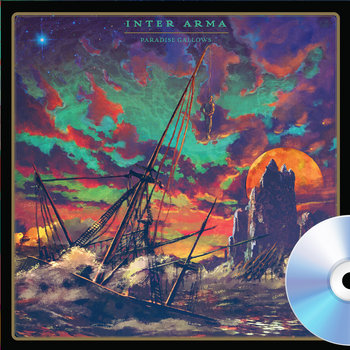 .
00:10 / 00:58
Merch for this release:
Compact Disc (CD)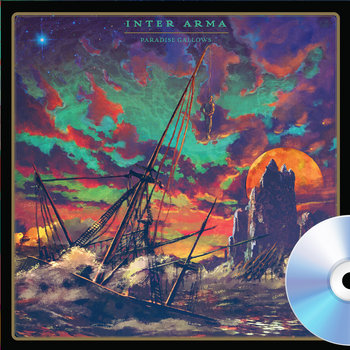 Over the course of recording Paradise Gallows, the pain of committing mutable, ever-evolving work to static form became positive, forward motion, and the band was excited about getting back out on the road, even though their journey this time would be colored with sadness. Adrian J. Guerra, former drummer of Seattle duo Bell Witch, passed away in May, and was a friend of the band—bassist Joe Kerkes, in particular. "[Joe] for all intents and purposes, grew up with Adrien," said Mike, "They were in their first band ever together. They've known each other a long time. He is taking it pretty rough. It sucks. It fucking sucks."
But nothing in this world is guaranteed, and Paparo believes that even the acute pain of loss is healed by the creative balm of the road, playing music you're proud of with people you're close with to fans who love what you're doing every night: "You gotta go out there and live your life and have a good time and try to—for me, personally, it's about experiencing just everything. I want to go everywhere, I want to see everything and I want to experience everything. That's what it's about for me. I feel like mortality is ever-looming."
—Seth Werkheiser