FEATURES
Indie Folk Singer-Songwriter Thanya Iyer Makes Room for Self-Care on "KIND"
By Bineet Kaur · July 24, 2020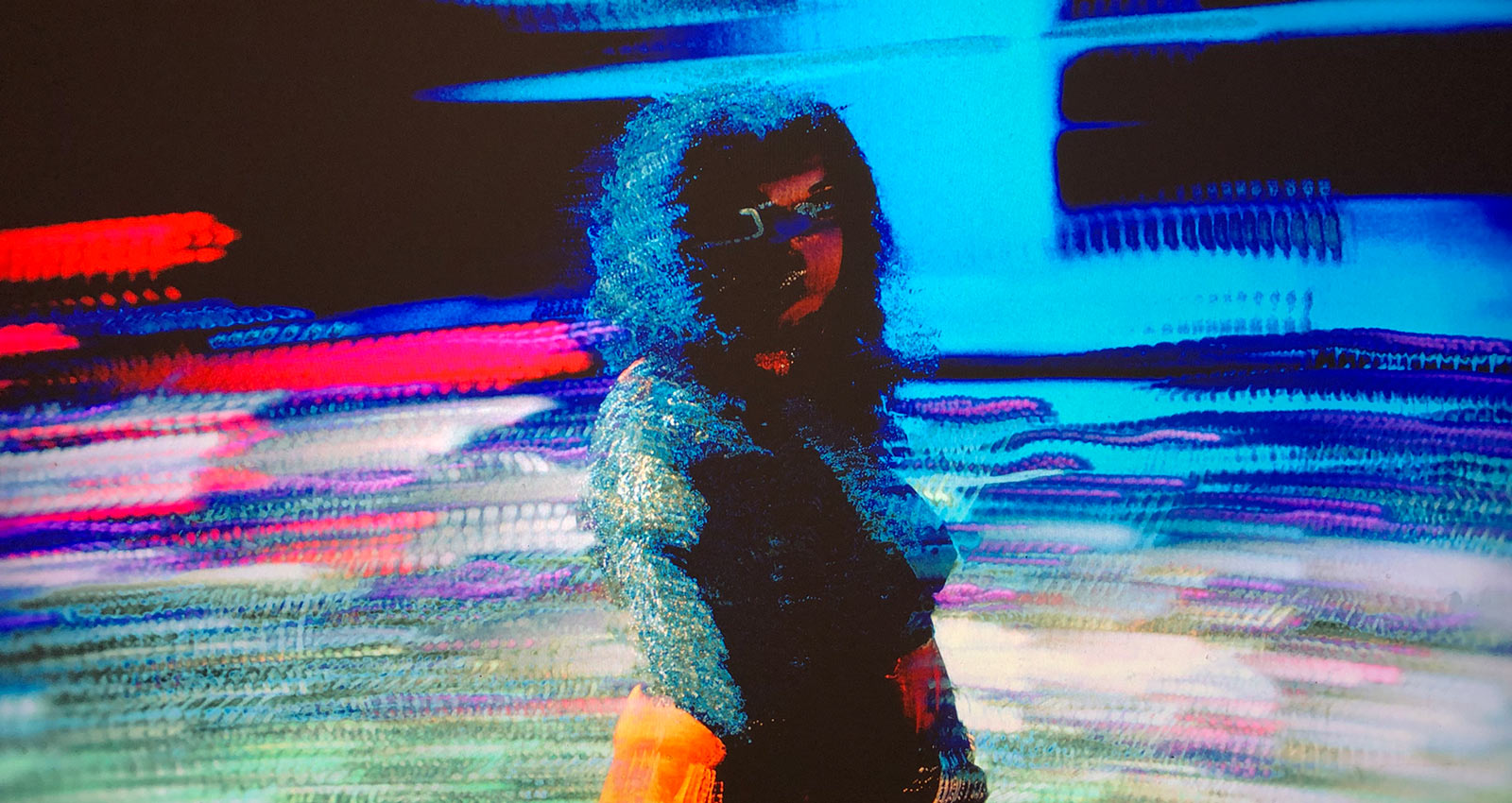 Singer-songwriter Thanya Iyer's sophomore LP KIND delves into her experiences as a first-generation South Indian-Canadian, but never makes explicit mention of ethnicity or culture. "I like for people to have their own interpretations," Iyer says. "I didn't want to set a limit or a boundary."
Merch for this release:
Cassette, Compact Disc (CD), Vinyl LP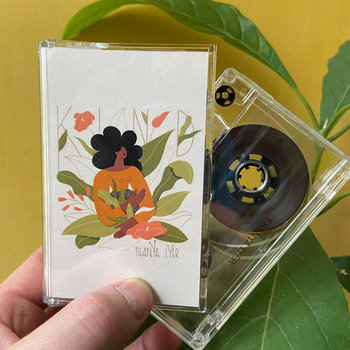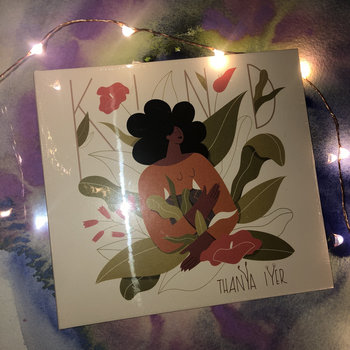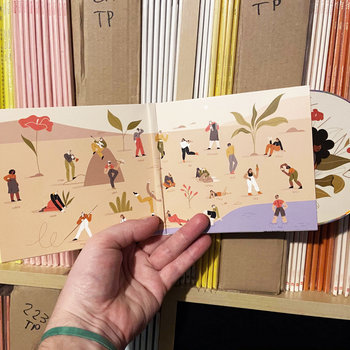 Iyer's mother is from Bangalore and her father is from New Delhi. They married in India and settled in Montréal, where Iyer grew up and still lives. Her introduction to music was through that culture, learning how to play the Indian violin and regularly playing traditional music with other South Indian children. "It's the same thing I enjoy about music now—how collaborative it can be," she says.
KIND is a far cry from the traditional music she grew up on; it's contemporary and refined indie-folk, with plush, fastidiously crafted melodies. Iyer's voice, languid and delicate, has subtle inclines and a sweet drawl. Each song feels cleanly mapped-out, never becoming jumbled even when the instrumentals speed up and become more grandiose. But her cultural background still seeps in. Meditation, which traces back to ancient Indian civilization, often employs soothing rhythms to attain a tranquil state of mind. The influence of meditation practice and meditative music is especially clear on KIND tracks "Bring Back That Which is Kind to You" and "Always Be Together." Iyer gave Daniel Gelinas, who plays percussion for the band, a bell used in Indian music, as well as anklets with small bells attached to add additional instrumentation. Iyer says that improvising is common in Indian music, and her band does this sometimes when performing live.
Merch for this release:
Cassette, Compact Disc (CD), Vinyl LP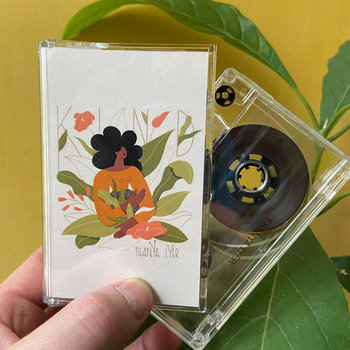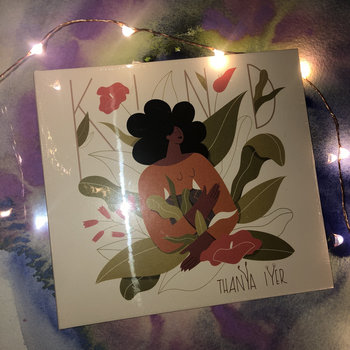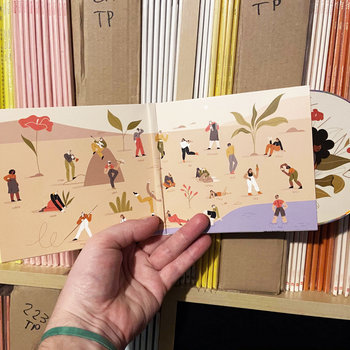 The themes, too, are underscored by her background. "Bring Back that Which is Kind to You" refers to the overarching religious concept of abstaining from detrimental practices (shared by Buddhism, Hinduism, and most other global religions), which, as she says, can include only maintaining relationships with people who don't hold prejudices against people of color. "Alien" describes how people of color sometimes feel that they exist on the periphery of the music industry. "I don't play the guitar and I don't have bangs. Looks-wise, I didn't fit in anywhere—and that was really hard to deal with," Iyer says.
She felt like an anomaly at times growing up as well, particularly when people didn't make the effort to pronounce her name correctly. "Thanya" is intended to be said with a short o, but people often employed a short a sound. It's a minor vocal inflection, but one indicative of a person's unwillingness to treat facets of someone's cultural identity with respect. Iyer sometimes felt timid about correcting people. Eventually, she even began introducing herself with the short a in surrender. "I just became really passive," Iyer said.
In high school, one of her teachers found out from another colleague that he had been mispronouncing her name and questioned her about it. "He was like, 'Why didn't you correct me?' And I said, 'I did," Iyer said. "I remember crying after, because I felt so put on the spot."
Iyer studied psychology and music at Vanier College in Montreal, graduating in 2017. She was passionate about art, but still hesitant about taking the leap needed to make it a career, wondering if it would be sensible to choose a more conventional path. These desires posed problems for each other at times, but she found ways to balance them, like tailoring tours around her school vacation in March and planning shows during class. "I'm a person who wants to do everything, and then I realized, post-bachelor's level, it's not possible," Iyer said. "I wanted to put my love and energy towards [music.]"
For the release of this album, Iyer pushed herself to schedule three tours—beginning with one in conjunction with SXSW, then another spanning across North America, and one more for cities in Europe. And just two days before the start of the first tour, she completed a teaching residency with inPath, an organization that provides Indigenous youth with opportunities to work with popular musicians. Of course, some of these plans were cut short by the ongoing COVID-19 pandemic, but she said that might have been beneficial for her personally. "I was planning too much," Iyer said. "It sucks that a lot of tours are getting cancelled, but there is time and we will bounce back."
Merch for this release:
Cassette, Compact Disc (CD), Vinyl LP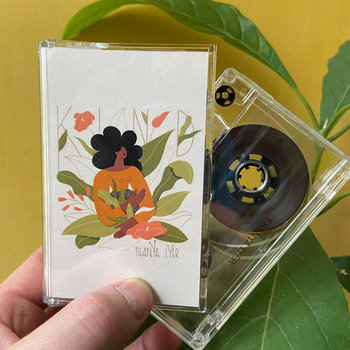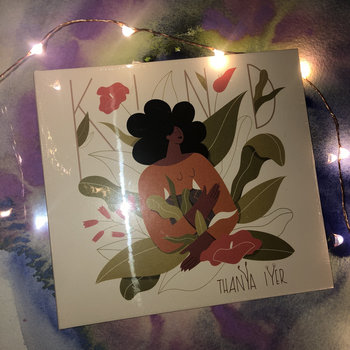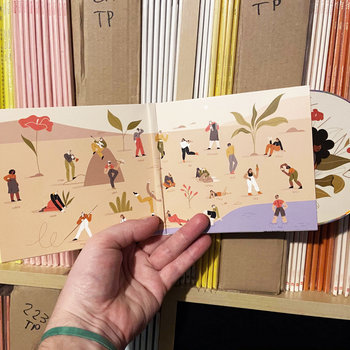 Iyer said she recently began tinkering with the Indian violin again after spending much time away from it, which reminded her of what drew her to music in the first place. And considering that self-care influenced the record's subject matter, a break from the grueling nature of touring felt appropriate—almost prescient.
"I've been identifying those things I've learned—high expectations [and] all-or-nothing thinking. I'm trying to move slower," she says. "That's what the album is about, too—self-love."