FEATURES
India Jordan Gets Personal on "For You"
By Shawn Reynaldo · June 17, 2020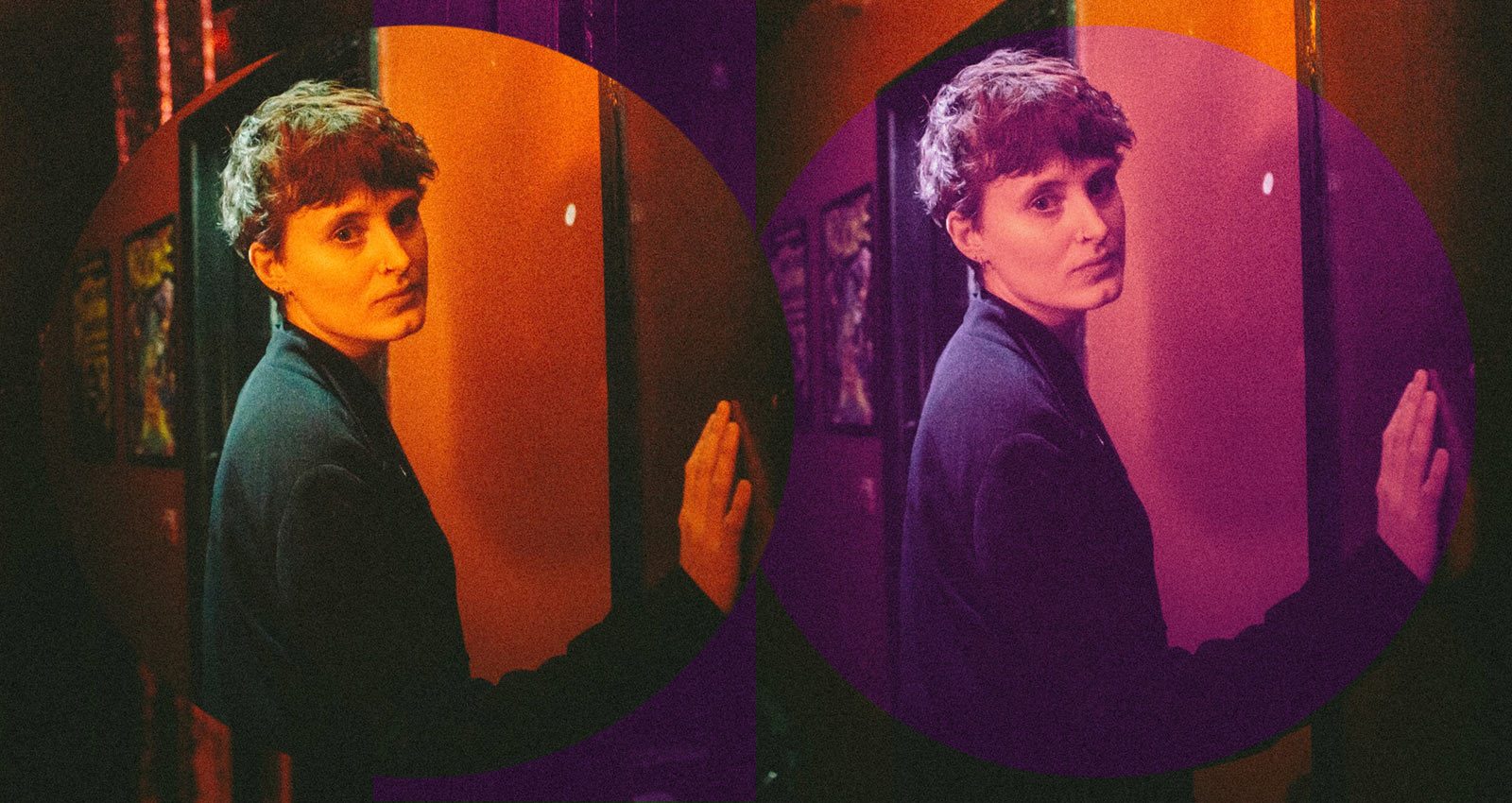 Even though For You, the latest album from India Jordan, isn't a drum & bass record, they decided to throw a d&b track on the album as a kind of experiment. "Everyone in drum & bass thinks that drum & bass is really hard to make," says Jordan. "So I [thought], 'I'm just going to make a drum & bass track and see how hard it is.' And I did it and you know what? I'm still alive."
The song in question, "Westbourne Ave," is something of a throwback. Jordan describes the song as an attempt to revisit an early influence and recreate "what [drum & bass label] Hospital Records sounded like in 2005." However, they admit it's also a bit of a "fuck you" to the drum & bass dudes whose obstructive gatekeeping discouraged a young Jordan, who was already DJing and throwing events, from taking the next step and learning how to make tunes.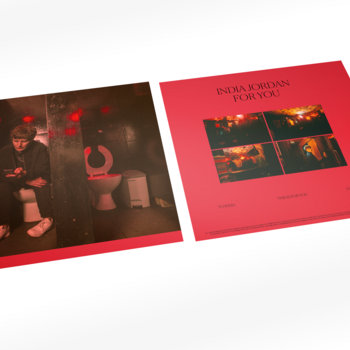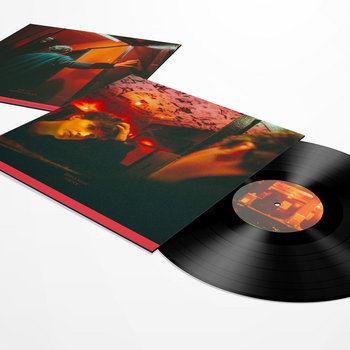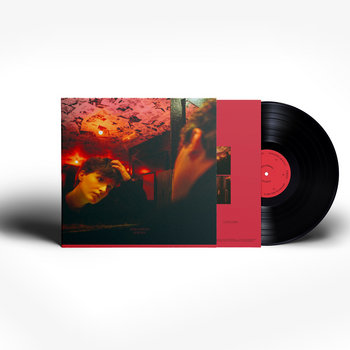 .
00:10 / 00:58
Merch for this release:
Vinyl LP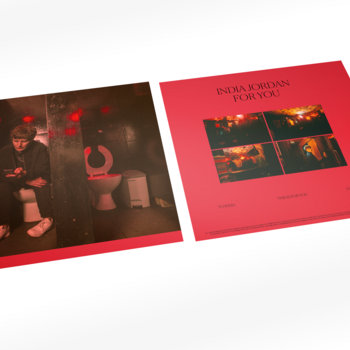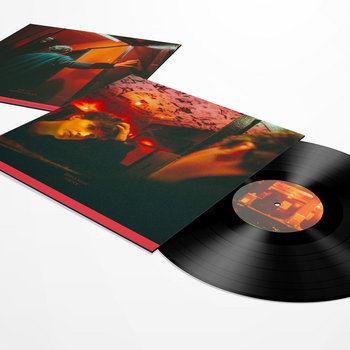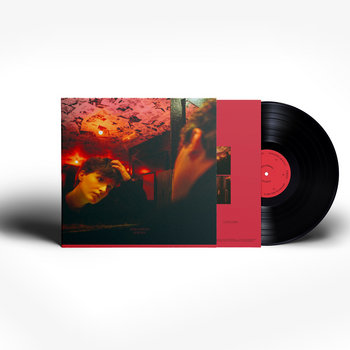 For much of Jordan's life, roadblocks like these were all too common. A native of Doncaster in the North of England who then attended university in nearby Hull, Jordan—who came out as non-binary last year—describes their upbringing as fairly traumatic. "I received quite a lot of homophobia living in the North," they say. "I was brought up in a very working class area and I never really fit in there. I just felt shit living there and feeling sad all the time."
Although Jordan has gradually come to terms with their "Northern-ness" over the years, that wouldn't have been possible without a 2014 move to London, a place where they could finally "be queer in public and not be ashamed of it." The change of scenery also led to some new musical connections, as they found a home on the now-defunct Radar Radio and also linked up with artist Allen Wootton (formerly known as Deadboy), who asked Jordan to partner with him and help organize his "ambient social" New Atlantis. More of a low-key get together than a proper party—the events took place on Sunday afternoons at London's Rye Wax—New Atlantis became an important hub for ambient, new age, and spiritual music, spawning a record label and ultimately running for five years before coming to a natural end with one final soirée this past March. "That was the last event that most people had the opportunity to go to before lockdown," says Jordan. "It has a very special place in my heart now. It was the last time I actually saw my friends."
As rewarding as New Atlantis was, Jordan's primary passion was always dance music, and being tagged as an ambient specialist was frustrating. "I started off as a club DJ," they explain. "The ambient thing was something on the side." Even as a child, their listening diet was heavy on trance, hard dance, and happy hardcore, and that passion for fast beats and big melodies never went away. Those influences (along with a litany of other upbeat club sounds) certainly colored Jordan's debut EP DNT STP MY LV, which dropped last year on London's Local Action label and was quickly followed by the WARPER/Bulbasaur Shuffle single and H.U.R.L./F.U.R.L., a collaboration with Manchester producer Finn, who's been a close friend since university.
Youthful influences also play into For You, Jordan's longest and most personal release to date. The closing track, "Dear Nan King," is a joyous number that borders on happy hardcore, but it's not a mindless rave-up. The song is inspired by celebrated queer novel Tipping the Velvet, or more specifically, the television adaptation that Jordan saw at 12. Jordan says the experience "helped me realize I was gay," and "Dear Nan King," which takes its name from the story's main character, "reflects the energy and the excitement that came from understanding myself. It's also sort of an ode to my 12-year-old self, who was about to endure all this pain, and a way of telling my 12-year-old self that it was all going to be okay."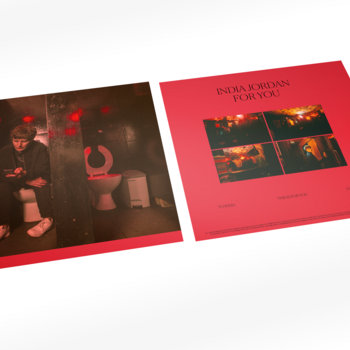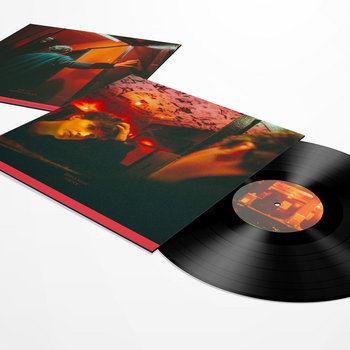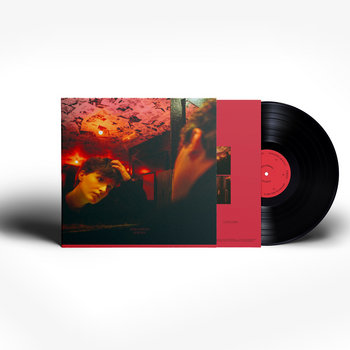 .
00:10 / 00:58
Merch for this release:
Vinyl LP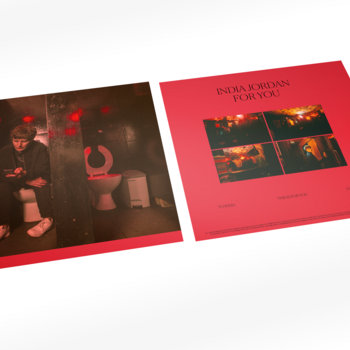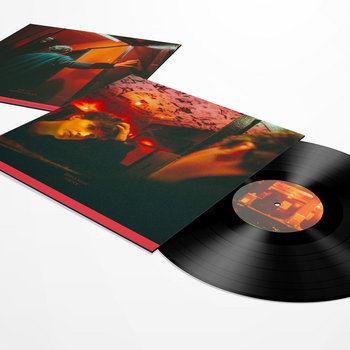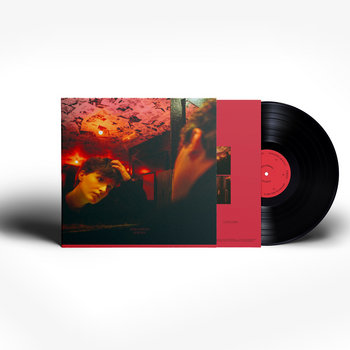 "'Dear Nan King' sounds the most like how I feel about myself in my head," says Jordan. "I've got a lot of energy, and I'm quite excitable. I was just really happy to be able to channel that into a track." For You may be rooted in darker times from Jordan's past, but the music itself is often downright ebullient. "Emotional Melodical," a song that Jordan made in the midst of feeling depressed, is a technicolor synth swirl, while opening track "I'm Waiting (Just 4 U)" and first single "For You" are two infectious slices of cut-up disco-house glamour that gleefully border on pop music. That last bit is accidental, as the samples fueling those two tunes come from Jordan's collection of funk and soul tracks—a collection that dates back to their days as a student DJ. "I don't really know anything about pop," they explain. "If poppiness comes through in the music, it's purely by mistake."
The diverse sound of For You, however, is not a mistake. "That's just who I am," says Jordan. "I've never just been a house DJ, I've never just been any one type of DJ." It's taken a long time, but Jordan has finally gotten to a place where their music not only represents who they are, but is also a key part of their own personal healing process. "It's really important for me to know, no matter where I'm at or how I'm feeling, that I should be kind to myself."