FEATURES
In the Candy Store
By Max Savage Levenson · August 28, 2015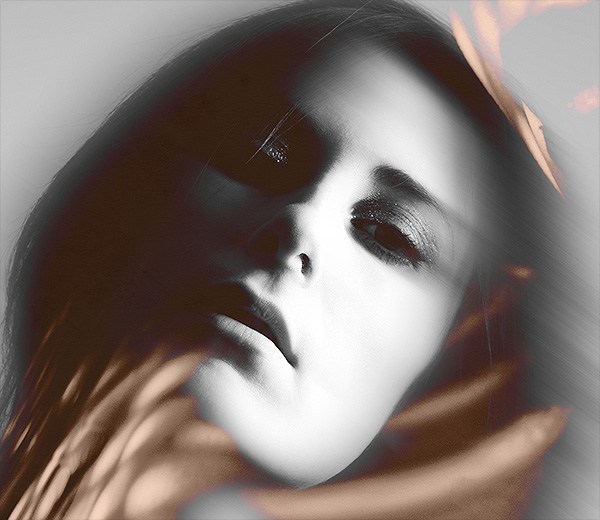 photo by Alexandra Gavillet and Shaun Durkan
"The ideas of my former records… were about pushing ourselves as songwriters within [specific] parameters. And this album is the exact opposite of that. It's exploring everything I've ever liked, basically."
Merch for this release:
Vinyl LP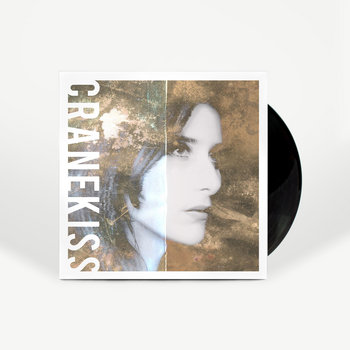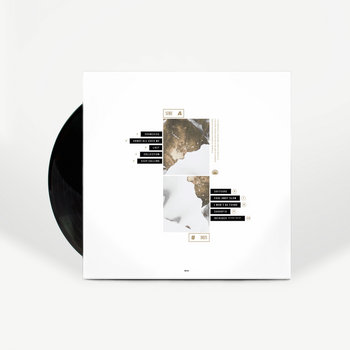 Watching Tamaryn perform in support of her last record, 2012's Tender New Signs, two things become immediately apparent: first is that the guitar steals your attention with the vigor of a certain real estate mogul turned politician, and the other is how low Tamaryn's voice often lays in the mix. Rex Shelverton's pearly-white Gibson generates a surging mountain of sound that lurches and leaps while Tamaryn herself, standing in black heels on a stage lit in shades of blue, sings elegantly, subtly, but almost hidden at times, commanding you to strain to hear her words. Her melodies, alive and alert, flirt about under the surface like darting fish.
The performance – torrential, riveting and powerful – perfectly captured the fervent shoegaze aesthetic of Tamaryn's first two records. But while those albums were focused on perfecting that distinct sound, Cranekiss is a dizzying and delightful kaleidoscope of ideas, celebrating countless shades of pop. "The ideas of my former records…were about pushing ourselves as songwriters within those parameters," Tamaryn explains. "And this album is the exact opposite of that. It's exploring everything I've ever liked, basically," she adds with a laugh. Along with producer Jorge Elbrecht and Shaun Durkan, of fuzz-rock outfit Weekend, Tamaryn has crafted a record that sounds both immaculate and effortless. It avoids feeling fussed over even as layers and layers of sound erupt and shimmer. On Cranekiss, Tamaryn has emerged from the shadows, transformed into a giddy kid let loose in the Wonka factory, where everything imaginable is within reach.
Yet while that eagerness is evident throughout Cranekiss, from the layered chorus of sampled female orgasms in "Softcore" to the dazzling torrent of manipulated percussion on "Collection" and the blurred cyclone of noise on closing track "Intruder (Waking You Up)," Tamaryn succeeds because of how well she and her collaborators demonstrate both restraint and a willingness to pare these tracks down. "I trusted [Elbrecht and Durkan] implicitly," she says. "They're very picky people with very strong identities." Yet hearing the vast soundscapes of Cranekiss, it's hard to imagine that there was anything left to take out.
Although the sumptuous gloss and shine of tracks like "Last" and "Collection" pull heavily from the plastic sheen of '80s pop, repeat listens reveal a far more complex palette. Slamming drums and a topsy-turvy synthesizer herald the opening title track without a moment's hesitation, pummeling you like a gust of wind, only to be pulled back and replaced seconds later by a punchy bass line and a winding guitar line that wanders in and out of a shimmering dream state. "Hands All Over Me" features elastic synthesizers that gallop along with the lurching drums like gum snapping and stretching between your jaws. Later, the sharp buzz of an acoustic guitar on the aptly-titled "Sugar Fix" provides an alternative to Cranekiss' dense arrangements, crackling with light and playful energy.
It's Tamaryn's voice, however, that steals the show, cutting a laser beam straight through Cranekiss' dazzling worlds of sound. She isn't merely higher in the mix; her voice has become stronger and more versatile. The verses on "Last" find her channeling the syrupy luster of both Beach House's Victoria Legrande and their shared predecessor, the Velvet Underground's Nico; then she switches gears on a dime for the epic hook in the chorus, reaching for the dizzying heights of divas like Mariah Carey and Janet Jackson. Later, her ethereal, wordless coos in the breakdown of "Keep Calling" emit flat planes of icy sound that draw us closer even as they elude our grasp.
By the album's end, we are no closer to understanding what exactly Tamaryn means by a "cranekiss" – giving a smooch to a piece of construction equipment? a long-beaked bird attempting to kiss its compatriot? – and that mystery is central to the album's strength. Tamaryn and her team don't make it easy to pin down the vast array of sounds that swirl throughout these ten songs; she leaves it to us to identify them and decide what they mean. On Cranekiss, Tamaryn combines the potency of grand hooks and melodies with a brilliant attention to detail, delivering a record that doesn't simply get stuck in our heads, but reminds us that pop music is a chameleon. Whatever we think it means, it always means something more.
photo by Alexandra Gavillet