FEATURES
Imarhan: At the Crossroads of Tradition and Pop
By Max Savage Levenson · April 26, 2016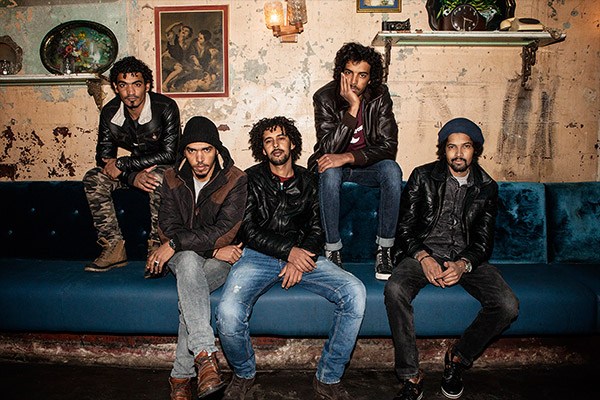 photo by Jo Bongard
"It's not only camels in the desert now. [Imarhan] is about how the new generation is living in the desert, and it's an open door to the rest of the world!"—Iyad Moussa Ben Abderahmane
The oasis city of Tamanrasset in southern Algeria, which the six members of Imarhan call home, has long existed at a cultural crossroads. It was established centuries ago as a nexus point for the camel caravans of the Sahara, and later became a military outpost and nuclear test zone during the French occupation. Like Tamanrasset, Imarhan themselves stand at the intersection of tradition and modernity. On their self-titled debut, they keep themselves rooted in the rich history of assouf, or 'desert blues,' while playing with rock, funk and soul. Imarhan's success draws further attention to a wave of North African guitar-based music that, over the past decade, has found a growing audience in the West, partially by drawing on the familiarity of rock 'n' roll. Among this scene, which also includes Niger's Bombino and Mdou Moctar, as well as Imarhan's own (literal) relatives Tinariwen, Imarhan has ventured the furthest away from folk tradition and into pop territory, crafting songs that get stuck in your head as they dazzle with virtuosic riffs.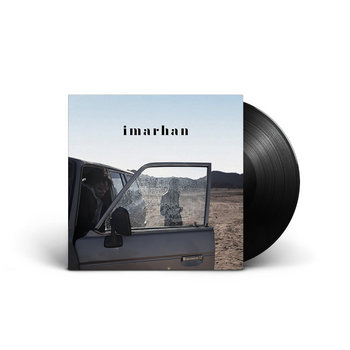 .
00:10 / 00:58
Merch for this release:
Compact Disc (CD), Vinyl LP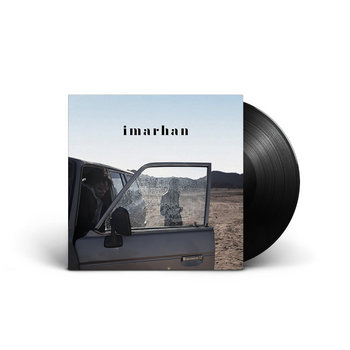 These pan-Saharan Tuareg groups have found novel means of engaging with Western styles and technology. Mdou Moctar, for example, gained celebrity status a few years ago when his Auto-Tuned assouf compositions went viral across the Sahara, often shared directly via Bluetooth-enabled cell phones. (He later went on to co-direct and star in a Nigerian interpretation of Prince's Purple Rain.) Fellow Nigerian Omara "Bombino" Moctar has become an international star for his dynamic guitar playing, and also because of his work with producers familiar to Western audiences: The Black Keys' Dan Auerbach and Dirty Projectors' Dave Longstreth.
Imarhan, whose name translates literally to mean "the ones I care about" in Tamasheq, their native tongue, have been performing together for a decade. The 10 songs on their debut gestated slowly, over the course of countless live performances. "We don't have music clubs like there are in the U.S. or Europe," explains frontman Iyad Moussa Ben Abderahmane, who goes by Sadam. "Usually the bands in Tamanrasset play at weddings, friends' parties," or in the desert at the annual Festival of the Hoggar. When it finally came time to record, however, Imarhan relocated to the Parisian suburb of Montreuil, where they could find "a [comfortable] studio, good gear, good engineers." Sadam's cousin Eyadou Ag Leche, who is also the bassist of Tuareg marquee act Tinariwen, helped to both write and produce the album, giving these songs a luxuriant sheen and a warm glow that doesn't sacrifice any of the band's visceral energy.
On the propulsive lead single "Tahabort," for example, the band's rhythm section flexes its muscles, locking into an airtight groove while the dual guitars interject syncopated riffs and staccato stabs. Throughout the album, the guitars explode, twirl and flash like shards of glass. From the unfiltered acoustic riffs in "Idarchan Net" to the psychedelic vamp on the album's title track, these guitars provide mesmerizing, skittering rhythms and establish gorgeous melodies that often run in tandem with Sadam's voice.
photo by Julien Bourgeois

While his vocal melodies often borrow from the dramatic lilts and mesmerizing scales of traditional assouf music, they also worm their way into your ear with bold hooks. On opening track "Tarha Tadagh," Sadam's melody unspools like a Hoggar Mountain road, allowing us to savor each gravelly, curving line. His lyrics largely focus on both the cosmopolitan culture of the band's hometown and the hostility of the surrounding Sahara, where temperatures often rise above 110° Fahrenheit. The songs are "about love," Sadam shares, but "also [the] loneliness one could feel in the desert, and the need to be present to [one's] friend and helpful, especially because of the difficult conditions of the [desert]." Yet some tracks, like "Tahabort," offer a more topical account of life in Tamanrasset. "'Tahabort' is a market square…where all generations, all the Tuareg community, meet all the time, for partying, for chatting, or anything," Sadam recently told The Quietus. "So it is really a very lively place. The song is about what is happening on that square."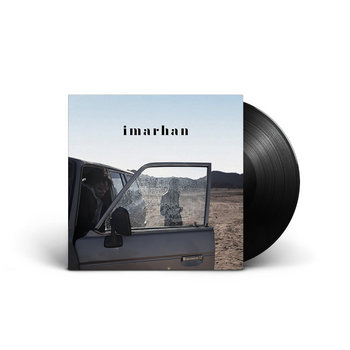 .
00:10 / 00:58
Merch for this release:
Compact Disc (CD), Vinyl LP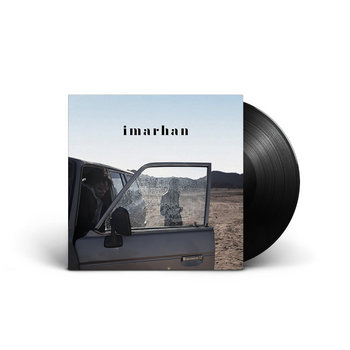 While their music points towards home, Imarhan have recently set their sights on new audiences across the world. They toured Europe with Kurt Vile last month, and just began a US club tour. I asked Sadam whether he is apprehensive of performing his songs for an audience that won't understand a word of what he is singing. "Music is universal, and we feel they understand our songs through its vibes and its rhythms." While such an answer may raise skeptics' eyebrows, his answer makes sense; drawing from a wide range of influences, Imarhan crafts universal music.
In an era of escalating xenophobia, the release of Imarhan is particularly poignant, serving as a much-needed reminder of the world's interconnectedness with North Africa. Imarhan, eschewing traditional dress in favor of jeans and leather jackets, is a link in a chain of pan-Saharan musicians; by embracing sounds from around the world, contemporary Tuareg youth have found a voice of their own. "It's not only camels in the desert now," Sadam says. "[Imarhan] is about how the new generation is living in the desert, and it's an open door to the rest of the world!"
—Max Savage Levenson