FEATURES
Singer-Producer Iman Omari is Taking the Next Step Forward on "IHY"
By Patrick Glynn · October 12, 2017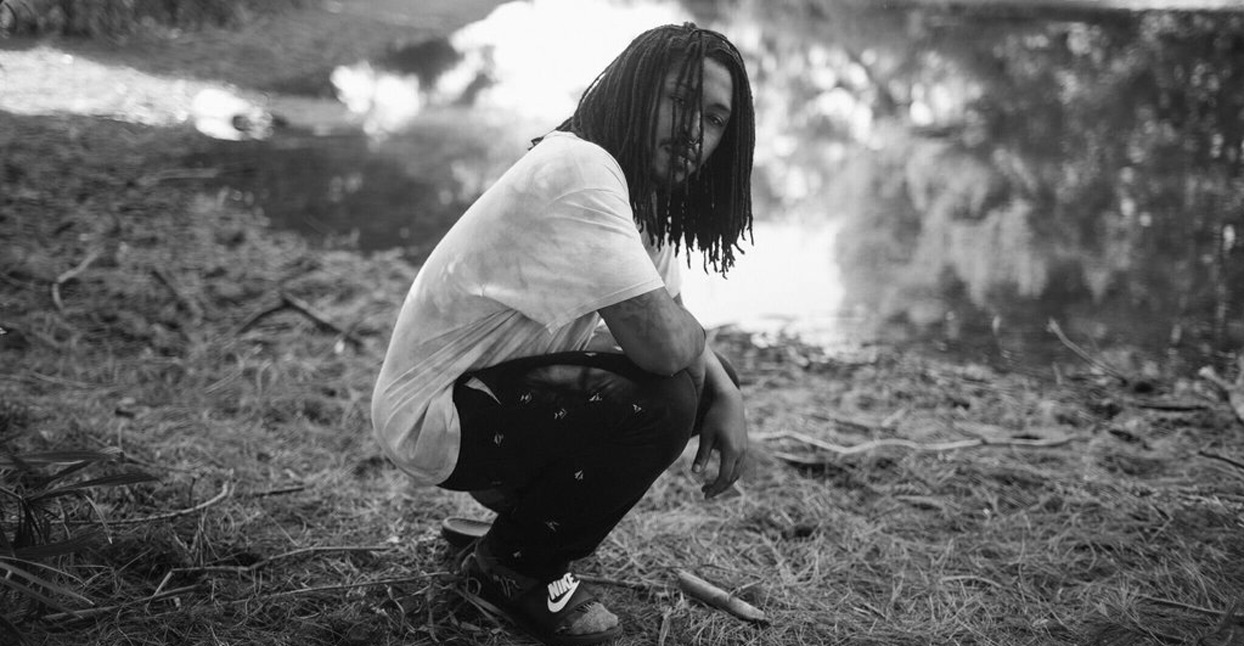 Inglewood singer and producer Iman Omari has released nearly 10 projects over the course of four years, and when he dropped his most recent LP, 2015's instrumental High-Loops & Higher-Loops, the buzz around his work had reached a deafening pitch. In truth, it had been growing for some time. Omari's list of collaborators gradually had grown to include marquee names like Mac Miller and MNDSGN. But the tipping point came when Kendrick Lamar used one of Loops's standout tracks, "Omari's Mood," to open his stellar performance at the 2016 Grammy Awards. Understandably, the increased attention began to rattle Omari; after four years of steady output, the time had come for him to take a vacation.
Omari used the time off to regroup and re-learn the practice of patience. Now, just two short years later, Omari is creating comfortably again. He says his new album, IHY, is the "next step forward" from his last vocal release, 2014's Samadhi. Accordingly, it's focused on the idea of maturity, growing into both adulthood and romantic love.
On the first two singles—"So Real" with rapper/producer Quelle Chris and "Move Too Fast" featuring singer Anna Wise—Omari sounds focused, determined, and direct. On his previous work, Omari played the randy bachelor in pursuit of momentary pleasures. The song on IHY are after something more meaningful—it's deeper than "I love you and let's have sex," he tells me.
Over the course of our conversation, Omari was audibly energized, detailing his plans to release more music at the top of 2018, after IHY drops. (He described the coming months as a "return to form.") We discussed the motivation and meaning behind IHY, what he learned about himself during his hiatus, and the evolution of his sound.
.
00:10 / 00:58
What have you been up to?
Working on new albums before this album drops. [Laughs] I'm working religiously on music, man, stepping the game back up to where I was at before I had like a year-and-a-half hiatus. I feel like people need that; people need time to live life, especially when you're an artist because you won't have shit to write about.
What do you think you've learned about yourself in that time?
I have an almost overbearing willingness to drop music sometimes, and I've learned I have to be patient. I can't base my timeline off someone else's timeline. I felt the pressure, especially when fans ask, 'Is Iman going to drop something ever again?!' All while I'm sitting in my room recording an album. [Laughs] It's a little jarring. But then I can look back in history at people like D'Angelo. D'Angelo was gone for however long, and his music still stood the test of time whether it's 10 years or 15 years later. He left and came back with some shit that was even more impressive, and just as dope as some of the monumental albums he made.
What got you into producing?
My father and mother were musicians and singers, so I came up singing. Production was the furthest thing from my mind, because I never thought about it. In school, I studied jazz, sang in choirs, and traveled around the world—it was all singing. Then coming up, I had homeboys and most of them rapped. So they'd ask me, 'Yo, man, we need you on this song, bro. We gonna have all the girls for the summer.' So I'd do it, I get on their songs. But then when it's time for Omari to get tracks for his R&B record, everybody's sleep—I'm hearing crickets. So at that point, I realized, 'I gotta start making shit for myself.' I'd already learned how to download FruityLoops when I was 11, and before that, I had this video game called MTV Music Maker on PlayStation 1. I went into the piano roll with my controller and literally typed in chord progressions. I figured out none of my friends are gonna help me find beats, so I started making them. I went on a mission to create beats for myself and I never stopped.
Which skill do you enjoy developing more: singing and songwriting, or producing?
Even though I've been producing for less time, I feel my production game is super refined, only because I've been in a lot of worlds. A lot of people don't know I was in an alternative group called The Log.Os, and that sounded like some Radiohead-type shit. A lot of people know me for production or singing, not production and singing, so it's interesting when cats come up to me like, 'I didn't know you play the piano.'
What was it like when Top Dawg Entertainment called and said Kendrick wants to use your song ["Omari's Mood"] at the Grammys?
That shit was major, bro. Because I have been a stickler about staying independent and staying true to what I believe, and what I want to hear musically. So for someone who is at the pinnacle of his career to start one of his monumental Grammy performances with something I made? That's hats off to me.
[Kendrick] walked out to it in chains. What do you think it was about 'Omari's Mood' that complemented the mood of his performance?
Kendrick is a great guy, and I feel like he's really reflective and intuitive, so I think when he heard that music—because he was probably just listening to High-Loops & Higher-Loops when he heard it—he identified how I translate struggle into beauty through my art. For him to walk out in shackles, that's the cherry on top, because [the song] already feels like that, it's a heart-tugger. He put a visual to the music, now it's a masterpiece.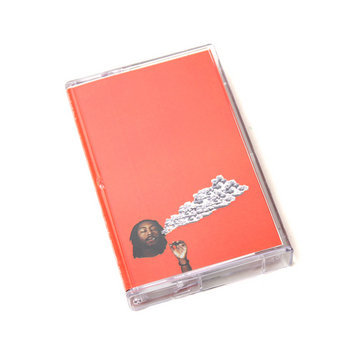 .
00:10 / 00:58
Merch for this release:
Cassette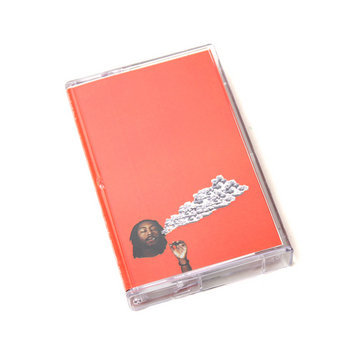 What does IHY stand for?
Ihy is an Egyptian deity that is the protector of music and, consequently, beer.
That's not what I took from it initially. I guess I'm so used to the acronym meaning 'I hate you.'
That's funny, because I have a lot of people that are thinking that's what it means. But they should know better, it's me. [Laughs] When I found out about Ihy, I wanted to call the album that. I don't drink anymore, but I used to drink beer religiously; I'm really passionate about music, and sometimes I can be snarky when it comes to my musical taste. So it felt very fitting.
In terms of your overall sound, it's transitioned from experimental R&B and funk more toward a blend of soul and hip-hop. What has shaped your music toward that trend?
It's really how I feel about life. Around the time I made Energy, the energy was adult-like. We were all teenagers, but old enough to sneak drinks into the studio and do all types of wild shit. Now, because I'm a grown man, it's more serious. I have more to say and more to talk about.
I hear a new a layer of maturity on the new album.
Absolutely, it's talking about love more deeply. Love has so many aspects—it's such a large grey area, and there's a lot to talk about. With every project, I make it a point to not necessarily be better than the last project, but to show fans that I'm going to take chances and try new things. I'm going to force the issue and make you sit through something that might be uncomfortable at first. Just like a DJ: a DJ is meant to play music people haven't heard—not like the millennials these days who play what people want to hear.
The most impressive DJs are the people who play things like, 'Man, I wanna know what that was, that was incredible.' So I try to be like that in my artistry. I'm always going to give you Iman Omari, and you're going to know it's me, but you'll also know, 'OK, he's stretching it here a little bit. He's trying something new.' I like that people appreciate that about me, because that's a conscious effort on my part.
—Patrick Glynn