FEATURES
Illum Sphere Pares Down His Sound On a Record About Detachment
By Philip Sherburne · November 30, 2016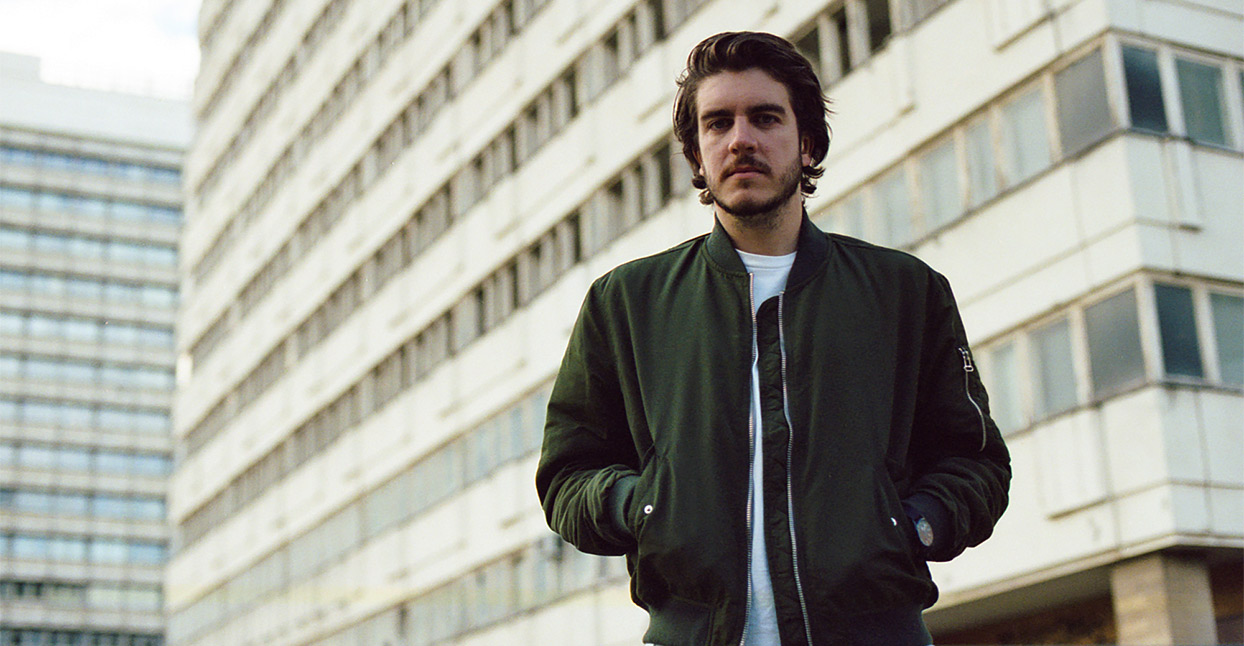 There's nothing that strikes fear in a musician's heart quite like the dreaded sophomore slump. For artists who make electronic music, in particular, the desire not to repeat themselves often leads them to abandon the very things that made their debut album unique. Where their first record is laser-focused on a particular sound or signature, the follow-up, lacking that sense of purpose, could easily cast about in multiple directions and end up spreading itself too thin.
Illum Sphere, on the other hand, has used his second album to radically refocus his sound. His debut, Ghosts of Then and Now, offered an ambitious take on contemporary electronic music, straddling techno and bass, dance floors and home listening, and fleshing out silvery synthesizers and chugging drum machines with Rhodes keyboards and soulful vocals. Given its attempts to pull from various lineages, it made for an obvious fit on Ninja Tune, the label that put it out.
His new album, Glass, is clearly a product of the same mind, but there's something immediately different about it. It's darker, steelier, more intense; it feels like he's taken the skeleton of his debut and burned off all the jazzy elements with a blowtorch. The album represents a remarkable transformation for the artist, aka Ryan Hunn, 31, a Manchester native now based in Berlin. We spoke with Hunn about how he came to hone in on his restrained yet expressive sound.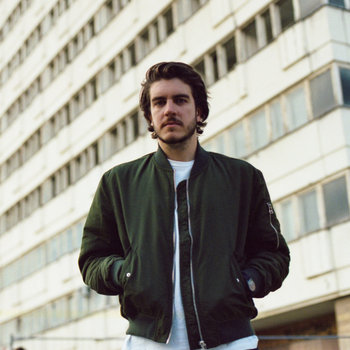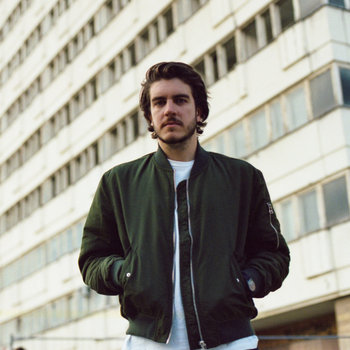 Merch for this release:
Vinyl LP, Compact Disc (CD), Cassette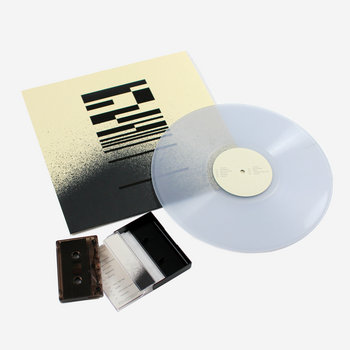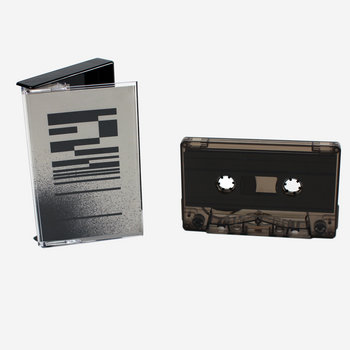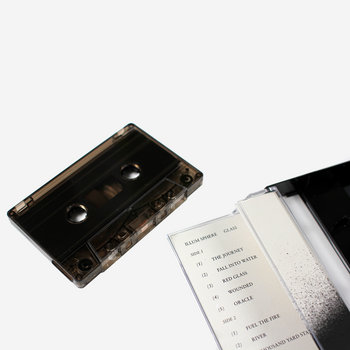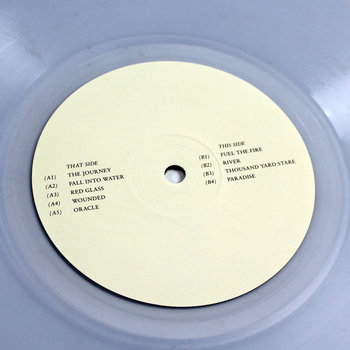 You've said you wanted to give this album a different palette from the first. Could you describe that palette?
With the first record, it was a case of needing to get it done, and once I did, it felt like a weight had been lifted. I also played around with [recording a few records under aliases] on the side, and that allowed me to see in clearer focus what I wanted to do with Illum Sphere, as opposed to stuff that was a little bit scatterbrained, with ideas that would switch directions quickly, with a limitless pool of sounds to pick from. I wanted to cut out the live instrumentation and focus more on making it a machine-driven, or 'machine-sounding' album, almost vocal-free. There were quite a few vocal tracks on the first record. There's one on this record, but the vocals are buried. It was a lot more about limiting the range while trying to still make it move. I didn't want it to be too linear, too mundane, too monotonous, but I didn't want it to be too all-over-the-place, as well.
To me, the new album feels colder and more pared back.
I think it was more the point of, 'Right, what have I not done before?' And that was exploring more singular ideas and letting them breathe over longer periods of time. I don't think I really felt confident enough in myself as a producer until after the first album came out. You have an idea, and you hear it in your head, but actually realizing that as closely to your original idea as possible is really fucking hard.
I saw that first record as the end of everything before it. Nowadays, a lot of people don't even care to make albums anymore. They don't need to. So it was like, 'Right, that album is done, I've made that album I wanted to do. Everything up to that point had been geared to that record, but now I only have a couple years to do the next one.' It was a real moment of clarity: 'You know, I don't have to put all that stuff in there.' It really allowed me to focus.
How did the new album come together?
There was a follow-up after the last record that had some remixes, alternate versions, and a new track, and it was moving closer to the sound of this album. Then I took a little break and didn't make much music for a bit. I do that when I finish projects—I shut down. I know it's pointless to try and make stuff, because I'll just be sitting there frustrating myself. But then, I started itching to make another record.
I started developing an idea of how I wanted this record to go. The first few drafts are nonsense that you don't go back to—you kind of have to get it out of your system—and then you start really making the record. Once I can see it going a certain way, I then start to take notes. I keep a notebook handy anyway, because sometimes you have your best ideas in the most random situations.
Merch for this release:
Vinyl LP, Compact Disc (CD), Cassette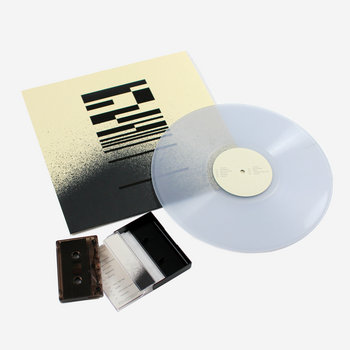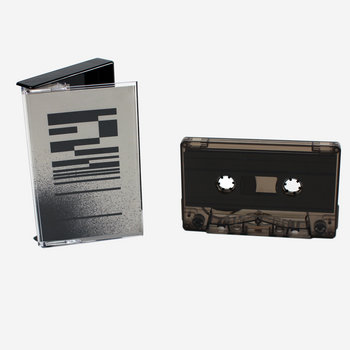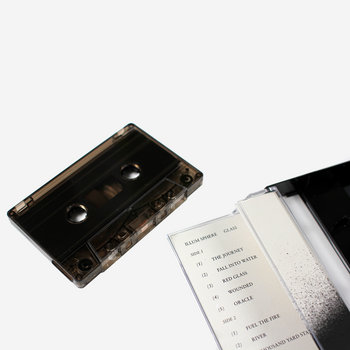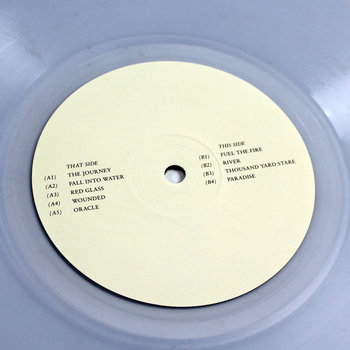 What kind of notes would you make?
Sometimes it would just be titles, or I would try and draw out the melody. I've done that a couple of times, which is quite funny. When I was a kid, I used to read and write music, and that knowledge went very quickly after school. I'd like to go back and relearn it. That would be very handy, being able to write it out without having to draw a crappy keyboard in your notebook in the supermarket. Sometimes I just whistle into my phone.
I had also moved away from England, and with the general election last year and the referendum this year, a few themes came up that would thread through the record a little bit.
What would you say are some of the record's themes?
What you mentioned earlier about it being a little bit colder. There's a sense of detachment, I think, because when you move from one place to another, you're not from the new place yet, yet you don't feel as much a part of the old place. It's the first time I've moved cities as an adult. Your day-to-day completely shifts.
I didn't start making the record until after I moved, and I was spending a lot more time on my own during the day. It's hard to pin one particular change, but I think it was that difference in setting, with all the things that were going on in the UK—you're away from there, but you're reading about it. You must know, with the things going on in the States, for example: There's such a massive shift going on in the country where you're from.
You're in Berlin, right? There's already something strange about living there; it's easy to live within an English-speaking musicians' bubble.
This is something I've deliberately steered clear of speaking about too much. Not that it really matters, but I didn't move here for music. A lot of people who move here do, which I get, and that's totally cool. But I don't really go out or socialize with many other music people. I suppose it's odd, because if there are more techno elements on the record, people say, 'Oh yeah, that's because you're going to Berghain every weekend, right?' Whereas actually, no, I'm usually at home watching football, or doing something far less cool.
There seems to be such a need for narrative now in music. Many albums seem to come with a narrative. I really like concept albums, but I didn't want to place too much emphasis on there being a singular narrative throughout this record. I'd rather save that for when I do something that is a proper concept record.
So you don't want this to become the 'Illum Sphere moves to Berlin and makes techno' record, just by accident.
It was something that was developing before the move anyway—and it's not really techno. Obviously, there's some of that in there. But I'm a really big fan of letting people find their own space within a record.
There's such a synth-heavy palette on the album; are you a big collector? Are there any particular instruments that played a big role here?
Actually, I don't have that much hardware at the moment. I'm in the process of trying to get more. I used to use quite a bit, and then I switched to mainly software. That's a challenge in itself, because soft synths can often sound abysmal. But I kind of have a process that can make things sound a certain way.
It doesn't sound like it was made within the computer.
I think that's something I've taken away from the first things I made on a PowerBook in Cubase. Not having so much gear, but not wanting it to sound like it was coming out of the computer, you just find your own way. It was all mastered by Matt Colton onto tape anyway. He makes me do, like, a taste test. He says, 'Here's one and here's the other, and I'm not telling you which one's tape.' Which is great, because then you're trusting your ears and not what you think is cool.
Also, my stuff isn't really separated into low end, midrange, and high end. I'm not the best mixer. My stuff tends to get a little muddled, and tape helps to glue it together, and enhances the bits that sound a bit messy. So maybe that's why it doesn't sound massively like it's out of the computer.
Merch for this release:
Vinyl LP, Compact Disc (CD), Cassette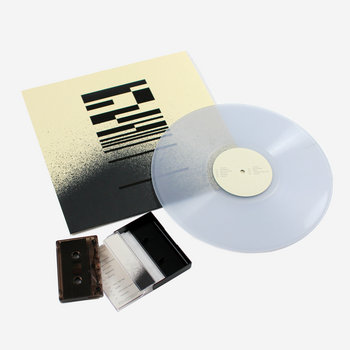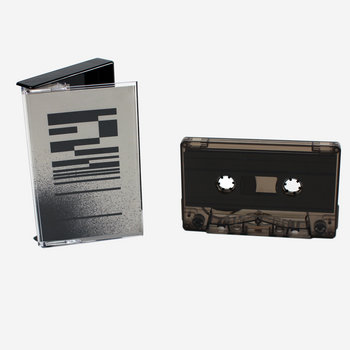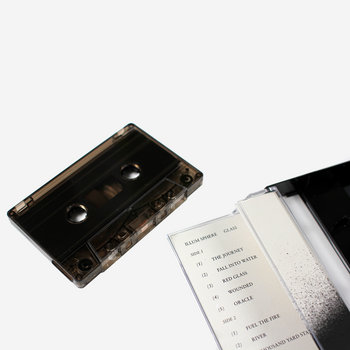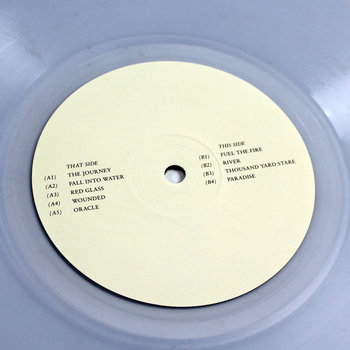 Your recent set for the Hessle Audio podcast on Rinse FM was all coldwave and EBM—was that done at [co-label head] Ben UFO's suggestion?
Yeah, he suggested doing something on that tip. He was saying he tended to like the mixes of mine where I'd focus on a specific area. I did one for Ninja Tune a few years ago which is just old soul. It was quite fun, because I don't usually approach mixes in that way.
What's your background with that kind of music? A lot of your selections seemed quite obscure.
I would never ever pretend to be a heavyweight, but when I did the Fabric mix, a few years ago, a lot of stuff on the CD was on that tip. There was a Minimal Wave thing and a Grauzone thing, and some stuff that straddled being wave and techno.
There was a Propaganda song in there.
Yeah, exactly. I started buying records quite late. It wasn't until I was about 18. I grew up playing instruments and listening mainly to guitar music, and I worked in a secondhand record shop in Manchester, and then I worked in another record shop. It was the secondhand shop where I started getting into loads of other forms of music. The stuff like wave and EBM and post-punk, it was probably the last major sound that I got into. When I first started working in the record shops, it was with a load of guys who were older than me, so it was a lot of funk, northern soul, psych, dub and reggae, boogie, disco, things like that. It just started filtering through a bit more. I was aware of some things, and obviously you start recalling things you heard when you were a kid—because I was born in '84. When I was three or four years old, I can remember the back end of some of that more mainstream stuff. Also, I'm really good friends with Tadd Mullinex, who does the JTC and Charles Manier stuff. And because of that, I went back and checked the Liasons Dangereuses album, and that was the one that really was like, 'Fuck, OK, this is like nothing I've ever heard before.' Through that, I started listening to the CHBB stuff, which obviously I don't own, it's shit-rare. And then just in terms of timing, Minimal Wave was going, and I was into that, and then I checked the Mannequin stuff and got to know Alessandro [Adriani] really well, and then Dark Entries started going and there was just loads of it being discovered again.
You have a rep for being an adventurous DJ. How did you get started playing records, and how did you develop your approach?
I started at about 18 or 19 in a bar in Manchester. I think it was just growing up in Manchester, really. Manchester's got such a rich history for various genres of music. The clubs we'd go to would play loads of different kinds of stuff, so when you have no background in clubbing, you just assume that's how it is. We'd go see Mr. Scruff do his monthly thing, and nights like Fat City's night, Friends and Family, Electric Chair, Eyes Down were really big. You'd see Theo [Parrish] and Moodymann playing jazz records into soul records into techno records. So it just never really felt that weird.
You mentioned having worked under a few as-yet undisclosed aliases. What did you learn from that experience?
Basically just understanding that Illum Sphere doesn't have to represent all my influences in one project. It's really that simple. It's fun doing something completely opposite to the Illum Sphere stuff. There was no press and no schedule, just like, 'Right it's done, put it out.' I think I'll do some more of that stuff, and it'll probably come out sooner rather than later.
—Philip Sherburne