FEATURES
For Illa J, 'Home' Is Where The Heart Is
By Gus Navarro · June 26, 2017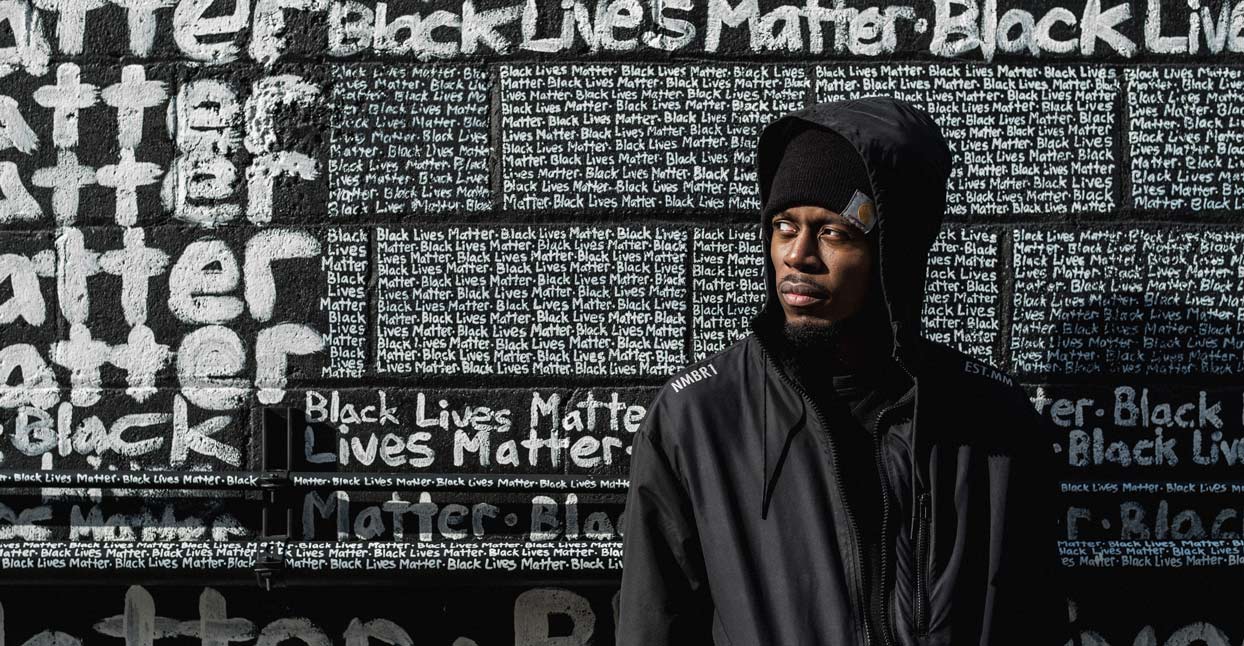 It would be easy for singer-songwriter John Yancey, known artistically as Illa J, to coast on the growing legend of his older brother, hip-hop producer J Dilla. But over the last 10 years, Illa J has worked to create his own lane, and to make the music in which he's personally interested. In that time, the Detroit native has released albums with rappers Frank Nitt and Slum Village, and production duo Potatohead People. While these projects have mostly featured Illa J as an MC, his artistic abilities extend far beyond that—for one thing, he can sing. In fact, he was singing long before he ever wrote rhymes; he just never released a project that highlighted that skill.
All of that's changed with his new record, Home. Produced by frequent collaborator Calvin Valentine, the soul-sampling songs are the perfect backdrop for Illa J's velvety voice. We spoke with Illa about his creative approach to singing, vocal training, and what home means to him.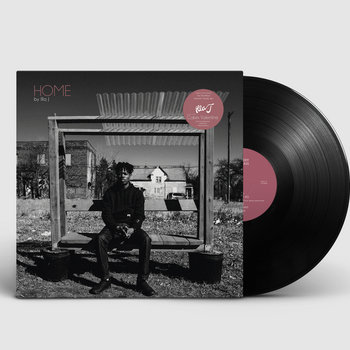 .
00:10 / 00:58
Merch for this release:
Vinyl LP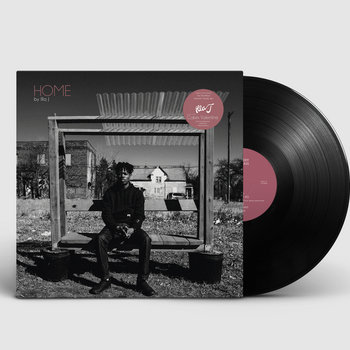 Does your approach to writing a song change if you are trying to write a rap versus writing lyrics that you'll sing?
When I write to a track, whether I hear a melody or a rap, it's all the same. I don't approach writing differently as a rapper or singer. It's almost as if I just allow the music to write itself. I'm a singer first, so rapping has always been an extension of my singing. Rapping is just something else I do with my voice. I won't lie, when I first started, I was trying to learn the balance between singing and rapping. I wanted people to know I was a singer, but that I also rapped. I feel like this project is the first time I did that in a seamless way, where it's clear that I can do both.
How do you keep your voice in shape? Do you have a specific vocal regimen that you follow?
I do vocal training all the time! I do breathing warm-ups and actual vocal exercises. I met my current vocal coach, Betty Lane, through [Detroit musician] Amp Fiddler. I was looking for a singer that was classically trained, because opera singers can do crazy stuff with their voices. They can take it to another level. If you think of vocalists as athletes, opera singers would be the Olympians.
How has that training helped you as a vocalist?
It's helped me with my voice and breath control. It's also helped me when I rap. I've been training with Betty for four years now. It's crazy, because I don't go to her a lot; she teaches me so much in each lesson that it takes me time to master all the little things we work on. I would encourage anybody doing vocals, whether you sing or rap, to train your voice, because then you can really focus on the music when you're on stage or in the studio.
How did Home come about?
I was in Los Angeles to play three shows with Calvin Valentine. After one of the shows, Calvin's publicist at the time, Randy, told us we should do more of the stuff where I was singing. I always wanted to do a singing project, so Calvin and I started on that. Whenever I stay at Calvin's crib, we work. For us, two to three songs a day is our normal thing. Real talk, mad props to Calvin Valentine because he's one of the only people that I've worked with who has the same work ethic as me. The album was recorded in six days. We actually made a whole 'nother project which was more of an electronic, pop-sounding record, but nobody was really biting on that one.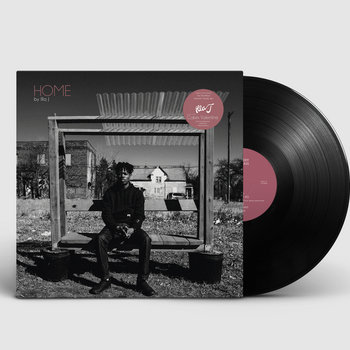 .
00:10 / 00:58
Merch for this release:
Vinyl LP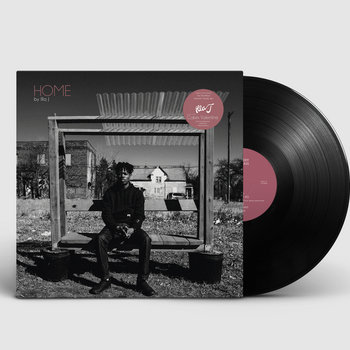 What is the vibe when you and Calvin are recording in the studio?
When I go in the studio, I'll start a conversation, because a lot of the time music will come from those conversations. Because of that, it can seem relaxed, but I'm already starting my writing process—I'm already brainstorming and coming up with song concepts. When we get in the studio, it's time to work. We might joke around and smoke a little bit, but if we don't have some songs by the end of the session, it's like, 'What are we doing?' I don't want to leave the studio until I have a song to listen to. I want to go to bed that night with a song I can listen to and be able to wake up in the morning and listen to it again. For Calvin and me, it's all about that work ethic and being the best we can be.
What does the idea of home mean to you with in relation to this album?
I will say a big part of the album is definitely about Detroit. Home is also a spiritual reference about the journey of finding my voice. On my first project, Yancey Boys, there was actually going to be a lot more singing on it, but a lot of that got cut out. My second album, Illa J, isn't sample-based, but is still mostly rapping with a little bit of singing. With Home, I'm coming back to sample-based soul music and this time, I'm not rapping on it as much. I've always had the intention of singing, which is why this project is so important to me. It's about Detroit, my physical home, but it's also about me finding my voice as an artist and coming home to that.
—Gus Navarro