FEATURES
Meet ÌFÉ, Puerto Rico's Spiritual DJ Wunderkind
By Amaya Garcia · July 05, 2016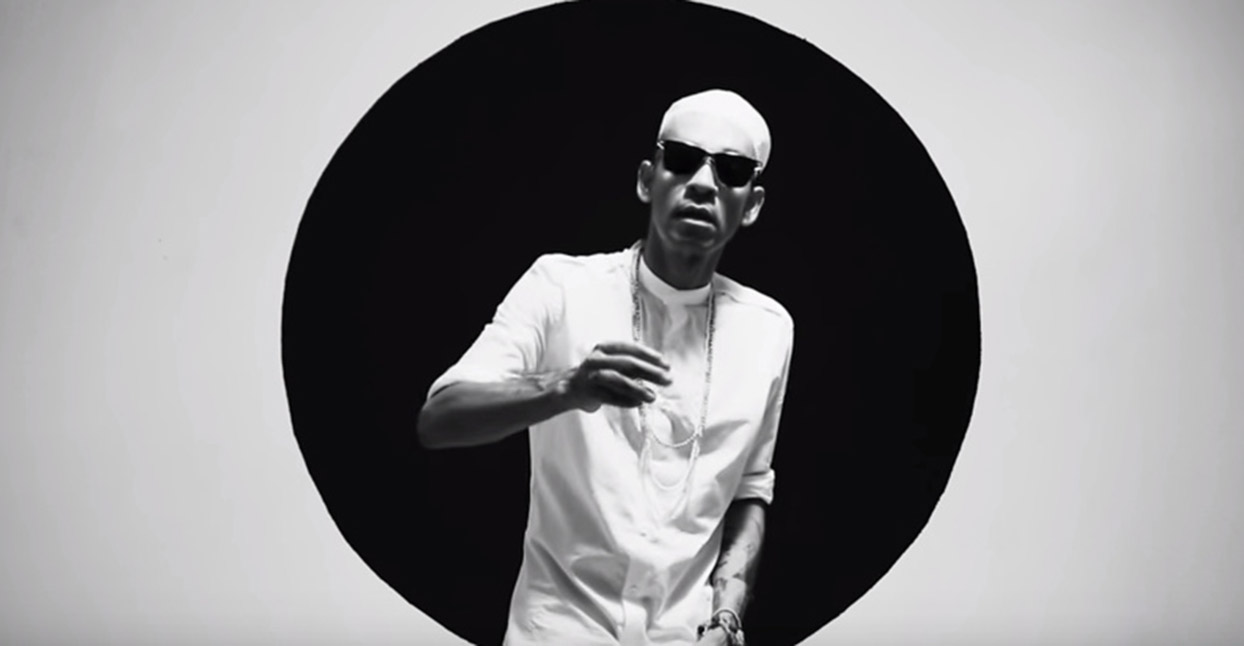 Since his arrival in Puerto Rico in the late '90s, Otura Mun has become one of the pillars of the island's independent music scene. He's worn many hats, first as dancehall selector DJ Nature, then as a producer for acts like Young Ragga and the folk singer Mima. Hearing him tell the story of how he got to the island, everything leading up to his new project, ÌFÉ, seems serendipitous. It began with an airline error that left Mun with a free ticket to anywhere. He chose Puerto Rico. The island's rave scene was exploding, and he quickly established himself as one if its premiere DJs.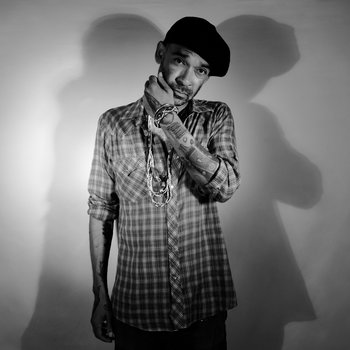 .
00:10 / 00:58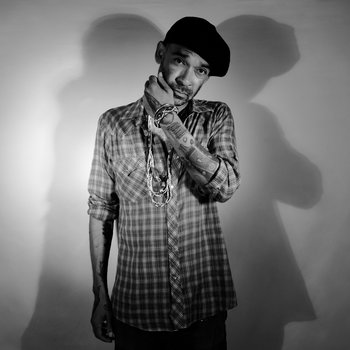 In a way, Mun's entire life has been leading up to the creation of ÌFÉ. During a public lecture in San Juan last month, he dove deeper into his personal history. He was one of the few African-American freshmen in the acclaimed University of North Texas drumline, a feat that required unnatural amounts of discipline, tenacity, and dedication, as well as a willingness to fight. Those same traits led him to pursue a variety of musical and spiritual paths. He was recently initiated as a babalawo priest in the Yoruba faith, and trained in Cuban rumba—a percussion-based music partly derived from Yoruba praise music. His first solo project, ÌFÉ is where all of his pursuits—his faith, his study of percussion and rumba, and his love for dancehall, intersect. It's one of the most unique live electronic music projects to come out of Puerto Rico in years.
"The project started with the word itself. 'ÌFÉ' in the Yoruba language means 'love,' but it can also mean 'expansion'," Mun explains from his home in the Santurce neighborhood of San Juan. Because Mun's background as a DJ is in sampling, his projects as a producer usually began with a search for source material to cut up and reference. He took a different route when conceptualizing ÌFÉ, finding inspiration in visual art and literature—specifically, the iconic photojournalism of LIFE magazine. The album directly references the magazine's classic red and white logo, removing the "L" to create "ÌFÉ." Red and white are important colors for Mun. In the Yoruba religion, those colors are associated with Shangó, the owner of dance, music, and justice. "I took this image, and for me, that was it," Mun continues. "I have a word, I have this imagery, I have an idea, a feeling I want to communicate. So let me build the music around this word. What would ÌFÉ sound like? What would love and expansion sound like? How would it express itself musically, outside of this red and white vision that I have? My answer was to create something that I felt would sound contemporary."
.
00:10 / 00:58
The product of that search can be heard clearly in lead single "3 Mujeres (Iború Iboya Ibosheshé)," where Mun and his crew of percussionists and singers take freely from both electronic and organic music. The fast, rumba-style drumming is underscored by soft reverb and a strong low end, all of which is achieved without the use of synthesizers, drum machines or anything even remotely similar to contemporary electronic music. "Straight electronic music, a lot of it was made with 808s and 909s, drum machines—that always felt confining to me," Mun says. "Even the idea of working with a sampler on this project felt like it would be putting this music in a box. So I was trying to find a way that there could be moments of improvisation that could feel like, 'We woke up on the wrong side of the bed today, and we want to just rip this tune super fast.' Or, as we're doing it super fast, maybe we want to change into a completely different rhythm, in a spontaneous way. So I just took the setup of rumba and tried to imagine it electrified."
Without machines restricting the number of beats per minute, Mun was able to take the basic rumba set up of congas and cajones, drill holes in the instruments, add electronic sensors, and connect them to a nine-surface sampling pad. "I've never seen anyone drill congas or add sensors or anything like that. It just seemed like the best way for me to get what I wanted. I didn't know if it was gonna work. I just bought the gear and gave it a shot."
Even though they share a similar musical framework, Mun insists that his music isn't rumba. "We're breaking too many rules to call it rumba, and I want to make that clear to the rumba community," Mun explains. "Rumba clave is the structure that we work around, but that structure completely ignores all the downbeats, especially two and four. But dancehall likes two and fours. So, what I decided to do was take both of those claves and mix them, so you would get an accent on every other bar. So, the influence is there but the way you sing rumba as a singer is not the way we're singing."
He continues, "I wanted to keep those elements, to be able to breathe rhythmically. I wanted to work with call and response and be able to do that in time. The verse can go on as long as it wants to until the singer says this, and then we're gonna answer. There's no certain number of bars, we're just gonna play and let the music happen." It helps that his band—comprised of musicians Kathy Cepeda, Yarimir Cabán, Rafael Maya, Anthony Sierra, Beto Torrens, and dancers Jorvian Santana and Walián Sánchez—are all heavyweights in their craft. Most of them come from rumba, Puerto Rican bomba and hip-hop backgrounds, and are easily able to maintain Mun's musical dialogue. Cepeda also shared songwriting duties on "3 Mujeres," and paved the way for Mun to write his own songs in Spanish, English and the Yoruba language. The second single, "House of Love (Ogbe Yekun)," was written by Mun alone in Spanish, a transition that he says, as a native English speaker, has been challenging.
His answer to this challenge has been to use as few words as possible. "House of Love" is a barebones take on love through sacrifice. In the song, Mun references the rituals he goes through every morning, offering his ancestors water, cigars, and coffee. One of those is his younger brother, who died before Mun came to the island. Mun is also working on a track focused on his study of Ogun, an Orisha divinity in the Yoruba faith who symbolizes freedom and war. "Those are the types of themes I'm dealing with as I'm working through my life. I just try to work through them from where I'm standing."
Those themes bleed into the music. ÌFÉ reflects Mun's journey to self-discovery, both musically and spiritually. It melds two of his first loves, rumba and dancehall, into an Afro-Caribbean electronic music that is distinctly his own. While the yambú (a slower subgenre of Cuban rumba) rhythms and dancehall vocals of "House of Love" and the uptempo guaguancó rhythms of "3 Mujeres" are opposite ends of the musical spectrum, the rest of the album falls somewhere in the middle. But throughout, it maintains a steady dialogue between genres and languages."There's always a call and response," Mun concludes. "I'm really excited about it. I've never heard anything like it. I'm putting it out there, and I'm trying to please myself first. Hopefully, it will also please everyone else."
—Amaya Garcia