FEATURES
On Breakthrough "Windswept Adan" LP, Ichiko Aoba's Visionary Ambient Takes Flight
By Brendan Mattox · January 26, 2021
Ichiko Aoba likes to work in the dark. The 31-year-old singer-songwriter's 2018 record, qp, was recorded in near darkness. While for her performance at Ginza Sony Park, one of the most mesmerizing virtual performances that came out of lockdown last summer, she delivered an hour of ethereally psychedelic folk dressed in moss-like wings, surrounded by plants in a dimly lit studio. Coming out of a year of isolation, during which the United States's biggest pop star appropriated the flourishing cottagecore subculture and cozy aesthetics ascended, the murk and shadow of Aoba's performance was a reminder that comfort is something wrested from the dark, and not simply an extension of the daylight into the nighttime.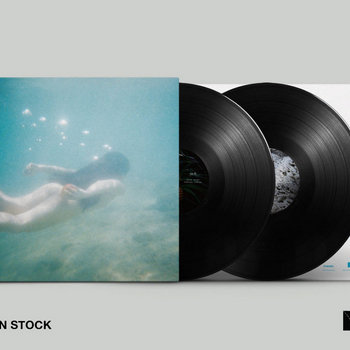 .
00:10 / 00:58
Merch for this release:
Vinyl, 2 x Vinyl LP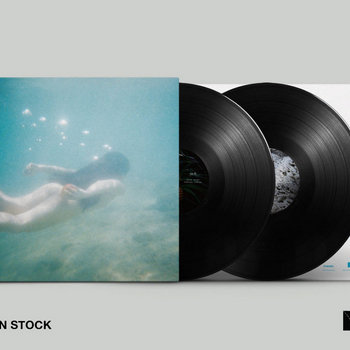 The baroque backdrop of the Park Live performance was only a precursor to the lush orchestration of the singer-songwriter's seventh studio album, Windswept Adan. Released in December, Windswept Adan became the first full-length release from Aoba to be available on Bandcamp, bringing the veteran of the Japanese music world to a predominantly English-speaking audience on her own terms for the first time. While Aoba has already found a following among Japanese music aficionados and message-board-lurkers (on its release, Windswept Adan rose to challenge the undisputed 2020 Rate Your Music chart-leader The Microphones in 2020 in a matter of days), there is very little English-language press for the young musician. Aoba's name first appeared in a 2014 Red Bull Music Academy interview with former collaborator and celebrated Japanese electronic producer, Cornelius, who spoke highly of the young musician. "She is really at the forefront of her generation, and she's such a genius," he said. "When I first met her at 19, she had only been playing guitar for two years, I've been playing for 20 years, but she was so good at the guitar that she even surprised me."
"One day, when I was 17, I found a guitar in my dad's office room," Aoba says in an email, via a translator. "I learned how to play guitar by myself. I played my favorite songs over and over again. I used to be very uncomfortable with school and it wasn't easy for me to go to the classroom. Music is what helped me."
One of the most important musicians to Aoba during that period was her mentor, Anmi Yamada, a songwriter who is nearly unknown in the West. A stranger at a concert introduced her to Yamada's music, and eventually, Aoba found herself striking up a friendship with the reclusive singer-songwriter, which she described to The Japan Times in 2015. In that interview, Aoba recalled practicing Yamada's complex, tricky guitar songs before playing them back to him over the phone. Finally, Aoba says, "Anmi said to me, 'if you can play guitar this much, why don't you try writing your own songs?'"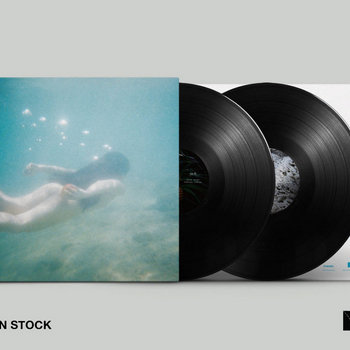 .
00:10 / 00:58
Merch for this release:
Vinyl, 2 x Vinyl LP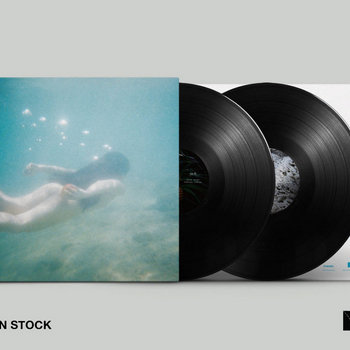 This education formed the bare bones of Aoba's style, skeletal arpeggios and a bouncing classical-meets-folk guitar, which the singer has fleshed out on her seventh record through a collaboration with the television composer Taro Umebayashi. The pair began working together with a non-album single, "Amuletum/Bouquet," released in early 2020. "My instant feeling was that something big was going to start," Aoba recalls. "I started writing the story plot for Windswept Adan before the music. Taro read the storyline and began writing a demo and I continued writing the story… It was almost like the story and music were responding to each other while writing the songs."
Windswept Adan is a concept record, the soundtrack for an imaginary film. Umebayashi's arrangements at times recall the Wes Anderson scores of Mark Mothersbaugh or the cinematographic swells of American composer Jherek Bischoff. The plot of Windswept Adan is set in the remote reaches of the ocean south of Japan, on a pair of fictional islands, one of which is inhabited by a tribe of inbred families. At the center of the story is a young girl from the tribe, who is sent away by her grandmother in the hope of preserving their bloodline while escaping the cycle of intermarriage. "The island the young girl was sent to is Adan," Aoba says, "an island where there were no words, but instead, the inhabitants exchanged shells. The story plot began from, 'there were no words on that island.'"
To soak in the full details of the songwriter's vision, of course, one will have to understand spoken Japanese. But on Adan, as with much of Aoba's previous work, emotion transcends language. While a Tumblr with translations of many songs in the singer's back catalog exists, listeners don't need to know the words in order to feel their emotional resonance. The lyric's universal impact is aided by Aoba's singing voice, which has the Joanna Newsom-like ability to transform itself. In the ghostly "HORO," it becomes birdsong; on album closer "Adan no Shima no Tanjyosai," mixed with guitar and cello, it dramatizes the sound of a young girl grown thin, foregrounded against lapping waves.
"I love writing lyrics," Aoba says, "but when I make music by humming, there is something very happy that comes out from deep down inside… What I wish for is my body to be a pole where an amazing energy called music can pass through. If I could become that, it would make me really happy."