FEATURES
Iceland's Fufanu Reinvent Themselves With Help from Nick Zinner
By Andrew Parks · January 26, 2017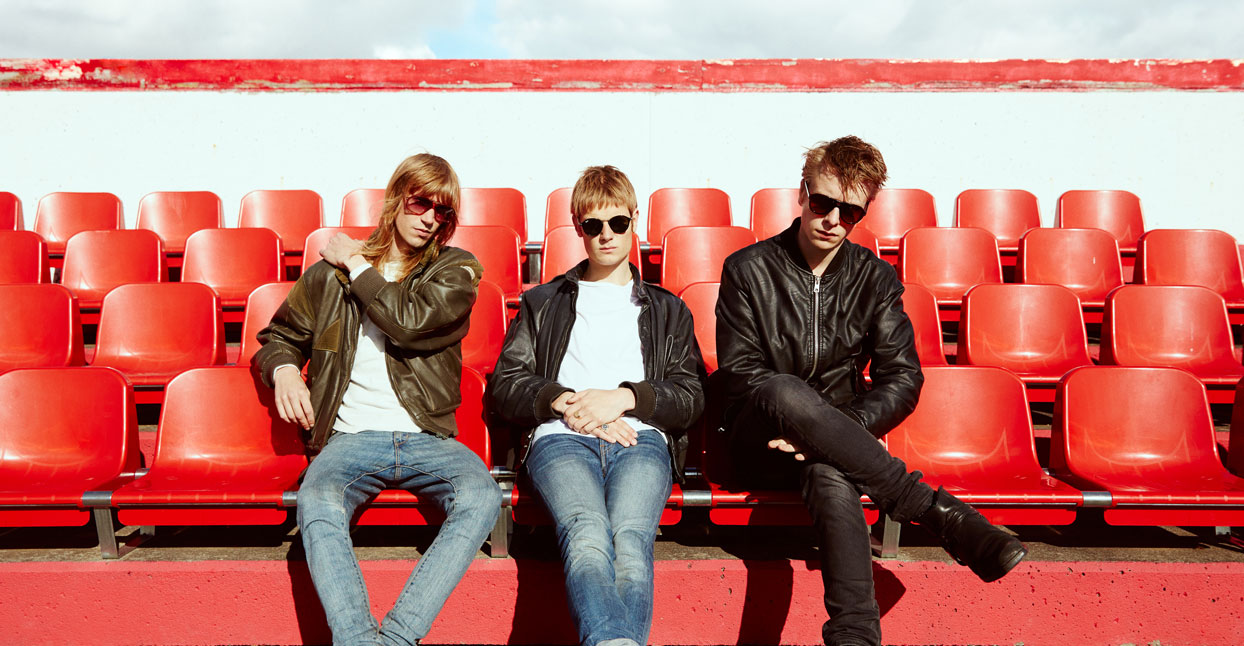 Outside of getting robbed on the road, it's hard to imagine a worse fate for a musician than losing an entire record right after it was wrapped. The closest artistic comparison would have to be watching a painting go up in flames a few days after it dried, or writing the Next Great American Novel on a typewriter, only to watch in horror as a lunatic pushes every page through a shredder.
In Kaktus Einarrson and Gulli Einarrson's case, the Icelandic duo scrapped a techno LP under their old Captain Fufanu alias when a local studio was ransacked, their recordings included. While Kaktus says the experience came as a "terrible shock," it gave the group a chance to reevaluate their sound and, ultimately, to reinvent themselves.
Now known simply as Fufanu—a proper band with Kaktus on vocals, Gulli on guitar and programming, and Elli Bang on drums—the trio first redirected their electronic tendencies in a fresh, post-punk direction on 2015's Few More Days to Go. They push those curiosities even further on Sports. Cut in Reykjavík with Yeah Yeah Yeahs guitarist Nick Zinner, the new album is catchy and complex, another step away from the club and into the light.
We spoke to Kaktus about Fufanu's past, present, and future, from the many hours he's logged as an engineer/assistant for Damon Albarn (including his solo album Everyday Robots and Bobby Womack's final effort) to the reasons why they don't quite fit into Reykjavík's "scene."
Let's start with a little background. You guys first met when you were 16 right? What made you want to work on music together?
If I remember right, we were sitting next to each other when I saw Gulli's iTunes, and noticed some electronic artist who I was also listening to. I didn't know anyone else around me that liked it. Gulli had been making electronic music for a couple of years. He was cool, and it was inspiring. From there, it gets really blurry for me; I don't remember what happened next other than us making music together.
What's the earliest memory you have of listening to electronic music, and what made you want to make some of it yourself?
Probably watching MTV or the Icelandic PoppTv, and digging The Prodigy is the oldest memory of listening to electronic music for all of us. More styles came to our ears later, and we felt driven to create our own sounds.
Tell us a little bit about everyone's personality and how it affects your creative process.
Gulli is the guy who knows everything about music, even music he doesn't like. He's also one of the greatest musicians I've met—no bullshit—and has the best vision of us as a band. Elli is the guy—open to everything, but quick to call it off if it doesn't feel right after a few turns, and a brilliant partner to share thoughts about the project. While I haven't written lyrics for a long time, it's really easy for me to come up with something quickly; my musical education often helps to make things easier.
What were some of the most important things you learned from working with Damon Albarn and artists like Bobby Womack?
Working with Damon was great. It gave me an insight into the craftsmanship that music is. You have to work and always challenge yourself. Bobby was unbelievable; you seldom knew where his mind was, due to his illness, but when it came to the performance, you never had to question if he would nail it. A true artist!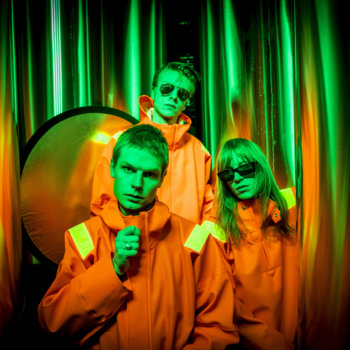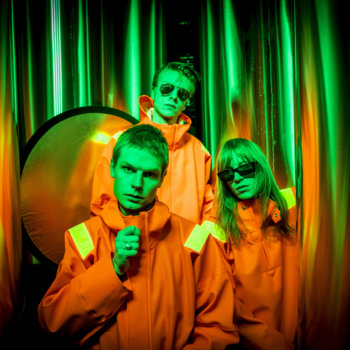 Merch for this release:
Compact Disc (CD), Vinyl LP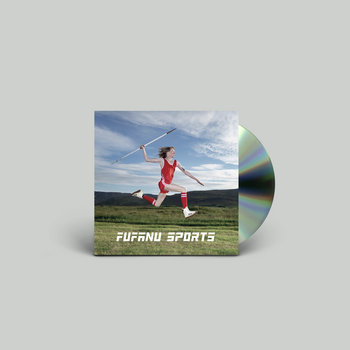 Did you meet Nick Zinner through Damon as well?
I met Nick in Bamako while doing the Africa Express album Maison Des Jeunes with Damon. We hung out there and stayed in touch afterwards. When I went to New York, Nick was in town so we met and had a great time; he showed me the city like you can only experience it with a local.
Is it safe to say you bonded on more of a personal level before deciding to work together on Sports then?
No, I don't think so. Our manager asked Nick if he wanted to do a remix of "Your Collection." We liked it, so the label suggested us doing a radio edit of "Ballerina in the Rain" with him. In that same session, we decided to try and work on some new music as well. That worked out really well, and from there we started to plot the album. So basically it was really professional how we chose him—and then it was just a bonus of how great it is to hang with him!
Your new album sounds a little more positive than your last one. Without getting too personal, what are some reasons for that shift?
I'm sure it's just growing up and life changes. Sometimes you need an output for negative feelings, and sometimes you have more positive feelings to share. Being young and experimenting with lyrics—with a dash of homesickness—was the state of mind when Few More Days To Go was written. Now we're just more confident and have a different musical vision.
How would you describe Reykjavík's music scene and how you do or don't fit in?
Reykjavík's music scene is really small, and everybody knows each other. That's unique, but it gets boring after a while. We haven't really thought about how we fit in or not. We have friends that make music, and who we like to share ideas with, and that is the most important thing. The word 'scene' is so overused that it has become meaningless.
What were a few non-musical influences on Sports—things like books, films, etc.?
The speed of life made us want to think of music as sports.
Merch for this release:
Compact Disc (CD), Vinyl LP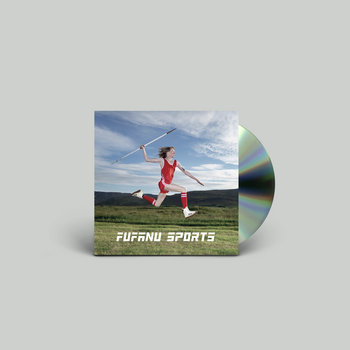 How about surprising musical influences—bands and records people would never think you guys are into?
The French spectral composer Gérard Grisey.
Do you guys have any side projects these days, like brass band work or electronic songs you record solo?
I've been doing some modern compositions, mainly orchestral. Gulli has been making music under the name russian.girls and with local rock band Skrattar as well.
Do you still work with Ghostdigital sometimes?
I think Gulli has done more gigs with Ghostigital over the last three years than me. But yeah, when the call comes, I'm usually ready.
What can we expect from the band next? Will you be touring more this year? Have you already started working on your next record?
We're following the album with some gigs here and there, and working on new stuff in the meantime. There's no reason to relax.
—Andrew Parks