FEATURES
Ibeyi's "Spell 31" Chronicles What It Means To Step Into Your Purpose
By Antoinette Isama · May 06, 2022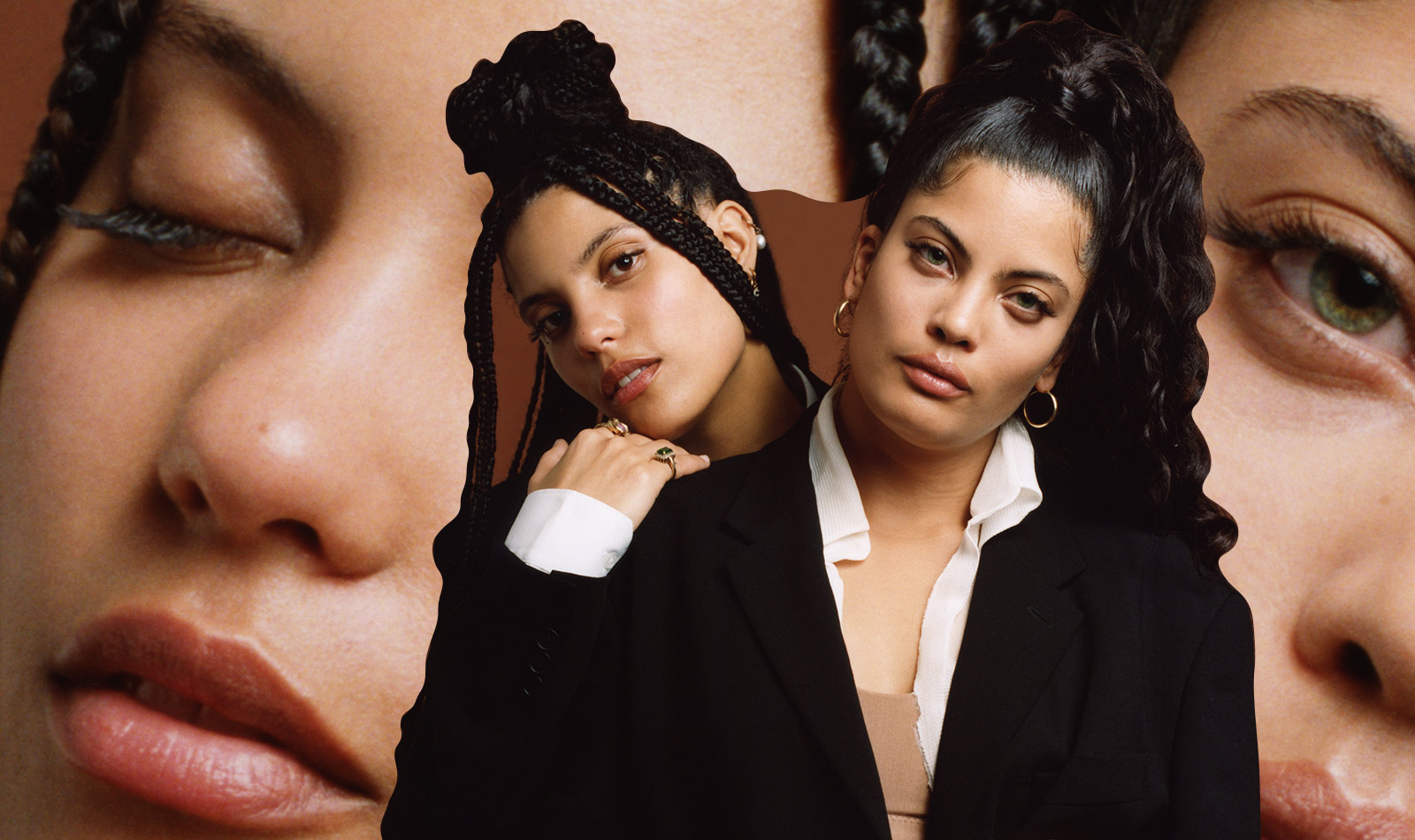 For Lisa-Kaindé and Naomi Diaz—the twin sisters who make up Ibeyi—their time in the studio is sacred. They surround themselves with books, and have deep conversations with producer and long-time collaborator Richard Russell. During the recording of their latest album, Spell 31, they discussed things like knowledge, magic, and loss—especially during the slave trade, where Africans were stolen and shipped to Cuba, other parts of Latin America, and the United States. "We were having a conversation about how much we have lost when healers were killed and burned because they were deemed to be witches," Lisa-Kaindé says. "I was saying, 'Can you imagine all of that loss—all of the knowledge, those prayers, all of the seeds—all of that gone?'"
Russell encouraged Lisa-Kaindé and Naomi to read The Egyptian Book of the Dead. "This is a book of all of the spells that Egyptian people used to say while they were embalming the bodies of their loved ones so that their souls would be protected in the afterlife," Lisa says. They stumbled on Spell 31, which says, "Oh you with a spine who would work your mouth against this magic of mine. The sky encloses the stars. I enclose magic." Lisa-Kaindé continues, "And I remember thinking, 'It has been handed down in an unbroken line. It is not gone. It is not broken—it is not lost, it is within ourselves. It is power that we can connect to. And for us to connect [to it] through music."
Spell 31 is Ibeyi's third full-length album and their first project in five years. The duo first made a splash with their eponymous debut in 2015, and released their sophomore project, Ash, two years later. They come from a musical lineage rooted in Afro-Cuban music and Yoruba spirituality: Their father, the late Anga Diaz, was a Grammy-award-winning Cuban percussionist and a member of the Latin jazz band Irakere as well as the Buena Vista Social Club. Their mother, the French-Venezuelan singer Maya Dagnino, who also manages them, encouraged their songwriting and percussive approach to composition.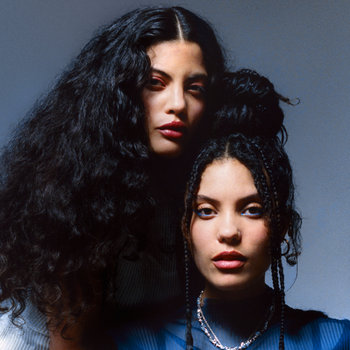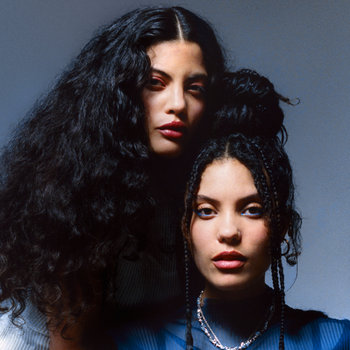 Merch for this release:
Vinyl LP, Compact Disc (CD)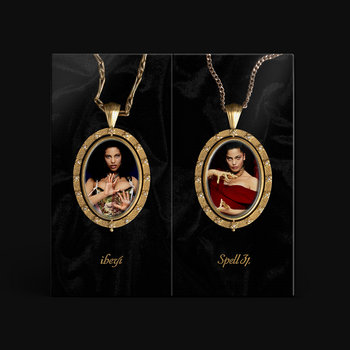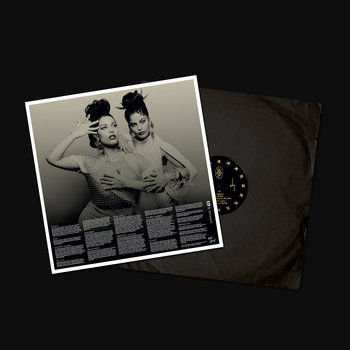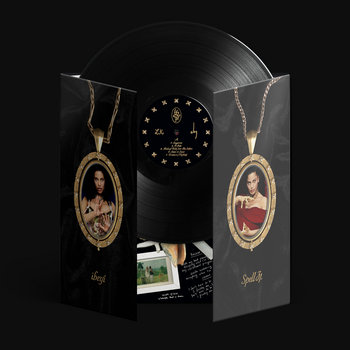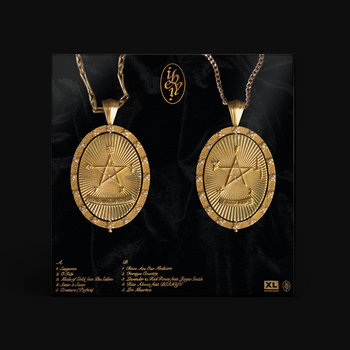 After discovering Spell 31, Ibeyi knocked out "Made of Gold," which features the Gambian-British rapper Pa Salieu, on their second day in the studio. The lyrics focus on connecting with ancestral power from within. "The day we started 'Made of Gold' I said this spell is here to protect us," Lisa-Kaindé continues. "From then on, we started the journey."
"Sister 2 Sister" is a celebration of Ibeyi's special sisterhood, a song where Lisa-Kaindé and Naomi celebrate each other and their musical bond. Layered with mid-tempo percussion and echoes of the words "sister, sister," the song explores the tough truths of what it means to grow together. "It's a way for us to say to each other, 'Look at what we've done, look at where we are—we've arrived,'" Lisa-Kaindé says. "I think sometimes you're always catching up, trying to get further and you forget how much you've accomplished already. Now we get to sing it to each other every night [on tour]."
The closing track, "Los Muertos," is a rendition of their father's song "Rezos." Using a sample of his voice from the original recording, Ibeyi turns the song into a remembrance—honoring loved ones and inspirations who have gone before them, and who continue to be part of their journey. "We always knew that we wanted to do this song one day, but we did it our own way," Naomi says. "It's our musical Taj Mahal," Lisa-Kaindé adds. "It's our way to make something beautiful for them and to say, 'Thank you.'"
Merch for this release:
Vinyl LP, Compact Disc (CD)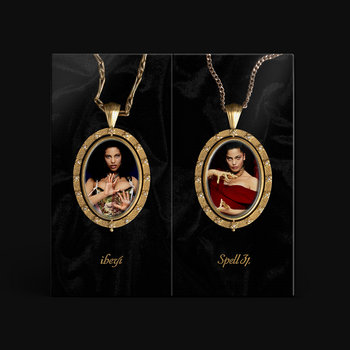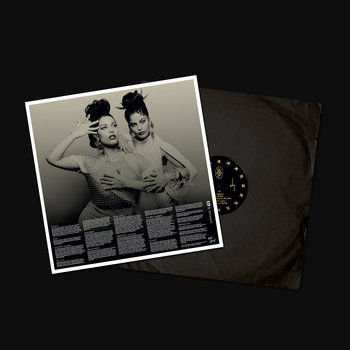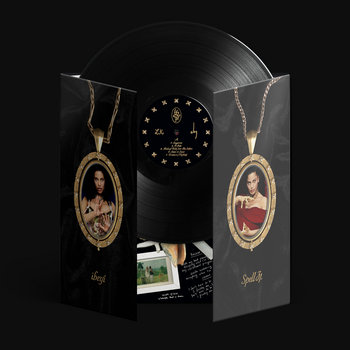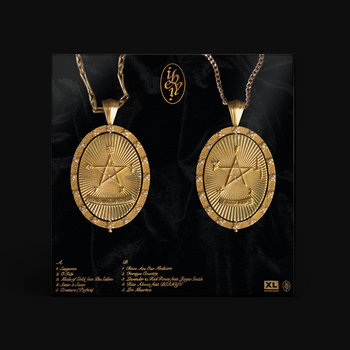 Fans and friends recently joined the sisters for an intimate performance at Brooklyn's Sultan Room ahead of a larger tour later this year. The room, lit with moody hues of blue and purple, was full of love. Fans sang along to familiar hits like "Deathless" and were treated to live renditions of "Sangoma" and "Rise Above" from the new album. It was the first time Ibeyi had played live in three years, and one of the first times they were backed by a live band. "We wanted to have more people [on stage] with us, for us to be more free and to be with you [the audience] more and to expand musically," Naomi says.
"When we started the first album, we [didn't have] any doubts because we were just playing, having fun, and not having any expectations," Naomi says. "We were young and when we put it out. It worked, you know? But we learned that the more you grow, the more you fear. I think that's part of the process." After touring for nearly two years, Ibeyi took a much-needed break and planned to travel—but the pandemic put those plans on hold. Instead, they used the downtime to reflect, their pace slowed by the need to quarantine each time they flew to London to record. "I think it was the first time it took that [long]," Naomi says, "but it was necessary."
For Ibeyi, Spell 31 is another timestamp in their journey of growing up, self-discovery, and finding their purpose. "It's just the expression of who we are, and also what we're meant to be creating," Lisa-Kaindé says. "I know our connection. The fact that we are twins is the reason why we are making this music. I know I came back with her because we need to make this music. Like everybody else, we're trying to find out what the next step is all the time. We are growing with it and kind of realizing its power as we're walking—which is such an interesting and surreal thing."