FEATURES
I, Ced's Soulful Rebellion
By Jesse Fairfax · October 06, 2016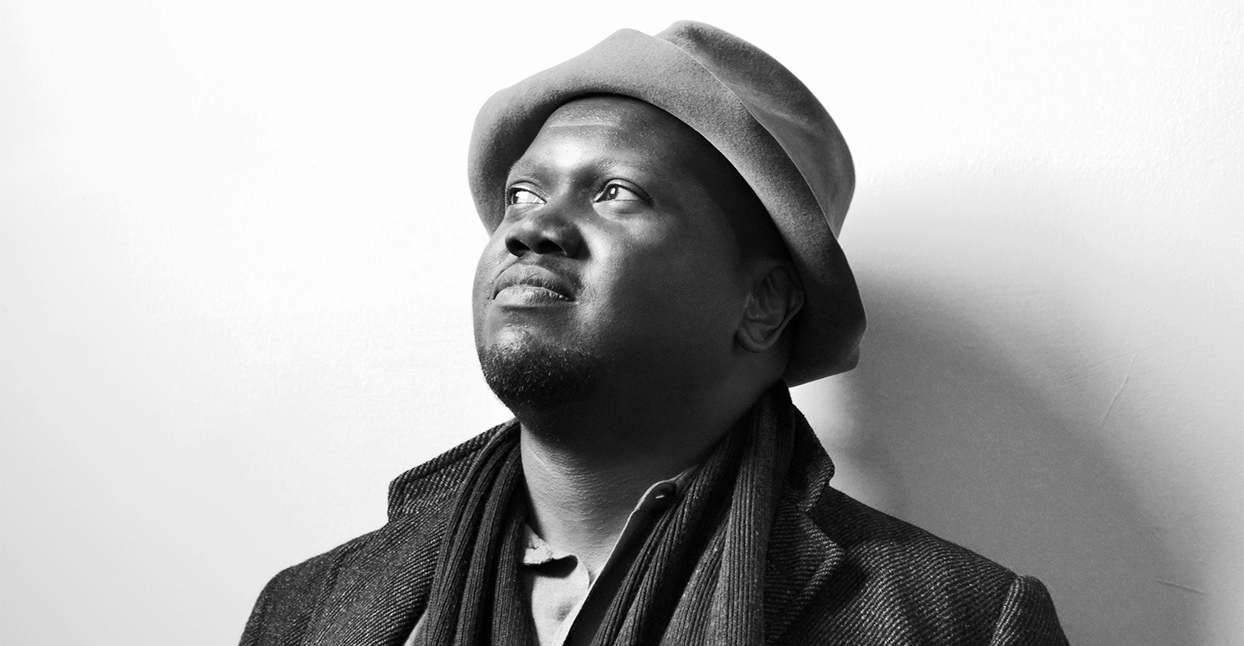 In early 2001, Cedric Norah left home in St. Louis, Missouri, to pursue his musical dreams in Los Angeles. Eventually, Norah's grind paid off—thanks to a combination of business acumen, an established network of industry connections, and his raw musical skill.
Recording as I, Ced, Norah bridles against easy categorizations. His sound may align with classic R&B, but he incorporates a variety of production techniques, including deft hip-hop sampling and smooth, soul-driven vocals. Over the past few years, Norah's been creating music with avant-garde luminaries including Black Spade, Dam-Funk, and Om'Mas Keith.
While Norah has yet to become a household name, he's still making a mark in underground soul. His latest album, the long-awaited What Are We Looking For?, is an attempt to push his own music forward. We spoke with Norah about his upbringing, how he makes music to uplift, and why running his own record label is a labor of love.
Merch for this release:
Compact Disc (CD)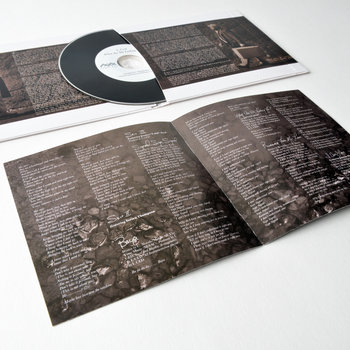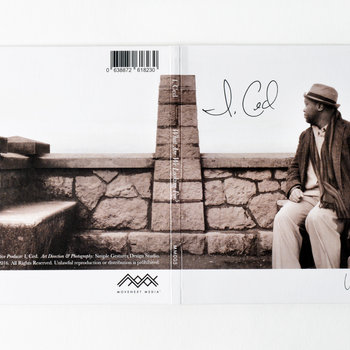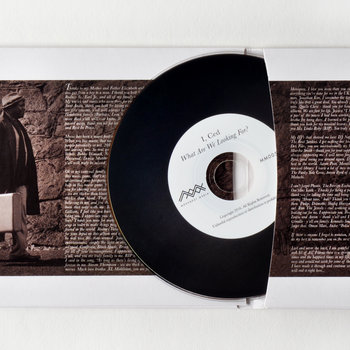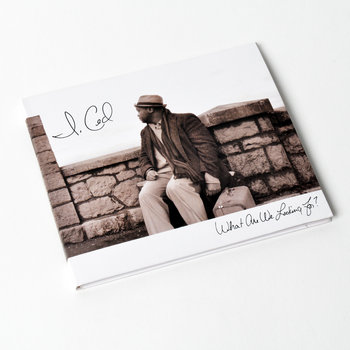 I first discovered your music through your work with the Hawthorne Headhunters. What were you doing musically before you became a solo act?
I was mainly producing, writing, and singing background for other people. It wasn't really my intention to be out in front, but I felt like I had to step out because no one knew who I was. When I moved to L.A., I decided I had to be a lead vocalist. I would do demos for songs with the thought of getting someone else to sing it. That didn't work, so I had to become an artist myself.
The Hawthorne Headhunters project came into play during that time period, but I was working as a solo artist before becoming a part of that group. I go back a long time with [Hawthorne Headhunters MC] Black Spade though—he literally lives three blocks from my house in St. Louis.
All In My Mind had the feeling of a beat tape with occasional singing. Tell me about what you were going for there.
That was more of a sample-based album with beat production. Those are elements that are a part of my background and history, making hip-hop that knocks. Even though it had less singing, that was actually bringing me to the forefront. [Compositions without vocals] can get redundant or boring, unless you're a jazz artist. With that album, I wanted the beats to feel free—to illustrate beauty and to paint their own pictures.
On "Love Is The Conqueror," you placed your own spin on the Mobb Deep classic "Give Up The Goods." Was that a way of celebrating your hip-hop roots?
When I did those songs, there was no set approach. I just did what I felt. I didn't use the sample because of Mobb Deep—even though I love that joint. I was listening to the original song that the sample came from ["That's All Right With Me" by Esther Phillips], and decided to use it again.
Merch for this release:
Compact Disc (CD)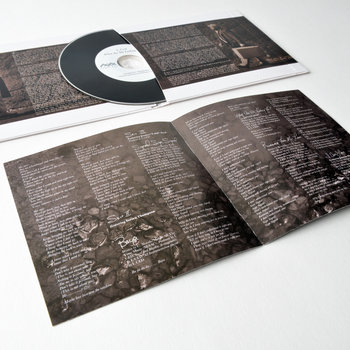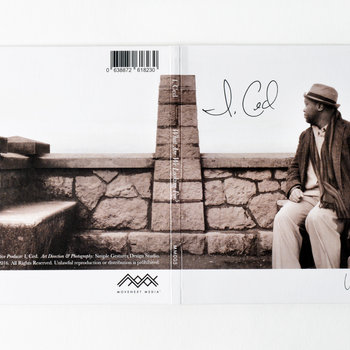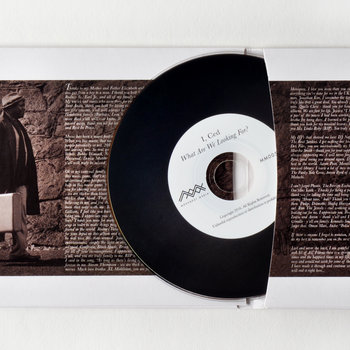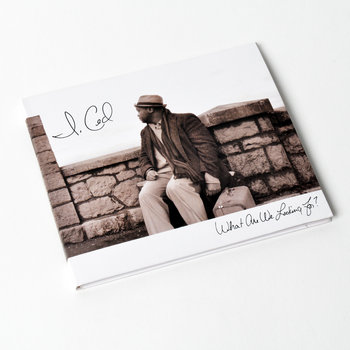 The bridge on the title track felt like it was inspired by Stevie Wonder, and you flipped a Gap Mangione song on that album. What other artists have influenced your sound?
You hit one of them with Stevie. Donny Hathaway, Yes, Phil Collins and Genesis. I can go the gospel route. I'm all over the place. There's not one particular genre I'm influenced by. I can go into classical music like Mozart, or [Spike Lee's father] Bill Lee, Mtume, and plenty of others. I play whatever instrument I can get my hands on. I've been playing music since I was six or seven.
With your latest album What Are We Looking For?, it sounds like you're channelling the late great Prince on "Signed Sign Signal."
Black Spade made that composition. Prince is definitely one of his greatest influences. My singing and my approach came from people like Thom Bell, Gamble & Huff, and the Philadelphia International Records sound as far as melodies, background vocals and arrangements are concerned.
You also record a lot of your own background vocals. What is that part of the process like for you?
It all comes from random thoughts. I could be driving or walking around and something comes to my head and I try to memorize it. Now that we've got the technology of [being able to] record on our phones, I'll do that, and then go to my [studio] to record everything properly.
Merch for this release:
Compact Disc (CD)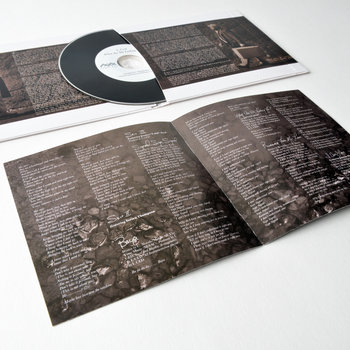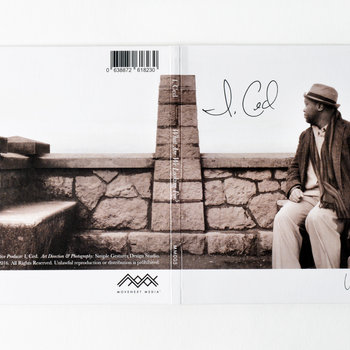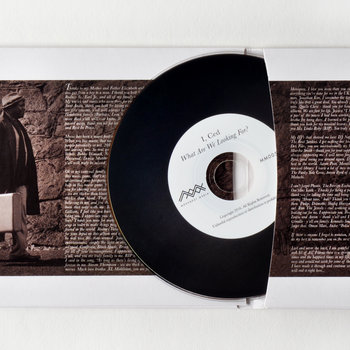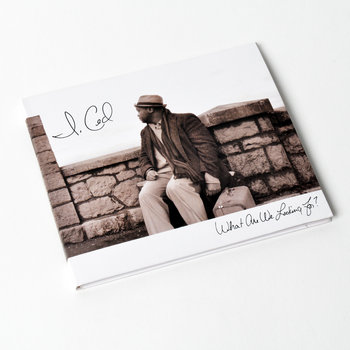 Some songs feature singing; on others, you harmonize, or you leave the instrumental without vocals. How do you decide when less is more?
Again, it goes back to feeling. There's no real strategy for me. If I feel like there needs to be a big production, then I'll go there. But keeping it simple is always the best policy. The art form of taking something complicated and making it sound as simple as possible is something else that I try to do. There's no one set way for me to approach making music. I just want to make sure I don't lose the feeling I'm trying to convey to the audience.
On What Are We Looking For?, there's a lot more singing—there's even what sounds like an orchestra on "Forever." Tell me about the musical progression on this album.
I wish I had an orchestra [laughs]. It was one guy, Matt Sheehan, playing multi-layered tracks that made it feel like a symphony. It's about sound manipulation.
What Are We Looking For? is more about musicianship with less samples. It's going back to a single person actually arranging something. I also worked with multiple people. Usually I would do my whole album alone, but I decided to get other producers, like Dotmatic, 14KT, and Black Spade. I pulled Erik Rico in, he's my right-hand man when it comes to guitar and bass.
"Wildest Dreams" came out in 2013, and it's finally available on What Are We Looking For? What were you up to between then and now?
"Wildest Dreams" was recorded in 2012 through Converse Rubber Tracks, and the audience first heard it in 2013. Om'Mas Keith [of Sa-Ra Creative Partners] did that with me, and he was responsible for Thundercat being on "Forever" from the new album.
But all this time, I'd been working on the album—working with everyone from Shafiq Husayn on his album, André Cymone, AM & Shawn Lee, Quelle Chris, and Myron & E. I helped mix and sequence Dam-Funk's whole Invite The Light album from last year. I've been working with Joi Gilliam from the Dungeon Family, Leon Sylvers III, Shuggie Otis—the list goes on. I've been writing a lot of songs, too—for myself and for artists I frequently work with, like Stopha Vasquez and I Am.
On an almost daily basis, we hear complaints about contemporary hip-hop. How do you feel about the present state of R&B?
R&B sounds like trap nowadays. That's not my lane at all, but I'm not knocking anyone who loves it. A lot of stuff that I hear isn't my cup of tea. I don't listen to the radio, because it's corporate driven—with program directors designing playlists.
But it's not all wack. You can find the music that you're looking for on local channels. I listen to J.Rocc's "Adventures In Stereo" in Los Angeles all the time, and there's a guy in London named Mr. Dex with a show called "The Dex Files" on ITCH FM. As far as R&B is concerned, I have to listen to old stuff, because I have more of a connection to it.
Merch for this release:
Compact Disc (CD)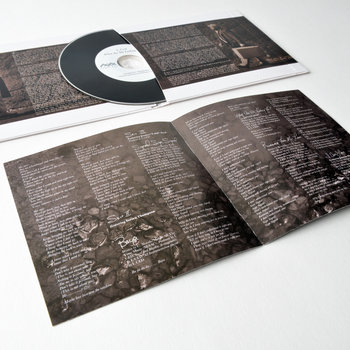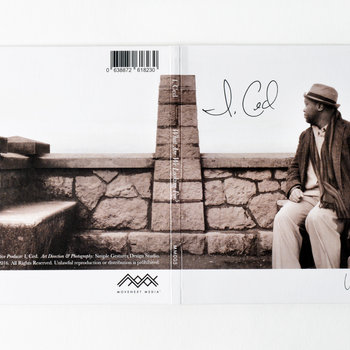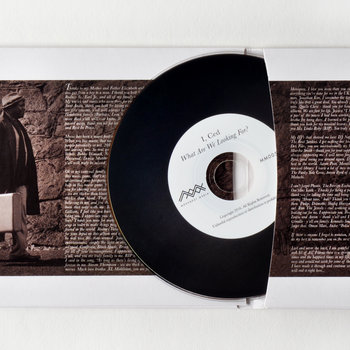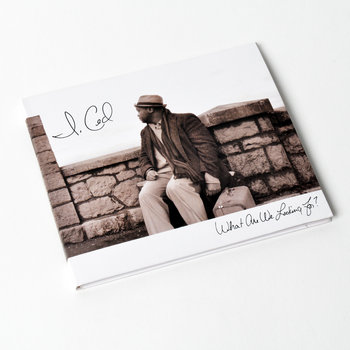 You've always been classified as an independent act, but now you're releasing the album on your own label. What has that process been like?
It is really crazy, because I'm literally doing everything, right down to shipping the product to record stores. I have distribution with Fat Beats, but there are record stores that I have relationships with where I'm putting the album into stores. If I get emails from my Bandcamp page, people buy the CD from me directly and I have to ship that off.
Even with trying to get shows—if I don't get a show, I have to create the show. A lot of things are going on that I personally have to do more of. I'm OK with that, though. I'd rather have that than have someone tell me what to do or how to do it—especially when there's really no right or wrong way to do any of this stuff.
It's rewarding, because I have freedom, and I think that's what a lot of people fight for. There are pros and cons to everything. It's a lot of work, and it's not easy, but I like the fact that it's all on me to get the job done.
So how do you go about gaining recognition without a big machine behind you?
Shows are the best way for an indie artist to get that word out there. You can go online and make as many videos as you want and, while I've never had a video, I'm definitely learning the internet is not enough. If you've got a really good live show, you can really start people buzzing, and that will take you far.
Your album titles All In My Mind and What Are We Looking For? make statements in and of themselves. What were you trying to accomplish with these titles?
All In My Mind was about escapism—making that music simulated a fantasy world for me. With What Are We Looking For?, I'm really talking about various situations. When you look at what we're dealing with in the world—with things like racial tension—I wanted to raise awareness. But there's no resolution to any of that on my album. It also explores relationships: What is it that we're looking for, or trying to get out of relationships?
Your songs deal with love, self-development, personal growth, and seeking answers to life's mysteries. What are you attempting to communicate in your songs?
I'm looking to get the point of hope across in whatever it is that I'm talking about. I could be going through something, writing about a relationship that's not working out, but there's gotta be some hope that comes from it. I hope that other people feel that in the music. Whatever you're going through, and no matter what your life's situation is, there's hope at the end. Don't cross it out.
Even in the instrumentals I compose, I want people to feel hope. That's what I would always feel from J. Dilla. When I listened to his tracks, it didn't matter what he was talking about—you could see the sky when you listened to his music.
Being so rooted in hope, what would you say is your greatest goal when you make music?
I want to get as many people as possible to check out the music that I do. It's not about trying to get rich or anything like that. If people dig it, that's cool, but [at least] they have the option of knowing what it is that I do, and digging it or not digging it. I want my music to put a smile on someone's face, or to accommodate however they're feeling.
—Jesse Fairfax