FEATURES
Inspired By Portishead, Hus Kingpin Creates Hip-Hop's New Wave
By Jordan Commandeur · June 17, 2021
Artists who are the driving force behind a new sound in music are often not given proper credit for their contributions, so it's no surprise that Hus Kingpin's role in the new wave of underground hip-hop has been largely ignored. But, instead of being bitter, the Los Angeles-based lyricist has instead focused on pushing the boundaries of the genre he helped revive.
Hus—short for Hustle—may rep Hempstead, Long Island in much of his early work, but he was actually born in Brooklyn. "I [also] used to live in Queens," he says. "We lived in South Philly for a little while. Lived in Hawaii. We just went wherever my pops went. He was an officer in the Navy, and so to make rent, we had to make tour runs with him." Eventually his family settled in Hempstead, where he spent his high school years. It was there that he met his partner-in-crime, SmooVth. Both teenagers had been dabbling in rap when they met, but it wasn't until they joined forces as Tha Connection that they started taking it seriously. From 2006 to 2010 the duo issued a string of well-received releases that benefited greatly from the rise of rap blogs. "Remember when all those lil' blogspots would post a bunch of mixtapes?" Hus asks. "We would have our shit floating through there, through those circuits. That's really how we distributed our music back then."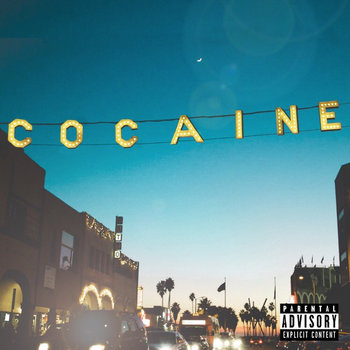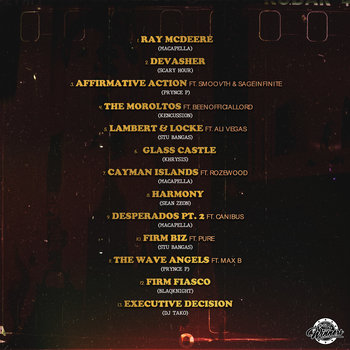 .
00:10 / 00:58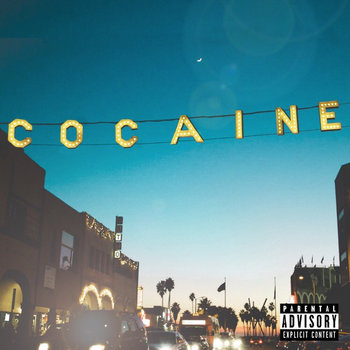 Merch for this release:
Compact Disc (CD)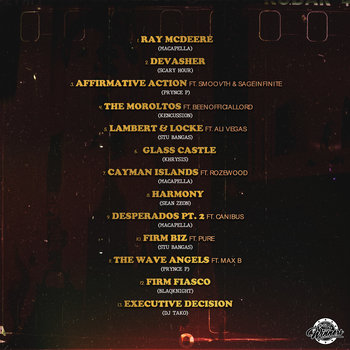 Although Hus and SmooVth continue to work together regularly, they embarked on solo careers after their initial run. In 2012, Hus' nomadic spirit took hold and he moved to Atlanta, Georgia. His most notable release from this era is 2013's The Cognac Tape, which co-stars his Hempstead elder Roc Marciano. The album laid the groundwork for the new strain of underground hip-hop that is enjoying popularity today, with Hus and Roc combining street philosophy with tales of living the high life. Around this same time, Hus and SmooVth founded the crew The Winners, designed as a jumping off point for new, young talent. Within a few years, the team's ranks had grown to include many of today's fan favorites: "We had El Ay, SmooVth, Sage [Infinite], JuneLyfe, al.divino, Rosati, Mach [Hommy] was in the crew at one point, Milano [Constantine], Asia J, Giallo Point, Rozewood…"
By 2014, Hus had packed up his things and moved yet again, this time to Los Angeles. The change of scenery led to his fixation with ocean waves—which inspired his alias Wavo, as well as numerous album titles (The Wave Flex, The Coming of Wave, The Wave Riddler, etc). The Cali sun, sand, and nightlife were also the impetus for his 2017 album, Cocaine Beach. This ode to L.A. is a collaboration with enigmatic producer Big Ghost Ltd. and features CRIMEAPPLE's debut appearance on wax. "It probably took about a year to record that album," Hus says, "because I was having fun in Los Angeles. I had a lot of fun recording that one. I like taking a long time on albums. I like taking months."
.
00:10 / 00:58
In a genre that is characterized by competition, Hus bucks the trend, consistently showing love to new artists. Whether it's dropping a guest verse on their projects, having them feature on his LPs, or just posting about them on social media. "I like to give my fellow peers opportunities to get their wave off," Hus says. "Get some new ears to this shit. Some people have a problem [with] sharing their platform, but I don't have a problem with that."
But while Hus is a champion of hip-hop's new wave, he's also one of its biggest critics. "Look at this shit out here, this lil' genre," he says. "I have to call it 'Frankenstein' now, 'cause that's what everybody is acting like. You can kind of tell a lot of these guys don't have any musical passion. Everybody is doing a similar sound." So, while his contemporaries are happy to rap about pushing weight and toting guns ad infinitum, Hus feels a responsibility to expand the genre's horizons. Nowhere is this more apparent than on his January 2021 release Portishus. The double-disc concept album is a nod to not only Portishead, but to trip-hop as a whole. "I appreciate people for giving [the album] a clean ear, and not being too quick to say like, 'What, are you just gonna use the samples?' he says. "They understood that I went in with it. It was more about the vibe and the trip-hop genre that [Portishead] broke."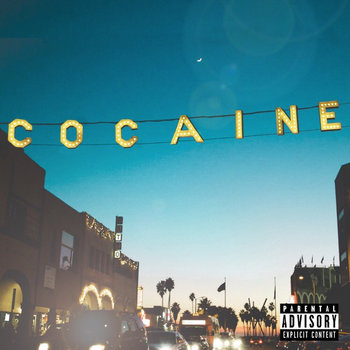 .
00:10 / 00:58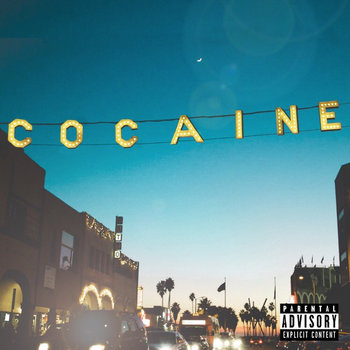 Merch for this release:
2 x Vinyl LP, Compact Disc (CD)
The influence of the band that gives the record its name is more subtle. "[It's in] the lyrics, the style, the sonics—and the sincerity, of course," he says. "If you ever get a chance to look at the lyrics—that's poetry. I can give you bars, but I also give you poetry." His assertion is backed up in the album's provocative rhymes. In the opening line to "Beth Gibbons"—named for Portishead's singer—Hus raps: "Talking secrets to the snow/ And how it's winter sand/ I asked her if she'd whisper her greatest sin/ She dropped a sinister grin/ You can't blink, those invisible minutes, mama."
More than just a tribute to a sound that inspired him, Portishus was also meant to be a way to shake up a scene that Hus felt was starting to stagnate. "Everyone is doing the same shit, doing the same sound," he says. "I mean, they making it easy on me! I can kind of just guess what [another rapper's] album is going to sound like at this point. I can even almost guess the features. So this album is just me, making my own sound."