FEATURES
Hprizm's Introspective Funk "Projections"
By Alex Smith · January 10, 2017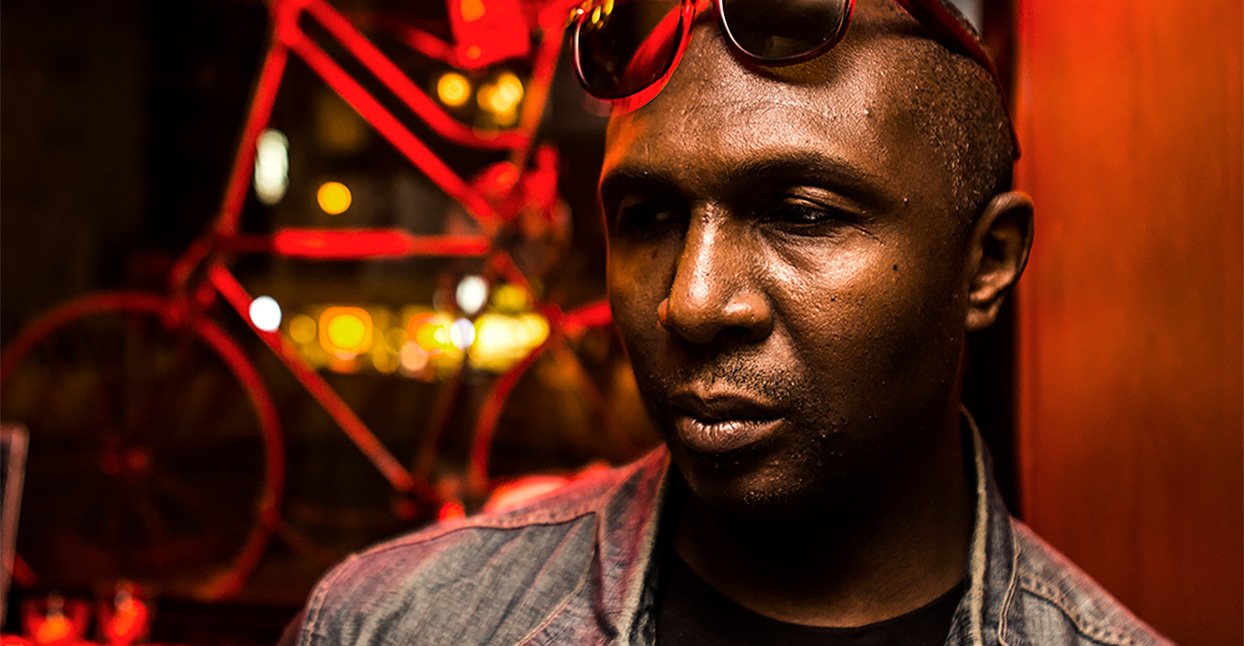 The soft-spoken Hprizm, a.k.a. High Priest, has been making eclectic, forward-thinking hip-hop since the early '90s. From the sprawling experimental tableau of his first trio, Anti-Pop Consortium, to the irradiated bleep-bloop squall of Anti-Pop's offshoot duo Airborn Audio, to his irreverent solo album Born Identity, Hprizm's music has always sought solutions for the supposed three-body problem at the intersection of hip-hop, pop and electronic music. How can you fit your ever-expanding influences into a living musical framework without sounding like you're unfocused?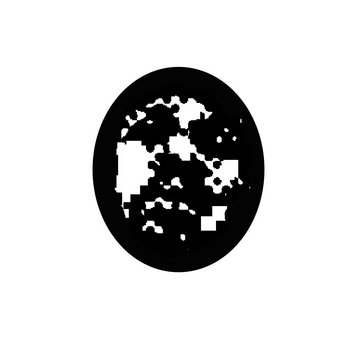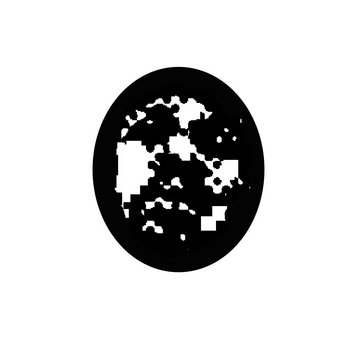 Merch for this release:
Cassette
With his Projections series, Hprizm has found that techno-soul balance. Collections of short, seismic bursts of introspective funk that would make his forebears Sun Ra or The Electrifying Mojo proud, Projections Volumes 1 and 2 are both proudly cerebral and rapturously intimate. And although Projections eschews the bombastic rhymes of his previous projects for a more haunting, edgy approach rooted in Afrofuturism, the work manages to be thoroughly grounded. We talked with Hprizm about the dual nature of his current audio dreamscapes.
While Anti-Pop Consortium was often based around a sort of dark technology and the paranoia that comes with that co-existence with tech, similar to Detroit techno, your new explorations with the Projections series seems embedded with a sort of soulful escapism. Do you find that to be true? 
Being steeped in sci-fi bred a somewhat dystopian outlook at a point. Projections is more of a cultural re-embrace and assertion in a very homogenized space [electronic music]. Escapist? Not necessarily.
Is there a connection between technology and what is generally viewed as "soulful" that most people miss when it comes to music? What are those connections?
Stevie Wonder, Sun Ra, Herbie Hancock & even Robert Moog himself were all extremely funky. Steve Reich's early tape loops were vocal samples from a Black preacher. The [connection] for me is the soul of the analog medium coupled with soulful tuning.
Moving out of Anti-Pop and Airborn Audio, and even your former solo material with albums like Born Identity, you are doing less rapping or vocalizing. Was this a conscious choice? How has the transition from longer form work to these sort of short, cosmic, sonic blasts been and what is initiating the change?
The initial intention for me was always to be a composer. The vocal consideration was an afterthought. Coming from poetry [ed. note: Anti-Pop's members met at the Nuyorican Theater at a poetry slam in the late 1990s], we kinda force-fit poems into a rap context.
Merch for this release:
Cassette
When you're building tracks, do you think about technology and how it responds to and shapes the songs you're making? Do you approach song-craft differently when working with programs vs. live instruments or synths and beat machines?
There is a symbiotic relationship between machines and machine language/coding/programming for me. As a composer, l want my pieces to be inherently Black in a cosmic sense.
What were you listening to while creating Projections? Like, I'm hearing Dexter Wansel's influence in songs like "87 Regal" and a little bit of Actress or Juan Atkins on "MOVE." Is that far off? Follow up, if you're sampling, does the song you're sampling influence the song or are you more interested in twisting the intent of the sampled bit to your own will?
Big fan of Dexter Wansel. Actress blew me away live. Juan is the Godfather. Also gotta shout out the Basic Channel-Berlin crew. It's with sample manipulation more times than not, it's about finding sounds that can become instruments. When l teach production, that's the perspective l come from. Those things said, sometimes a loop says it all.
Merch for this release:
Cassette
Speaking of MOVE, you spent some time in Philly. MOVE is a sort of anarchist/black visionary group out of Philadelphia whose influence is still pretty strong here, particularly in activist circles. How did Philly as a city, as an entity, impact your recent musical output?
Though unreleased by Warp, my first instrumental LP in 2004 included a piece dedicated to [MOVE founder] John Africa. As a young child l saw the MOVE bombings on the news and knew that children my age were [being] killed. The cultural history of Philly has always been a major inspiration. With the MOVE organization there was a modern indigenous element that I feel parallels my compositions.
There's an intrinsic social-political feel on Projections, and not just in the sampled vocal speeches that pepper the songs. Is that intentional? Is there still room for politics in music, even in music that's essentially instrumental like Projections?
I wonder. Electronic composition can be a very Eurocentric/depoliticized space. Most of my aforementioned heroes repped esoteric cultural touchstones in a very organic way. Shout out to Moor Mother & King Britt for keeping it trill. I am thankfully insulated by a team of brilliant composers including my APC brothers. Defectless Disk. My UPA brothers. Mr. Henry Grimes, Mr. Wadada Leo Smith, the whole Fieldwork Crew and many more.
—Alex Smith