FEATURES
How The Past Sticks With Us
By Oliver Wang · October 01, 2013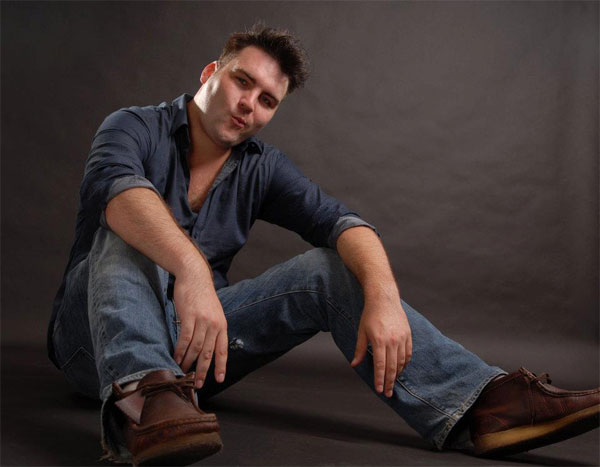 "As I get older, I see more and more of the younger rappers who have no idea about this music… It's more or less just a fun way of updating something for people who've never heard it. It's a way to touch the past and to get people interested in it."
.
00:10 / 00:58
Sometimes, litigation can be a sincere form of flattery. When Nashville's Gummy Soul released Amerigo Gazaway's Bizarre Tribe remix album in 2012, they didn't imagine how much attention it would draw, including from corporate attorneys who'd eventually shut it down. The album's conceit was simple: remake classic A Tribe Called Quest beats using the original sample sources, and then put Pharcyde lyrics atop them (think "Runnin" placed atop recreated versions of "Electric Relaxation" and "The Hop"). It's unabashedly nostalgic for hip hop's golden era, the kind of pairing you might have dreamed up in 1993 after realizing how well "Bonita Applebaum" and "Passin' Me By" played off another.
Gummy Soul's previous mash-up project, Fela Soul, remixed De La Soul with Fela Kuti-sampled tracks. It was a modest hit but Bizarre Tribe found a broader audience, including the legal staff at Sony Music, copyright owners of ATCQ's catalog. "They were under the assumption that we just took A Tribe Called Quest's music and did a more traditional mash-up," says Wally Clark (né Josh Desprez), Gummy Soul's founder. However, Gazaway hadn't sampled Tribe instrumentals, he sampled the records Tribe had sampled. It didn't matter. Sony came back and issued a cease and desist because the project had sampled ATCQ vocal tracks. As Clark tells it, "they seemed to not understand the point of the project. They required us to take it down…we won't promote it anymore, and it won't be on the site." Indeed, on BizarreTribe.com, you'll find an ominous "access denied" suffix but also a subtle jab: the site links to information on the legal concept of "fair use."
Bizarre Tribe's demise was an understandable disappointment, but it also reflected how far the label had grown since its inception in late 2010. Gummy Soul was born out of a radio show that Clark used to host on WRVU in Nashville in the mid 2000s. He himself had modeled the show after another WRVU alum, Eothen "Egon" Alapatt, of Stones Throw and Now-Again fame. "[Egon's] show was very influential in just broadening my hip hop knowledge farther than what I would find in ads in Source," Clark jokes. Like Egon, Clark also spun hip hop songs and their sample sources, and both "Wally Clark" and "Gummy Soul" are samples of sorts. They are homages to Ghostface's beloved "Wallabee skit," itself an ode to the Wallabee boot – with its gummy, crepe sole – made by the Clark's shoe company. A chance discovery at a discount shoe store lead Clark to buying, "six or seven pairs" at a time. He explains, "that's what really lead to me coming up with the Gummy Soul name because all of a sudden that was all I wore. I had 30-40 pairs of them, they were all over my house."
From DJing, Clark got into producing, and worked with both Gazaway (another Nashville-based talent at the time) and local rapper Kurtis Stanley. Clark and Stanley released the inaugural, self-titled Gummy Soul album in 2010, and since then Clark has also collaborated with Nashville MC Petty, and Brooklyn's Stuyvesants, to produce Short but Sweet. Meanwhile, Clark's own solo career has slowly come together, beginning with his tongue-in-cheek, 1950s inspired Lovers Lane mix and the brand new Sportin' Waves (http://gummysoul.bandcamp.com/album/sportin-waves) album.
His evolution from DJ to producer to MC was not part of some master plan: "I was a journalism major in college, so I've always written, but I never even thought about rapping for most of my childhood," Clark says. However, Clark found himself performing as Stanley's hype man on tour: "I would wear suits and make cocktails and do back-up dancing and work the crowd…the drunk, funny guy essentially," he explains. From that, he developed his Wally Clark persona. "It went from something that I didn't take that seriously to something that I really enjoy doing. I still come from more of a stand-up comedy essence, and I think about how it's going to be presented to the audience," he says.
Gummy Soul's highest profile releases continue to be the remix projects. Gazaway amicably left the label earlier this year to focus on his own career, but Fela Soul and Bizarre Tribe had already paved the way for Gummy Soul's next big coup. This summer they released the 93 Still album (and instrumental version http://gummysoul.bandcamp.com/album/93-still-instrumentals), created in collaboration with the Souls of Mischief on the 20th anniversary year of their 93 Til' Infinity debut. Clark had run into group member Opio at South By Southwest and discovered that they were such fans of Bizarre Tribe that they offered Clark access to the original studio reels. "Not only did they give me the acapellas," says Clark, "but they also included the individual stems, so I've got all these really cool outtakes, [such as] one point where Opio asks if he sounds cool on the mic." Moreover, like Bizarre Tribe's beat re-creations, Clark decided that, "since it was such a seminal '93 record, I would use only samples from records that were put out in 1993" (think the Souls rhyming over Pete Rock and Snoop Dogg tracks). There are plans to put the mix out on a blue cassette tape – just like the original 93 Til' album – which would make it the first official Gummy Soul release on physical media.
.
00:10 / 00:58
If you were old enough to actually remember hearing "That's When Ya Lost" for the first time, it may seem like Gummy Soul is stuck in an early '90s state of mind. But Clark argues that these projects are really aimed at a younger generation than just aging Golden Era heads. "As I get older, I see more and more of the younger rappers who have no idea about this music, he says. "It's more or less just a fun way of updating something for people who've never heard it. It's a way to touch the past and to get people interested in it." In any case, Clark's already at work on the next Kurtis Stanley album, he's about to debut a new, Brooklyn-based producer named Rahlou, and somewhere on a back burner is a video remix project Clark's been stewing on for a while: "[it's] almost kind of a remix version of an episode of Rap City. I courted the idea of actually pressing them up on VHS just for the hell of it. I found that, a lot of times, people will buy solely based on nostalgia." Trust Gummy Soul to recognize how the past sticks with us.