FEATURES
Jenks Miller of Horseback on the World of Sound in "Dead Ringers"
By JR Moores · August 16, 2016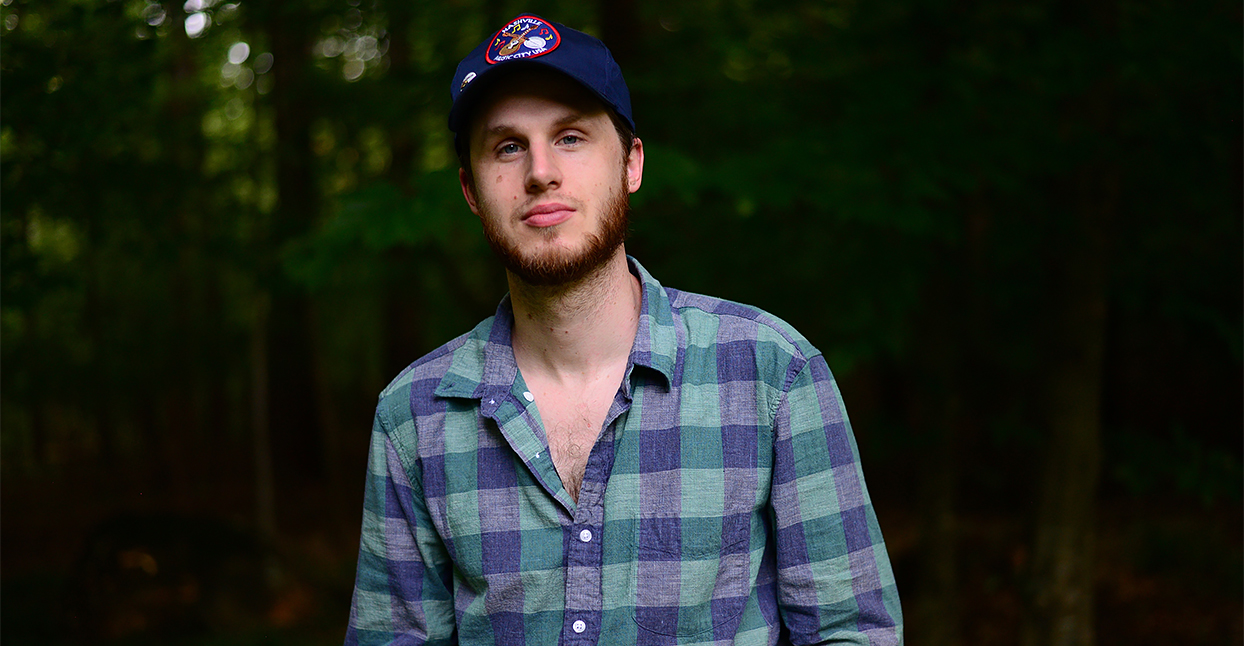 "There's the cliché that artists put their souls into their creations," says James Plotkin, guitarist for metal supergroup Khanate. "Most of the time, this only highlights the fact that the artist has an incredibly bland soul. Jenks, on the other hand, can be recognized in every piece of music he's made." He's talking about Jenks Miller, the man behind indescribable experimental group Horseback, for whom Plotkin has provided mastering duties. "Whatever techniques, ideas, or influences are drawn upon in his work, the result is always something that can be instantly attributed to his uniquely creative soul," Plotkin says. "It's not a single detail, or a recurring idea but, to my ears, his style is unmistakable. Very few artists have that ability."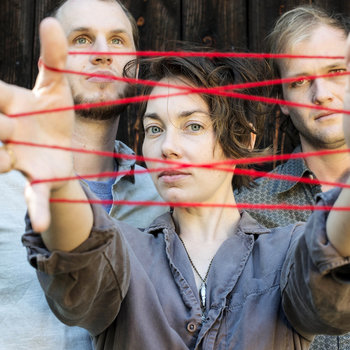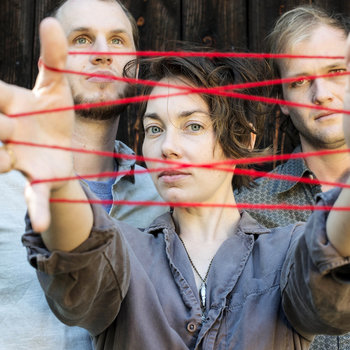 Merch for this release:
Compact Disc (CD), Vinyl LP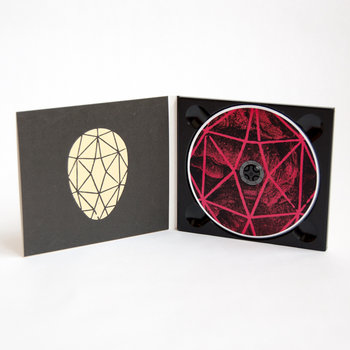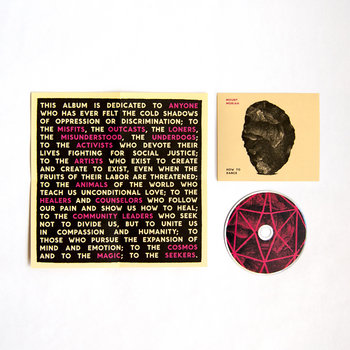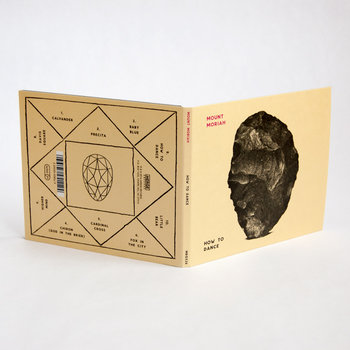 Miller's idiosyncratic style assumes a variety of forms. He plays in the North Carolina alt-country trio Mount Moriah, and records under his own name as well as Horseback. With the latter, Miller strives to induce what he calls "a trance state," exploiting minimalist, repetitive songs structures which are either "complemented or challenged by the other elements present. They're usually developed as fractured phrases or interlocking sounds."
Merch for this release:
Vinyl LP, Compact Disc (CD), T-Shirt/Apparel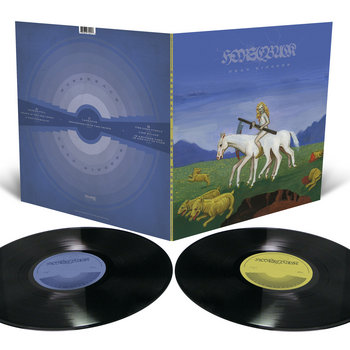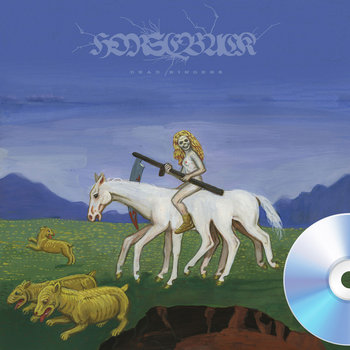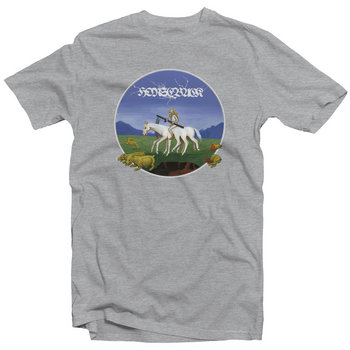 The "tone, drone, and purposefulness" of Miller's music attracted Cory Rayborn of Three Lobed Recordings, who released Horseback's critically-acclaimed 2014 album Piedmont Apocrypha as well as this year's, Blues From WHAT by Jenks Miller & Rose Cross NC. Rayborn's first exposure to Horseback was through 2007's Impale Golden Horn and, around the same time, he saw Miller open for Jack Rose. "Jenks was seated in the middle of the room rather than onstage, with folks surrounding him. It was as enveloping as the album," Rayborn recalls. "Both experiences, live and on record, were warm and inviting, despite the style of music being played. It's the sort of music you feel the need to get lost in. I knew then I was hooked." Rayborn calls Miller a "master at balancing dark and light," and one who thinks deeply about his compositions. "They take on a lot of depth on repeat listens," Rayborn says. "There are tons of new nuggets to discover and threads to untangle. [It] is truly a thinking person's music, without ever coming off as being too academic or cold."
For James Toth, who records as Wooden Wand, Miller eschews the largely "idiomatic and safe" attitudes that stifle other musicians' work in favor of a "postmodern" outlook that reveals "an interest beyond hard-line approaches with regard to scenes and aesthetics." In 2014, Toth made a split record with Miller for Three Lobed, Roads To Ruin. Though their sides were recorded separately, Miller and Toth share an affinity for the kind of songwriting that pays no heed to genre limitations. The first time he heard Horseback, Toth thought it sounded, "like a cross between Panzerfaust-era Darkthrone and Lungfish."
Where records like 2012's Half Blood melded Scandinavian black metal influences with drone and roots music, Horseback's latest album, Dead Ringers, is brain-destroying in a different way. The metal and Americana references have been pared back, and the harsh vocals substituted for gentler singing. It makes greater use of electronic textures, and is partly inspired by dub artists like King Tubby. The album is profoundly eerie, falling squarely in the tradition of cult conceptualists like Current 93, Coil, and Nurse With Wound.
Merch for this release:
Vinyl LP, Compact Disc (CD), T-Shirt/Apparel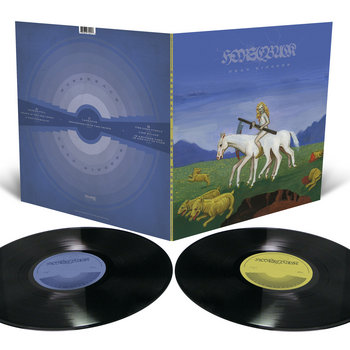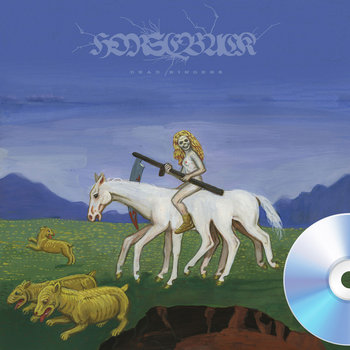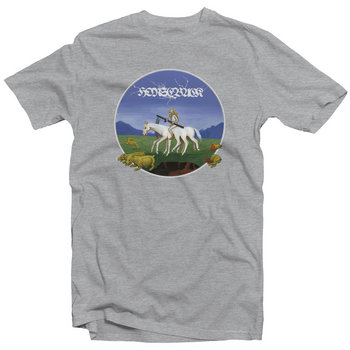 "Dead Ringers is heavy and dark in its own way," explains Pip Soret, European Label Manager for Relapse, who are releasing the album. "It's a quintessential Relapse release, given our history of putting out experimental music. We're all big music fans here who obviously don't only listen to one particular genre, and I think this is also true of our core audience, who I fully expect to embrace Dead Ringers."
Merch for this release:
Vinyl LP, Compact Disc (CD), T-Shirt/Apparel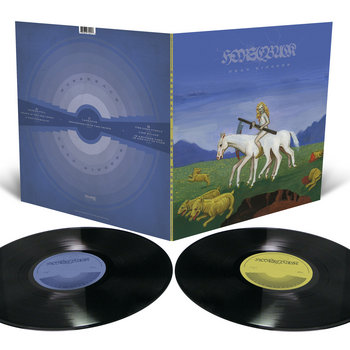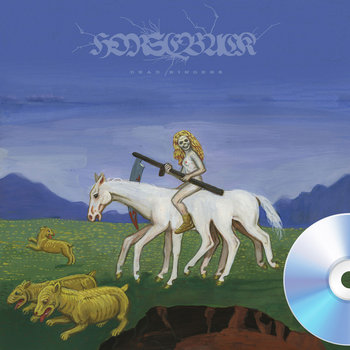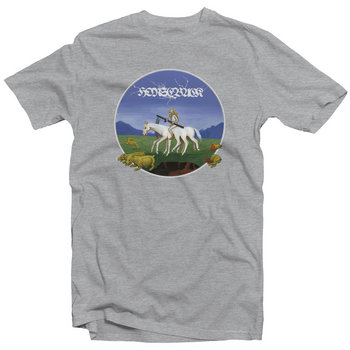 While he accepts that there will always be those who don't understand his music, Miller has found Relapse's audience to be very accommodating. Fans of bleak and apocalyptic music are bound to appreciate Dead Ringers' overriding lyrical concept, which is about, "frightened human animals chopping up and fracturing the whole of our experience and constantly losing the plot." As with previous Horseback releases, Dead Ringers is influenced by "a close-knit family of abstract ideas," including "Jungian analysis, archetypal metaphor in comparative mythology, ignorance—or misrepresentation—of the process of biological evolution, and studies within the Western esoteric tradition, like Hermeticism." Miller says the album was also influenced by, "Austin Osman Spare's very personal approach to trance and symbolist representation," as well as Donna Haraway's 1985 Cyborg Manifesto, and Appalachian ghost stories.
"Horseback is a vehicle rather than a character," says Miller. "It's a mask that grants me access to particularly dark places in the psyche, without damaging myself so completely that I wouldn't be able to have a family or a life outside my own head. That's something I need for my creative urge to be fulfilled." It's a technique that, for connoisseurs of experimental music, has struck a chord. That chord may sound different every time, but there's no question about who it is that's playing it.
—JR Moores