FEATURES
The Uplifting Music of Oakland's Hijrah
By Blake Gillespie · May 19, 2023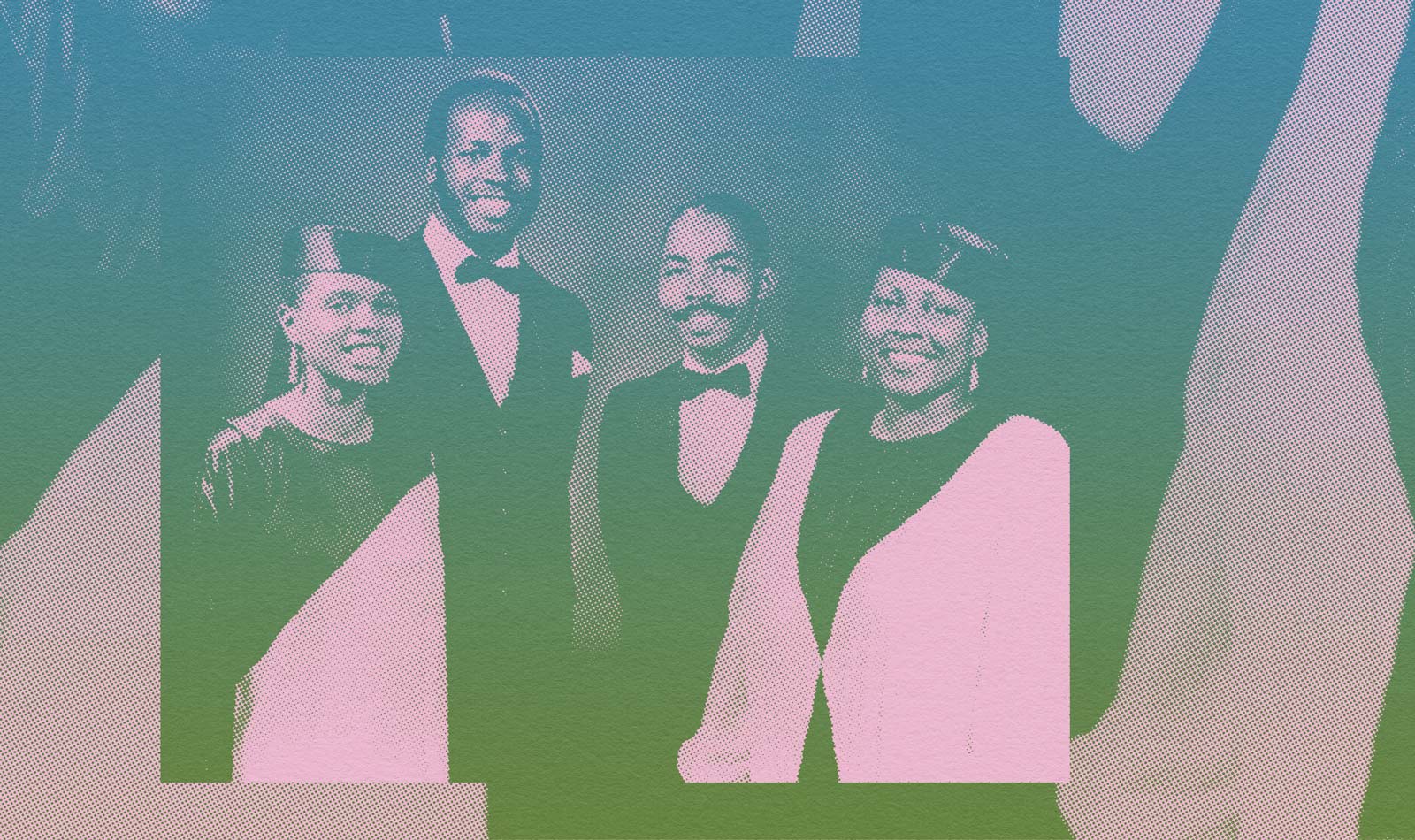 In the late 1970s, Warith Deen Mohammed was implementing radical changes to the Nation of Islam (NOI) to guide his followers towards a more inclusive and spiritual path as Muslims in America. His father, NOI leader Elijah Muhammad, had died, and he was now the Chief Minister of the organization. Among his reformations to the NOI was embracing music as a messenger that might grow their membership. Rudi Mwongozi, a jazz musician, was tasked as musical director of an Oakland-based choir group that Mohammed had encouraged to record an album. The group was called Hijrah.
"Elijah Muhammad frowned upon it," Mwongozi says of the NOI's previous leader. "But his son said, 'Hey, use the music to promote this life that we're living.'"
Hijrah was the brainchild of Daa'iyah Taha, a Muslim woman, a follower of Mohammed, and a nanny to his children. Her proximity to Mohammed informed her songwriting and leadership of the band, which first started in Chicago as a group called Inviters To Truth. Even though the NOI was traditionally a patriarchal organization, Taha was remembered by her husband, Abdul Wahid Taha, as a sincere and driven person, unquestionably the leader of the group, who was five feet tall and insisted on "five feet and a quarter-inch." When he asked to join the group after seeing them perform at the masjid in Oakland, she tested his intentions, informing him her choir was serious work.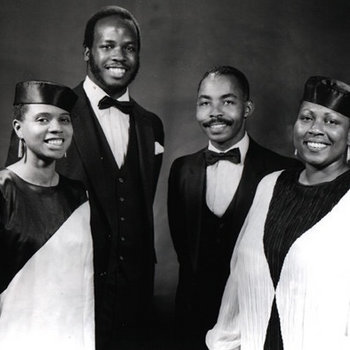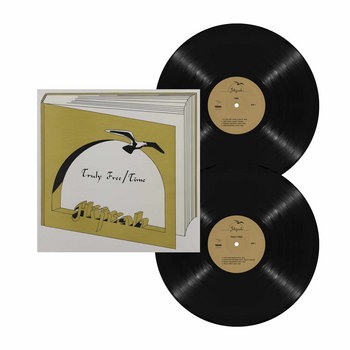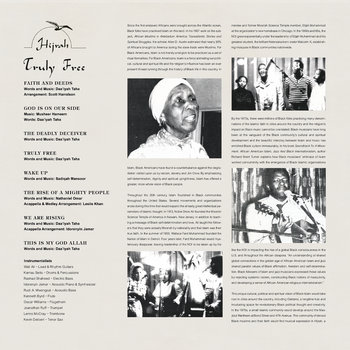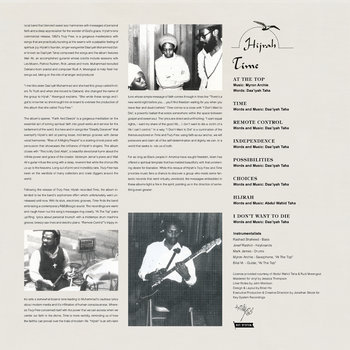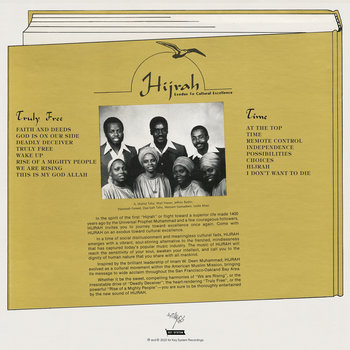 .
00:10 / 00:58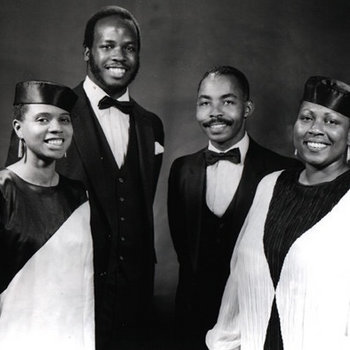 Merch for this release:
2 x Vinyl LP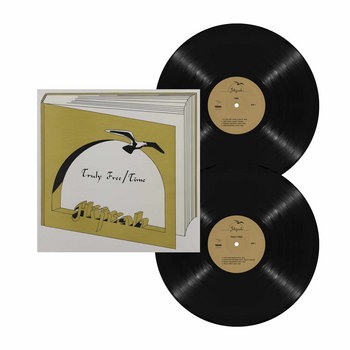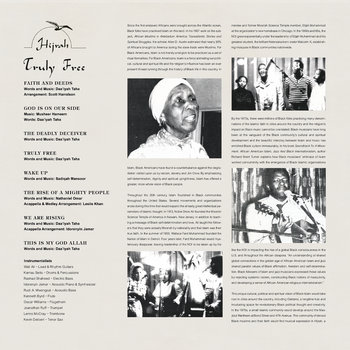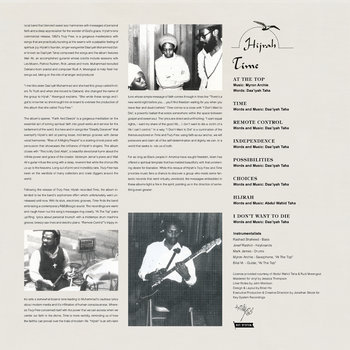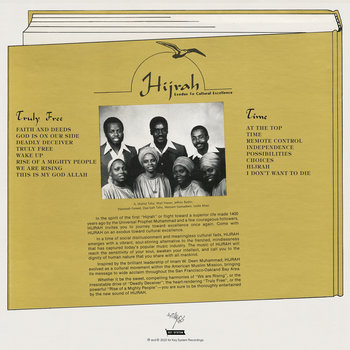 "Her mind was really open to this new language and environment," Abdul says. "[Mohammed] really brought this whole different understanding and a different language. That was the basis for her from a lyrical standpoint."
Lyrically, Hijrah was devoted to restoring Black dignity, self-empowerment, and altruistically proposing that Black people rise up and reclaim their inherent grace. With Mwongozi's arrangements and connections in the jazz community, the music elevated beyond traditional spirituals—a feature that has made this private press a coveted treasure among record collectors who might find the group's debut Truly Free listed as high as $300.
Truly Free soars with spiritual reverence while having enough swing and innovation from its session players and the virtuosity of guitarist Wali Ali, who'd previously recorded with The Temptations, Rick James, and Patrice Rushen, to become something more. Where "Faith and Deeds" presented direct messages of service that kept with NOI traditions, "Deadly Deceiver" adheres to Mohammed's reformation that the devil can take many forms. Taha is out front on a funky, mid-tempo groove offering a rundown of the many forms of deception that target the human mind, another new idea based on Mohammed's esoteric "Divine/Mind Body-Christ" concept. On "Faith and Deeds," Wali Ali is transcendent in his lead work and soloing, which was a memorable experience for Abdul who witnessed Ali ignore the sheet music and improvise the sessions.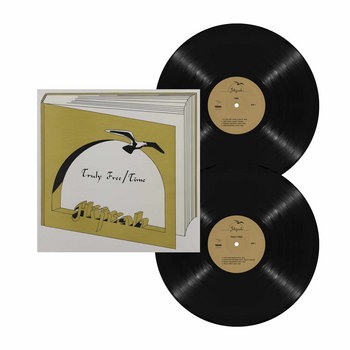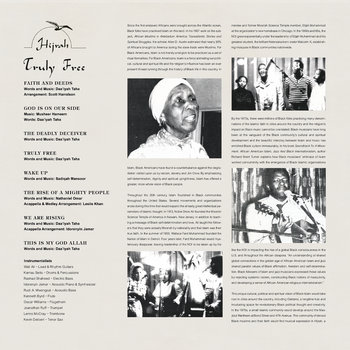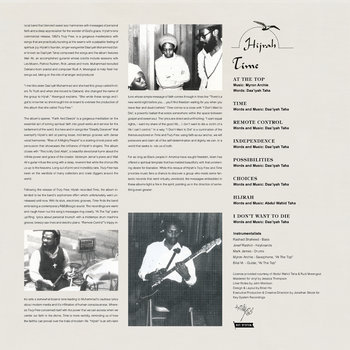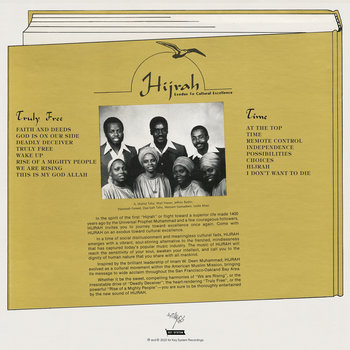 .
00:10 / 00:58
Merch for this release:
2 x Vinyl LP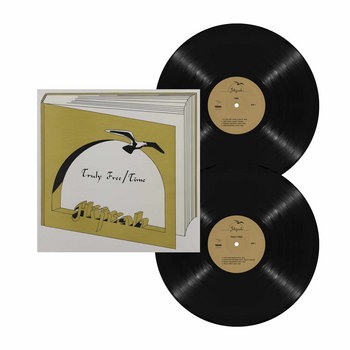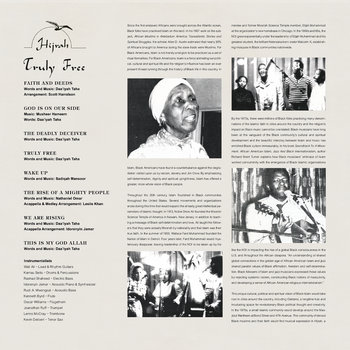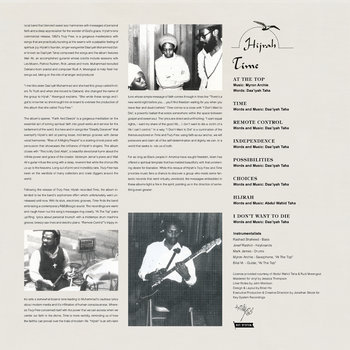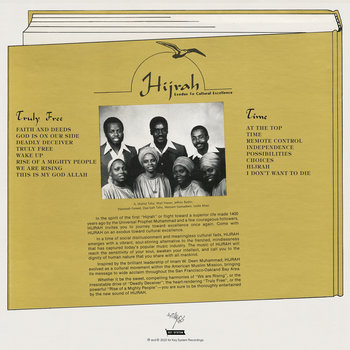 "This guy," Abdul says. "He's just came in and just did his thing and he took it to such another level."
Hijrah hoped Truly Free would make a national impact in Mohammed's American Society of Muslims—the name he gave his flock after renaming the Nation of Islam in 1976, though in 1981 Louis Farrakhan would restore the NOI under his direction—but orders for the vinyl barely broke even. For their second record, Time, a rotation of arrangers wanted to commercialize Hijrah's sound with funk influences and en vogue synthesizers to varying effects. Wahid Taha said the song "At The Top" was the closest they got to being inspirational rather than preachy. The post-disco sound eschewed religion for a general sense of seeking excellence.
"If we were going to continue on, it would have been that kind of sound," he says. "Unfortunately, that was around the time she [Daa'iyah] first discovered she had cancer." Taha's ovarian cancer required surgery and left her in a weakened state that prevented the group from performing or touring. Her cancer was in remission for over a decade before eventually claiming her life. The masjid where Hijrah formed and performed still remains in East Oakland, at a smaller scale than the entire block that Mohammed purchased in the 1970s, but is still called Masjidul Waritheen.
It wasn't until the early '00s that Abdul would come to know the group's impact. He converted the tape recordings to CDs, placed an ad in the Muslim Journal, and started a webpage for Hijrah and the comments came flooding in. Muslims from around the country shared stories of listening to the record; adults who were children of the community in the 1980s were telling him they grew up on Hijrah. "That's when it really dawned on me how critical it was in the lives of people," he says.