FEATURES
"I Hustle From Sunup to Sundown and Even Then I Need a Night Light": Hezekiah's Remarkable Comeback
By John Morrison · February 17, 2017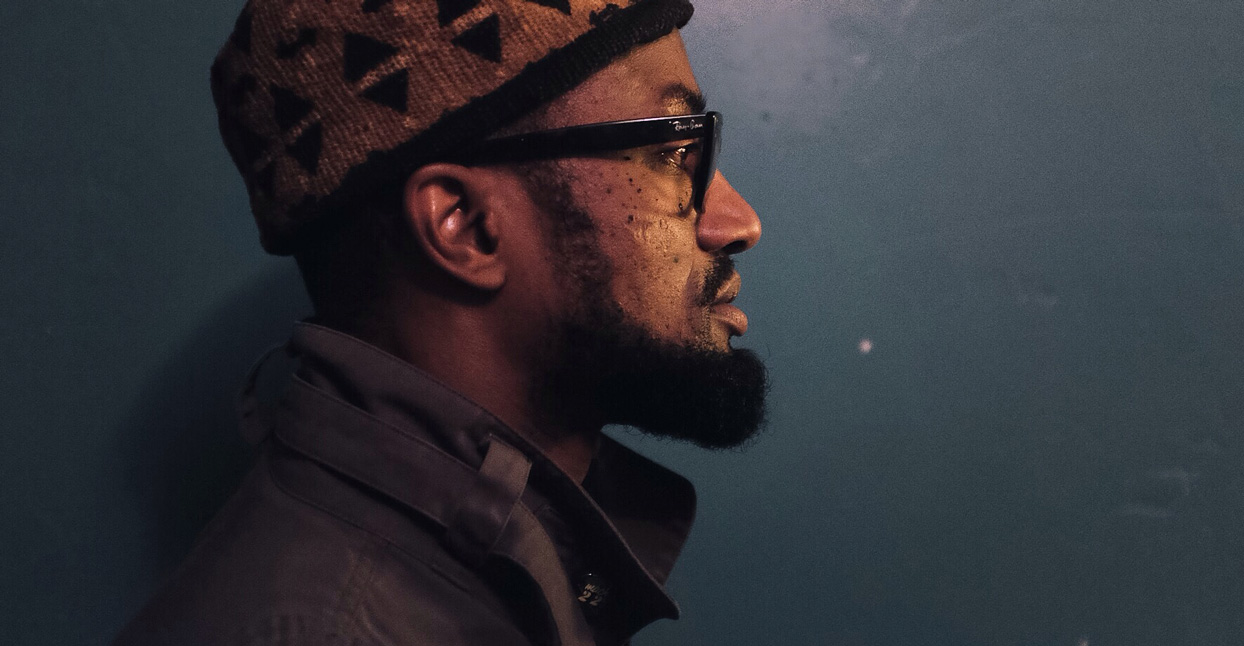 2016 was a tough year for the U.S. as a whole, marked by political unrest and the loss of many beloved public figures; for Philadelphia-based rapper, producer, and singer Hezekiah, it was just as eventful on a smaller scale, replete with professional triumphs and personal tragedy. His funky rock outfit, Johnny Popcorn, dropped their catchy, hard-hitting, anthemic opus Totem Pole—and Hezekiah was struck with a sudden brain aneurysm that hospitalized him and (very briefly) limited his musical output.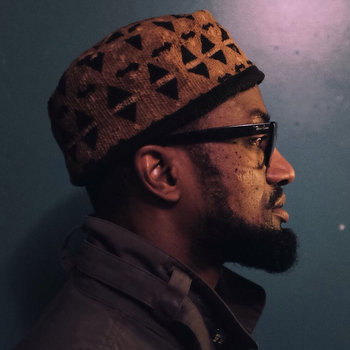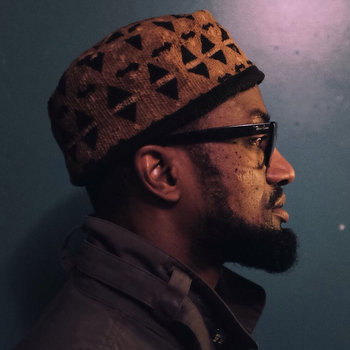 For the past 20+ years, Hezekiah has been working to refine his own brand of soulful, progressive hip-hop. In addition to his solo work and Johnny Popcorn, Hezekiah is a co-founder of Beat Society, a legendary live beat event that was one of the first of its kind. In the early part of the 2000's, Beat Society played host to then-up-and-coming producers such as Kanye West and Illmind, with a young Diplo serving as the in-house DJ.
Currently recovering from the aneurysm, Hezekiah is gearing up for the release of his newest, star-studded solo EP, GODS. We sat down with him to talk about his career and get insight into what his future holds.
Could you tell us a bit about your early career in hip-hop? How did you get started?
I've been a producer since [I was] 12 years old, alongside my uncle Arnold and cousin Jamar. But as far as my career goes, I would have to say I started at 17 in Newcastle, Delaware, selling $50-$100 beats to friends. And meeting and being inspired by The Roots when I traveled back and forth from Delaware to Philly—it was only a 40-minute car ride. That's what I consider the beginning of Hezekiah.
And you recently released the Hez 19720 EP. Were the songs from that EP recorded around the time you were in living in Newcastle?
Yes, it was exactly around the same time—1993-1996. Me and my friends Steve and Ray released a single on vinyl back then. In the past four years it's become a rare classic, because a popular European DJ [Gilles Peterson] played it and said it was one of his favorite rare records. From there my Twitter was blowing up with people asking 'Who is Hezekiah?' and 'Do you have any copies of The Zip 12-inch?' I sold six or seven pieces for $100 each. Later I got a message from a label called Heavy Jewels, asking if I had a full body of work, including The Zip. Luckily my Mom and Pops never throw their children's crap away. My old DATs [ADAT tapes] were still in the Newcastle basement. [Heavy Jewels] pressed a limited 300 copies of Hez 19720. I think [the title is] cool, because it's the town's zip code, and Delaware never gets any love. Plus it was cool to hand the vinyl to my high school friends who were on the EP and never had their music pressed on wax. Awesome!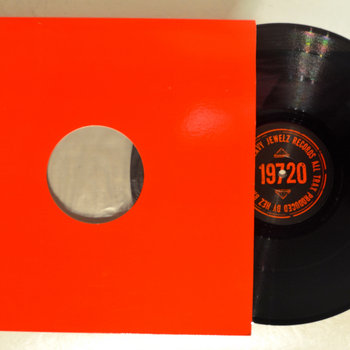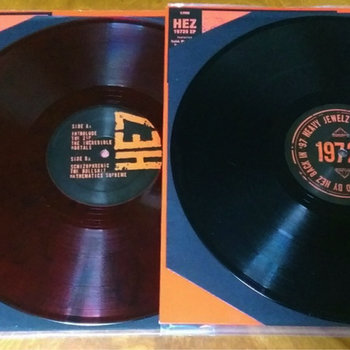 .
00:10 / 00:58
Merch for this release:
Vinyl LP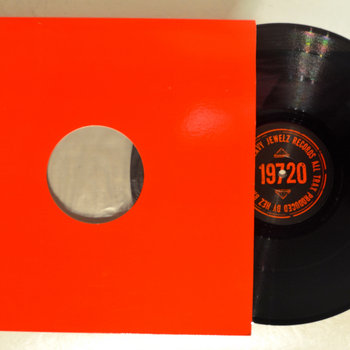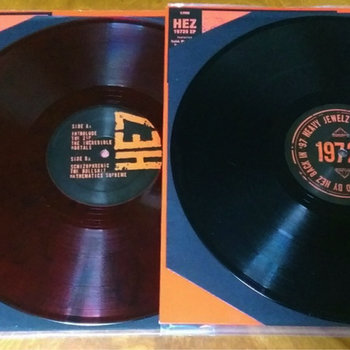 Nice! And you were involved in Philly's music scene around that time as well?
Oh boy, this is where it gets really real. So, in Delaware, I was a construction worker, so I would leave work dirty and drive straight to The Roots' studio in Philly. [I'd] wash up in the bathroom and do odd jobs. A few years later I moved to Philly and worked my way up the ranks. It was painful, [but it got to the point where] I was around other talented people and was producing with Scott Storch, Ben Kenney—now of Incubus—and other cool people. But there were a lot of people who felt like I was jumping the line. I once got jumped at a Roots event by five dudes. A few years later one of the dudes revealed himself and offered an apology. I would like to say I shook his hand out of respect but i would be lying. Ohh, the young rage. [laughs]

It's always interesting to talk to folks who were involved in Philly's music scene in that late 90s/early 2000s era, because there was so much talent and creativity packed into a city that is still really underrated.
I love that era of Philly. Man, there were four jam sessions a week. I'm not talking open mics, I'm talking real jam sessions. No cover songs allowed.
Around that time, you also helped create the now-legendary Beat Society, one of the earliest (if not the first) live beat event in the country. Could you speak a bit about how Beat Society came to be?
That story is pure magic. We had no idea people would gravitate to the idea of producers on stage. I always thought it sucked that dancers, rappers, [and] singers could perform but the people who make the music were stuck in the studio. So—me, along with my friends Sao, Stef, Jim [of Soul Spazm] and Sal came up with a format. I consulted with The Roots' manager Rich Nichols (RIP), and he suggest we did it the same way he did the Black Lily [the legendary Roots-led Philly/NYC jam session] event. He broke down everything to me, club/artist booking and all. Our first show was a super success. By the next month we had a line down the street waiting to get in. I remember Common, Dilla & Taz were in line. Once we started doing New York there was no turning back: everyone from Kanye West, Just Blaze, Ninth Wonder, Pete Rock, Nottz, Don Cannon and a unknown Illmind [performed], and our DJ was Diplo. I'm proud that I can say I contributed something to hip-hop.
Definitely, and now you're bringing the Beat Society back?
Yes, the first one is this weekend in Philly at Johnny Brenda's. We plan on bringing it back as a monthly event.
Could you talk a bit about your latest project, the GODS EP, and how that came about?
I'm a workaholic. I hustle from sun-up to sundown and even then I use a night light. It's a gift and a curse. For example, in 2016, I suffered a brain aneurysm due to stress. I'm still recovering today. But the upside is having five unreleased projects already finished. The GODS EP is one of them. I had a bunch of unreleased songs with Peedi Crakk, Freeway, Bilal, Blu, T3 of Slum Village, STS, newcomers like Queen Jo and The Bul Bey.
But the [song on GODS] I'm most proud of is people finally getting to hear this Ishe & Hezekiah project song we never released called "Rich Man." Me and Ishe haven't worked together in years. I called many artists and asked [if I] could use their song for this project. I was so happy Ishe said yes and felt the same as I did. Some artists like Murs, Raheem Devaughn, and Chino XL wanted to save their jams for their upcoming albums. I was like, 'Okay, I have six strong joints for GODS, This is perfect.' It was also cool that I recorded a lot of [what went on] behind the scenes with my iPhone. I have some good web content coming for the GODS EP.
Damn, that's amazing. How have you been feeling, recovery-wise?
I have my ups and down. I don't have the brain skips as often. There was a time when an hour would disappear from my memory. I was like 'Damn, this would be the perfect time to have a girlfriend [laughs]'—just kidding. But I'm doing much better. I never smoked marijuana until the injury. But man, it eased the pain and helped me sleep. Thank god for weed and [my] veggie diet. The doctor said my diet was a big part of the fast recovery. I'm still 85% but i feel great.
Wonderful. Do you have any final thoughts? What's next for Hezekiah?
All I really have to say is—thank you, Bandcamp, because sometime I feel overlooked. And I'm still pushing and touring with my band Johnny Popcorn's Totem Pole album. Also, look out for the Mai Spaan EP, produced by me.
—John Morrison