FEATURES
Everything is Sound: The Storied Career of Hermeto Pascoal
By Philip Freeman · March 11, 2022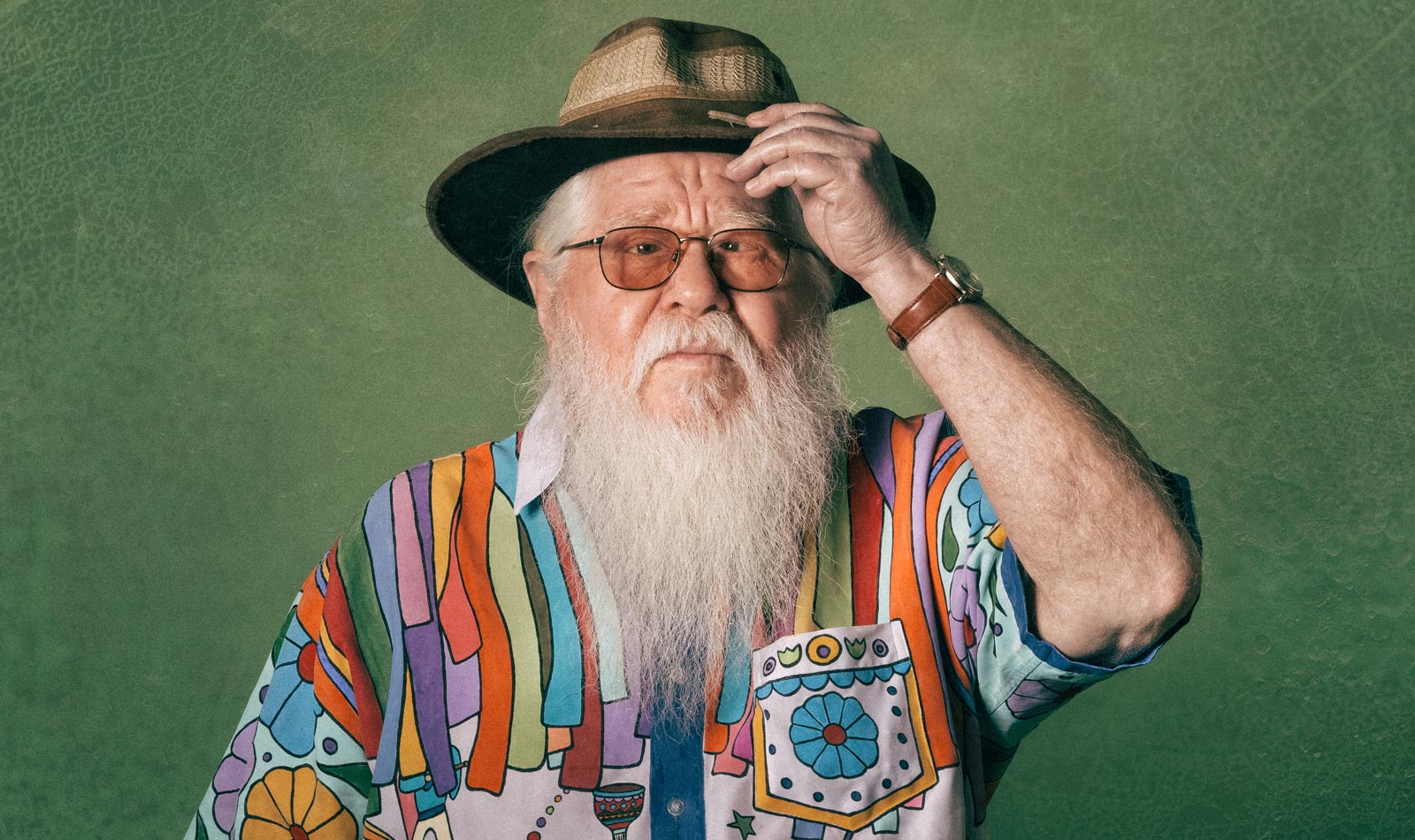 A burly albino man with white hair falling to the middle of his back and a beard to match, Hermeto Pascoal is one of the most instantly recognizable musicians in the world. He was born in 1936 in Lagoa da Canoa, a small town in northeastern Brazil, and began playing his father's accordion as a child. In the mid-'60s, having moved to piano, he formed the short-lived Sambrasa Trio with drummer Airto Moreira and bassist Humberto Clayber. Then he joined another of Moreira's groups, Trio Novo. The album they recorded as Quarteto Novo brought the traditional music known as baião into the modern era and won awards in Brazil, launching both Pascoal's and Moreira's careers in the process.
Since going solo in the early 1970s, Pascoal has been on a lifelong musical journey that has taken him down many paths. His work is rooted in traditional Brazilian music, and even the sounds of nature, but is extremely progressive and often built around complex orchestrations, winding melodies, state-of-the-art studio production, and no-holds-barred improvisation.
Merch for this release:
2 x Vinyl LP, Compact Disc (CD), T-Shirt/Shirt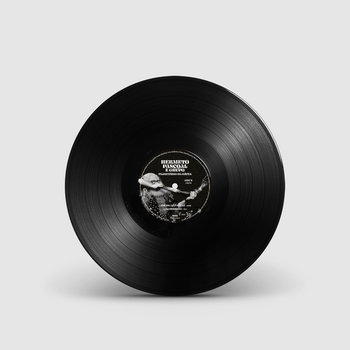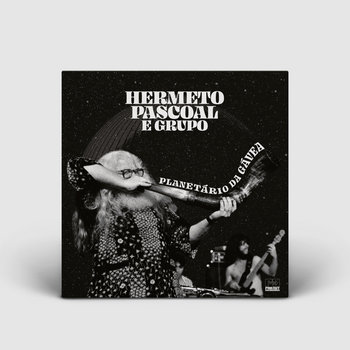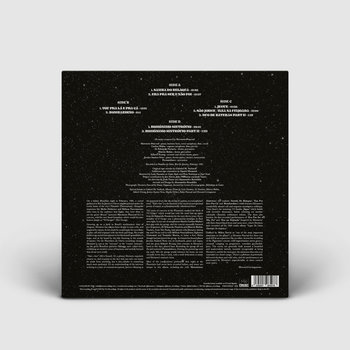 "Hermeto had always been portrayed in the [Brazilian] media as some kind of a sorcerer," says his longtime keyboardist Jovino Santos Neto, who also translates for Pascoal during interviews in English. "So a lot of people came for that kind of exotic figure. But once they sat there and started to hear the music…"
Pascoal's latest release is an archival live recording, Planetário Da Gávea, documenting a February 1981 performance in Rio. In addition to the leader on piano, baritone horn, tenor saxophone, and flute, the group featured Neto on multiple keyboards, Itiberê Zwarg on bass, Pernambuco on percussion, Zé Eduardo Nazario on drums, and two then-new members of what Pascoal simply called Grupo: Carlos Malta on soprano saxophone, flute, and piccolo, and Marcio Bahia on drums. "A lot of people when they hear our concerts, especially one like that, they think the whole thing was improvised—that it just happened in the moment," Pascoal says.
In fact, the tunes were carefully composed while leaving room for extended improvisation. Pascoal says his goal was, and always is, "to write and arrange in such a fluid way that sometimes it's almost impossible for the listeners, even musician listeners or critic listeners, to actually know what part was composed and what part was improvised." Malta was, in effect, being tried out onstage. Pascoal says, "I had an opportunity to gauge his musicality, to gauge his musical chops as a horn player and flutist, and then to engage that with the band and to find the right way to showcase that technique and his musicality but within a larger context of the group."
Merch for this release:
2 x Vinyl LP, Compact Disc (CD), T-Shirt/Shirt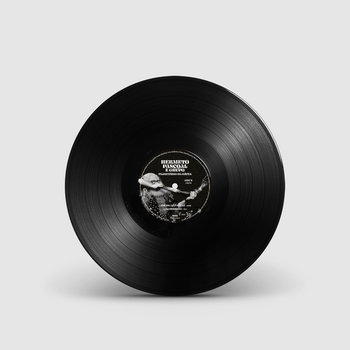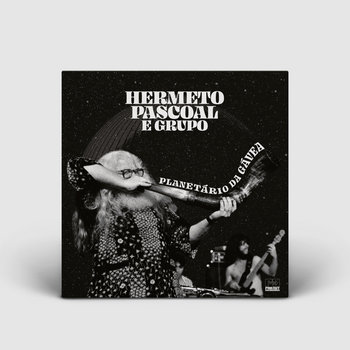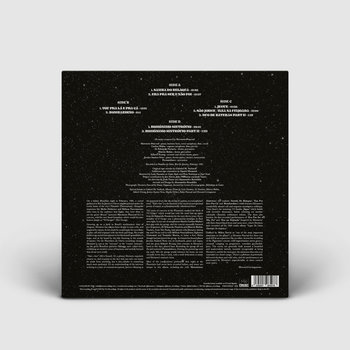 Pascoal has recently regained the rights to many of his past releases, which are being remastered and reissued digitally via his management company Scubidu. Among these are his solo debut, 1971's Hermeto. Coming in the wake of his collaboration with Miles Davis on Live-Evil, this was a lushly orchestrated big band album recorded with an ensemble of New York studio pros. Fortunately, Airto Moreira and his wife Flora Purim were present for the session, as was bassist Ron Carter, with whom Pascoal had worked in the past. Carter and Art Koenig, the latter originally hired as a copyist, were key to the process because Pascoal's writing methods were highly unorthodox. Due to poor vision, he used oversized score paper and did not follow standard methods of organization—horns here, strings there. "[Carter] was able to make it in such a way that the musicians who were used to reading everything could read everything," Pascoal recalls. "And Art also conducted most of the sessions. Because he could see the score."
Neto says, "When they started to play, it was a completely different sound than what the jazz orchestra canon had to that point. It was a really innovative and very different record, and it remains different to this day. I've studied those arrangements very deeply; I break them down and isolate just the trumpets, just the trombones, and it's a really incredible work of art."
In 1982, Pascoal released Hermeto Pascoal E Grupo, which featured a version of the band heard on Planetário Da Gávea, and guitarist Heraldo do Monte (of Quarteto Novo) as a guest. Pascoal plays a dozen different instruments, from whistle to flute, and the music has an eerie, folk-magic feel; dogs bark through "Magimani Sagei," and the melodies on tunes like "Série de Arco" and "Cores" frequently have an almost circus-like quality, though the arrangements lean in the direction of complex art-funk. Pascoal compares it to a car trip: "The analogy is like when you're driving somewhere on a road, very rarely the road is as straight as an arrow, absolutely straight. The road has curves and sometimes when you're driving, you feel like getting off the road and going to a shortcut through the woods." That's how he sees his music—the journey, the vehicle, and the destination are all of equal importance. "It's not a boring road that stays in one direction. The road meanders; it goes up the hill and down the hill and curves and goes right and left. That's how we feel about this music being created and made."
Merch for this release:
2 x Vinyl LP, Compact Disc (CD), T-Shirt/Shirt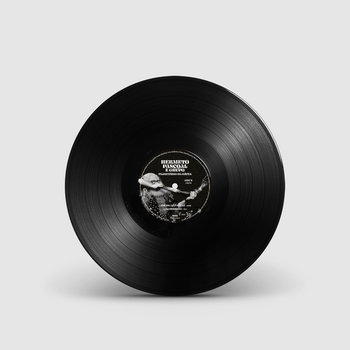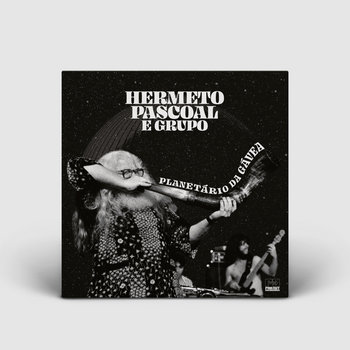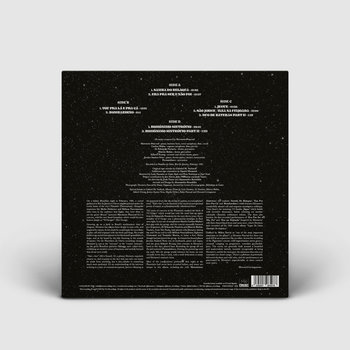 Pascoal's Lagoa Da Canoa – Município De Arapiraca was recorded during the summer of 1984 and released later that year. In addition to more of the proggy-yet-childlike melodies and long jazz fusion solos (he's playing soprano sax on the cover), the album features a cacophony of voices, including recordings of football announcers. Pascoal enjoys using voices as sources of found melody; it's part of his overall compositional philosophy, which he describes as "Tudo e som" ("everything is sound"). "There's no theory involved except when you have to actually write down a chart, a score with the notes," he explains, through Neto. "But otherwise, it all lives in this universe of pure sound."
In keeping with its title, Lagoa Da Canoa feels like a love letter to the region of Brazil where Pascoal grew up, and he admits that his early life is always present in his mind. "I don't really see time in that linear way like 'Oh, that was a long time ago—I still can close my eyes and go back to being a child in Lagoa da Canoa," he says.
The other albums being reissued by Scubidu include 1986's Brasil Universo, 1987's Só Não Toca Quem Não Quer, and the 1988 solo piano release Por Diferentes Caminhos. Each is unique but clearly bears the stamp of its creator—most evidently in the element of surprise. "I am 100 percent intuitive," Pascoal says. "So whenever the intuition hits me, whenever the idea hits me, I do whatever that is in the moment. I know nothing; I feel everything. I'm very careful to not premeditate, to not plan things in advance, so I let my ideas surprise me as much as they sometimes surprise the listener."