FEATURES
Helado Negro's "Private Energy" is the Perfect Sum of the Singer's Parts
By Michael White · November 01, 2016
Subtlety is a difficult quality on which to build a pop music career. Amid the breakneck pace of modern life and its unlimited choice of pleasures—aural and otherwise —the artist whose specialty is the slow burn, the minor detail, the grace note, will need a little perseverance and a lot of luck if they hope to attract an attentive, sizeable audience.
After years of hardscrabble musical work in relative obscurity, Helado Negro, the recording alias of Roberto Carlos Lange, is poised to receive broader critical and commercial success. Private Energy, his fifth full-length album (and second this year), is a beautiful, meticulous work whose many influences coalesce into an incomparable whole.
Born to first-generation Ecuadorian-American parents and raised in South Florida, Lange was musically omnivorous from an early age, and Private Energy bears evidence of that. The samples and electronic beats of the hip-hop and dance music that were inescapable in his youth find common ground with the melodies and rhythms of MPB (Música Popular Brasileira) and Tropicalia pioneers Caetano Veloso and Tim Maia. There are also traces of the streamlined neo-easy-listening that developed around the axis of Chicago musician-producer John McEntire (Tortoise, The Sea and Cake, Stereolab, The High Llamas) as well as nods toward the skewed folk music of Lange's friends and collaborators, Devendra Banhart and Sufjan Stevens.
We spoke with Lange while he was en route to Seattle at the beginning of his current tour. Despite a lingering cold, he was both generous and engaged.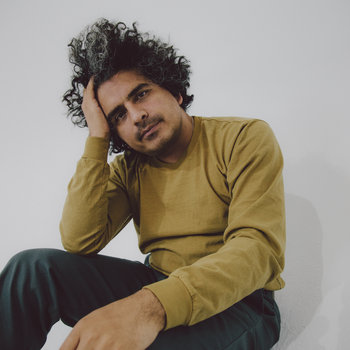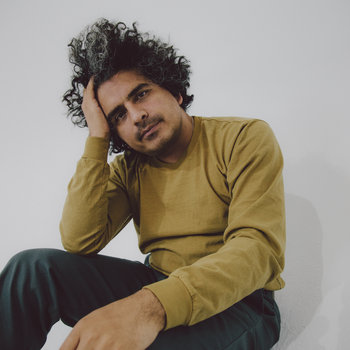 Private Energy seems to have attracted more attention in the week since it came out than anything you've done before. Do you feel an unprecedented sense of momentum around it?
Possibly. I think it's the sum of the parts, more than anything. I may have a weird perspective on the music I make. I'm constantly exploring the things that I know, and am trying to reinvent them for myself. Whatever side effect that has, it ends up being interesting. For this record, the things that came out were more of a singer-songwriter-type focus, whereas in the past I think that a lot of my music and a lot of the things I've been interested in have been groove-based. And I still circle that in this record a lot, but I think because the lyrics have become way more specific and literal in certain senses, and because thematically I touch on things that we're all thinking about right now, I think it becomes relevant to the [current] time. That might be a really confusing answer, but I guess what I'm trying to say is I've always been making this music, and sometimes being specific ends up making it come across like it's something new.
I know that some of the writing was set off by the divisive events that have been going on in the U.S., especially around race. The 2014 police shooting of 18-year-old Michael Brown was a particular flashpoint. Now that the album is finally being released, the number of similar incidents, and the tension they've wrought, have multiplied exponentially. Do you feel like the album's timing is especially useful in that regard, because it might act as a balm for people who are emotionally exhausted by what's going on around them?
I like that a lot; I should call my next record Dropping the Balm. It might be the worst record I ever make, but it could be a good title.
The timing—for me, it's important. I've said in the past that I'm just trying to make things that I can grow old with, and things that I know make the most sense for where I'm at in that moment. As I'm touring, I realize that "success" is really weird to explain. But in terms of what I'm happy with, and the things that have been really pleasing me—you gain a certain type of platform, whether you're standing on high heels or you're up on a skyscraper and able to reach tons of people, being able to contribute to society. And I realize that sounds very altruistic, but I feel the need to do that, to do something.
You finished the album, performed it numerous times on tour, often as opening act for Sufjan Stevens, and then recorded it again. Quite a lot of artists would worry that they would be second-guessing themselves into a corner, and would either never finish or never be satisfied. What helped you overcome that?
I'm pretty good at making decisions. I'm not really good with regrets. [laughs] And that's always been a part of my music: the process itself. When I'm making music it's like… I don't spend hours developing an idea or a sound for a song. If it doesn't suit it, it doesn't suit it, and I get rid of it. I feel like with my computers and hard drives, I've been able to create these audio compost piles, and over time I revisit them and stir them and they generate all these new things for me. That's the same way I looked at this album, in the sense that I would just do what I wanted to do, and thought of it as a well that I could just keep getting ideas from and seeing where they could go without having to feel like "This is it!"
Your previous albums are sung almost entirely in Spanish, whereas with Private Energy, at least a third of it is English. What sort of criteria did you use to decide which language to use and when?
The song itself tells me what I want to do with it. The lyrics are born either in the songwriting process—doing a lot of phonetic, melodic phrasing and shaping the song through singing a melody or a harmony out loud and then I hear a word through it—or I hear some kind of phonetic chunk and it ends up sounding like a word in English or Spanish, and then I draw from A to B at that point. And then it creates a scene through that. So a lot of times I have tons of really random notes on my phone, and I'll just scroll through and start singing all this random stuff. Like, y'know, 'Dropping the balm.'
One of the musicians I've interviewed most often is Sean O'Hagan of the High Llamas.
Oh, he's a huge influence.
He and I often come back to the subject of how his music has a lot of subtle detail and is made with a great deal of intent and agonizing perfectionism, but he recognizes that his music, for many people, is utilitarian: it's pretty music for them to put on in the background and not necessarily pay very much attention to, but they get pleasure from it. I can imagine your music fulfilling a similar purpose for some people, because it is unabashedly pretty music. Does that possibility sit well with you?
It does. 'Utilitarian'— I've gotten that a lot in the past, where people are like, 'I love working to your music,' or whatever. I think that's fine. When you put it out there, everyone's interpretation ends up being what it is for them. You can't guide that unless you have these explicit conceptual and thematic parameters for what your music is. [O'Hagan] really is a huge influence in [terms of] what you just said, too. I do the same thing: the amount of nuance and details that I get obsessed with, that are in my music—there's a lot going on. And I hear what he does and I admire that, and I emulate the process. I don't emulate the sound, but I emulate the obsession over trying to achieve some kind of ideal. Not perfection, but just the right thing.
—Michael White