FEATURES
Haya Zaatry's "Rahawan" Views History Through the Lens of Ancestry
By Christina Hazboun · July 15, 2022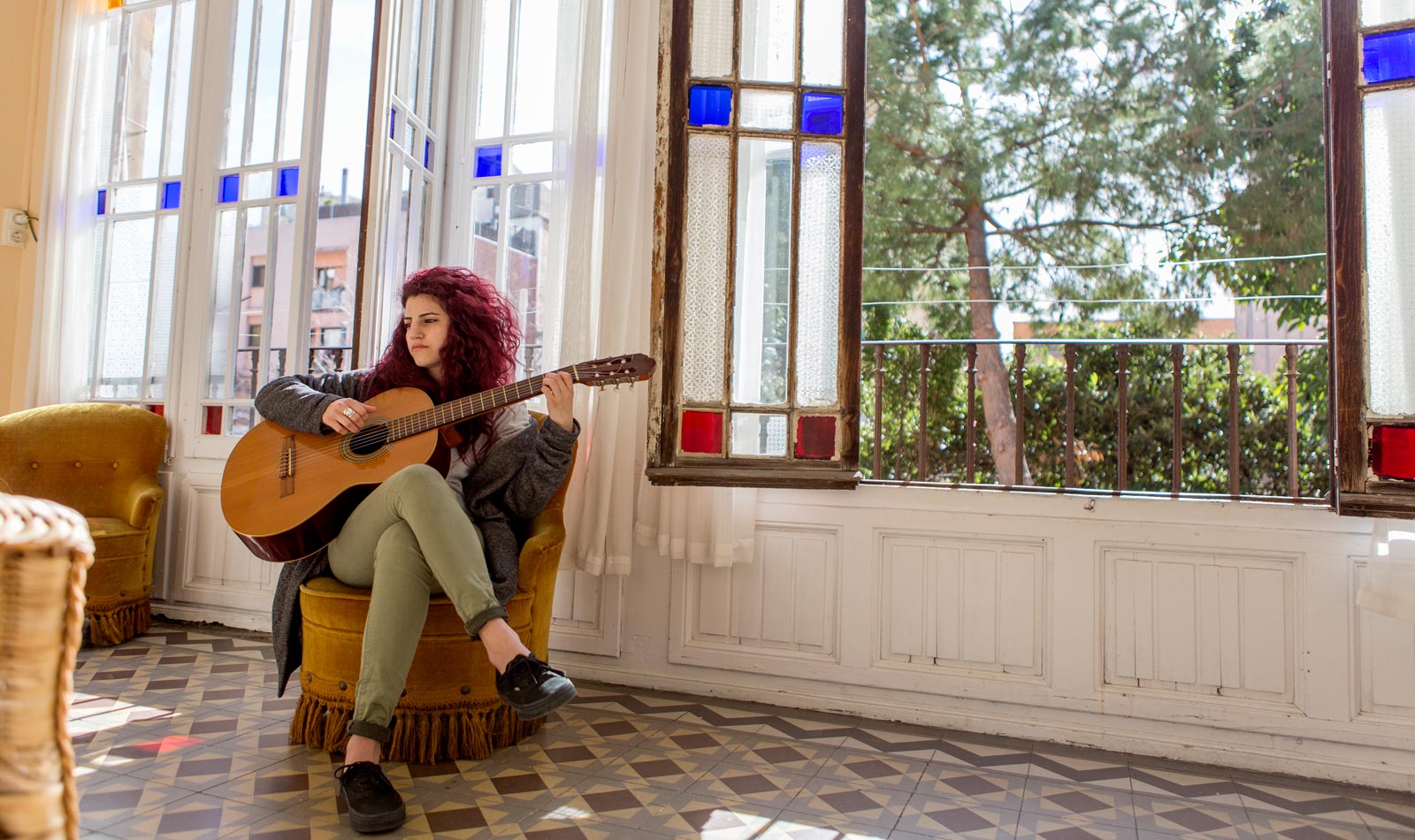 Rahawan, the title of the debut album from Palestinian singer, songwriter, and composer Haya Zaatry, is also the surname of her great-great-grandmother, who passed away in the 1970s. While going through the family archive, Zaatry found her grandmother Nazira Rahawan's passport which stated that Nazira was born in Damascus, and had the words "State of Palestine" printed on it. This interconnectedness of places within the Levant, and the freedom that her great-great-grandmother experienced, inspired Haya to learn more about the life and travels of her great-great-grandmother, and to express those discoveries through music.
Zaatry has been a vocal presence on the Palestinian cultural scene for some time now, co-founding a grassroots community project to empower underground musicians and appearing on singles like "Manakeer," where she tackles engendered social norms and modes of existence that fall outside the heteronormative currents of patriarchal societies. In a place where space is a contested concept, identity and the way it plays out through clothing, speech, music, and song becomes a marker of greater socio-historic characteristics.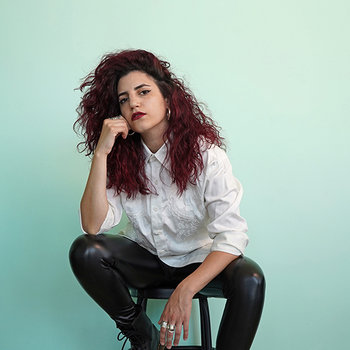 .
00:10 / 00:58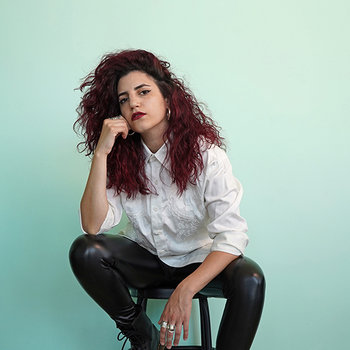 Zaatry grew up in the city of Nazareth, surrounded by omnipresent "hawakeers"—small gardens in the Arabic dialect of the Nazarenes—and the sound of her mother's singing. "My mother had a beautiful voice," Zaatry recalls. 'She would sing professionally in the '70s and '80s in Nazareth, and whenever our family would get together over meals, a tablah (goblet drum) or another instrument would appear from somewhere, and we would all start singing together".
After a few futile attempts to learn music at conservatories, Zaatry decided to pick up the guitar and teach herself how to play. At the time, there was a noticeable lack of Arabic-speaking female instrumentalists, so albums by Joni Mitchel and Souad Massi became crucial early influences. Rahawan—which Zaatry both composed and co-produced—is centered around four generations of women from Zaatry's family. The journey begins in Damascus, the birthplace of Zaatry's great-great-grandmother, who was the last member of the family to be able "to roam this land free." From there, the album's nine tracks form a musical cycle, beginning with the folk-inspired intro "Rahawan" and ending with "Lebnayat," where multiple layers of analog recordings give the track a crackling vintage effect. For the closing section, Haya summoned the voices of her mother and other Nazarene women who sang Haya's contemporary take on folk-structured songs. The contrast between the intro and outro is striking; where the former delivers a full-bodied electric guitar playing a melody that resembles desert blues, "Lebnayat" consists of nothing beyond the communal clapping of women and their resounding ululations—or zaghareet, which Palestinian and Arabic-speaking women use to express joy. On "Plumeria," Zaatry plays the melancholic piano and sorrowfully sings of the death of her grandmother Bassima, who passed away in the summer of 2020: "Everyone is waiting for her/ Coffee is on the fire/ She's coming and bringing with her the smell of Eid."
.
00:10 / 00:58
The mood is different on the cheerful "Winds of Jawlan," where a chorus that incorporates the malfouf rhythm, inspired by folk and popular Arabic music. "The repetitive and trance-y North African percussive elements, accompanied by trumpets, come from what I feel when I'm in the Jawlan [The Occupied Golan Heights]", says Haya. "This part of the country is home to the Druze, who believe in reincarnation and who share legends and fables of spirits reincarnated in animals. One story tells of a hyena who made a woman on the run hallucinate, thus saving her life. I wanted the music to induce that intoxicated and elevated feeling of daze."
Zaatry's social consciousness is never far from the surface. Both "Alouli" and "Tabula Rasa" address what women are allowed or not allowed to do, as well as the way that women's bodies and actions are perceived within patriarchal societies. The latter offers a list of taboos, while also alluding to the plundering which Palestinian society has suffered.
"Ishtar" draws on the Levantine myth of the ancient deity Ishtar, using it as a springboard to explore ideas of love and freedom. Ishtar "is not for you, Ishtar is not mine," Zaatry sings; she belongs to everyone and loves everyone as she pleases, with no preconceived gender boundaries. It's the freedom to choose how and whom to love that matters, and Zaatry captures that unbound spirit in her fiery guitar riffs.
The album also has a deep poetic sensuality that feels as if it's built on Audre Lorde's politics of care, as Haya builds on mutual conversations and thoughtful exchanges with the band members. Her lyricism and musicality view women and their roles within the songs through a feminist lens. On Rahawan, the stories of generations of women unfold in Zaatry's complex compositions, as she tells stories of land, earth, women, societies, and deities.