FEATURES
Hante. Makes Dark Music With a Thread of Light
By Bryan Reesman · June 15, 2021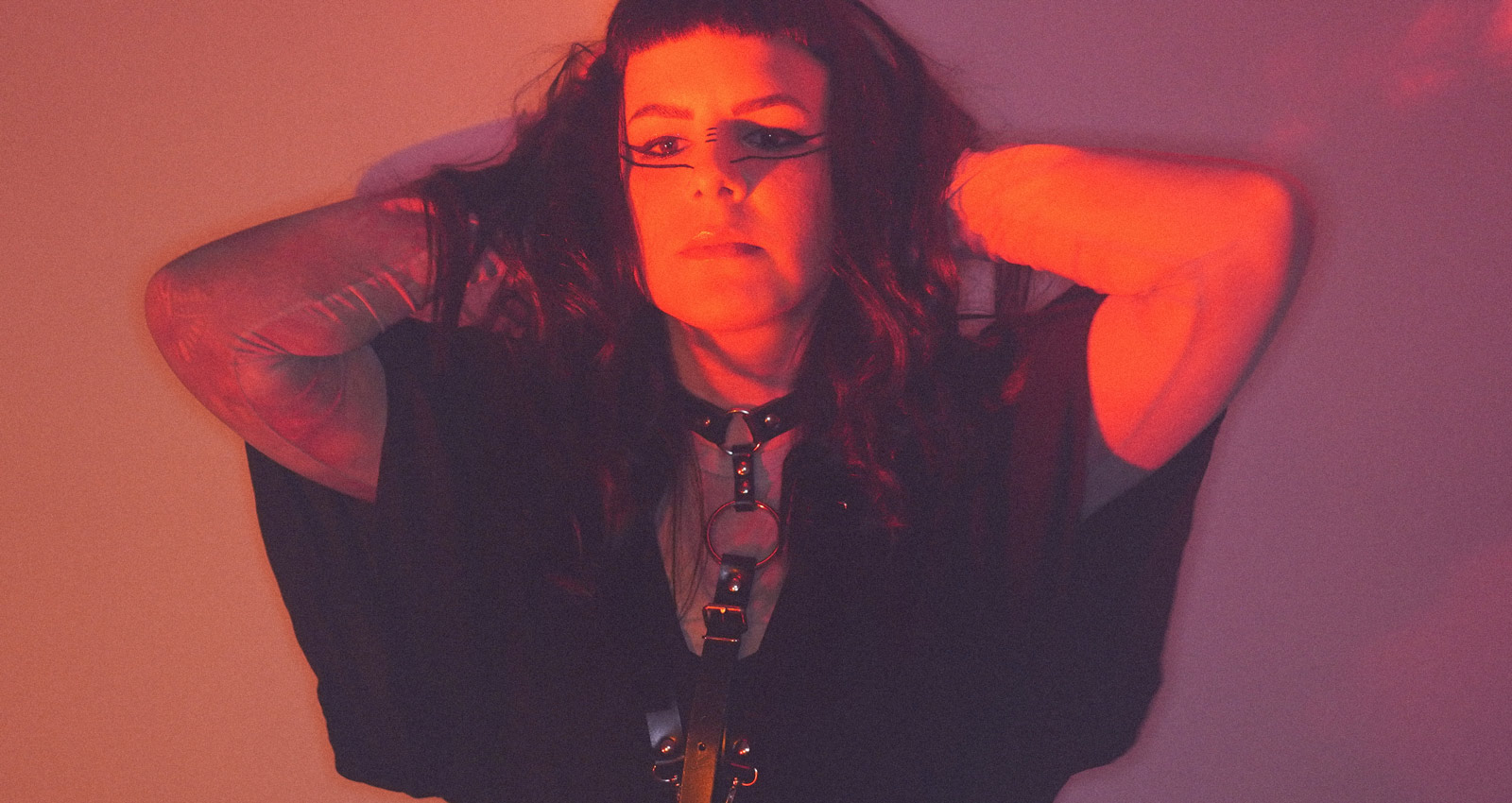 Hante., the musical alter ego of Hélène de Thoury, translates into English as "haunts." Add an accent mark atop the E and it would mean "haunted." But she embraces the active form of the word. "I prefer to be the one who haunts even if I'm haunted by lots of things," she says. It's an apt musical alias.
Since 2013, the Paris-based singer, musician, and composer has crafted moody, electro-infused darkwave that often invokes the '80s and '90s with a distinctly modern sound and flair. Goth and other dark music aficionados will certainly find plenty to embrace in her lush, somber sound. Many of her tracks work well as standalones—some groove, others brood—yet as a whole, there's a general sense of solitude and contemplation to her work.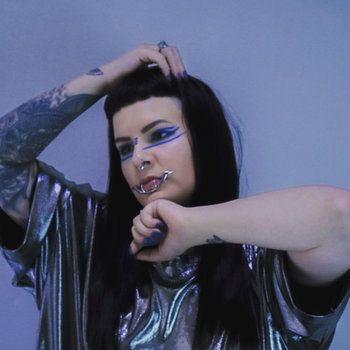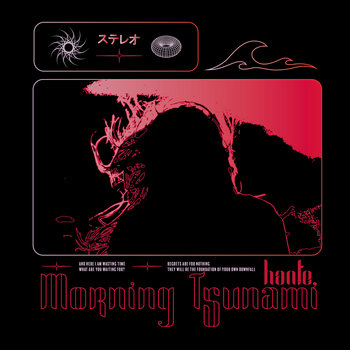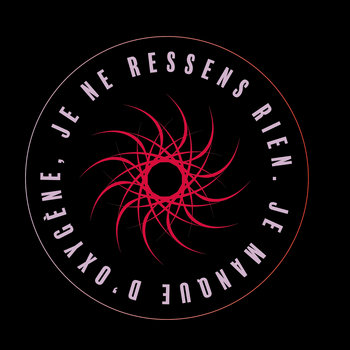 .
00:10 / 00:58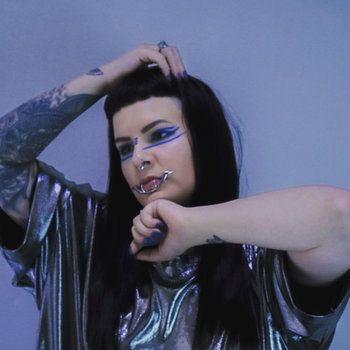 Merch for this release:
Compact Disc (CD), Vinyl LP, T-Shirt/Apparel
Hante.'s last album, 2019's Fierce, was a mature manifestation of de Thoury's signature sound—dreamy synths, creative rhythm programming, melancholy vocals—and her new offering, Morning Tsunami, is even more turbulent. Lead tracks "Apnée" and "Blank Love," especially, sound harder and grittier than previous Hante. tunes. De Thoury says the new album was driven by a wave of emotions. While she always pours plenty of them into her music (check out "Wild Animal" from Fierce), she says she went even deeper this time. She also integrated new plugins and virtual synths to fashion a "more electronic, less darkwave" concoction that genuinely blends both styles. "Right before starting the composition of Morning Tsunami, I discovered a few French electronic projects that helped me go through the lockdowns, like Rone's Room with a View, and especially KAS:ST's [Unreleased Tracks]," de Thoury says. "[Unreleased Tracks] has been a huge influence in my latest compositions."
The ambitious musician is a constant multitasker, collaborating with others (notably, in the EBM-flavored Minuit Machine project), running her own label—Synth Religion—and organizing shows. She's performed live in France, England, Russia, Germany, Brazil, and the U.S. (plus Canada and Poland with Minuit Machine), and connected with fans who feel passionate about her intense emotional soundscapes and one-woman shows. She also feels at home in the goth scene in Paris, which she reports has been growing in recent years. "Before that, it was very underground and only the same few clubs were playing this music for years," says de Thoury. "Now, thanks to [international] bands like Lebanon Hanover, Boy Harsher, Drab Majesty, She Past Away, to name a few, it became a bit more trendy. Those bands are bringing something fresh. It's not only a revival of the '80s goth scene, but a real mix between some influences from the past and more contemporary sounds."
Growing up in France, de Thoury started playing the piano at age six, played harp for 10 years, and took in a wide variety of musical styles—indie rock, movie soundtracks, New Wave, hip-hop, French electronic music, and many metal subgenres. "I realize now that you can find a mix of all those different styles in my music today," she says, "whether it's in the lyrics, the melodies, the sounds, [or] the energy." She moved to London for a bit in 2011, playing in the "electro-metal" band Tenebrarum Infanteus ("Children of Darkness") and then darkwave outfit Phosphor, which is where she really found that the goth scene was her place.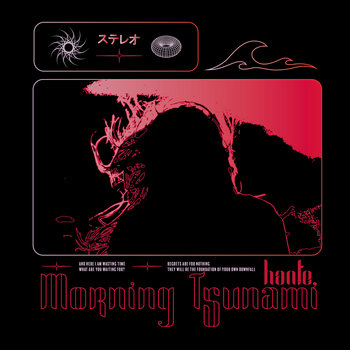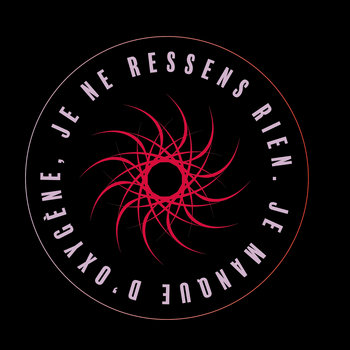 .
00:10 / 00:58
Merch for this release:
Compact Disc (CD), Vinyl LP, T-Shirt/Apparel
Upon her return to Paris in 2013, she formed the EBM-flavored Minuit Machine with vocalist/lyricist Amandine Stioui (they met through an online ad), then started recording as Hante. in 2014. Being part of a duo challenges de Thoury to create music that matches Stioui's influences and feelings, while her solo project is just that—all her. But the sonic balance created by both projects, who make catchy electronic music of different flavors, makes her feel more complete.
De Thoury founded Synth Religion in 2016 to release her own music, then took on albums by compatriots like The Colder Sea and Box and the Twins. But as her own projects grow, she has scaled back on putting out other music. Some of her artists are part of the collective that the label has morphed into—Matthieu Roche from Fragrance assists with graphic design, and Ben Coyault from Marble Slave works at Velvetica Music, the publishing company that helps them collect royalties and get sync placements.
Synth Religion now has an offshoot, too—its sister label Sestra Records, home to two compilations of EBM and dark techno and Stioui's techno project Imchaos. Their Sainte Rave parties (there have been two so far since the pandemic curtailed concerts) have allowed de Thoury and Stioui to really bridge Synth Religion and Sestra; the Minuit Machine performance from the virtual December 2020 Saint Rave event has amassed over 160,000 views on YouTube.
For de Thoury, there are never enough hours in the day to accomplish all she wants to achieve. She would love to create a movie soundtrack as Hante. and would like to imbue Minuit Machine with more techno and EBM influences. And if a captivating artist comes along who beguiles her, and who wants to be part of the Synth Religion collective, she is open to working with them.
The music always comes first, no matter what she's working on, though. It's connective tissue for de Thoury. "I realized recently that I often talk about solitude, feeling lonely, or having trouble fitting in, using a lot of different metaphors to describe it," says de Thoury. "It doesn't matter if you have lots of friends or family, there's always some moment in life when you have to deal with yourself, to try to find a way to love yourself. And also, not caring about what people think of you. It's not so easy. But I hope talking about those issues in my lyrics can help other people feel less alone."