FEATURES
Hannah Peel Pays Tribute To an Early Synth Pioneer on "Fir Wave"
By Jemima Skala · March 22, 2021
The music of synth pioneer Delia Derbyshire has always been present in Hannah Peel's life. As a child, she watched Doctor Who and was amazed by "all those noises," but it wasn't until she was in her mid-20s that she began to look into Derbyshire's work more closely. Ten years later, she's been given the opportunity to rework the sounds of Derbyshire's 1972 work KPM 1000 series: Electrosonic, an album of electronic library sounds for film and TV crafted in the BBC's now-renowned Radiophonic Workshop.
The result is Fir Wave, an album that moves in circles between techno rhythms and contemplative ambience with richly layered synths. Fir Wave was originally intended as a library record, and it took Peel a while to get over her reverence of the source material. "You're normally making music because it's come from you, so the energy is sometimes missing because you don't know what you're saying," she says. "With this, the energy was held in because I was just too afraid to approach it. I wanted to honor the sounds but also take it to a futuristic place. It's not the type of album that you can remix and remake."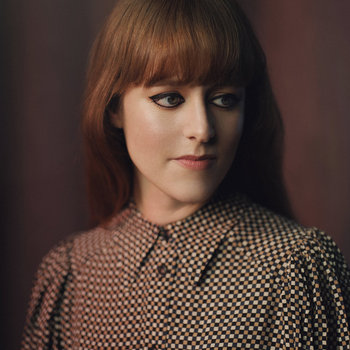 .
00:10 / 00:58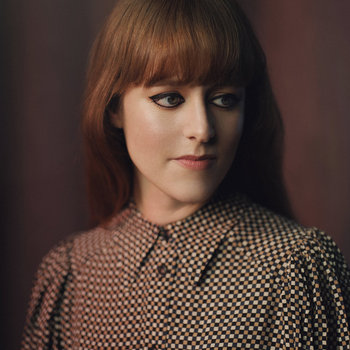 Her admiration for the Electrosonic producers (Derbyshire, Brian Hodgson, and Don Harper) is palpable; when describing how they made their otherworldly sounds acoustically, she reaches to flick a metal lampshade with her finger: "Stuff like that! It's a really magical technique, it feels quite precious." These organic sounds are still present throughout Fir Wave, though filtered through Peel's sensibilities, from the crinkly tape loops that open up "Wind Shadow" and the floating, pulsing ambience of "Carbon Cycle," to the gentle transition between tightly ascending guitar motifs and a two-note bassline on "Reaction Diffusion."
While creating the album, Peel discovered some unexpected parallels between Derbyshire's life and her own. "I read about her growing up in Coventry and hearing WWII bombs and air raids, and those sounds played a massive part in her life. I grew up in Northern Ireland, and there was a bomb on my sixth birthday down the street. There were always police and people around. You get used to sirens going off and being in a troubled state of mind, and I definitely think the sounds of that have stayed with me as they did for her," Peel says. Finding similarities between herself and her icon allowed her a way into crafting the album. She did this by rendering the original sounds as samples so that she could create her own instruments from them and play around with them more easily: "Then it felt like I was regenerating something new from old."
.
00:10 / 00:58
Though she made the album two years ago, lockdown gave her the opportunity to reflect on her compositions: "I had a chance to actually sit with it and look at it as an album, and not dismiss it," she says. Having been releasing music under the radar for nearly a decade, Peel feels an affinity with the early women synth pioneers who operated outside of mainstream recognition for most of their lives. "There's that strong independence that these women had, formed by having no other choice but to work around the industry," she says. "They made their music, and when the industry wasn't working for them, they had to leave and set up their own thing, even if they weren't getting recognition. That beautiful, gorgeous spirit of keeping going and keeping to your own true self is really inspiring," she says.
Peel has never released on a major record label and before her first release in 2010 was working as a session musician. Starting out as a singer-songwriter, she has since gravitated towards making instrumental music. "I really miss singing. Maybe I'll go back to it, but creatively right now, there's just too much to talk about and it feels like it's too much to put words onto," she says. This often conflicts with her soundtrack work—she's previously composed for the documentary film Game of Thrones: The Last Watch which earned her an Emmy nomination, and she has work coming up on a new Netflix documentary. "You really have to switch your head, like the left and right sides of your brain. But I love both sides, and I don't think I could do just one or the other," she says.