FEATURES
Hannah Epperson Claims Center Stage
By Chaka V. Grier · September 22, 2016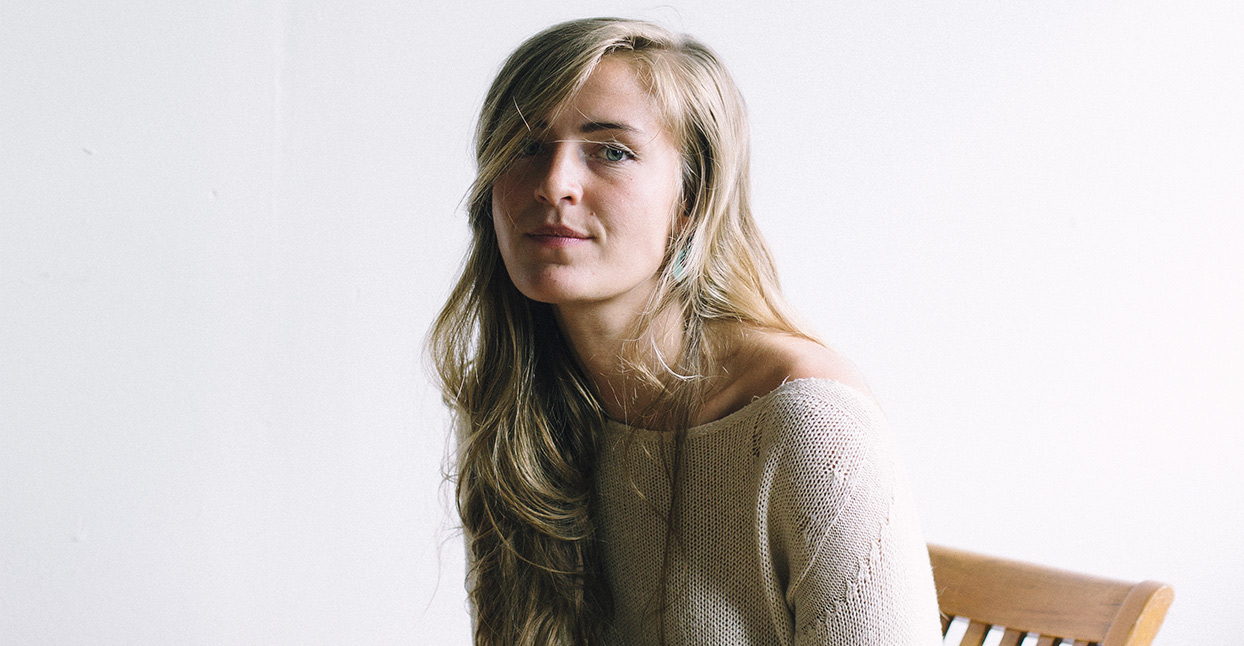 In the first stages of Hannah Epperson's career, she found herself in the background. "My early musical collaborations were always solely as a violinist supporting unbelievable female vocalists like Miss Emily Brown and Julianna Barwick," she explains from her home in Brooklyn. "So for a long time I hadn't wanted to even try singing."
In spite of her initial hesitance the gifted violinist and composer found herself exploring music in unexpected ways, pushing herself toward solo artistry. Soon enough her captivating tracks "Shadowless" and "We Will Host a Party," complete with evocative lyrics and whimsical vocals, garnered attention from the likes of Canada's CBC Music, who called her one of the "top artists to watch" in 2013.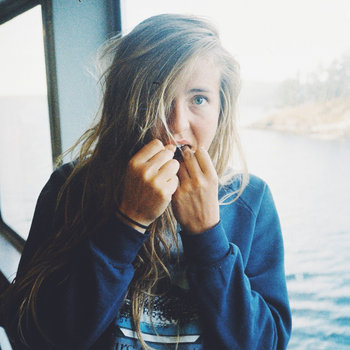 .
00:10 / 00:58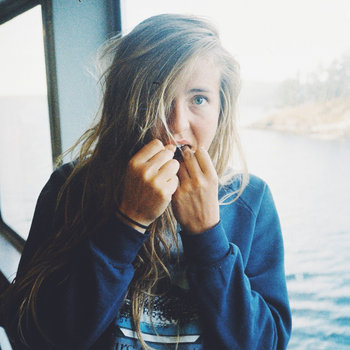 Born in Vancouver, the free-spirited woman, who was convinced that she was preparing herself for the academic world—in Human Geography—rather than a music career, has now blossomed into one of the most stunningly unconventional artists making music today. Her debut album, Upsweep, is a 10-track narrative that weaves together the two character voices of lovers Amelia and Iris. Merging classical music, indie pop and seductive jazz, along with Epperson's magnificent storytelling, Upsweep pulsates with textures and vocals that are hauntingly visceral.
Bandcamp spoke with Epperson about creating genre-traversing music, being a female composer and the paralyzing freedom of life as an independent artist.
What inspired your move to Brooklyn? And has it affected your way of approaching/making music?
Ah yes, the move to Brooklyn. I think I've always have an intrinsic attraction to the east coast. My mother was born in Albany, New York, and I spent many summers as a kid romping beneath the robust canopies of upstate New York, where my grandmother still lives.
After graduating from the University of British Columbia in 2012, I found myself spending more and more time in Brooklyn, where I kept being swept up into marvelous eddies of creative cross-disciplinary collaborations. New York City is terrifically inspiring—intellectually, expressively, culturally, and historically. Brooklyn certainly has a sound of its own. It's dense, it's unapologetic and intelligent and exquisitely playful. I think a lot of musicians who found themselves deviating from the disciplinary parameters of high level and highly competitive music programs found space to explore the range of their musical expression in Brooklyn, and so there's this unique combination of staggering technical talent and expressive mischief.
Let's talk about the mischievous muse you've mentioned in the past. What was the writing process like for Upsweep?
The process of realizing Upsweep has been so bizarre. I started working on songs one or two at a time with my dear friend and producer Ajay Bhattacharyya (Stint), almost three years ago after I won a sum of money from an artist development competition in Canada. At that point, I felt so sheepish about calling myself a musician, because I was quite convinced I was on a rigorous academic trajectory. So when I unexpectedly came into that award, I approached Ajay with an invitation for musical play—in the "horsin' around" sense—and there was very little overarching structure. Each song we made was informed by these discrete intersections of time and place. Perhaps that narrow focus served as a clear channel for the lyrics—which all arrived quite spontaneously—and which serve as both a private and public timeline of the last couple of years. They reflect particular moments in world news, or authors I was reading, or the status of my relationships. But as such, the collection of songs I accrued with Ajay never felt cohesive, nor did they reflect the kind of music I was performing live and writing on my own.
.
00:10 / 00:58
There is an intriguing experimental quality that weaves itself through the album. What inspired you to explore the same five cuts from two lovers' point-of-views? And who was an easier lover's point-of-view to tackle, Amelia or Iris? 
I conceptualized the grouping of songs I did with Ajay as a character called Amelia. Then, in June of this year, I responded to Amelia with another grouping of songs of a very different nature, which I call Iris. The Amelia songs are very produced; they came together as a collection over a long period of time, and were recorded almost entirely in L.A. The Iris songs, conversely, were recorded mostly in one take in a good friend's very sweaty one-bedroom Brooklyn apartment in three days on barely any sleep.
Tonally, the two sides are worlds apart. Amelia and Iris are also the supporting characters representing two polar orders in the chaotic world of a third character called Skyler, all of whom exist in a screenplay I wrote last year and which I am ceaselessly revising in response to the way I, myself, am trying to make sense of the world. So the process of Upsweep has been rather multifaceted, chaotic, and intimately riddled with my own uncertainties as a musician, a companion, a recluse, an observer and so on.
Where did the title Upsweep come from?
Upsweep is one of a collection of unexplained sounds recorded by the U.S. National Oceanic and Atmospheric Administration (NOAA). The idea of an unresolved origin of sound is intriguing to me for so many reasons, and in the case of upsweep, the overall source level of the sound has been declining since the early '90s. There is something so melancholically fulfilling about the concept of a sound whose origin is unresolved and may never be before it declines entirely into nothing. It feels entirely relatable. And so it seemed a good name for cataloguing my own collection of sounds, which I have tried to explain above but are—like many things in this experience —mostly unexplainable.
Do you feel that female composers receive the same respect and acclaim that male composers do?
I have a hard time answering this question, because I am very deliberate about the kinds of people who I work and engage with and so I've managed to avoid environments where that kind of prejudice is pronounced enough to speak to. I've also have had the fortune of growing up in a family that took every measure to make sure that I knew I was equal to all three of my older brothers, which has undoubtedly given me a kind of confidence in my femininity that I perhaps take for granted, and which other women have to battle with, both inside themselves and in their communities. I'm also white, able bodied, cisgendered and middle-class, so there are about a fucking bajillion forms of discrimination that I've never had to confront in my own experience of reality.  You know what I mean? This all being said, I absolutely do think there is plenty of work still to be done in the way women are regarded and valued, and certainly not just in the music world.
Share some of the rewards and challenges of being an independent artist?
The highs and lows of being an independent artist can feel unmanageable sometimes… emotionally, physically, fiscally. Having so much freedom can be paralyzing, because you realize just how very chaotic life is, and how infinite possibility seems. I see a lot of people get crushed by the weight of their own freedom, which they're unwilling to compromise by committing to anything. The reward is the challenge: taking informed action; making meaning from the chaos; and creating spaces for feeling connected to something that exceeds the self.
—Chaka V. Grier