FEATURES
Hailen Jackson Connected His Plants to Synths to Make a Moving Ambient Album
By Miles Bowe · April 20, 2021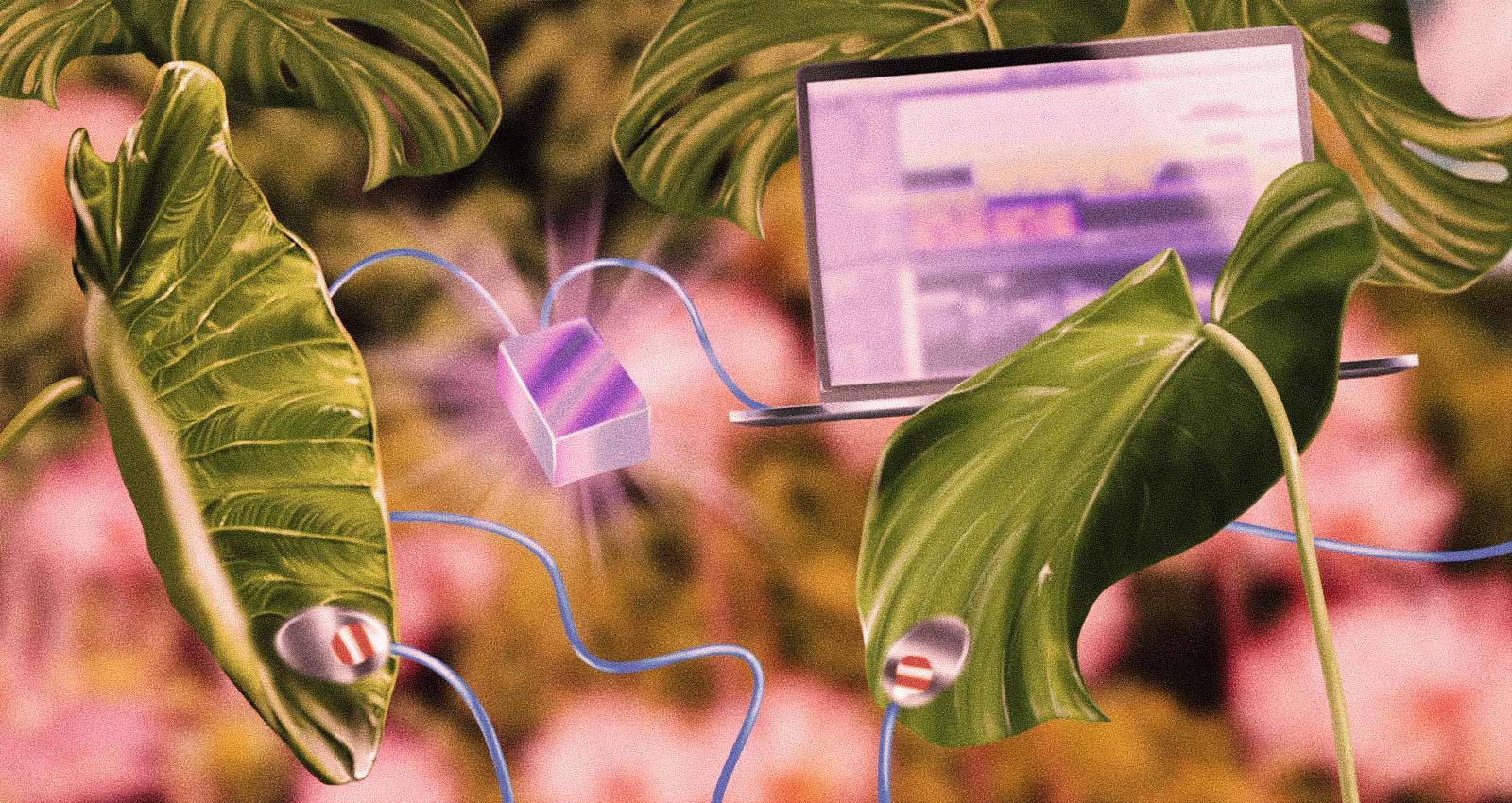 It's been nearly a decade since Hailen Jackson first uploaded music to Bandcamp as a teenager, and the music he makes has changed tremendously since then. Raised on classic rock and named after one of its late, great guitarists, the 26-year-old Utah musician has shifted his sound from punk and prog to electronic and ambient, but his passion for the process of music-making remains fully intact. That enthusiasm and curiosity shines through on his series Drift, a collection of ambient albums he began making last year for a very practical purpose—he needed to sleep .
"It started during the very beginning of quarantine," Jackson says. "I had a speaker by my bed and was listening to Music For Airports every single night to go to sleep." The Brian Eno touchstone gradually provoked what Jackson describes as a "Pavlovian response," which caused him to think, "I'm bored, I'm at home, I work from home—what if I tried to make something like that? Even if people don't like it, I'm making it for myself. I wanted something to go to sleep to, and it's kinda cool to make something I could sleep to."
.
00:10 / 00:58
With only himself to please (and a need to keep things sparse enough for sleep or meditation), Jackson used each album as an opportunity to explore a single piece of hardware. Drift focuses on a Deluge sequencer; Drift 2 on the OP-1 synth; Drift 3 on an Octatrack. On the recently released Drift 4—an album essentially "written" by plants around his home using a MIDI biodata sonification device—Jackson's soothing sounds feel more alien than ever, but his process has never been so personal.
Frequently employed in sound design, bio-sonification devices essentially use diodes to measure imperceptible vibrations on a subject and then transfer that data to a MIDI channel, which can be run into a synth or VST. In Jackson's case, he chose Synplant, a generative music software synth (with a plant theme of its own) that creates endlessly evolving compositions. Though they come from miraculous gadgets, the raw sounds produced from bio-sonification are rarely pretty, which became Jackson's first challenge when using one with his new floral collaborators—among them a succulent ("Crassula"), a desert rose ("Adenium Obesum") and a particularly atonal pink oyster mushroom ("Pleurotus Djamor").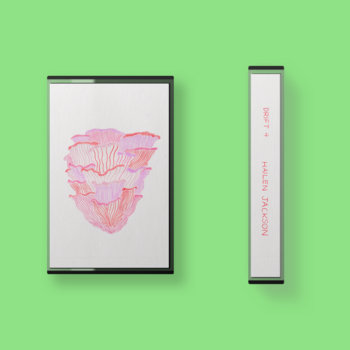 .
00:10 / 00:58
Merch for this release:
Cassette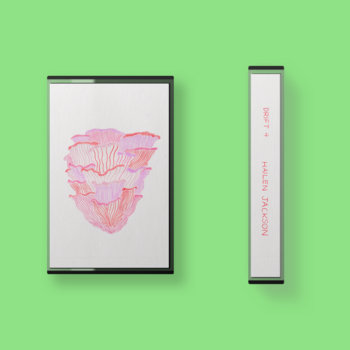 "I tried not to change any notes and just sand off the edges of what the plants were giving," says Jackson, who viewed himself more as a producer for the plants. "The plants are doing their own thing. I just have to make sure to record them right." That meant placing the diodes in a way that would avoid wild tonal spikes (which Jackson describes as sounding like "a drunk theremin player"), taking care their adhesive didn't tear leaves, and generally just being patient with the "band." The last step was the same as all the Drift albums—a "sleep test," where Jackson played the album each night for about a month to find any parts that might wake him up. The final result worked beautifully.
Jackson's reasons for starting this series may have been practical—a new way to explore gear, a fun project to stay occupied in a pandemic, a way to sleep at night—but Drift 4's particular process also led him to some profoundly moving moments. "Salix," the album's third track, captures and ennobles a willow tree that's grown in the backyard his entire life, but is now dying.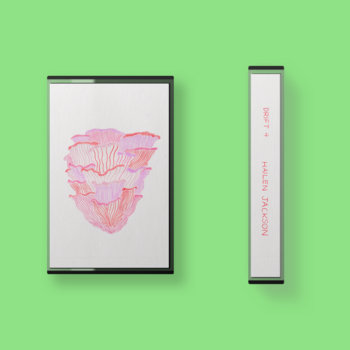 .
00:10 / 00:58
Merch for this release:
Cassette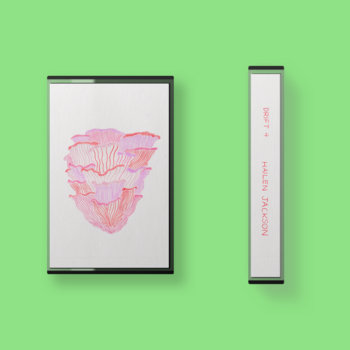 "We'll have to get rid of it, because it's basically dead at this point, but as a kid, I remember running around it, playing Pokémon and things," he recalls fondly. "That tree was just the pinnacle of our backyard, so many nostalgic experiences I have are around that tree."
In order to capture the tender 29-minute soundscape of "Salix," Jackson headed into the backyard, ladder and diodes in hand, to sit with the dying tree and preserve what he likes to think of as a "last breath." The tenderness and delicate atmosphere of the standout track is so affecting that it's impossible not to be touched by it, even if you didn't know the story.
"It was nice to have something permanent in remembrance of that tree. I feel like I'm bad at keeping memories of things sometimes and taking photos in certain events, so it's like, okay I can make a song" he says. "And hopefully that mp3 can be around for as long as I'm on this Earth, just remembering this one specific personal thing to me."