FEATURES
On His Long-Awaited Solo Debut, Greg Puciato Ventures Into Uncharted Territory
By Fred Pessaro · October 09, 2020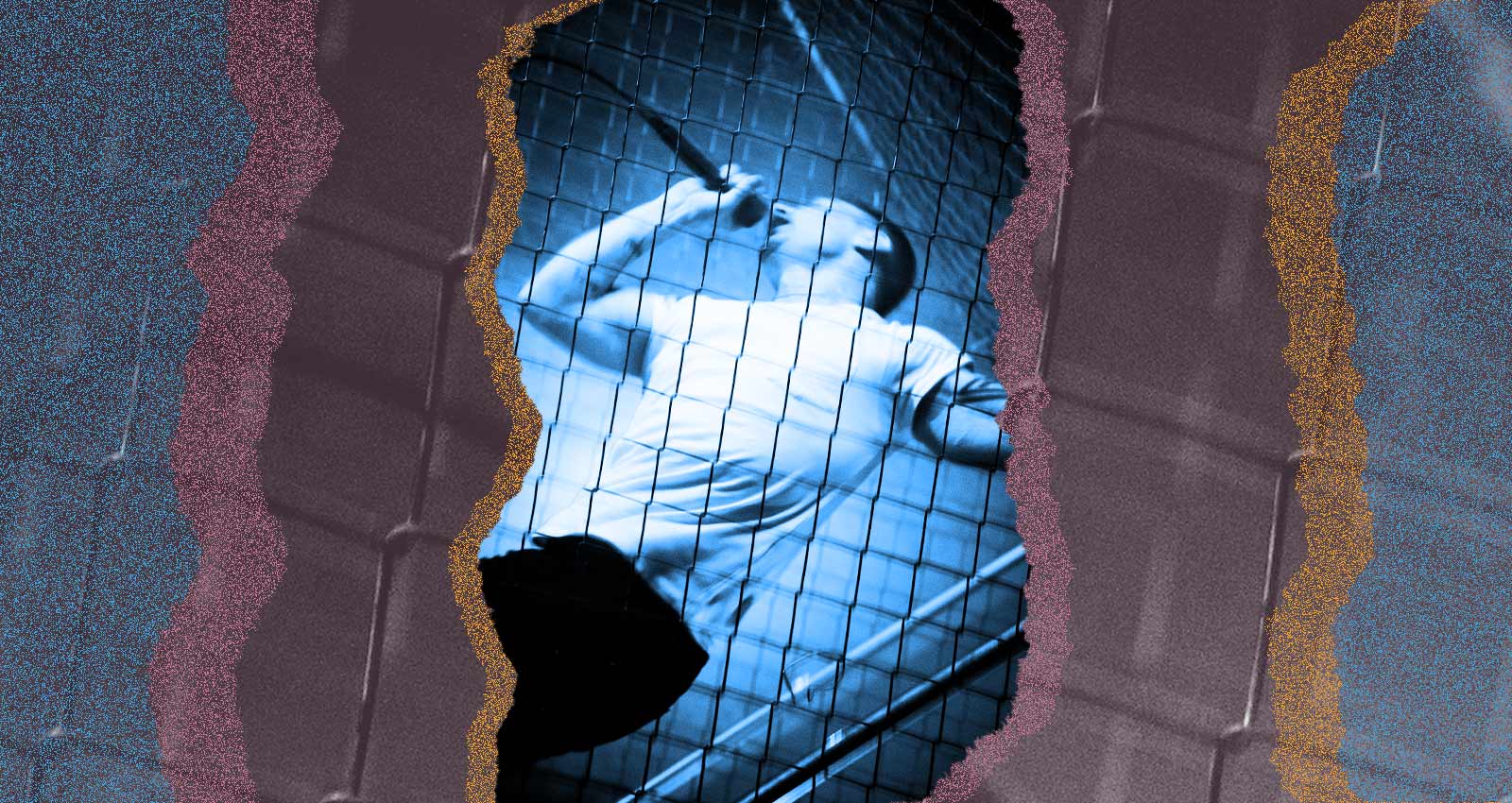 The films of Paul Thomas Anderson are full of characters who undergo some sort of transformation.  Daniel Plainview becomes a soulless tycoon in There Will Be Blood; Eddie Adams turns into drug-addled Dirk Diggler in Boogie Nights; the revelation that Frank T.J. Mackey is really named Jack Partridge in Magnolia. Considering his latest work, new label, and artistic awakening, it's no wonder that Greg Puciato cites Anderson when discussing Child Soldier: Creator of God, his solo debut. "What kind of films are done by Paul Thomas Anderson?" Puciato asks. "Are they just specifically dramas? They incorporate elements of so many other different things but there is no specific compartmentalization of what he makes—they're just great films."
.
00:10 / 00:58
From a broader creative standpoint, Child Soldier: Creator of God marks uncharted territory for Puciato. As the longtime frontman of progressive metal titans Dillinger Escape Plan and synthwave miscreants The Black Queen, he generally followed his bandmates' cues, building his vocals around pre-set musical arrangements. By contrast, Child Soldier: Creator of God is Puciato's vision from concept to execution; except for some assists from Chris Pennie, Ben Koller, and Chris Hornbrook (mostly drums and other minor touches), it's all him. "When you start working with other people, the immediate thing that happens is that everything sort of gets shoehorned into the Venn diagram of who those people are musically, and how they approach things," explains Puciato. "I feel like whatever is inside of you is what you're trying to say. I have an ability to hear something and then use the tool that's in front of me to create—whether that's electronics, bass, or the guitar which I have played since I was nine years old."
Greg Puciato's solo debut, Child Soldier: Creator of God, offers 15 tracks packed with left turns that somehow all combine to create a cohesive whole. It opens with a surprisingly sparse guitar-and-vocals number in "Heaven of Stone," then moves into Nine Inch Nails territory with "Creator of God," before closing with an all-out Merzbow-esque onslaught. Elsewhere, "Fire For Water" lulls Dillinger Escape Plan diehards into a temporary state of familiarity, while "Deep Set" is an exercise in sleazy gothic rock. That Child Soldier sounds all over the place is part of Puciato's grand plan—which is not having a grand plan at all.
"When I sat down to write another The Black Queen record, I was still in the mindset of the guitar being the primary instrument from recently doing my other project Killer Be Killed," Puciato says of his writing process. "And it just wasn't happening—I wasn't inspired to write electronic based music primarily at the time. So I started writing, and my initial instinct was that maybe there was going to be an EP worth of stuff that's going to come out, and then I'd shift gears and get back into The Black Queen. It just kept coming and musically, it was all over the place—some of it is as aggressive as Dillinger, and some of it is lighter than The Black Queen."
.
00:10 / 00:58
One thing is for sure: although Puciato is proud of his previous work, he won't be weighed down by his longstanding relationship to metal. Consider Child Soldier: Creator of God, a reminder screamed from the mountaintop. "I feel like I'm a heavy musician, but I don't feel like I'm a metal musician," he says matter-of-factly. "Even in early Dillinger Escape Plan, we were bothered by being limited to that moniker, so I never felt comfortable with it. Looking back, I really was pushing against it by doing The Black Queen because I felt really typecast. Now I don't care: I just do what I do."
Another key component in Puciato's push-back against rigidity is Federal Prisoner, a new label venture with esteemed artist Jesse Draxler, which also functions as an insurance policy against red tape and external meddling. Puciato toyed with the idea of his own label back in 2014, but it didn't come to fruition until this solo venture—a move that seeks to solidify artistic freedom not only for himself, but also for the young artists that he and Draxler believe in. "You make a lot of concessions when you sign a record contract with anyone who gives you a significant amount of money. People that believe that they have a right to their opinions and have a certain way of doing things, and they're right," says Puciato with authority. "When you're on a record label where other people have dumped a ton of money into your project, then of course they want a say in how you're running things. But I don't want to be a trophy in someone else's case. I want my own case."
And with Child Soldier: Creator of God, Puciato is gunning for the trophy and the case, creating a record that will not only nod to previous work but breaks free from a linear narrative to who he is—and can—become.