FEATURES
Have You Met Greg Mendez?
By Patrick King · May 15, 2023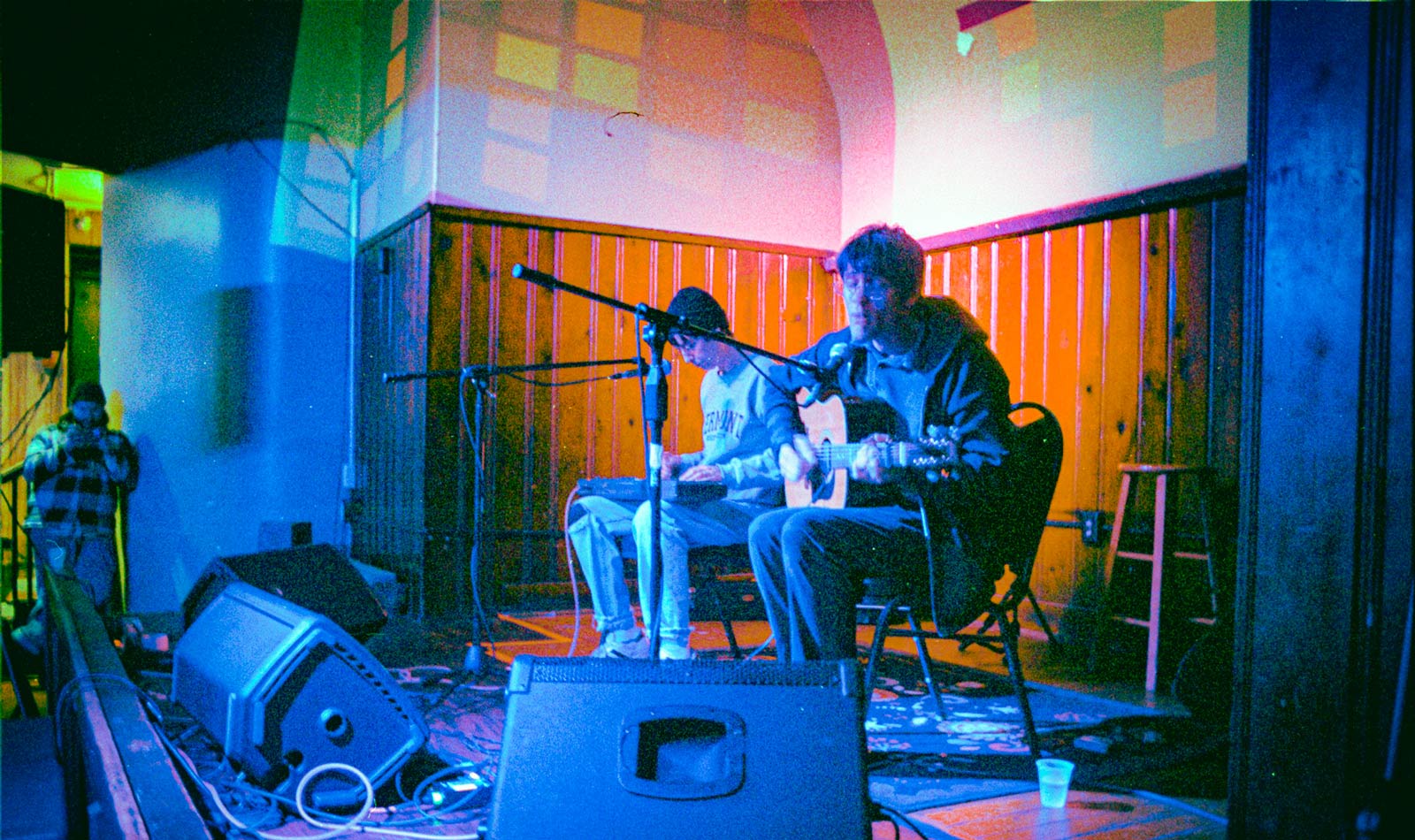 Greg Mendez is sitting at an elevated peak of the "dog bowl" of Clark Park in the Spruce Hill area of West Philadelphia, his elbows resting on his knees and the hood of his black sweatshirt dipping down just beneath the top rim of his glasses. He apologies for the lack of playing dogs in a manner similar to saying sorry for a few clouds obscuring an otherwise blue sky.
One of the Philly DIY scene's best-kept-secrets, the soft-spoken songwriter with a preternatural ability to craft brief yet powerful songs is enjoying a raised profile with the release of his self-titled full-length. On the strength of a few early singles, the initial run of vinyl sold out within a month of the album's announcement, but with releases and demos dating back to 2006, Mendez is hardly an overnight success.
"There were a couple of years there where I was really unable to hold a job. There were long periods of couch surfing. Sometimes I would sleep in this park over there on the incline," he says as he motions across the park. "I don't know why, it just felt like a good spot. You'd think I would choose somewhere flat."
Mendez grew up outside of Boston and eventually his family moved to the "middle-to-upper-middle-class" suburbs of New Jersey. He found punk and nu metal which led him to more obscure aggressive music. But hearing the lo-fi experimentations of artists like The Microphones and the hardened folk of Elliott Smith inspired to write songs of his own. Listening to Mendez's music, it's clear that his strong fingerpicked chord progressions and sweetly sung ballads are deeply indebted to the tragic troubadour of the Pacific Northwest.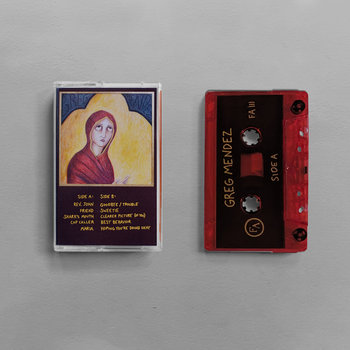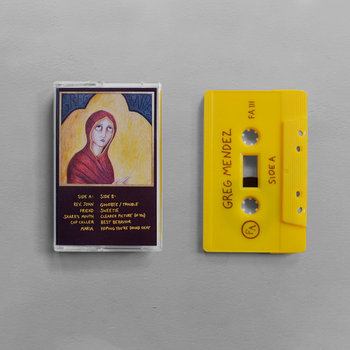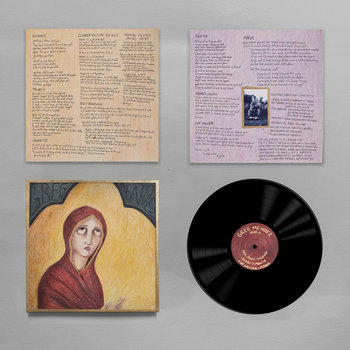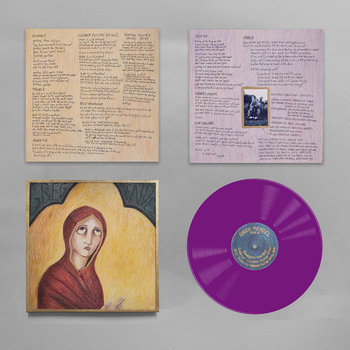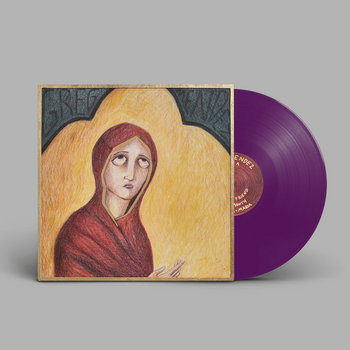 .
00:10 / 00:58
Merch for this release:
Cassette, Vinyl LP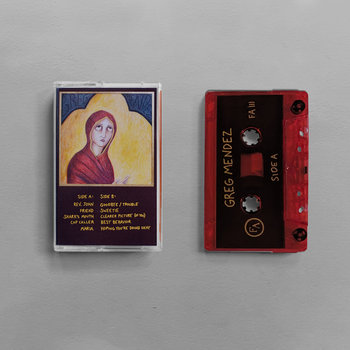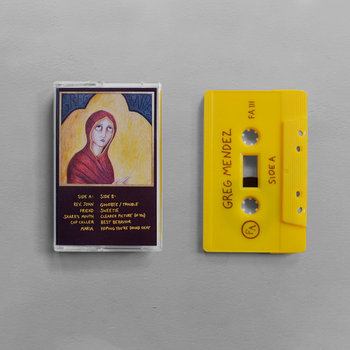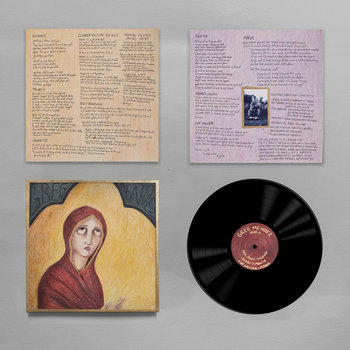 He showed early promise for his drawing and painting abilities but developed addictive habits towards opiates at an early age, earning his high school diploma while receiving outpatient treatment. Upon graduating Mendez moved to Philadelphia to attend Drexel University on an arts scholarship, but the pressure to work towards a career in graphic design or "commercial art" quickly zapped his enthusiasm. Inspired by early Emperor X, he instead put all of his focus on his first bedroom recordings as his grades declined. But Mendez began using again and soon lost his scholarship, dropping out just shy of earning his degree.
A prolonged period of darkness and self-sabotage followed. He would find work but would eventually get fired for either not showing up or showing up "too fucked up." With a lack of steady income he was unable to pay for a consistent place to live and Mendez experienced various states of homelessness for three-to-four-years. Friends would take him in when space was available, but as he started using heroin, cocaine, benzos, and drinking heavily, his options became more limited. When he couldn't crash with a friend or afford to rent a room for sporadic stretches, he slept in the streets. He tried a number of times to get appropriate treatment that never took.
Even though he had some support, he doesn't want to minimize how close he was to losing it all. "I do feel lucky and privileged but the whole truth is that a lot of that time period was horrific, violent, and extremely traumatic. For long periods of it, I had burned my bridges and things got very dark and very unmanageable," he says.
Mendez would scrounge up enough cash to change his surroundings for a few months at a time, taking buses to New York from Philly and vice versa. "I was stuck in that thing where you think the place where you are is the problem," says Mendez. "So I'd be like, 'I'm gonna die here, I've gotta get on a bus.' Like, 'If I can just get out of this city I'll be okay,' kind of thing. But I was too scared to go anywhere else farther. Because, if I'm being honest, I knew how to easily get high in Philly and New York."
A life-saving proposal came from an aunt living in the West Village. Her offer was that Mendez could sleep on the couch in her one-bedroom apartment on the condition he got sober. He moved to New York in 2014 and tried to stay true to his word. One of the new album's standout tracks, "Maria," is about his demons catching up with him a year into his stay. The song begins with Mendez warning someone about how "anxious" he gets when revealing his past. Not heeding his own trepidations, he tells a story about getting busted at a crack den with a friend named Krys. "Earlier that day we were both clean," he sings in the song's final turn, "But then somebody said / 'Come back to me because it's easy.'" He was able to quit for good shortly after and has been clean from hard drugs for "almost 8 years," now describing himself as "California sober."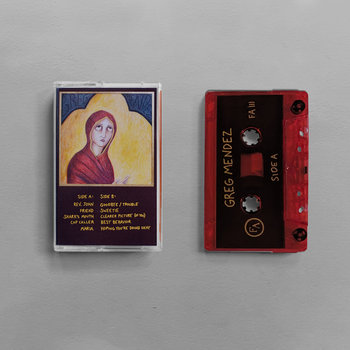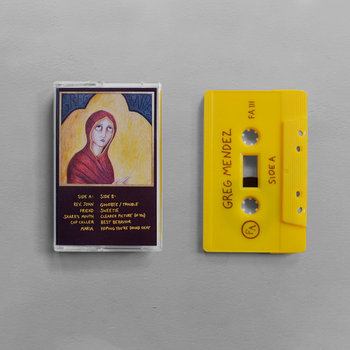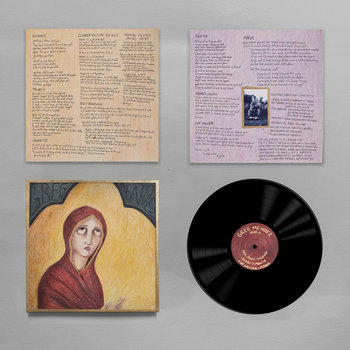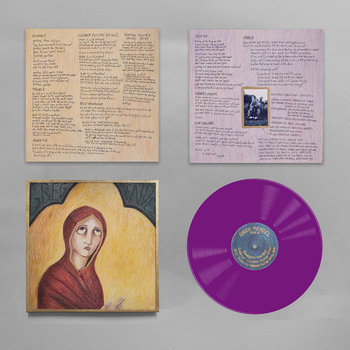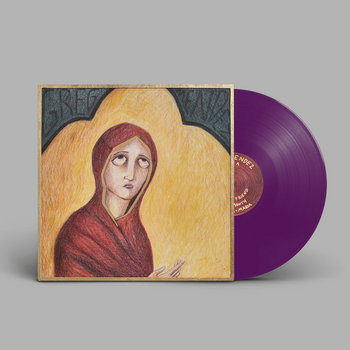 .
00:10 / 00:58
Merch for this release:
Cassette, Vinyl LP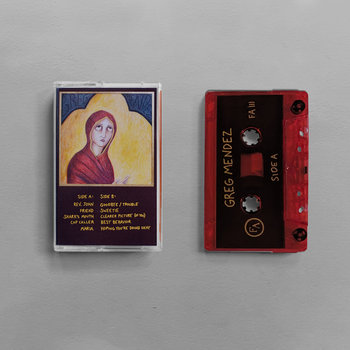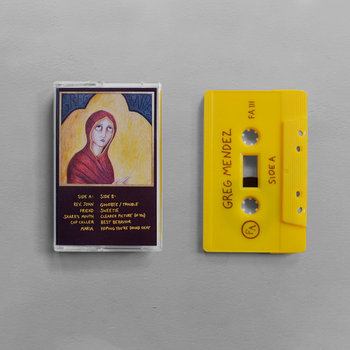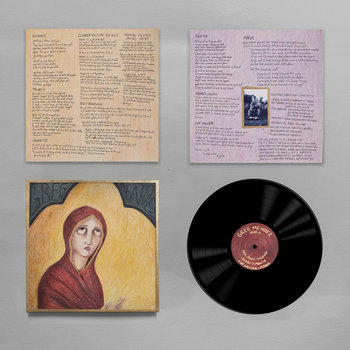 Another stabilizing factor in Mendez's life around that time was the friendship and eventual romance that he began with musician Veronica "V" Isley. Isley provides transfixing harmonies and Casio keyboard passages that added a sense of haunting drama to Mendez's songs. He put out a few mostly phone-recorded releases in those years, but it wasn't until his next release, 2017's ¯​\​_​(​ツ​)​_​/​¯ (better known as Shrug), that all of Mendez's strengths as a songwriter, multi-instrumentalist, and engineer snapped into focus. That summer, the couple decided to move back to Philly. It was a chance for Mendez to come back to his old city for a fresh start.
In August of 2021, he and Isley tied the knot. The following summer, the two played a show at the Brooklyn venue Purgatory. The show was sparsely attended, and Mendez told a few charmingly awkward jokes in between songs. He played a few tunes that would end up on the newest album including "Best Behavior," the rescued 2009 song "Hoping You're Doing Okay," and "Maria." Unbeknownst to the musicians, the venue's sound engineer, Sampson Alvarado, decided to record the whole thing.
Mendez brought the recordings over to his friend, ex-Modern Baseball member Ian Farmer's studio The Metal Shop to see if there was anything there. "He was like 'You gotta release this, but you can't cut the banter,'" Mendez remembers. He listened to his friend's advice and released the warts-and-all set Live At Purgatory in November of 2022. Evoking the spirit of Townes Van Zandt's Live At The Old Quarter in its artwork, the recording was a perfect introduction to Mendez's work and properly captures the sense of wonder he and Isley are able to conjure on stage.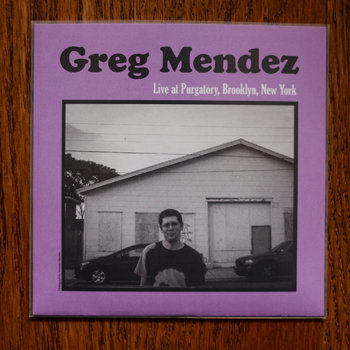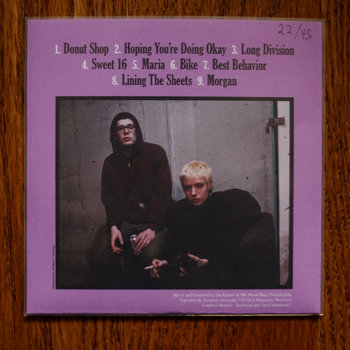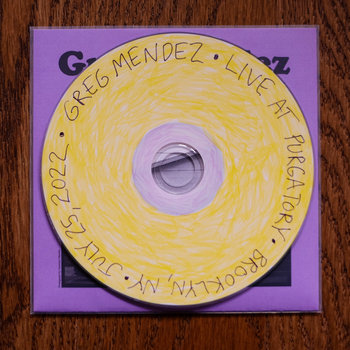 .
00:10 / 00:58
Merch for this release:
Compact Disc (CD)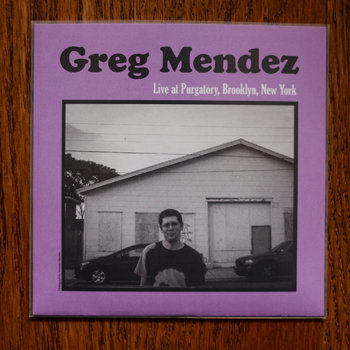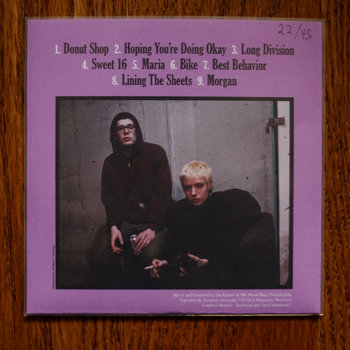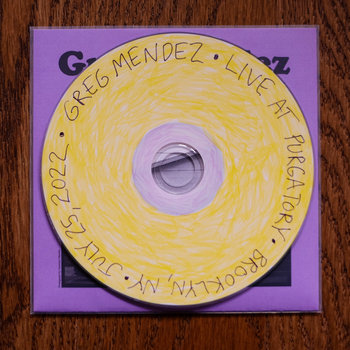 Recorded largely while on workers comp after receiving a concussion from a construction gig, Mendez's new album builds on his previous strengths. Arrangements are relaxed yet intricate and his songwriting is as vivid and honest as ever. Recorded on a half-inch tape machine in his and Isley's apartment, there is a warmth that complements his empathetic character sketches. Mendez still understands how the material should be best presented. "The songs seem to reach people a little better when I'm just doing it by myself or with just me and V. I don't know why. It seems like people are able to connect a little more."
At a recent opening slot for The Hotelier's Christian Holden and Emperor X at the Philly venue the Ukie Club recently, you could feel the oxygen leave the room as Mendez and Isley played their brief set. Singing "Hoping You're Doing Okay" in his quivering tenor, his path towards redemption could easily be seen in the song's final chorus: "It's not the way that you are / it's what you soon will be."