FEATURES
The Intimidating and Rewarding Harsh Noise Wall of Goth Girl
By Michelle Ofiwe · December 15, 2016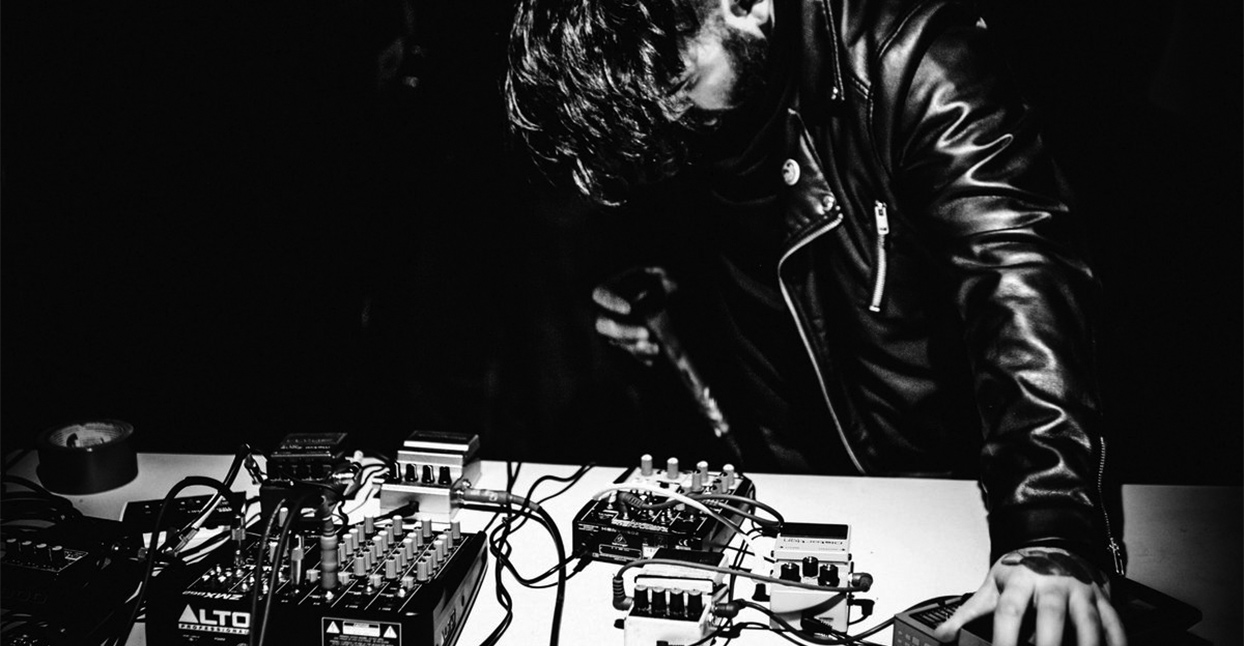 By intentional definition and style, harsh noise wall is enigmatic. It's hard to describe it if you've never heard it — not that this stops its connoisseurs (and detractors) from trying. Andrew Cleveland, the Toronto-based genderqueer artist behind the harsh noise wall project Goth Girl, offers a more categorical definition: "It's like listening to the static between radio stations — but on purpose."
Merch for this release:
Cassette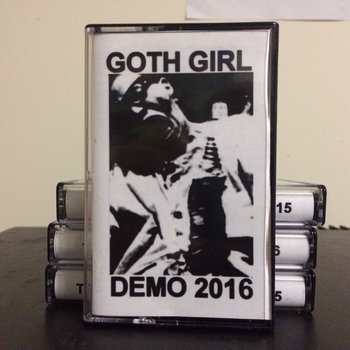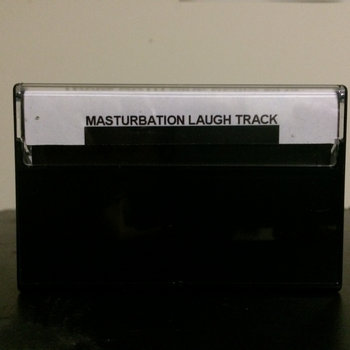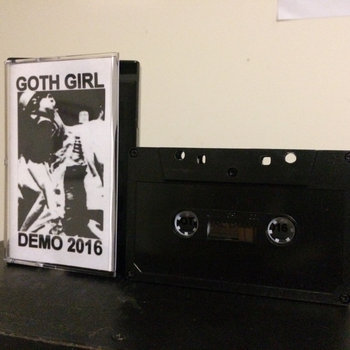 However one defines it, the fact remains that harsh noise wall is walled off in a lot of ways. It owes its curious space in the noise, metal, and rock scenes to very few peers or predecessors. Of course, one can trace its obvious roots to noise music, a nebulous genre best known for thickening the sound of an impressive range of artists (anyone from Yoko Ono to Nine Inch Nails, depending on who you ask), particularly in power electronics (the Whitehouse aesthetic) and "harsh noise," which both eschew melody and rhythm for an unrelenting onslaught of grit. These subgenres feed both the primal and the visceral, often layering distortion so densely you can almost feel its weight in the room.
Harsh noise wall, which lies further out along these branches, is coarser still. It offers no breaks from its discordant assault. There are no keys, scales, notes, choruses, verses, or harmonies. Whether four seconds or four hours, a harsh noise wall track will never deviate from its blistering cacophony; if anything, its bitterness and the listener's discomfort only grow with each second. This is true of nearly every harsh noise wall artist, from the noted to the novel, and yet — to the genre's immense credit — none of its tracks sound exactly alike.
Given the genre's propensity to sound much like an errant jet engine, harsh noise wall will never be anyone's commercial success. Its devoted and modest community prefers it that way, self-regulating to sites and forums that simplify the sharing of tracks, opinions, and accolades. Online and off, onlookers debate its merits, clumsily circling a conclusion as to whether the genre constitutes as music or art. At its core, harsh noise wall inherently triggers vital discussions about how we appreciate music or qualify it for consumption. A track without a chorus is one thing; how does one explain enjoying an elongated medley of screeches?
Cleveland has a few answers. First introduced to harsh noise wall in 2007, they were already deep into their own harsh noise project DEATHMASK when a fan put them onto Japanese noise musician Merzbow. "I could appreciate it at the time for the intensity of his music, but I couldn't understand how someone could enjoy it on a musical level," they reminisce via email. "It's funny to think about to those times because [harsh noise wall and harsh noise] records take up most of the space on my phone. I love listening to it while I work!"
Their experience echoes that of many harsh noise wall fans who cite the genre as an escape (to "phase out") or inspiration ("to phase in"). Fans are keen on likening its appeal to that of abstract art; at best, the genre inspires a raw reaction, and functionally little else. You don't think about harsh noise wall — you let it take you.
As a creator, Cleveland's keenly aware of how harsh noise wall's aesthetics can obfuscate things. "People can be very timid to jump into [harsh noise wall]," he says via email. "It can be intimidating at first, but very rewarding." Those willing to make it past the crunch of a harsh noise wall track ultimately find value underneath; the ones who don't leave pages of quizzical memes and move on.
.
00:10 / 00:58
The persistent approach harsh noise wall like a puzzle to be deciphered. Cleveland relates a Facebook group interaction in which a befuddled outsider questioned if anyone could genuinely enjoy listening to the genre. "The dude absolutely could not wrap his mind around the fact that people put effort into making this kind of music, and performing live," they said. "[The misconception] he had is that noise music is just a kind of joke genre. It really isn't."
After all, one does not dedicate a decade-long career to a joke. DEATHMASK, Cleveland's first project, was a simple means to an end, born after they found it difficult to mesh creatively with other artists. A solo effort offered creative control and a steady framework to discover their own method of creating noise music they enjoyed— a technique so thoroughly defined now that it requires mixers, live instruments, pedals, and drum programmers to execute properly. Their current project Goth Girl is a full culmination of their many years of effort, and intertwines elements of harsh noise with the punishing aesthetics of harsh noise wall to produce hauntingly aggressive tracks as short as six seconds.
Cleveland refers to their personal brand of noise as "queer noise violence." It's a fitting nod to both their genderqueer identity and powerviolence/grindcore influences. Harsh noise wall offers him a steady release of "the anxiety and dysphoria" they experience with their identity, as well as an avenue for personal expression. To that effect, Goth Girl is part improv, part frenzied release: every aspect of the project — including tracks, live shows, merch design, and collaborations — is predicated on intuition, emotion, and very little else.
"I've played in bands for over 10 years now, and everything is pretty much planned out," Cleveland explains. "The idea of creating a unique atmosphere and experience is very appealing to me. Every Goth Girl performance is unique. I have never and will never do the same performance twice. Eventually, I might make a set list."
The free-form nature of Goth Girl allows Cleveland an easy flow to create alone or in tandem with others. Within a thriving Toronto noise scene, they find it easy to connect professionally and personally with like-minded noise musicians. More than half of their discography is collaborations with other noise acts, with careful consideration given to sounds, product design, and distribution. When in need of the traditional band atmosphere, they turn to their side projects, playing bass for grindcore band Mad Trapper and industrial/noisecore outfit Holy Grinder.
For Cleveland, Goth Girl's main advantage is that it can sound like, and essentially be, anything. Cleveland's special emphasis on freedom and flow means the project's future can take many avenues long before it runs its course: better merch, customized releases, more splits with friends, high-concept shows. Cleveland muses freely on future prospects but stays true to their own process. Goth Girl will simply be whatever it is, until it isn't. The plan for now? "Perform in more places, in more countries, and work with many more noise artists around the world!"
—Michelle Ofiwe