FEATURES
Looking Back at Gods'Illa's "CPR: The BlendTape" Five Years Later
By D.L. Chandler · August 08, 2016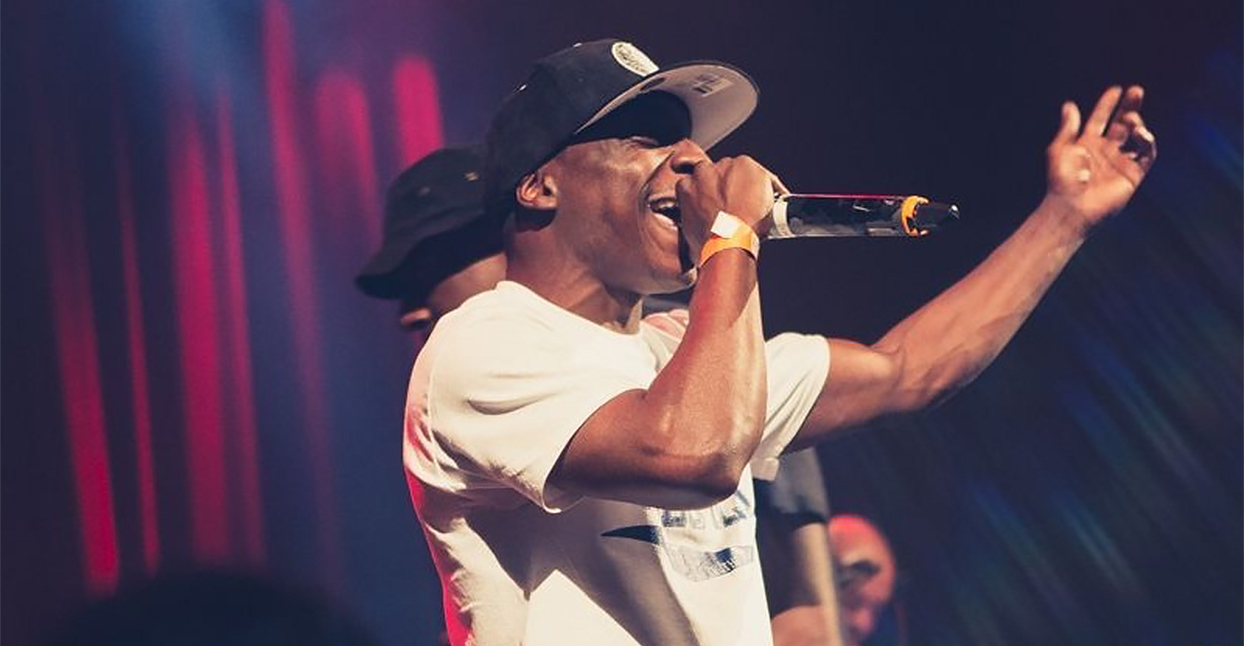 "It was just a natural fit. It made so much sense to have [Erykah Badu] do things the way we did."
In 2009, Forestville, Maryland rap trio Gods'Illa released its debut EP, The PreLease, to a crowded local hip-hop scene where Oddisee, Tabi Bonney and Wale were already sharing creative space. The D.C. region is relatively small; so while The PreLease showed promise, it struggled to stand out. It was released in the summer and, just a few months later, Wale dropped his debut, Attention: Deficit, and Oddisee's Diamond District released In the Ruff—arguably the area's best rap record ever.
Unbowed, Gods'Illa returned in 2010 with the full-length Up and Up Presents…Gods'Illa: The Album, on which the three blood brothers—Acem Eternal Mind, Godallah Truth, and Powerful Rasheem Mathematics—rapped about their personal struggles. They spoke to real folks on the grind, those working multiple jobs to pay bills. They offered a perspective not heard often in the D.C. scene, and were proud representatives of the Nation of Gods and Earths—an offshoot group closely related to the Nation of Islam, of which MCs like Rakim and Busta Rhymes are members. Their message was serious, but they kept the music light and accessible. As rap moved toward bass-heavy trap and ambient, Gods'Illa's music was a refreshing nod to the hip-hop of the 1990s, where raw lyricism and gritty beats were held in high regard.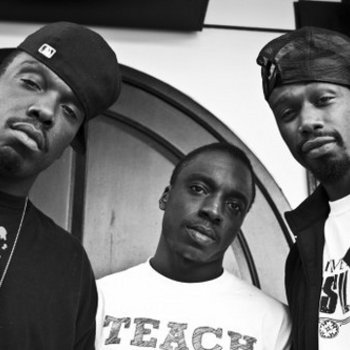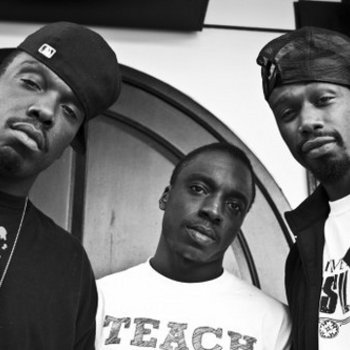 Around the time The Album was released, the group shifted focus. They refined their live show, and promoted their weekly open mic on U Street NW, which was once considered the epicenter of D.C.'s music scene. There, they rubbed elbows with peers like Maimouna Youssef, Substantial, and Black Boo of go-go band Mambo Sauce. They also connected with new talent, like abstract violinist Chelsey Green, and singer/guitarist Levi Stephens. They made connections with fellow lyricists, and soon started discussing what would become their biggest undertaking to date: a collaborative project with neo-soul icon Erykah Badu.
Yet this wasn't the same Badu we'd grown accustomed to seeing. She was focused almost strictly on deejaying, and went by the name DJ Lo Down Loretta Brown. Still, her involvement with Gods'Illa's project was a major moment for the group and D.C. hip-hop overall. Wale had become nationally recognized. Oddisee left for Bed-Stuy to be closer to the music industry. Gods'Illa was poised for stardom, and all hopes rested on the Badu-hosted CPR: The BlendTape.
"We were one of the first music acts to be signed with The Core DJs, which is a global DJ collective," says Acem, Gods'Illa's de facto leader. "Because of our time with the collective, we reached out to all our connections we made during runs to A3C and SXSW. At first, we were hoping to get a feature from Badu, considering her music drew on the Five Percent lessons. But it grew beyond that."
Acem planned an impromptu studio session with Badu in Atlanta, ahead of a DJ gig she had in the city that week. He and long-time Gods'Illa producer Joe D. found a home studio to host her, though the location initially seemed a little sketchy.
"This [is] Erykah Badu we're talking about here. I had to scramble to find a studio to take us on short notice that was also up to par," Acem recalls. "We found this studio—Mad Studios—which happened to be owned by Talib Kweli and UGK affiliate Cory Mo. From the outside, we didn't know what to expect. Once we were inside, we knew that we had the right place."
Eventually, Badu and her manager arrived at Mad Studios with nothing more than a tentative plan of how to collaborate. Badu and Acem shuffled to the far end of the studio and had an hour-long conversation that ended up becoming the backbone of the singer's contribution to CPR. Badu turns up throughout the project, playing a supportive role between tracks. Her presence was more conversational, her distinct Southern drawl adding a laid-back vibe to the proceedings.
"It was just a natural fit. It made so much sense to have her do things the way we did," Acem recalls. "And because we knew that CPR was going to be a 'blend tape,' honoring OGs like Ron G and others we grew up listening to, it fit the format of our overall message of family first."
The result was the most unified rap project ever released in the D.C. music scene. On CPR, Gods'Illa gave local rappers a platform to shine alongside nationally recognized talent. It was loaded with features from Grammy-nominated musicians Kokayi and Maimouna Youssef, rapper yU, and the late Sean Price—of Boot Camp Clik and Heltah Skeltah fame. Joe D. crafted stellar production, and Substantial—who helped shape the direction of Gods'Illa's first album—also contributed heavily.
Throughout the album, Gods'Illa pushed the limits of their sound. "You Don't Have To Be A Star" was playful and radio-friendly, far removed from anything they'd done to that point. Hearing the typically bombastic rappers wax poetic about love and romance was an unexpected, well-executed trick. The track's remix was another pleasant surprise, with appearances by veteran MCs Bahamadia, MC Lyte, and Monie Love. Sean Price added a blistering verse to "Saviours and Punishers," further solidifying the late rapper's legend as one of the genre's best lyricists.
Merch for this release:
Compact Disc (CD)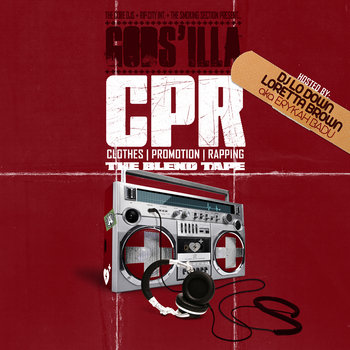 Four years later, Gods'Illa returned with Believe in Gods'Illa, but the epic scope of CPR cast a long shadow over the follow-up. Believe was similar in tone to Gods'Illa's early releases—heavy on themes of family over everything, grinding against an industry that barely regards them, and staying consistent despite many barriers. But the high points—"ForestReal," "Plugged," featuring dead prez's Stic.Man, and "Make It Work"—proved that the brothers were still strong writers.
Acem says the trio is currently working on new material—including individual solo projects and a Gods'Illa full-length—but it's unclear if the group will try to release something as ambitious as CPR: The BlendTape again. The group's devotion to quality, combined with the members' respective lyrical talents, ensures that even their most straightforward efforts are potentially classic.
—D.L. Chandler
Stream the CPR BlendTape in full, below.
Merch for this release:
Compact Disc (CD)