FEATURES
Gilles Peterson Puts His Own Spin on Classic Brazilian Music
By Marcus K. Dowling · July 11, 2016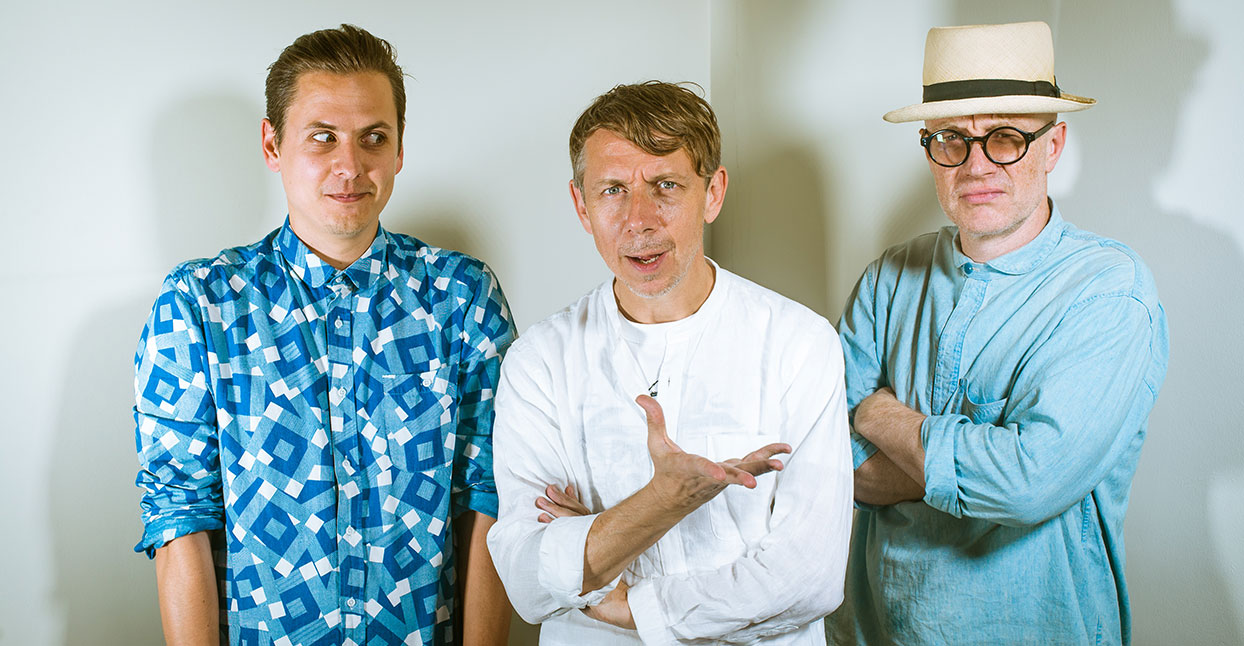 "I want to create an entire 'evening of Sonziera and Jose Prates' in the next couple of years incorporating dance, drama, music, electronic music and acoustic music."
In 1958, Jose Prates released what's now considered an iconic underground album, Tam…Tam…Tam…!, which laid the blueprint for 1960s Brazilian music. Full of deep rhythms and textured melodies, it eventually caught the attention of record collector Gilles Peterson, who once pleaded publicly for it to be reissued. For his latest release with Sonziera—a collaborative effort that includes LV's Will Horrocks, Rob Gallagher of 2 Banks of 4 fame, London-based drummer Moses Boyd, and Rio's Orquestra Imperial member Kassin—Peterson reconfigures Prates' underground classic on Tam Tam Tam Reimagined, blending the original bossa nova with European classical style. Remixing classic Latin rhythms for the 21st century is fairly common in modern underground dance circles. But Peterson and crew deftly combine those original rhythms with modern elements, like trap and baile funk.
On Tam Tam Tam Reimagined, Peterson's knowledge of musical history and ethnomusicology is on full display. But getting the album made wasn't easy—at one point, he even pleaded for help on television. We spoke with him about how it all came together.
How do you feel about the response surrounding the announcement that you were re-imagining Tam Tam Tam?
I'm pleased. There's a funny story that's built into this. In a way, it's quite the unexpected journey that I've found myself on with this character Jose Prates. He actually didn't make many records, actually. He made one before the one that we re-imagined, but basically the Tam Tam Tam album opened up the door for me.
Take me back to the first time you heard Tam Tam Tam? Where were you? What was happening?
I was in Brazil preparing a record that I made as Sonziera with Universal Records. I got some old school people together, and we went into a studio and made, for me, what was a dream record. Before I made that record, I was in Brazil with Floating Points, and I took [rare record collector] Ed Motta out for lunch. We had a nice lunch, we went back to his house, and then he pulled out some records. One of them was Jose Prates' Tam Tam Tam. The original version of "Mas Que Nada" was on there, or rather the oldest version any of us had ever heard before. I did some research and found out that this was the version that Jorge Ben wrote, which then became a hit with everybody and become an unofficial Brazilian national anthem.
Ironically, Jorge Ben had been benefitting from the publishing credits on "Mas Que Nada" for years. Intriguingly, Rod Stewart had been doing the same thing with Jorge Ben, because he wrote "Da Ya Think I'm Sexy," which is based on Jorge Ben's "Taj Mahal." Rod's story was that he'd heard the song that became "Da Ya Think I'm Sexy" subliminally while down in Brazil for carnival. So, when he sat down to write "Da Ya Think I'm Sexy," he actually ended up claiming the rhythm of "Taj Mahal" as his own. In the end, Jorge Ben sued Rod Stewart and got his money back. This story of "Mas Que Nada" makes this whole story even funnier because it goes even further back to Jorge Ben doing the same thing that Rod Stewart did!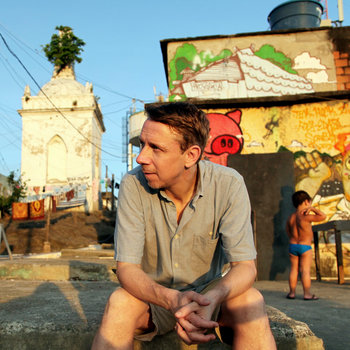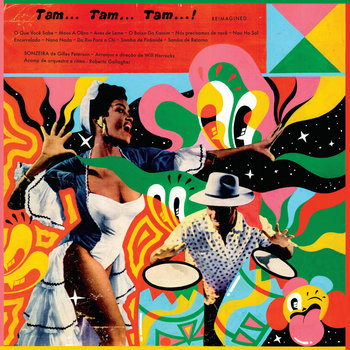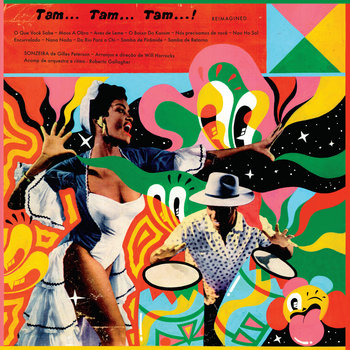 .
00:10 / 00:58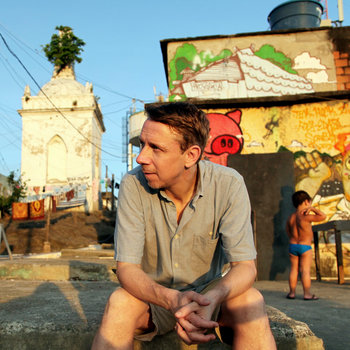 Merch for this release:
Vinyl LP, Compact Disc (CD)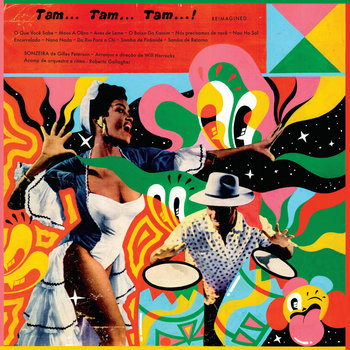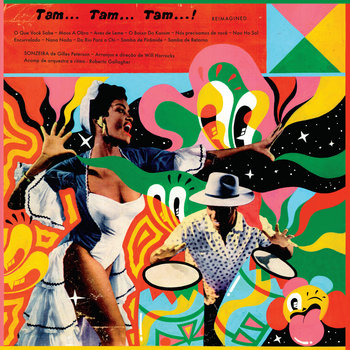 What made Tam Tam Tam so iconic for you?
[Tam Tam Tam] answered a lot of questions for me about the roots of Brazilian music. There's an "Africanism" and "Europeanism" that are both a part of Brazilian music that meet [on the album]. So Tam Tam Tam celebrates dance, African heritage and European traditional music. There's opera and classical, as well as jazz, and they're all mixed together. Plus, all of these elements pre-date bossa nova, which makes this a fascinating record. I became a bit obsessed by it, and realized— Floating Points and all of us on that trip—that we needed to find our own copy of Tam Tam Tam. None of us could find it. It was fucking really hard to find! Ed Motta and I even went on Brazilian national TV to ask about finding remaining copies of it. Tam Tam Tam became this dream, a memory of Ed playing it, then sending me a MP3 copy of it. The Universal album that I put out was called Bam Bam Bam as an homage to this album.
So, how do we get from Bam Bam Bam to Tam Tam Tam Reimagined?
Tam Tam Tam is over 50 years old, so it's a public domain record. This is important, because of a guy called Johnny Trunk, who has a really brilliant label in London called Trunk Records that specializes in library music and obscure soundtracks. Johnny heard about our issues in tracking down Tam Tam Tam, and he realized that it was public domain, and just pressed it up and re-released it. It became a hit amongst specialty record collectors and record nerds, and I thought, 'Oh man, I should've done that.' At the same time, I actually ended up getting a copy of the original from Egon (Stones Throw's Eothen Alapatt), who delivered it to me while I was with Ed Motta at a restaurant called Brawn in London. It was a real big moment.
Where did your desire to essentially remix the Tam Tam Tam album come from, and how did that process come together?
I had started spinning Tam Tam Tam material every now and again in my DJ sets, mixing it with Sun-Ra stuff, because it made sense. However, I found myself wanting to mix some other stuff with it to give it some punch for playing [Tam Tam Tam] tracks in bigger clubs. I spoke to Rob Gallagher, who began working on some re-arrangements of this material. I then brought in Will Horrocks from LV to mix the material, and I finally had my records that I could play in the clubs.
As far as the inspiration for the tracks—how was that process for you? I'd imagine that you could've found a great number of directions to take these recordings.
As you might now, I'm a little bit bi-polar, if that's the word. Maybe better if I say: split in two. When people listen to "Gilles Peterson," they expect me to pull out old music, or they know me for my compilations, the Sun-Ra stuff, the NPS stuff, Jazz Juices, all of that stuff. Other people know me as the person who introduced them to Mount Kimbie, Joy Orbison, Mala, James Blake, Melanie De Biasio, BadBadNotGood or whomever. I'm very heavily in that side of things, too. At the end of the day, I'm a working DJ who does radio shows, runs record labels and I do this and that. My main means of earning money—because there's no money anywhere else in this game, really—comes from being a DJ, so that's my primary job.
For me, I wanted to play Tam Tam Tam to people who might be in a nightclub in Ibiza, so I had a different head on my shoulders. In a weird way, I don't want Ed Motta to hear this record because he might think, 'How could you do this?' and that what I've done to Tam Tam Tam is awful. Some people will hear this and say, 'Oh my God, this is terrible.' But then on the other hand, I remember when I was younger, I liked going to places where I think I might not like something, but then someone plays something and it opens up a door for me.
Playing this record in Ibiza is intriguing, as the journey for these songs from Brazil to the White Isle is quite far on multiple levels. What's your reasoning for including this music in those sets?
People ask me why I go to Ibiza, because it seems like it's full of people who are hooligans. I'm like, 'It might be, but the thing is, when I play at Space with Carl Cox, 99 percent of the audience is wondering what the hell I am doing and why I'm playing, but there's 1 percent of the audience that believes that I've changed their world.' When I was 15 and 16, DJs changed my whole world of music at weekenders by mixing in jazz tracks with big [mainstream] tunes. In general, playing different music in a context where people can understand it in their environment is a lot of fun for me, because I can incorporate different types of musical rhythms that are exciting at the moment, like footwork, nu jazz, techno, and trap. As a DJ, I'll do my revival and retro disco boogie stuff or whatever, but I'm always dropping some newer stuff in there, which usually fucks people up! Some people are like, 'Gilles, just play those old tracks that you put on your comps,' and instead I'm playing [deceased Chicago juke DJ/producer] DJ Rashad or something, and they're confused.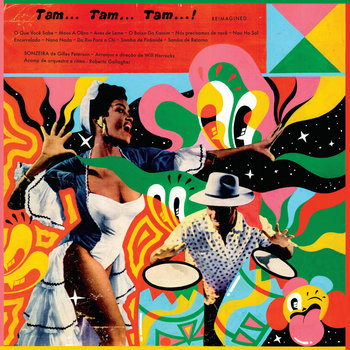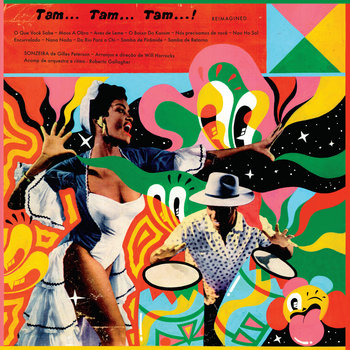 .
00:10 / 00:58
Merch for this release:
Vinyl LP, Compact Disc (CD)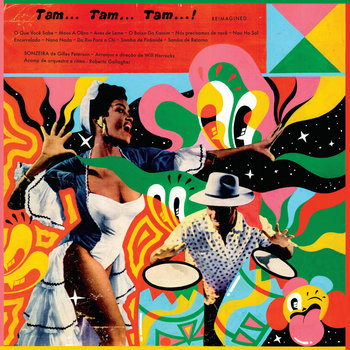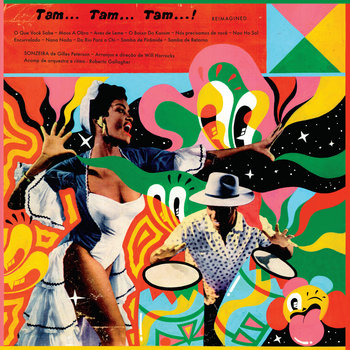 Unrelated, this cover art is really something else. Who did you find to make this happen for you?
Hattie Doodles is an up and coming artist who's done a lot of stuff at London Fashion Week and I like her art. She's a doodler who takes stuff and messes about on top of it. While searching for the original Tam Tam Tam, someone came up and said they had the sleeve, but they couldn't find the record. So they gave me the sleeve. I gave that sleeve to Hattie Doodles and she doodled on it and that's the artwork for the [Bandcamp release]. We're not just re-imagining the original record, but we're also re-imagining the art.
What are your plans, if any, for working with his material again?
We're doing a show along with the Tam Tam Tam record. The Jose Prates original was also a record that was made as a promotional item for the tourist board of Brazil. There was a show associated with Prates' album that toured all over the world and incorporated Brazilian rhythms, musicians and dancers.
What we're doing is something similar to the play that came out about Fela Kuti, a Broadway/West End play-as-version of the record like what the original album was originally intended. At the moment, we're working with dancers who will choreograph some stuff around the new tracks. Whether it's the Sonziera record we made for Universal two years ago—which had a film made about it—or the re-imagined version which will have a stage play, I want to create an entire "evening of Sonziera and Jose Prates" in the next couple of years incorporating dance, drama, music, electronic music and acoustic music.
—Marcus K. Dowling