FEATURES
Georgia Anne Muldrow's New Album is Inspired By Love and Family
By Chaka V. Grier · October 24, 2018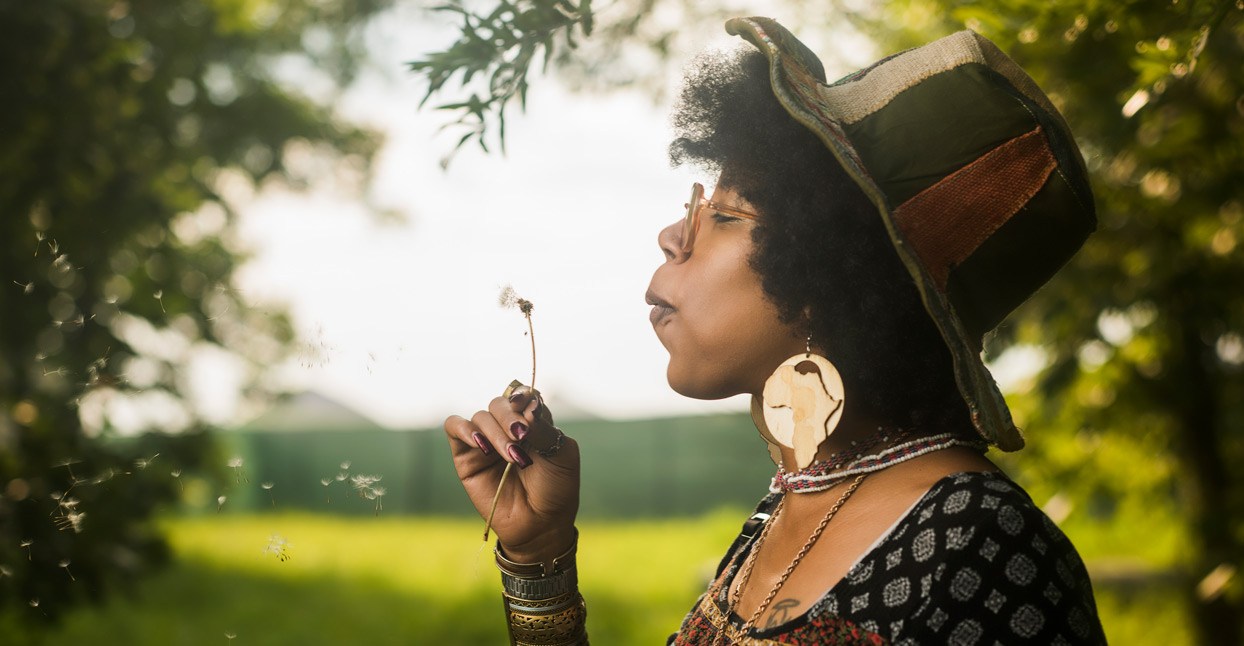 During the period leading up to the making of Overload, singer/lyricist/producer Georgia Anne Muldrow was in her own state of overload. She was caught between two spaces: one that fed her creatively, and another that threatened to undermine it. Yet both would play a key role in the creation of her new record.
During her downtime, Muldrow started trading music and providing features for producers in France, the Netherlands, and the Philippines, giving each production the same mindfulness she'd given her own material. Her daughter often entered the room while she was playing a track, and would start singing along. "Now that's a song I like," she'd say. Then Muldrow's long-time partner, rapper Dudley Perkins, would peek in. "That sounds like a song that could do something," he'd offer.
Muldrow soon wondered if some of these songs made more sense for her own album. "[The producers] were like, 'Yeah! We wanted to work with you,'" Muldrow says with a self-deprecating chuckle. "So it started coming together like, 'What are we going to do with these songs?'" At the same time, the outside world was spiraling out of control; at the same time she was working on music, Muldrow had to contend the daily onslaught of terror and hate-driven politics, and stare at social media feeds filled with images of young black men being murdered by police.
"I was in a low state with all the things that's going on," she acknowledges. She found solace in reading about history, hoping to find tools to help combat the feelings of oppression and helplessness. It didn't work. "I'm checking out all these different books, but me having this education isn't stopping people from getting murdered in the street," she says. "It's not stopping that. It's the overload. I've read about non-violent protest. I was into that. And now it's just like, 'Well, no, that doesn't work.' We're inside of this ancient war, and I will not live in those conditions."
Instead, Muldrow chose love—love of self, family, and community. She rooted herself deeper in her gift, purpose, and spiritual practice: the music. Perkins, her muse and secret weapon, helped take the budding album from a sprawling dream to a streamlined statement. "I had a group of songs that I really liked, and I put it together and made a whole epic story," Muldrow says of Overload. "Dudley helped sequence it, take some songs away and add some." Long-time friend, singer Aloe Blacc, assisted with everything from mastering and artwork to morale. "He really helped me keep my head up about the project, because sometimes it's like, 'What's really going on? Why am I even doing this?'"
Then out of the blue, the painter Martin Norwood gifted Muldrow a stunning oil portrait of herself. It blew her away, and became the album's cover art. "It was like a sign from the universe to keep going," she says.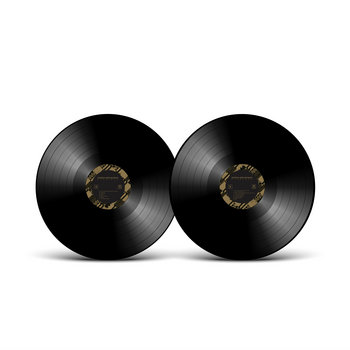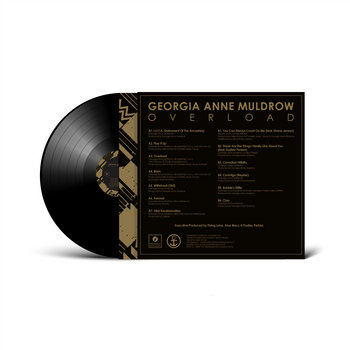 .
00:10 / 00:58
Merch for this release:
Compact Disc (CD), Vinyl LP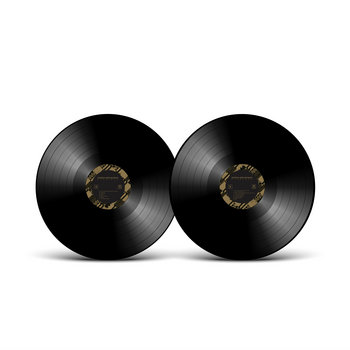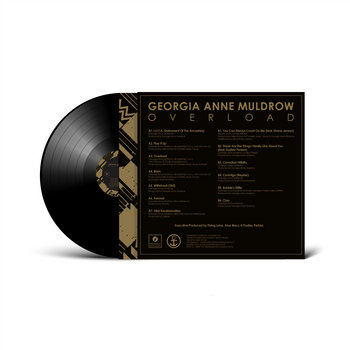 Overload continues the undefinable, iconoclastic work Muldrow's been making since her 2006 debut, Olesi: Fragments of an Earth. She creates avant-garde music that's praised by the likes of Yasiin Bey (fka Mos Def) and neo-soul pioneer Erykah Badu. Off-center sonic journeys that inspire, challenge, and reveal all sides of Muldrow—whether it's Olesi's thunderous free jazz, VWETO's funk-rock-hip-hop hybrid, or A Thoughtiverse Unmarred's cinematic rap—spring from her own thrilling and unpredictable energy.
"I'm honored when anybody gives my music a chance, because I know it's a little leftfield," Muldrow says with a laugh. "It's not conventional R&B. It got a little guts to it."
Guts, and glory. Voices are lifted in whoops of praise on "I.O.T.A. (Instrument of the Ancestors)," which shares space with the ephemeral '70s street-soul of "Williehook (skit)." "Bobbie's Dittie" is propelled by euphoric, Afro-tinged scatting and rhythms, and the swing-influenced "These Are the Things I Really like about You," which features Perkins, is a Gap Band remake that feels like a modern-day Ella Fitzgerald and Louis Armstrong duet.
"I love that song," Muldrow says. "It's something different. It's 1930s P-Funk. I love black music so much that I like to mix it all up together. It might be a jazz set with a flat bass and then the horn lines. I wanted something to [sonically] paint the dangerous environment that love can live in."
The masterful collision of sound is not surprising, since anything and everything can inspire a Muldrow chorus, beat, or song: a moment of reflection or anger—even cars coming down the road. Take the spacious R&B track "Canadian Hillbilly," which began as a question about Drake ("How you all the way up in Canada but got the drawl like you from Mississippi?"), and became a smoldering, spacious ode to love. "Just sing you a pop melody that comes out of your head. How fast can you do it? Can you do it? Or are you just singing BS?" were some of the questions Muldrow asked herself. "And I was like, yes, I can do that. I wanna make me a Drake song."
But Overload also isn't afraid to get tough. Witness "Blam" ("Before I be a slave, buried in my grave") which, despite its title, Muldrow says has little to do with politics and everything to do with love. "I don't feel like my music's so political no more," she says. "Politics is what people perform, but culture is what people are really interacting in—cultural music. That's what I'm doing. Talking about what's going on. Can't nothing live under colonization. It's just oppression. We can't let things regress. We need to protect our families. If we know we can't call the police, that the police can kill whoever they want and get a paid vacation for it, than we gotta be prepared. And I feel like that's an expression of self-love that's not promoted. Self-defense stems out of self-love."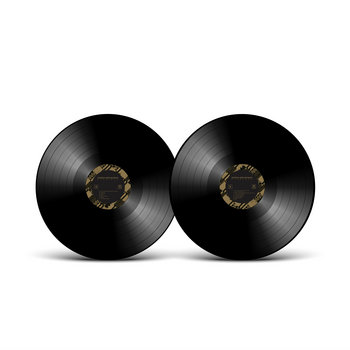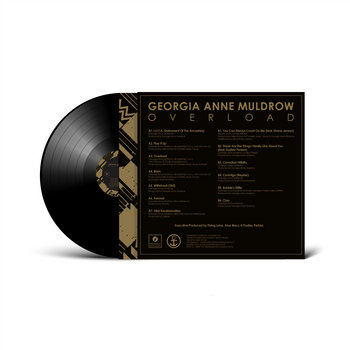 .
00:10 / 00:58
Merch for this release:
Compact Disc (CD), Vinyl LP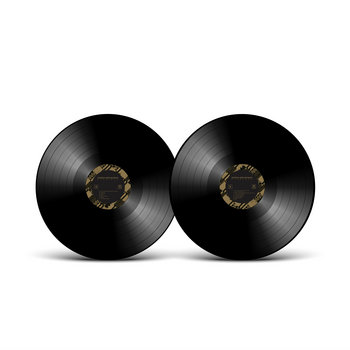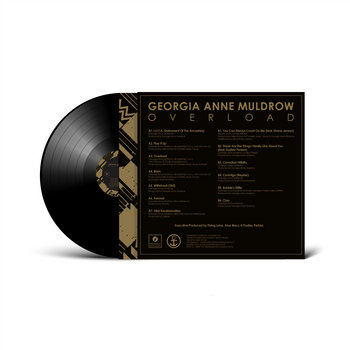 Overload is Muldrow's debut for the celebrated label Brainfeeder, and the marriage is a fitting one. "When everybody learned about it they were like, 'That makes so much sense!' They can hear the kindship of that sound coming together," she says. "It feels natural. And I'm proud. I'm definitely into feeding brains, that's what I like to do."
Brainfeeder has also done what other management and labels couldn't: They've accepted the music and the artist as they are; no sound makeovers, no glam squads. Overload is pure Muldrow magic.
"There was never talk of me changing. It was like, 'Whatcha got? OK, let's work with that!' To be understood that much has been a new thing for me. Even though we live in an unnatural world, I'm trying to be the most natural person I can be. And when you see me, and you hear me, it's the same person on the record. I feel like there's value in that. It's an old-school thing. A punk rock thing. You don't fake that."