FEATURES
Savages' Guitarist Gemma Thompson Embraces Her Experimental Side With Bashan
By Nick Fulton · November 08, 2017
Gemma Thompson, perhaps best known for her work in British rock band Savages, is one of the most inventive guitarists of her generation. In performance, she can be seen wrestling her instrument with the kind of looseness that comes from having complete faith in her ability; her style is a delicate tangle of feedback, reverb, and ostinato. In Savages, her guitar leads are threaded together with her bandmates on bass, vocal, and drums to form structured rock 'n' roll songs. But her most recent experiments with sound have freed her from those constraints.
In a studio and at her apartment in Leipzig, Germany this past summer, Thompson spent several months experimenting with different guitar frequencies, with the goal of letting the sounds lead the songwriting. She wanted to find an audible way to describe landscapes, using the way it travels to represent different physical formations: cliffs, rocks, waves. The results of these experiments, recorded with her partner Sam Sherry of the band A Dead Forest Index, are presented as four unique compositions, written as complementary to one another. They offer a journey into the mind of an artist who's passionate about finding new ways to interpret sound.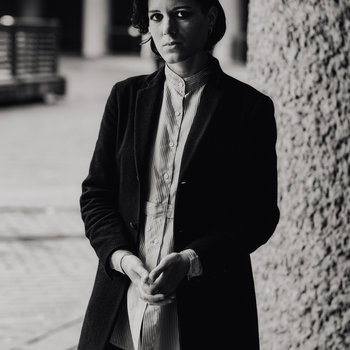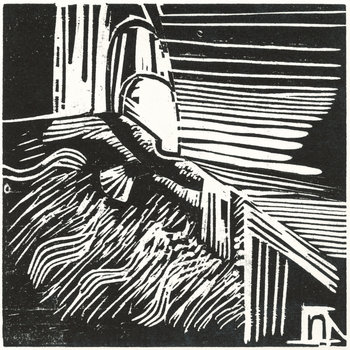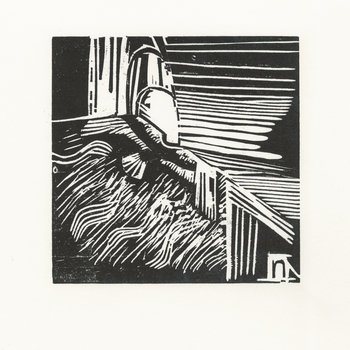 .
00:10 / 00:58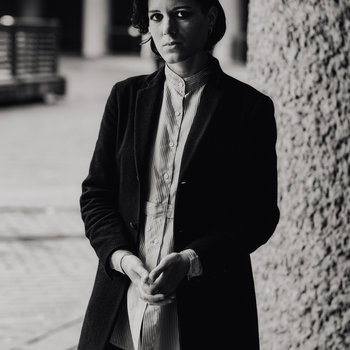 Merch for this release:
Poster/Print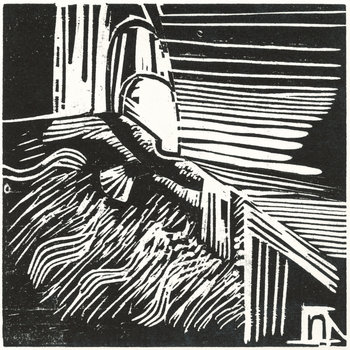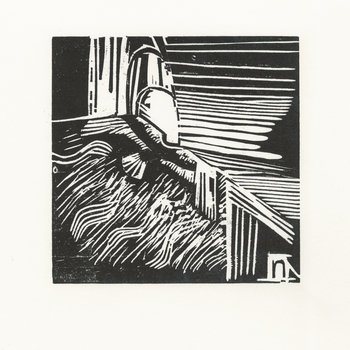 For Bashan—EP1, Thompson took cues from several projects she'd recorded with Savages, as well as a film score she was asked to record for a documentary about Dennis Hopper. Using those as a launching pad, she set about to create something she wanted to listen to, that also reflected her desire to expand the scope of her work.
When did you start working on music for the Bashan project?
We used to do a lot of odd projects with Savages; we did a project called Words To The Blind with a Japanese noise band called Bo Ningen, and we did numerous projects in really large spaces. We did a project years ago for Pitchfork which was based on a resonant frequency, like a room recording, based on Alvin Lucier's 'I am sitting in a room' piece. It's quite a famous piece, where he speaks this phrase into a room, records it in the room, and then replays it back into the room until you get the resonant frequency and the sound of the room. Then, I was invited to do a score by a director named Nick Ebeling, for a documentary called Along For The Ride, about Dennis Hopper.
He had this idea of creating the soundtrack as a direct response to a projection of images. I set up a load of amps and hanging guitars in a space where I could work physically with them and match them to the visuals. I really enjoyed the way it was written and thought, 'I want to follow on from this.' We finished major touring with Savages last year and I spent about six months not really listening to any music, kind of intentionally. I wanted to really get away from being in a genre, writing a certain way, writing songs.
So the only things that I listened to were Benjamin Britten's opera called Curlew River, and some Arvo Pärt. I was trying to work out my connection to these things, and the closest I got to a reference was the paintings of Morris Graves, a Seattle-based painter who mixed Eastern and Western philosophy and became a recluse. I felt closer to those paintings with what I wanted to do musically than any other music that I could set out to listen to, basically. I've always been obsessed with birds and the idea of being taken on a journey through a landscape and transcending what you are as a human. It also connected with this idea of not having a complete home, with home being a transient idea. We travel so much from one side of the world to the other, particularly with Adam and Sam [A Dead Forest Index], we have that similar kind of headspace.
Do you remember the first time you encountered Morris Graves's paintings?
The first encounter was more about his Dadaesque connotations than his paintings. He was a friend of John Cage's and I was reading a book that Sam got me called Where the Heart Beats: John Cage, Zen Buddhism, and the Inner Life of Artists. It was about the purpose of Zen Buddhism that influenced his [Cage's] work and his processes, and about the people he'd met along the way. I would always research the people he mentioned, and he started to befriend these kind of Dadaesque artists in the U.S. and one of them was Morris Graves.
Graves was quite absurdist in his actions, and I read more about his character and how he decided to build his home studio and to cut himself off from the world. There's something about cutting yourself off from the world, you're actually saying so much about the time you're in by doing that. So when I saw his paintings and his actual work, it completely made sense. It was almost as if I saw them before I actually did see them, if that makes sense.
When I was performing shows in South America in Bogota, I went to the Museo del Oro and there were all these sculptures about specific animals, specific creatures, that were said to have entered the underworld and then come back out. Certain people could have communication with them and see the future through these creatures that had access to another spiritual plane. I connected that with Morris Graves's birds, that by him studying these birds over and over he had some connection to where they were going, and that there was this communication with them that led to him understanding more about himself. I wanted to put that process into writing music and see if it led to the same understanding.
How much of each composition was visualized first and how much was improvised?
We had a rehearsal studio in Leipzig and I would just be in there making sounds, basically, and that was the writing process. It was very repetitive and initially a very solitary thing, where I could just play the same thing over and over and completely forget about time.
Do you remember how you achieved some of the sounds?
Some of them were created by trying to cover all frequencies with the guitar—trying to find the lower-end frequencies. There's an Indian harmonium in there, all the percussion is by Sam, and there's some field recordings.
You've talked about the importance of playing guitar at extreme volume when writing music for Savages. How important was extreme volume to the creation of these pieces?
That question came up in mastering as well, but for these it wasn't so much about volume, it was more about the space they took up. What was important at the beginning, and is still important, but didn't require so much volume, was the idea of ghost melodies that come through with volume. I was trying to create those in another way, and some parts of these compositions came out of almost self-generated melodic structures within themselves. Then I would try and emphasize what was already there. I would accidentally create these harmonies and could then bring those out again, and it almost became this self-generating thing. The original idea with 'Quartet' was that it would be four main stringed instruments and that each would be flowing in a certain way, like a breathing movement, and the others would rise and fall with it and come in and out like a breath, or a repeating gust of air.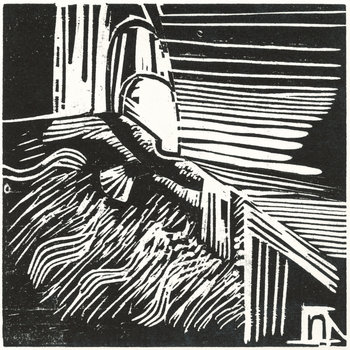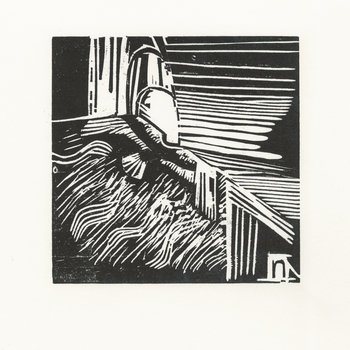 .
00:10 / 00:58
Merch for this release:
Poster/Print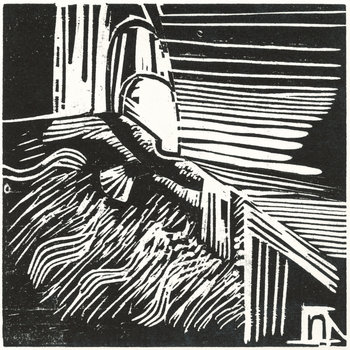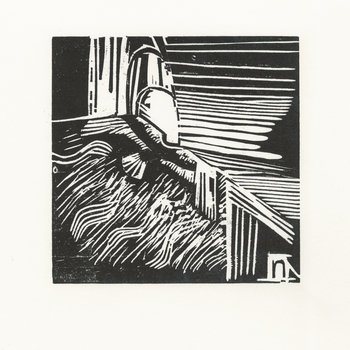 You recite a poem during the fourth composition, 'Spoken Drone.' Is that something you wrote yourself?
That's something I did write myself. Again, it is kind of related to the same journey, or the same search that I was talking about earlier, moving from place to place and trying to justify where you belong.
I was interested in your use of the word 'drone,' which has taken on a different meaning as a weapon in the war on terror. But your interpretation relates to the sound.
My first thought was always sound—I never thought that someone would think otherwise—but now I can see that and the word is kind of apocalyptic. If you were looking out at a landscape and you couldn't see anything you recognized, or it was totally decimated, that search for some kind of life within the landscape is what that's kind of about. To find your own life and your own place within that landscape, whether it's decimated or not. So the actual warfare drone could easily relate to that.
You mentioned earlier that you have isolated yourself over the last six months and not paid much attention to new music, but I did want to know if there's any contemporary music that you listen to for inspiration.
Recently, I was listening to the new Zola Jesus release; I'd love to see her live. I've only just been getting into her work through the most recent record, but I've been listening to it over and over again.
I always go into this process when we're writing for Savages. We would go into a rehearsal room and I would record the whole rehearsal for the day. I would then take it home and dissect it, work out what worked and then send it back to the girls. Then the next morning I would go for a run and listen to all the things I'd selected, and then we'd go back to the rehearsal room and work on those pieces. I would do that for ages. Then I'd get to about two months and I'd realize that I hadn't listened to any music other than our own. And I thought, 'Is this really mad? Is it counterproductive?' That's when I realized we were trying to write something that we really wanted to hear. You could do nothing but have respect for those sounds, because you were chipping away towards what you really wanted to hear, and there was some kind of purity in that. It's a process that I just trust, and I feel like I'm just at the beginning of that with Bashan. I feel like some of it's almost up to the sounds themselves, where they want to go and how they want to be performed. I love working with real sound, in a real space, and having trust and respect that it's going to lead me to something.
—Nick Fulton