FEATURES
Gemma Ray's Tempelhof Airport Recording Sessions
By Amy Benfer · June 21, 2016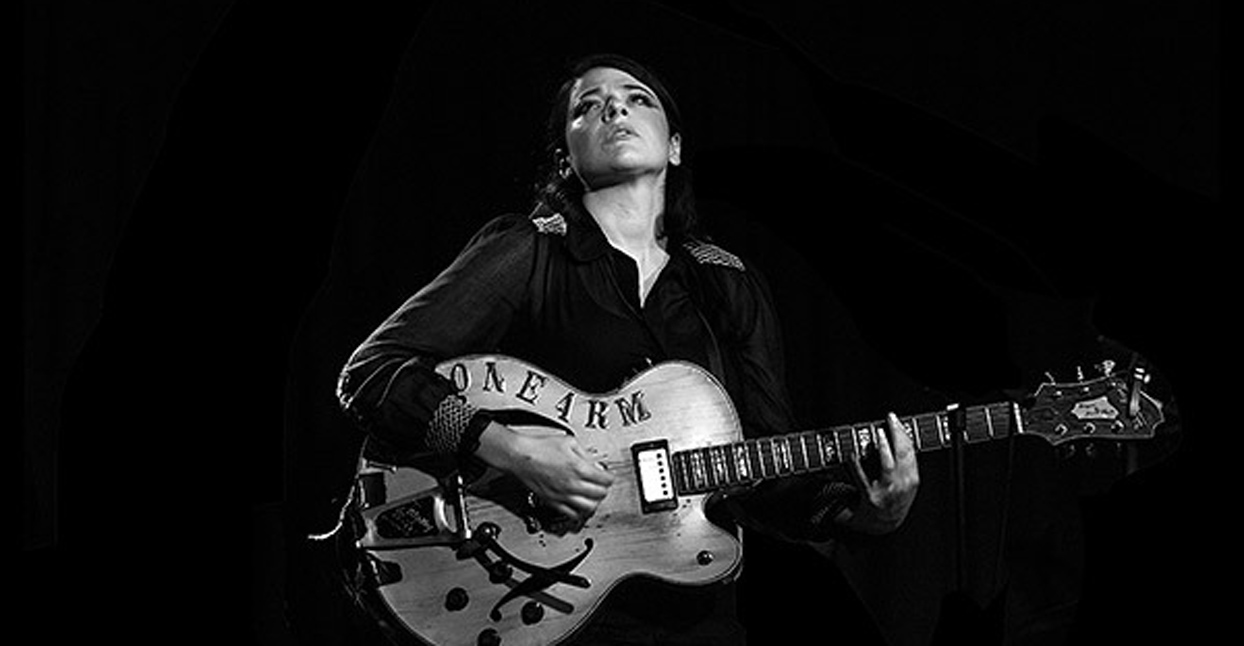 photo by Matt Thorpe
"This record was all about love and compassion: Compassion for fellow man, compassion for animals, and the earth itself. These songs celebrate being a citizen of the world."—Gemma Ray
Candy Bomber studios, located at Berlin's former Tempelhof airport, takes its name from the Allied pilots who, during the post-WWII war Berlin airlift, made daily supply runs to West Germany—and also dropped bundles of candy to neighborhood children. It's where British-born, Berlin-based singer-songwriter Gemma Ray recorded her sixth album The Exodus Suite, an epic 52-minute song cycle, and the third record she's made at Tempelhof.
Built in 1927, the airport was once the center of the Nazi war machine, then the main route into West Germany. In 2008, it became a vast public park dotted with waterfowl and windboarders; its hangars turned into warrens of businesses, performance spaces (including, last summer's Lollapalooza) and artist studios. But between the time she wrote the album and recorded the songs, the airport went through yet another historical transition: In the fall of 2015, it became home to thousands of Syrian refugees, with dormitories and a medical center constructed on-site.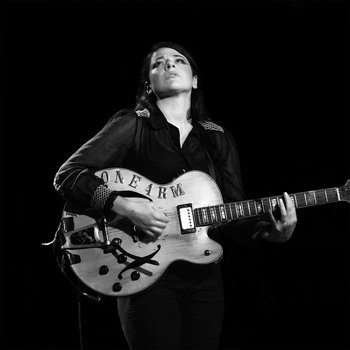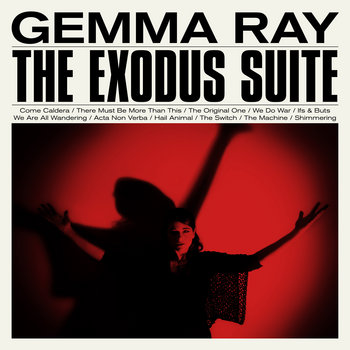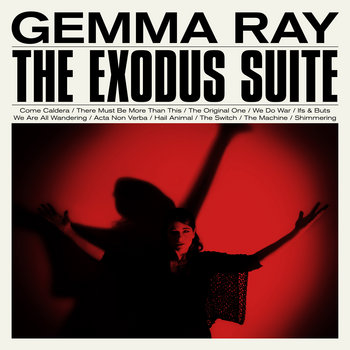 .
00:10 / 00:58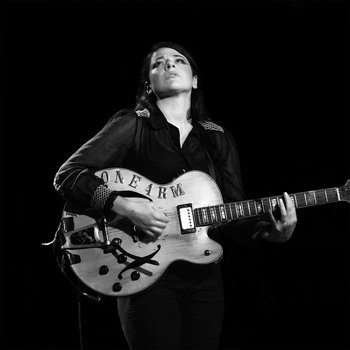 Merch for this release:
Compact Disc (CD), Vinyl LP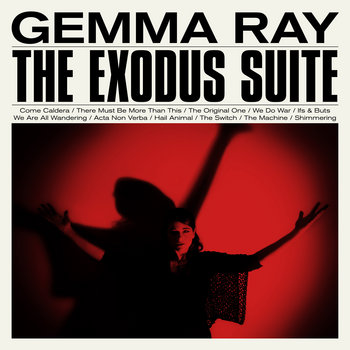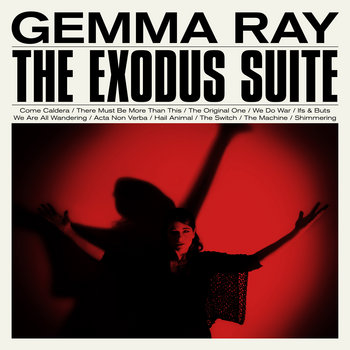 Ray's previous collaborators have included Howe Gelb (of Big Sand), the Deutsche Filmorchester Babelsberg, Sparks, and Alan Vega (who recorded his contribution to Milk for Your Motors on a New York City sidewalk, which the recording engineers dubbed "the last Suicide concert in New York"). We met up with Ray in Berlin, where we discussed the odd ways in which the personal songs on this album, recorded live over a period of seven days, reflect global themes of migration, interpersonal connection, geography, and the natural world.
The new record is called The Exodus Suite, and it's a kind of song cycle. Did you write them to be sung in a specific order?
I didn't. I would like to say I did. It was quite fun, and a challenge, to find an order that embraced the concept of the Exodus Suite. But lots of the songs feel like a suite within themselves.
Many lyrics on the album repeat in later songs, which adds to the feeling that these songs are part of a unified piece.
That was a natural thing. When it came to record the songs, I realized it was a genuine collection, all addressing the same themes, with a very strong sense of place and time, very specific to current affairs in the here and now. Obviously, some of them zoom in more, like a film scene; some are broader, more of a sweeping picture. That structure made me feel good about the decision to record them live. The songs did belong together, and it felt like a concept that went on over a period of days.
The album opens with a kind of invocation, the song "Come Caldera," and ends with "Caldera, Caldera." You hinted at your Berlin show that Caldera is a self-invented goddess of sorts. I believe you said something like, "The world needs more bitches."
She was kicking around in a couple other albums, too, just making cameos, and then this album formed. For me, it's about summoning a kind of strength. I wanted the intro to the album to be tactile, to reach out to people wherever they heard it. We wanted it to feel kind of like a hand was coming out of the record player, looking around for who is out there, dragging people in. Summoning something.
You seem to have a thing for volcanoes. Besides appearing in "Caldera," they show up on many of your other albums as well.
I can't seem to shake them off! Some imagery just doesn't leave you alone, whatever your art form. I'm interested in geology, too, and volcanoes as an art form. I even like drawing them! And I'm interested in how it can affect people's lives—living so close to destruction.
You've recorded at Tempelhof airport many times. How was this project different?
I've always worked in that airport doing different projects. It's just down the road—I can bicycle to the studio from my apartment.  It was always dead and isolated, and it has this incredible architecture, and you feel like the only person alive—which is how I usually feel when I make records, and when I write. I like to feel as alone and isolated as I can. This record was the complete opposite.
During the last record, we made up this fantasy world, because it just felt so empty. We had this idea that Tempelhof was a different planet, and people were getting sucked underneath. There's a song called "Tempelhof Inn," where people stop off when they want to rest. We had all sorts of stories about what's going on underneath the airport. And then, it happened: It became a strange new world again. It had such a strange history before, and now—what an incredible part of its history, housing all these people. We played this game of making a secret village, and then it became a real village.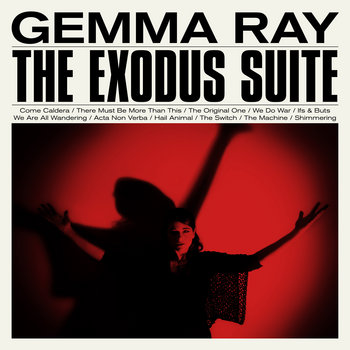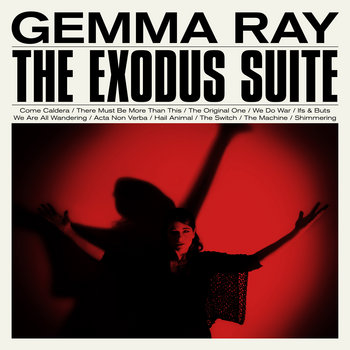 .
00:10 / 00:58
Merch for this release:
Compact Disc (CD), Vinyl LP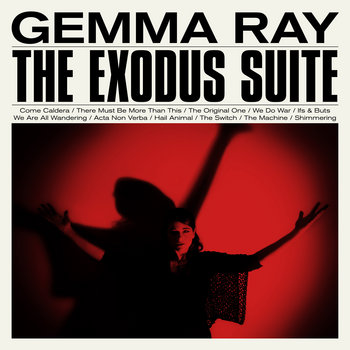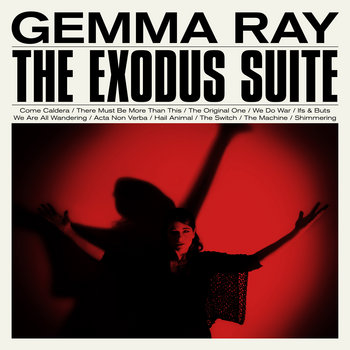 Many of the album's themes touch on exile and migration. Berlin has long been known as a city for artistic exiles. But while you were writing the album, the Syrian refugee crisis hit. Berlin became an international haven for refugees and you recorded the album in a studio with a refugee center literally downstairs. How did that inform the lyrics and your work?
The album was largely written before the refugee crisis started, but the final, intense, hammering of the songs was when the refugee crisis was in full force. This record was all about love and compassion: Compassion for fellow man, compassion for animals, and the earth itself. These songs celebrate being a citizen of the world. I think it was there for me on a subconscious level.
Recording in that studio, the songs were filtered through that experience. As the lyrics were coming out, and we nudged them this way and that, they started to take on a new meaning. It was strange. Some of the lyrics were kind of open anyway. They come to life to me when I'm performing them too—they kind of open out to other people. It was like they were changing before my eyes as I was starting to record them.
It's hard to articulate how it affected the record. Some of the songs were from a very holistic place—feelings I have, wanting to draw together with fellow humans, in compassion and empathy.
The songs were written before I went into the studio, but when we got there, as you know, it had sort of turned into a kind of village. There's a little medical center, people were friendly with each other—it started to feel like you were stepping into another world.
In the actual studio, there was no distance from what you read in the news. You could hear it. It was there every day. There was no way that couldn't filter back to you as a singer, especially the way we made the record, which was totally live. You can't help but be constantly aware of how these people must be feeling when you are walking in and out of the studio.
I don't want to sound like I understand in any way what those people were going through. It's difficult to phrase without sounding belittling or patronizing. It was also sort of uplifting, because it's like what I was imagining: People were just arriving from God knows what hell. And then they must think, 'We're here. We're somewhere.'
—Amy Benfer