FEATURES
Gareth Coker Is A Name You Should Know In Video Game Music
By Vance Brinkley · August 21, 2017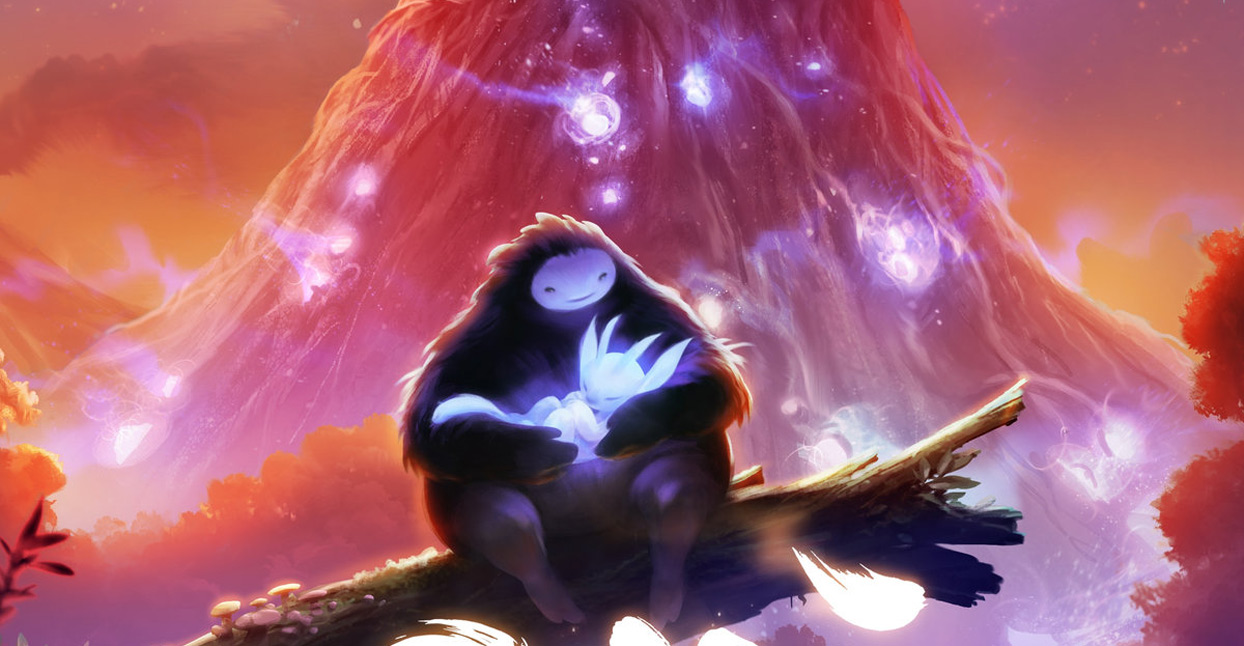 This past June, film score composer and producer Gareth Coker found himself in a spotlight that he never truly expected. He performed at Microsoft's famed E3 press briefing, and for roughly three minutes, his music set the stage for a grand, pixilated adventure. As his keys settled into a hypnotic groove, it became clear that a new video game, Ori and The Will Of The Wisps, would become a gem in the community. The trailer was released to excitement, with fans and critics posting emotional reactions on YouTube.
Though the first game, Ori and The Blind Forest, was considered one of Coker's most recognized soundtracks, the album was just one of the many projects he's been a part of. From the dark vibes of virtual reality action game The Unspoken, to the upbeat drum tempos of InMomentum, Coker has a budding legacy in composing for video games and short films. While Ori and the Will of the Wisps is still in production, he also has his creative touch behind the music for ARK: Survival Evolved, which is set to release in late August. As he continues to build his name in video game music, moments like E3 foreshadow a seemingly bright future. With a massive Bandcamp page full of video game soundtracks, we asked Coker to discuss his path and where's he headed next.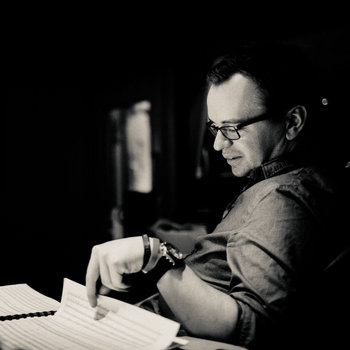 .
00:10 / 00:58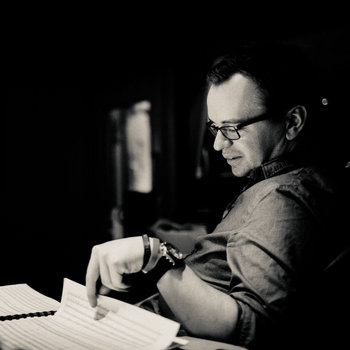 Tell me about your journey becoming a music composer.
It started when I was gifted piano lessons at eight years old. At the time I wasn't particularly into it. A few months later, my parents sent me off to boarding school. Now, in boarding school, there isn't a lot to do, especially on weekends when you're away from home, and there are no classes, so you are left to entertain yourself. And I chose to practice, practice, and practice some more. When you do that, you get pretty decent quite quickly. It led to a first public piano performance at nine, and I guess once that happened, I caught the bug.
It wasn't until I turned 15 that I started getting into composing for real, and it all stemmed from playing in school orchestras, and mostly the jazz band, as jazz piano requires a level of improvisation. Improvisation slowly transitioned into composing. At 17, on the advice of a music teacher, I applied on a whim to the Royal Academy of Music, not really knowing anything at all about orchestration and arranging. The majority of my portfolio was piano music, and one string quartet, and a couple of electronic pieces! Looking at the other applicants at my interview, I didn't think I had a hope. I was wrong, and upon asking my professor why I was chosen, the answer was simply 'because you can write a tune, everything else can be taught, but the hardest thing to teach is a feel for melody.' Thus began my journey, and to be honest, the life of a composer is a non-stop education, there is always something new to strive for, a new technique, a new production skill, and then of course the natural progression in one's music from writing (and finishing) more music.
What inspired you to compose music for media? 
I first became aware of music via two entertainment 'landmarks.' The first being the score for Forrest Gump, which came out when I was 10. The 'Main Title' theme by Alan Silvestri was one of the first pieces of sheet music I ever bought and it is simply one of my favorite melodies of all time. The second landmark was the Star Wars flight simulator games, X-Wing and TIE Fighter. These games had MIDI music, but through the innovative iMUSE engine, the game was one of the first to have adaptive music. In 1993, this was no small feat, especially given that games were being shipped on floppy disks. I believe TIE Fighter was 5 x 1.44 MB floppy disks! About 40 missions and tons of music all packed into there! Now we're in the age where games are 100 GB….
My interest in film and game music grew immeasurably once I started composing, and once I started at the Royal Academy of Music, it seemed the only logical direction to go. I've always felt that I've had a slight affinity towards games simply because I've played more games and spent more hours gaming than I have watched films. I find I can imagine myself as a player of the game and try to think about what music they might want to hear while playing a certain part of the game. I believe game soundtracks are less about transmitting the moment-to-moment of what's happening on screen (because the player is in control of that anyway, and thus instinctively knows what's happening), and more about transmitting an overarching feeling that ebbs and flows in a subtle way. This philosophy does, of course, depend on the type of game that one is scoring, but it's a general approach that I feel works well.
How have you been able to diversify the sound of each project's soundtrack?
It all starts with a palette for me. I don't limit myself to 'just the orchestra' or 'just electronics;' the only thing that matters to me is what fits the visuals. Fortunately, in games, visuals differ greatly from one project to another, so it actually isn't too much of a challenge to find a unique sound for a game. I simply make sure to not rule out anything at the start. This can mean that 'the blank canvas' looks particularly intimidating at the beginning, but with time and experience, that fear gradually dissipates!
Can you tell me about the process of composing Ori and the Blind Forest?
It was a long one! I was approached by the director of Ori—Thomas Mahler of Moon Studios—about doing the music for the prototype of the game. This was long before it had been picked up by a publisher (Microsoft). I played the prototype and as I've been playing games for a long time, I had an immediate hunch that Moon Studios had something unique and special. This all took place back when I was still getting my feet wet in the industry in 2011, so I was still very new on the scene. Thomas heard a few of my tracks on the website Mod DB, a place where developers make 'mods' or 'addons' for existing games for free. He liked what he heard and said if I did the prototype music for free, I could do the game's score if it was picked up by a publisher. Microsoft gave Moon Studios a deal, and here we are today.
In terms of writing for the game, Moon Studios gave me full access to everything they were working on at all times. I saw Ori before all the beautiful artwork came in. I played Ori when Ori the character was simply a geometric shape and not the iconic character we know and love today. All the levels were just squares and bits of geometry. But, even at that fundamental level, the game was fun. And if you have a fun game without any of the bells and whistles, you're probably onto something.
Allowing me to get involved this early meant I could really get a feel for the right 'tempo' for the game. Most of the standard platforming cues fit between a certain BPM range. Most of the escape sequences are the same tempo, except the last one which is slightly faster. Finding the right tempo in a game that is all about movement is actually imperative.
Getting a feel for the pacing and tempo meant that when all the artwork came in, I could really just focus on the palette. Even tempo can define palette and what instruments you might use, so having that defined made things a little easier. Essentially throughout the development process, you're looking for as many cues or hints as possible in the art, gameplay mechanics, animation, and sound that will guide you through creating the compositions. Having access over a four-year period meant that by the time we got to recording the score in Nashville, I basically felt 'at one' with the game. It's rare to find that kind of synergy in anything, but with Ori, because I was involved for so long and I learned so much along the way, it happened pretty naturally.
In the process of composing Ori, did you think it was going be beloved by gamers and critics like it did following the game's release?
As I mentioned above, the game's prototype was so enjoyable that I had a feeling it would at least do well. All the team put everything they had into making the game, and by the end of the project there was quite a special chemistry across all departments, this was born out of things that worked, things that didn't work, agreements, disagreements, but ultimately we were all trying to make the game as great as we possibly could. When we finished, I think we were all happy to let the game spread its wings and see how long it would fly. We were comfortable with what we put out there, and at the time I think it was the best representation of what the studio could produce.
But I don't think anyone could have predicted the level of success the game had and how much it seemed to capture people's imaginations. It's something you hope for, but you can't really plan for. I always love whenever someone fires up the game to stream on Twitch, it never gets old to take a peek and see another person experience the game first hand, and seeing people's reactions—we figure we did something right!
.
00:10 / 00:58
How has Ori impacted your life?
The success of the game has led to a lot of opportunities. The most immediate ones were within Microsoft and being asked to contribute music to Minecraft. I've now written about three hours of music for various expansions of the game (Greek Mythology, Chinese Mythology, Battle mini-game, Tumble mini-game). Additionally, shortly after the game came out, I was asked to write music for the early-access title ARK: Survival Evolved, which went on to become a major hit.
One of the things I've enjoyed most though is the opportunity to speak at conventions, like Game Developers Conference, and be on composer panels that happen at PAX or MAGFest. It's at these occasions where I get a rare chance to interact one-on-one with fans of the game. Video game fans are very passionate about their games and seem to have an incredible knowledge about them—maybe even more than the developers! Regardless, those moments are what I remember because you get to see that someone actually enjoyed what you created and you realize it was all worth it!
Tell me about your experience premiering Ori and the Will of the Wisps at E3 2017? How big of a moment was that for you?
Both awesome and terrifying. The idea came about when Aaron Greenberg, Head of Marketing at Xbox, upon viewing a rough cut of our trailer, suggested that we have a live piano. I said yes, and things moved very quickly after that. We thought about other instruments and voice, but due to the nature of the trailer, we didn't want to do too much to detract from the visuals and narrative of the trailer itself, thus a subdued piano performance was the best solution.
As for the experience itself, I have very good tunnel vision, but only when things are relatively still. Now, the way the stage was set up was that I was on a circular module of the stage that rotated me on and off. So the terrifying part was being rotated around from off stage, and seeing a packed-out Galen Center, and then thinking about all the people watching online (12.5 million). The mind starts rushing, and every negative thought enters into your head, but then the stage stopped rotating, and my tunnel vision set in, and I just played. But for about 20 seconds, it was mortifying! For perspective, while I am a reasonably skilled piano player, I am now a composer first, piano player/performer second, and as a result, the last time I performed live was about 10 years ago in front of an audience of about 500. So, this was a big step up! That said, knowing the music inside-out as I do, made things a little easier, and I'm grateful Microsoft gave Ori and the Will of the Wisps that kind of spotlight on the E3 stage.
With Ori and the Blind Forest's success evident in the gaming industry, what are the expectations for Will of the Wisps?
Simply, we expect to do better in every aspect of the game, and yet still make sure that it all comes together in the same way, no easy task. We do pay attention to all feedback (as shown in our Definitive Edition release of Blind Forest). How much of it transitions over to Will of the Wisps remains to be seen.
To quote Thomas Mahler, Will of the Wisps needs to be to Blind Forest what Super Mario Bros 3 was to Super Mario Bros 1.
Can you tell me about creating the soundtrack for Unspoken?
I was asked to pitch for the game by Insomniac Games. I am sure they did a 'blind test,' because I am not sure they would have picked me if they'd known it was the Ori composer doing heavy electronic music! In any case, this was a completely different kind of project for me. The Unspoken is essentially an arena-based one-on-one fighting game. The big selling point is that you are a modern-day wizard, and that it takes place in Virtual Reality, thus you are casting spells and throwing fireballs with your hands!
The game required interactive music and sonically it was far different from anything I'd ever done before. For the initial release, there were three characters for the game. While the score had an electronic foundation, I chose to give each character an instrument to enhance their sonic identity. So for the Anarchist I used electric cello, for the Kineticist, I used electric violin, and for the Blackjack, I used voice. We also had live drums across all the tracks. The drums helped unify everything and give the electronic foundation a bit more of a human touch, but the real soloists gave the score a personality and, with the way I asked them to play' a bit of uneasiness and mysticism that is harder to pull off with only synths!
.
00:10 / 00:58
Will you ever work on creating an original LP?
I imagine that due to the lack of a deadline, this is something I would probably start but never finish. I would certainly like to one day, but I actually think I would probably be better served to produce someone else's LP! With my approach to palette and instrument choice, there is probably someone, or several people, out there who would benefit from a media composer's approach to production. I'm not in a hurry to do this though, I really enjoy my current work!
What inspired you to put your catalogue on Bandcamp?
An easy question! First off, the direct payout for any indie artist is huge. Instead of waiting up to six months, you're waiting a matter of hours. Second, the site is incredibly easy to use. Third, you guys make uncompressed music available which a lot of people request these days. There are probably other reasons too but those three really jump out!
What are some other projects you are working on?
I just finished the score for ARK: Survival Evolved which we recorded at Abbey Road with a 93-piece orchestra! That's coming out on August 29th (both the game and the score). I'm doing some more work for the upcoming Unspoken expansions and also continuing to work with the Minecraft team. And of course, the long journey to Will of the Wisps starts now. It's my first time doing a sequel so it's going to be an interesting challenge to try and incorporate the first game's score and make it sound familiar but also new. It's nerve-wracking but I think if the nerves weren't there, it would mean that I'd stopped caring. Fortunately, I am very lucky to work on such a variety of projects that push me in different directions musically, thus it's impossible to stop caring, and things stay constantly exciting and challenging!
—Vance Brinkley