FEATURES
A Look Back at Gangsta Pat's "Deadly Verses"
By Nathan Smith · May 19, 2020
The true coronation of Southern rap, the moment when it claimed its rightful place as a regional powerhouse alongside hip-hop's coasts, is generally considered to have begun with the 1995 Source Awards, when André 3000 defiantly announced over a room of booing that the South, in fact, had something of its own to say. But Southern hip-hop had been bubbling for years before that. Thanks to the success of Houston's Geto Boys on the independent Rap-A-Lot Records and the incessant controversy dogging Miami's 2 Live Crew, major labels had started taking a real interest in Southern rap around 1992, the year that Jive released UGK's Too Hard To Swallow and Arrested Development's 3 Years, 5 Months and 2 Days in the Life Of… was released via EMI.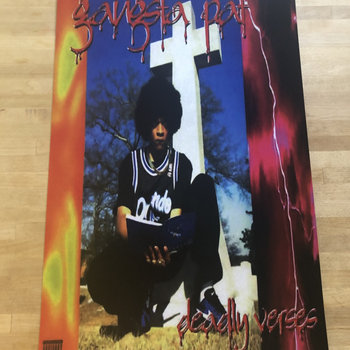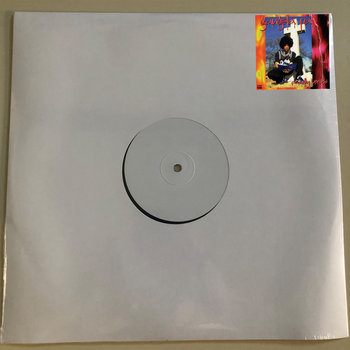 .
00:10 / 00:58
Merch for this release:
Cassette, Poster/Print, Vinyl LP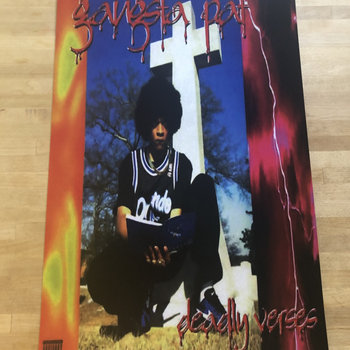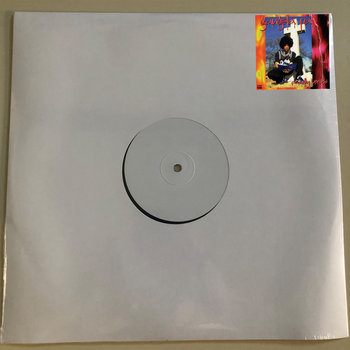 But in 1991, a full year before those certified classics, Atlantic released #1 Suspect, the debut album from Gangsta Pat, a fixture of the underground rap scene that emerged in Memphis, Tennessee in the late 1980's. Patrick Hall's rap name probably reminds you of another more famous Memphis rapper (or two), but #1 Suspect was one of the first major label releases by a Southern rapper from any city, not just Memphis. One of many underground tapes from the 901 that have endured thanks to YouTube links and Discogs listings, Deadly Verses, Pat's most infamous album, was recently reissued by SIC Records on vinyl, cassette, and digital.
The Memphis underground was overlooked by the rap industry-at-large for so many years that the scene needed to develop creative self-sufficiency to survive—prospects were so dire for the city's rappers that 8Ball & MJG moved to Houston to make their name. Because Memphis was all Memphis had, many of the city's most formative MCs also made their own beats. DJ Paul and Juicy J did double duty on the mic and the decks, and cult icon Tommy Wright III's early tapes were largely self-produced. Gangsta Pat also produced and played on his own instrumentals, unsurprising for someone born the son of Stax Records drummer Willie Hall, the percussionist on future hip-hop touchstones like Isaac Hayes's Hot Buttered Soul and a member of the Blues Brothers band.
Listening to Gangsta Pat's early records, it's hard not to detect the influence of another hip-hop polymath: Dr. Dre, the original producer who could rap and control the maestro. Pat's first flow, like Dre's, is straightforward and direct, a blistering listen. The production of his first three albums—#1 Suspect, All About Comin' Up, and Sex, Money, & Murder—is less like the glistening and immaculate studio funk that would become Dre's specialty under Death Row and Aftermath, and more the cutthroat, stab-attack turntablism of Straight Outta Compton. Though they were released in the '90s, Pat's early records still feel like the '80s.
Atlantic promptly dropped Pat after the record failed to make any kind of impact, and he spent the next decade shuffling from independent label to independent label. You have to wonder if his career would have fared differently had "Southern rap" been a familiar paradigm at the time. Atlantic didn't care about Memphis, they just wanted another Ice Cube—like the short-lived grunge gold rush in the wake of Nirvana's Nevermind, the major labels were desperate to recruit any and all "Gangsta Rap" acts in the wake of N.W.A. If his name didn't already let you know, Gangsta Pat was sure to tell you in his lyrics: there are three tracks on #1 Suspect and four tracks on 1992's All About Comin' Up that include the word "gangsta" in the title. But by the middle of the decade, gangsta rap was played out as a selling point and fading as a subgenre, so Pat pivoted to something more recognizably Memphis: Satanic rap.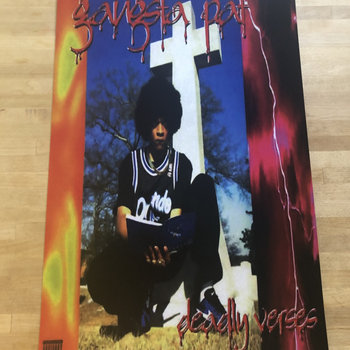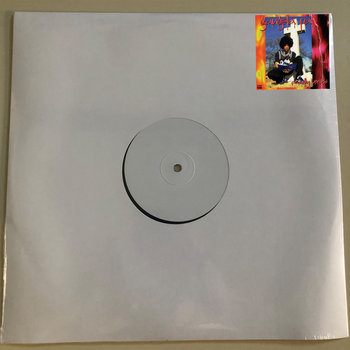 .
00:10 / 00:58
Merch for this release:
Cassette, Poster/Print, Vinyl LP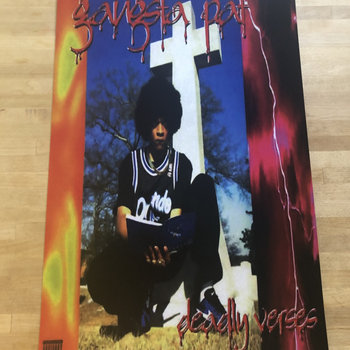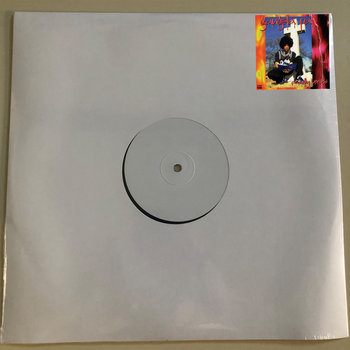 On 1995's Deadly Verses, Pat completely rebooted himself as an artist, adopting the tongue-twisting flow popularized by Lord Infamous and Bone Thugs-n-Harmony. The change in sound is so extreme that it's almost like his music was literally possessed by a demon. This is classic horrorcore pastiche: multiple interpolations of John Carpenter's "Halloween" theme, the constant utterance of the word "Redrum," depraved tales of gory murder and blunts dipped in blood. It's clearly a style that he didn't originate, and it occasionally tips into counterfeit territory, like on "Tear Da Club Up," which borrows Three 6's "Tear Da Club Up" for a shout-out track, but it also suits Pat's voice much more than his earlier West Coast affectations. His biggest hit, "I Wanna Smoke," is an effortless slice of stoner rap, with Pat extolling the pleasures of cannabis over a low-key guitar riff and wiry G-funk synth line. It's the closest thing to a classic record Pat ever produced—a cult favorite that would be sampled years later by Raider Klan member Key Nyata on his track "Get Fucked Up." Deadly Verses also represents the absolute worst of that era in hip-hop: Pat tries his hand at the kind of scary stories to tell in the dark that Lord Infamous perfected on Deadly Verses's "O.J. Murder Story," featuring a melody that sounds quite a lot like "Anyone Out There" and lyrics as uncomfortable (and indefensible) as anything Three 6 ever said on their underground tapes.
But adopting Three 6's mystic style didn't revive Pat's career, and his albums kept failing to connect. Soon bad blood would develop between Pat and the group, resulting in a very different flip of "Tear Da Club Up": the diss track "Tear Yo Club Down (3 Six Diss)." In a skit on the 1999 album of the same name, Pat explained his musical philosophy: "Fuck how many times it gets played on the radio, it's all about how many times a motherfucker goes in the store and buys your shit." Listening to early Three 6 Mafia is like hearing a direct transmission from the underworld, but Pat only saw music as a product, perhaps explaining why his work never haunted listeners in the same way. Deadly Verses might be more of a sonic follower than a leader, but it's still a fascinating footnote from a transitional era, when the South was still finding its flow.