FEATURES
How Galya Bisengalieva Mapped A Soviet Ecological Disaster with Her Violin
By Grayson Haver Currin · September 14, 2020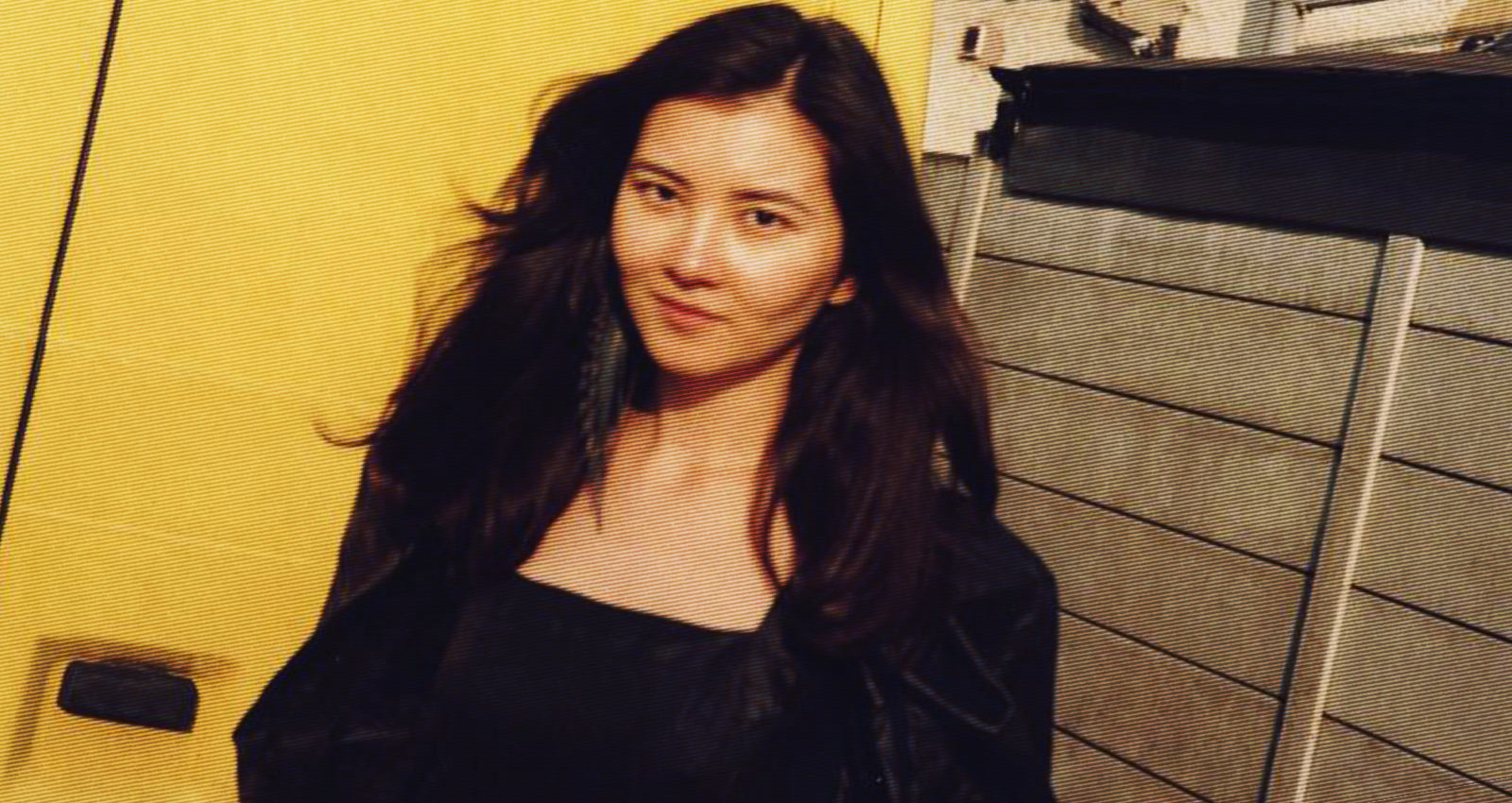 Early last fall, without any warning whatsoever, Galya Bisengalieva's violin suddenly called to mind a tragedy from her childhood. Bisengalieva—an acclaimed London violinist who straddles multiple international scenes, and has collaborated with Radiohead, Frank Ocean, and the fashion house Alexander McQueen while performing Brahms or recording Giacinto Scelsi's String Trio—was improvising with a bank of electronics when a plangent rhythm suggested a broken ship tottering at sea, on the verge of sinking. The sound summoned an infamous image from her native country, Kazakhstan, which was still part of the Soviet Union when she was born there in 1986. The mental image was of rusting and rotten ship hulls, desiccated atop the sand of a desert where one of the world's great lakes, the Aral Sea, used to be.
"When I was growing up there, everyone knew about the disaster and what happened—there was water, and then there wasn't. It was a human-made disaster, something we had done," says Bisengalieva. "There was sadness. But I was shocked that, outside of Kazakhstan, it was not so well-known."
The time had come, Bisengalieva reckoned, to put the saga of how an industrial-agricultural project ravaged a natural wonder—and how rectifying that ecological ruin now represents a necessary glimmer of environmental redemption in a world of mounting catastrophe. Her debut album, Aralkum, moves from bucolic reverie to helpless dread to guarded optimism across an exquisite and poignant half hour. Bisengalieva taps her own memories of the devastation, using field recordings from the Aral region, where her mother was raised. Aralkum embodies the disaster's surreal beauty and lingering woe.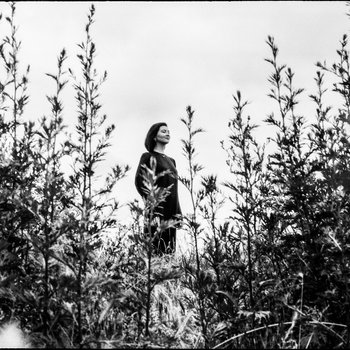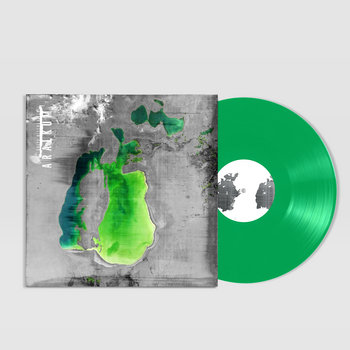 .
00:10 / 00:58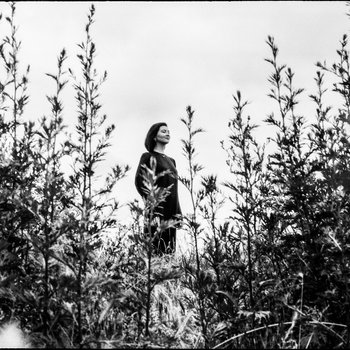 Merch for this release:
Vinyl LP, Compact Disc (CD)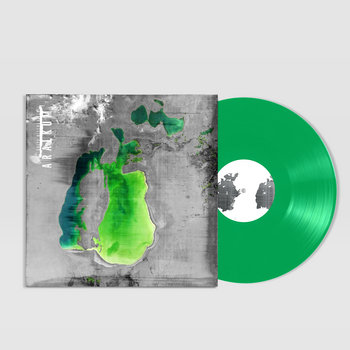 But as a wordless work for solo violin and electronics, Aralkum feels, more generally, like a deep meditation on our interaction with and responsibility for nature. Between the menacing dissonance of "Moynaq" and the swelling harmonies of "Zhalanash," an elegy morphs into inspiration.
"I imagine people lying down and hearing the whole album in one sitting, taking the journey from desolation and what they imagined was in the Aral to hope," says Bisengalieva. "It's hard to approach the environment in music, but that's much bigger to me than putting out an album in a traditional sense. I tried to tell this story."
Half a century ago, the Soviet regime diverted dual rivers that flowed into the Aral Sea toward an immense irrigation infrastructure, successfully jumpstarting a regional cotton industry. But the interference choked off the supply to the lake at the border of the world's largest landlocked country, dramatically shrinking it and eventually splitting it into desperate little lobes. NASA satellite photos taken during the last 20 years make the Aral's disappearance look like a wine stain magically lifting from beige fabric during an advertisement for some household cleaner.
Recent dam projects have restored parts of the Aral Sea, but the process and its ultimate prospects remain daunting. Meanwhile, pesticide-contaminated dust from the dried seabed—the "Aralkum," called the "world's youngest desert"—has drifted from Kazakhstan in massive clouds, showing up in the Norwegian countryside and the blood of Antarctic penguins.
This interconnected geography is a crucial piece of the Aral saga, as well as Bisengalieva's own life. At the age of 12, she left her home in Kazakhstan's biggest city, Almaty, to accept a music scholarship in England, eventually heading to London's Royal Academy of Music. An only child, she is the descendant of a kind of Kazakh string dynasty, schooled in a Soviet tradition so intense that she compares it to what gymnasts famously endured there. Her father, Sagadat, was a lauded violinist who led a Soviet orchestra but died when she was three; his brother, Marat, is an international violin star and the current music director for India's only professional symphony orchestra. Her mother, Onay, is now a cellist in Mumbai.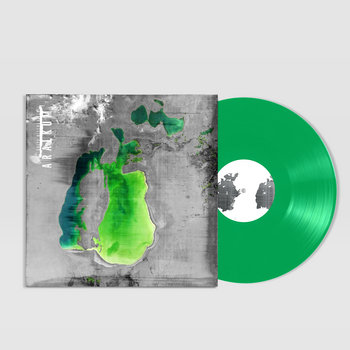 .
00:10 / 00:58
Merch for this release:
Vinyl LP, Compact Disc (CD)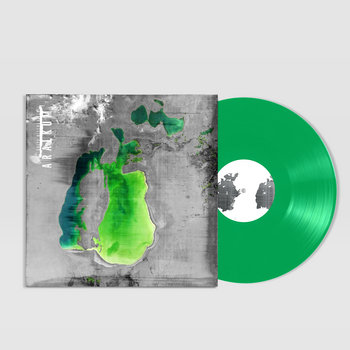 When Bisengalieva arrived in London, she spoke little English, maybe the most daunting facet of her adolescent immigration, she says. In the subsequent quarter-century, though, she's become an emerging star in Europe's modern classical scene, co-founding a quartet, launching a small experimental label, and serving as the lead soloist for the London Contemporary Orchestra. Through the LCO, she has worked with the likes of Actress, Steve Reich, and Moor Mother and appeared on soundtracks by Laurel Halo, Alex Somers, and Jonny Greenwood.
Still, her ties to Kazakhstan have remained steadfast points of pride. On each of her riveting EPs, she named pieces for the "Tulpar," a winged horse central to Kazakh iconography. Until recently, she held an extended post with the Kazakh State Symphony Orchestra. And through Aralkum, she intended to use her burgeoning international platform to share the Kazakh cataclysm, especially since she feels the country's citizens can sometimes be reluctant to air domestic grievances.
Animated by Kazakh artist Damir Otegen, the gripping video for Aralkum's anxious centerpiece, "Barsa-Kelmes," mines the tension of this fractured landscape. Making it gave Bisengalieva the chance to hand her microphone back to Kazakhstan. "These young Kazakh artists grew up with this disaster," she says. "Talking about it and collaborating felt like a connection, because I'm so far away."
The music she makes, however, is a way of differentiating herself from strict Soviet pedagogy and the classical orthodoxy of her British education, of breaking free from restrictive traditionalism. She talks about the deep-listening landscapes of Pauline Oliveros and the trial-and-error excitement of routing the violin through novel circuitry.
To wit, those introductory EPs used the violin to shape luxuriant drone expanses and hyperkinetic electronic mobiles. Aralkum combines those approaches. The enormous "Kantubek" plumbs the same depths of sadness as Gavin Bryars' The Sinking of the Titanic, long tones shaping a slow mourning song. During "Zhalanash," pizzicato plucks dance around a muted rhythm, a sense of childlike wonder outlining wishes for the future. Bisengalieva, then, is finding her own ways to reconsider tradition, or to confront the past and suggest what may change.
"I want to push the boundaries of what I can do with this instrument, to reimagine the violin," says Bisengalieva. "I've played so many concertos and all sorts of classical music. Now I'm trying to find these new sounds that enable me to go down these roads."