FEATURES
Fugazi's Legendary Rhythm Section Reunite in The Messthetics
By Joe Gross · March 21, 2018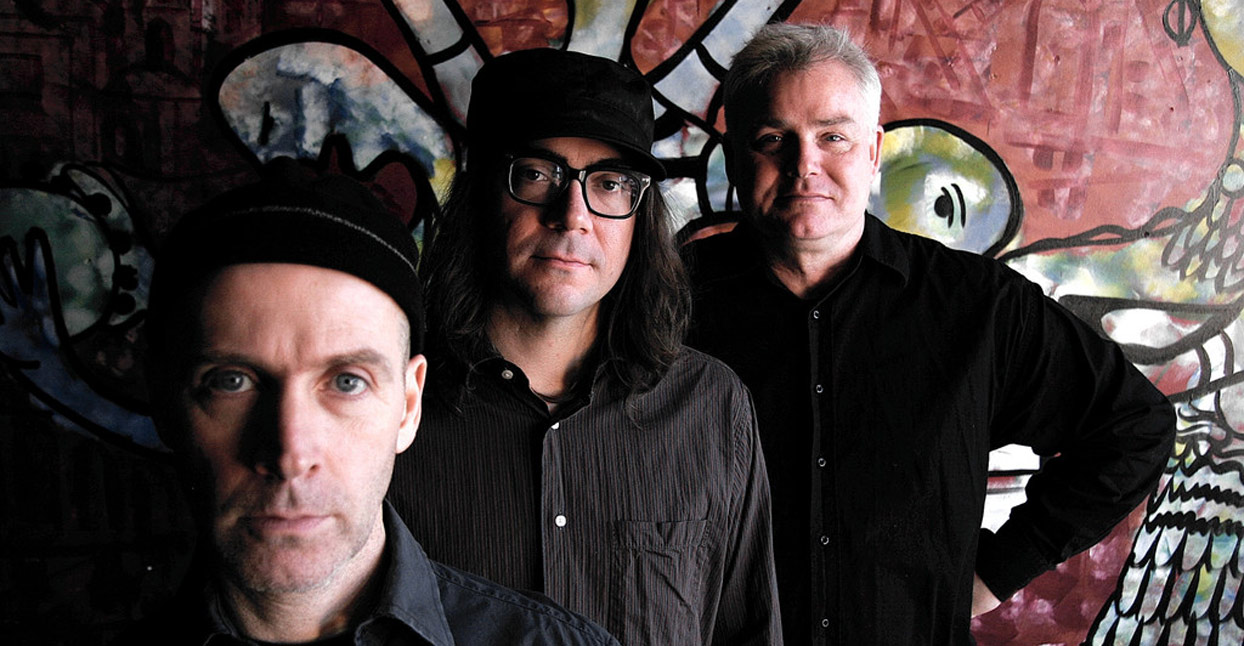 The first video evidence of The Messthetics performing live was posted on YouTube back in May 2017 and, even with its dicey, shot-from-the-audience quality, the excitement was contagious: drummer Brendan Canty and bassist Joe Lally, Fugazi's world-destroying rhythm section, were playing together onstage for the first time since 2002. Canty and Lally have played in various projects since Fugazi—Lally had made several solo albums for Dischord, while Canty had become a film producer and soundtrack composer, and played in bands Super! Silver! Haze! and Deathfix. But The Messethetics felt different and exciting: wiry, locked-in, bass slinking in and out of the drum fills and ghost notes. They were back.
The music itself was different from the explosive post-hardcore that turned Fugazi into legends. Joined by avant-jazz guitarist Anthony Pirog (a DC player who is nearly two decades the rhythm section's junior), The Messethetics' complicated workouts recall Hendrix's Band of Gypsys, '80s instrumental powerhouses like Greg Ginn's outfit Gone, and guitar trio jazz in the tradition of Bill Frisell or Nels Cline.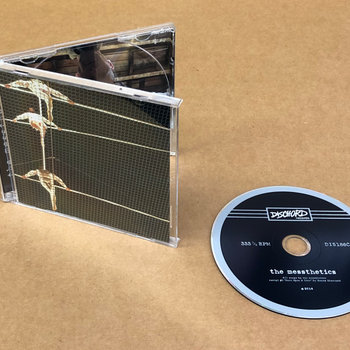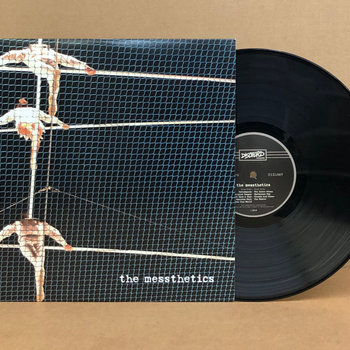 .
00:10 / 00:58
Merch for this release:
Vinyl LP, Compact Disc (CD)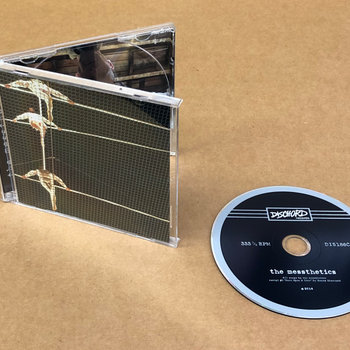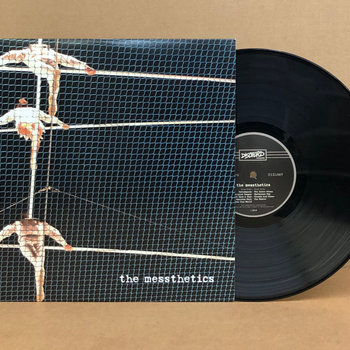 From the one-two groove and anthemic opening on "Mythomania" to the Sonny Sharrock cover "Once Upon a Time" to almost ambient "The Inner Ocean" to the minute-long link tracks "Radiation Fog" and "Your Own World," The Messthetics' self-titled debut album sounds both new-in-the-world and radically familiar. "Serpent Tongue" and the steamrolling, tempo-and-mood shifting "Crowds and Power" sound fully composed, but the middle sections feature Pirog's canny, overdriven solos, both explosive and nuanced.
Canty, who stayed in DC following Fugazi's 2003 hiatus, met Pirog the old-fashioned way: as a fan. "I was starting to see him play around town in wildly different projects," Canty says. "He'd play a total noise thing on this own, he would play with [his wife] Janel [Leppin-Pirog] as a cello and guitar duo, and then I would see him in a Danny Gatton tribute band [an outfit called Anacostia Delta, a celebration of DC-area native sons Gatton and Roy Buchanan]. At some point I just walked up to the guy and said, 'You're totally amazing.' He's like Nels Cline. He's done all the work, has the chops, and has a good bullshit detector."
Lally, who had recently moved back to DC from Italy in early 2016, was figuring out his next musical move. He had some songs that he thought Canty and Pirog could work on, but when they finally got together, something changed. "We headed to Brendan's practice space and Anthony was so good it was like, 'Why are we playing my songs?'" he recalls.
Within a month, Pirog had asked Canty and Lally to be the rhythm section on a record, which quickly developed from a one-off into a band situation under its own name. The band spent months working up a half hour or so of material, documenting everything in Canty's rehearsal space, which is where the album was recorded.
As Canty puts is, playing in The Messthetics is just another thing Pirog can do well. The 37-year old guitarist studied jazz at Berklee College of Music and NYU, and has played with everyone from Henry Kaiser and Elliott Sharp, to William Hooker and William Parker, and has done time with various jazz, experimental, and improvisational groups. He's led various outfits under his own name, including 22- and 30-member ensembles performing Terry Riley's 1964 minimalist composition "In C."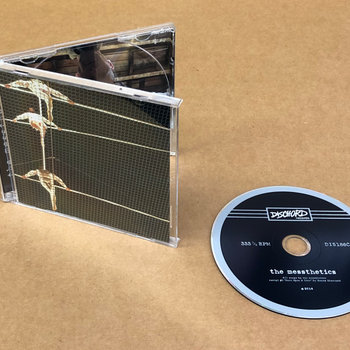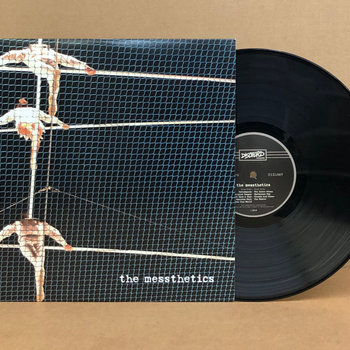 .
00:10 / 00:58
Merch for this release:
Vinyl LP, Compact Disc (CD)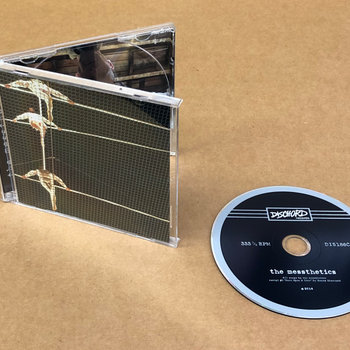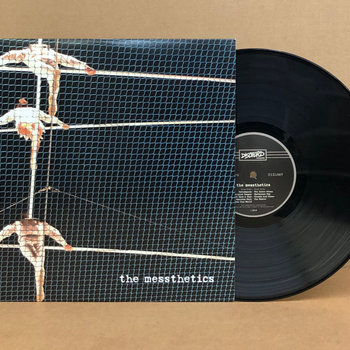 "I had a completely different idea for The Messethetics," Pirog says. "I thought it was going to be a total freak improv out thing, but as we started playing, we knew we were a high-energy instrumental band, but we could have softer, more subtle moments as well." "Your Own World" is one of those; a quick hit that doesn't sound like it, 67 seconds of a clean, eight-legged riff walking gently around its web. "To be surrounded by their sound meant that I could do whatever I wanted on top of it," Pirog says. "It felt really, really good."
But feeling good is not quite the same as being able to intuit your fellow players' every move.
"We're not quite at the Fugazi level of psychic yet," Canty says. "We still use set lists and stuff." But there's no reason they can't get there. Messthetics the album feels like a fraction of what Messthetics the band are capable of. While The Messethetics have only been a band for a short time, Canty and Lally certainly know each other's rhythms well, and Pirog's avant-jazz background makes playing catch-up so much easier.
"Brendan and I played together for 15 years and then apparently took a 15-year break before playing together live in public again," Lally says. "As soon as we started playing, that adrenaline returned, and it was like 'Oh, I remember this feeling. This is not going to be any trouble.'"
-Joe Gross