FEATURES
"Alternative Medicine: From There to Here" Soundtracks a Documentary About the Healing Power of Dance
By Annie Zaleski · April 28, 2020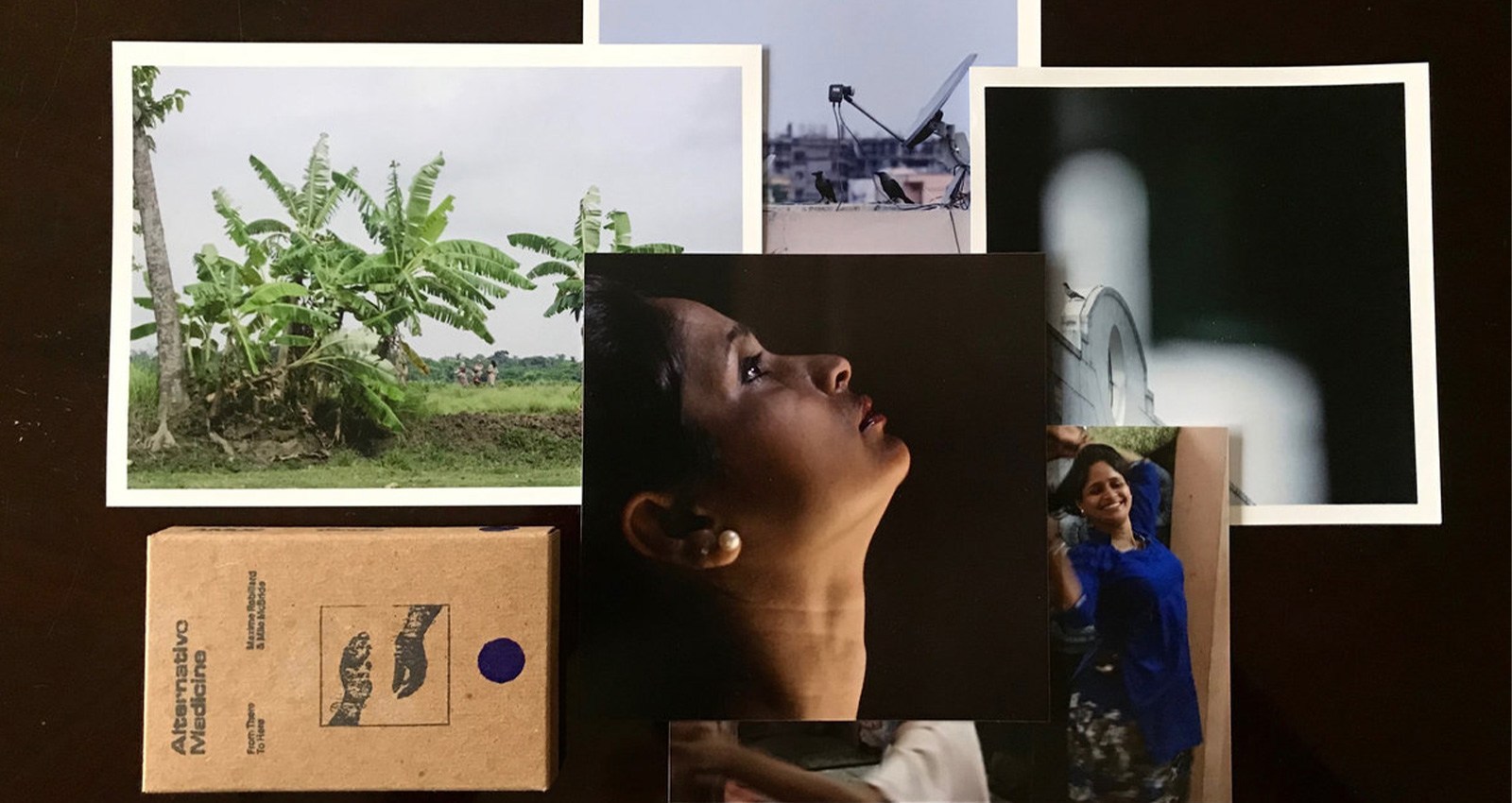 Co-directed by Sydney Skov and Janique Robillard, the 2019 documentary From There to Here follows the women who lead Kolkata Sanved: a nonprofit in Kolkata, India, that uses dance as a means to help survivors of human trafficking, domestic violence, and other forms of abuse, "release trauma, develop confidence, and identify their own potentials as human beings—rather than as victims."
To achieve these goals, the women who run the group practice and teach what's called Dance Movement Therapy (DMT). "It involves rejuvenating people who might have suffered from some form of trauma or stress, using dance as well as movements," says Sabita Debnath, a senior dance practitioner and founding member of Kolkata Sanved who is currently working as an assistant manager at the nonprofit. "If one has undergone sexual violence or any other form of violence, the connection between the soul and body is disturbed and lost. In order to restore and reunite this important connection, DMT is used. It also brings them an opportunity to dream and build their own visionary paths."
---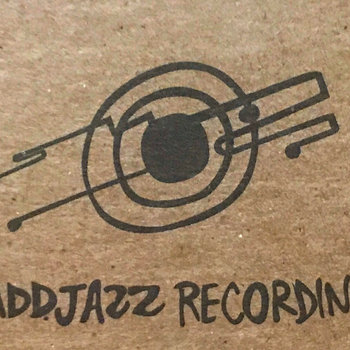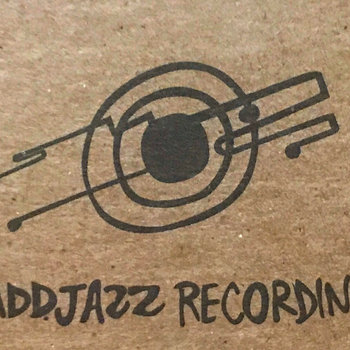 Merch for this release:
Cassette
Sydney Skov saw first-hand dance's ripple effects when she discovered Kolkata Sanved several years ago. Although she was then working in the field of international development, she grew up interested in dance, and couldn't shake the feeling these two seemingly disparate fields could intersect. "I had this thought that dance and human rights went together, but I wasn't exactly sure how," she says. "I couldn't see how the puzzle pieces fit."
While doing research, she was drawn to Kolkata Sanved which, at that time, was still very small, and had a minimal online presence. "I knew that's where I wanted to be," she recalls. "I sent them an email saying, 'Hey, I've danced my whole life, and I've been working with this human rights nonprofit. Can I come volunteer?' And they sent me one email back that said, 'Yes, please come.'
"I didn't really have a plan for how long I would stay, and I ended up staying for about seven months because the work they were doing was so unbelievable," she adds. "[For those kids] that ability to move and dance and feel free for an hour was everything."
Skov ended up going to graduate school and received a fellowship that allowed her to return to Kolkata Sanved and make the film with Robillard and her team. Due to her experience with the nonprofit, Skov stresses that the filmmakers, "didn't want to impose a narrative or a storyline" onto the dance therapy practitioners. To that end, before filming began, she spent eight months in Kolkata working closely with the women to explore movement-based themes and improvisational sequences. "They were really in charge of designing what they would share through their movement," says Janique Robillard; Skov adds, "I wanted to offer [the film] to them as kind of a blank check of creativity. Like, 'We can make this thing; here's this resource. What do you want to say?'"
The positive impact of DMT—as well as dance in general—dominates the film. Not only are there beautiful scenes of women dancing and leading classes, but the footage is paired with scenes of the women talking about what the art form means to them and how it's helped them heal both themselves and others.
Merch for this release:
Cassette
That the documentary focuses on the women now, rather than the details of the trauma that led them to dance, is a deliberate choice, says Robillard, who also edited and co-produced the film. "We want to show a survivor-based story. We want to show what happens next or where you are right now…I don't think that [in documentaries and TV] we see enough of what the surviving part means, what you're doing daily—like, the dance practice that is helping you form community and empowerment and well-being. That's something that's really important to us in the way that our stories come together."
Editing the film ended up being a time-consuming process. Not only was the team mindful of the narration parameters, but they also worked diligently to ensure that the interviews they did with the women in the film were translated into English as precisely as possible. Highlighting the power of dance was also a priority. "It was a lot of figuring out this balance of blending a documentary with dance film and allowing the movement to speak, but grounding it in a context that would connect well to the largest audience possible," says Robillard. "Not everybody understands dance; dance is stigmatized, which is something that we're tackling in the film."
Merch for this release:
Cassette
This stigma isn't just present in India, she adds. "There's lower value placed on it in storytelling even in the U.S. So [it was] finding that way to allow people to see the narrative value in it, and to see the expressive value in it, and how it was part of their story beyond just their words."
However, the lengthy editing process ended up being a boon for the movie's score, which was composed by Maxime Robillard—Janique's sibling—and Milo McBride, and released via Maddjazz Recordings' Alternative Medicine series. To compose the music, the duo held regular Friday meetups at Max Robillard's studio and used analog synthesizers, an instrument that required patience, McBride notes. The score is layered and dense: minimalist sonic pulses build upon one another in a hypnotic, calming fashion, as rich textures—in the form of subtle field recordings and accents from the Indian stringed instrument the tanpura—add color.
"The process was beautifully unconventional, in that we had a kind of template [edit of the] film, and Max and I just spent hours upon hours watching that on loop, and creating sounds and ideas and scenes with our machines and recording them live," McBride says. "[We weren't] trying to go, 'Oh, well, here's a scene that deserves this ominous tone,' or anything like that. It was more about playing together while watching this footage."
Adds Maxime Robillard: "We would tune some things, make some sort of rhythm, make some sort of sound, and then just sit there and listen to what we had and then respond to what was happening," We wouldn't even necessarily be looking at each other. We could just be doing things independently, and then sitting back with it and seeing how it all was coming together."
In addition to the different iterations of From There to Here, the duo had other source material from Janique Robillard, including profiles of the women being featured, as well as the field recordings. "[I] asked them to put together a series of phrases," she says, "which is cool, because that's also how the dance comes together: brainstorming this series of phrases, seeing what works, putting some together, running with some, moving on from others. "It was interesting finding the balance of Kolkata and Bengali instrumentation and rhythms, and finding which bits and pieces of that would fit into the score," she adds. "We didn't want to make a traditional or folk score. We wanted something unique to the film."
Merch for this release:
Cassette
The music works beautifully within From There to Here, never overwhelming the scenes but emerging throughout to advance the emotional arc. "We wanted it to always be as much tied into everything going on in the picture, and not just record things on the side and then think, 'I like this song, let's just shove it in here,'" said Maxime Robillard. "We wanted everything to always be in the utmost support of the picture, of the narrative…We didn't need to show off anything about ourselves. In a way, this has nothing to do with us. We just have to make music that supports what this is."
For Janique, having this musical component also helped her hone in on the essence of From There to Here. "When we got to the finishing phase and being able to work with them, they literally brought this whole enormous, wonderful, lovely, great energy to the edit. I credit them and our sound designer Grant Harold for giving me the energy that I needed to really finalize things. "Once you work with the composers and sound designer, there's things that you see in your footage that you didn't see before—or there's things in the story that you knew were in there, but you didn't know the degree to which they resonated with other people."
From There to Here has screened internationally at multiple film festivals in the U.S. and France. The filmmakers and musicians are immensely proud the documentary is finished and out there in the world. As Sabita Debnath looks back, she's particularly proud of the impact her participation in the documentary might have. "I want this story of mine to inspire the women who feel they are weak and won't be able to do anything on their own without support," she says. "I too have the right to live as an equal with my head held high. So, wherever this story of mine helps to bring such change in ideology of others, I will not be ashamed or shy about it being documented and shown."