FEATURES
Freshness from Philly: Lushlife and CSLSX Collaborate on "Ritualize"
By Ally-Jane Grossan · March 16, 2016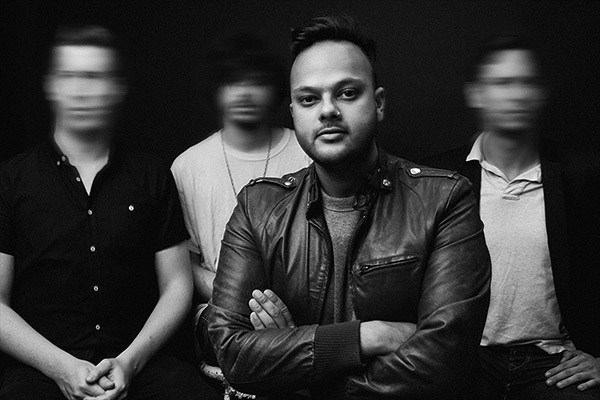 "I find less and less stuff that gets me stoked on hip-hop like I was when I was a kid. I think that's the reason why I make the kind of rap record that I want to listen to."—Raj Haldar
The featured artists on Lushlife's Ritualize would make excellent dinner party guests. Each has their own unique style and interests, and their variations are a testament to the vision of rapper Raj Haldar, aka Lushlife's, ability to ignore genre constraints and bring ten different musicians together on one record. Imagine him taking his seat at the head of the table. On his right we might find Marissa Nadler, who coos melancholically on "Integration Loop" amidst tense violins. To her right is Killer Mike, one half of Run the Jewels, who drops a verse on "This Ecstatic Cult." At the other head is CSLSX (casual sex), the producer extraordinaire, who masterfully pulled this whole thing off. There's Swedish indie pop duo "I Break Horses," who provide a dreamy landscape for Haldar's raps on "The Waking World." Perhaps LA art-rocker Ariel Pink shows up like he does on the third track, "Hong Kong Lady of Love." Born in New Jersey, Raj Haldar now calls downtown Philadelphia home. We caught up with him during some much-deserved time off before he heads out on tour this month with CSLSX.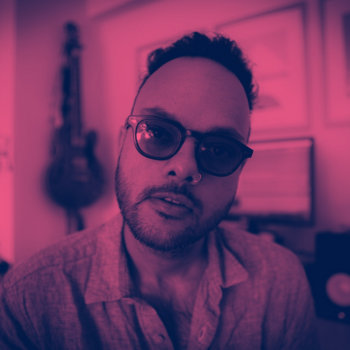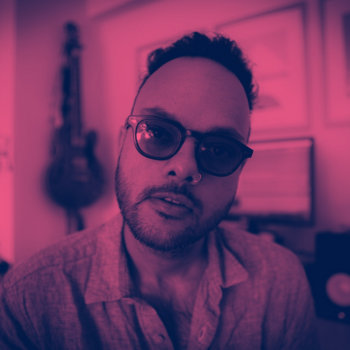 Merch for this release:
Compact Disc (CD)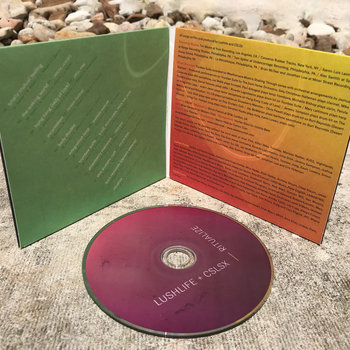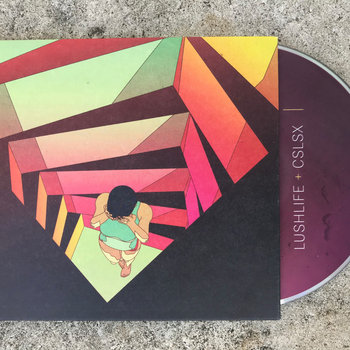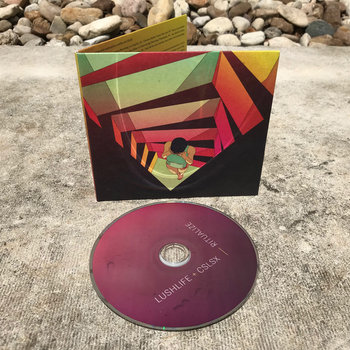 I know you've been working on this album for a long time. Can you walk me through the creation process?
It was a glacial, titanic process. It took three years, end-to-end. I tend to have some sense of the broader architecture of an album from the start and there are certain aesthetics that I want. I identify certain artists I want to work with and, over a long period of time, things sort of evolve and morph and change. For a while there, it was taking so long that I was starting to get a little bit worried.
It began sort of happenstance. I was listening to this lo-fi house music—sort of cruise music—called  CSLSX. I had heard that they were from Philly, but there was almost no information about them online. I hit them up to see if they wanted to play this show with me. They weren't really doing shows, but they pinged me back and were like, "We have these tracks that don't really fit into our canon"—there were two or three kind of downtempo, more hip-hop oriented tracks. They were like, "If you're interested, maybe you'd be into rapping on them."
Those demos were, in their embryonic form, the things that exist on Ritualize now. And even just from that early touch, hearing the stuff that CSLSX was doing was, in a lot of ways, a direction I wanted to go in with Lushlife—I wanted the production to be way more pored-over. On the previous two records, which I had produced myself, there's certainly a lot going on. But from a structural standpoint, it's very much, "The verses sound like this, the chorus is something like this." They have a very classic song structure. What I heard in CSLSX's production, what they bring to their more dance stuff, is the ebb and flow. There's a constantly-shifting landscape, where layers are coming in and out, and no two bars of music sound exactly the same. That's where I wanted this album to go. Bringing those guys on board helped me get it there.
You have an amazing list of collaborators on this album. How did you make all these connections? Did you just call up Killer Mike and say, "Hey, I think you'd be great for this track?"
(Laughs) I feel like the featured artists on all my records always end up coming together naturally. It's almost the same sort of feeling as when I'm producing something, and I'm like, "Oh, I think this track needs a harp." I'll be like, "I think this track would be perfect with Killer Mike on it."
In a lot of cases, it's personal relationships. In the case of Killer Mike, it happened to be Andrew from CSLSX. He does work for MTV, and he was at an awards show and ran into Mike and they exchanged some of our early demos. When it came time [to record the album] we were like, "We should get Killer Mike on this song." It was pretty easy to reach out to him, and he happened to be available.
In other situations, it can be tough. I've known Ariel Pink for many years, but getting a hold of the dude is not that easy. It just happened to be this kismet situation. I really wanted him on "Hong Kong," almost to the point of badgering him. I emailed him like clockwork once a month for like four months. I was sitting in a coffee shop one Sunday and, randomly, my phone buzzes and it's an email from Ariel. He's like, "Hey, I really like the track, let's do it. Can you come to LA this week?" So a day and a half later, I was on a plane. It's ultimately all in service of the record, everybody brings their unique flavor to the album. It all works together to make the record feel like a whole.
This record is out on Western Vinyl, and you are possibly the only rapper on the label. Why did you pick them? Why did they pick you?
I grew up in a world of being fairly staunchly indie, and my first record, Cassette City, I put out on another label. Size-wise, they were a bigger label—they've got offices in Tokyo and Berlin and London. And that was a great experience at the time, though I will say, with a larger label, there are that many more hoops to go through to make any decision.  What I love about Western Vinyl is that the team is super duper committed, but they are very lean and agile. Between my team, my management, and them, we make huge decisions in a split second where everyone just gets on board and we do it and I'm thinking more and more, that's just where I want to be. I want to navigate my career and guide it and build it in a much more fast-paced sort of way and I've had problems doing that with bigger organizations. Behind the scenes it's fucking dope. As far as being the only rapper, honestly it never really occurred to me that much that it's a thing. Maybe if it were like Stones Throw I'd be going out on the road with all their rappers and be some rap shit but when I think about what I do I don't even internalize on a day-to-day level that I'm a rapper or a rap dude. I feel like I'm a musician who happens to make rap records and it's almost like inconsequential what the other people on my label are like. In this case it's strange folk dudes.
The fourth track on the album, "Undress Me in the Temple," feels like a break—I imagine it like a Yoga class: the first four songs happen, and then the teacher says, "We've done some very hard poses and now we're going to have a one-minute meditation." Can you talk about that a little bit?
The album sort of drops you in with "Totally Mutual Feeling," which has a very classic hip-hop bent to it. Then, it takes a little bit of a left turn and goes down this sort of Giorgio Moroder-esque, Blade Runner path; then it gets more verbose and frenetic with "Incantation," the track with Deniro Farrar. It just felt like with a 50-minute program, or however long the album is, we wanted to give the listener a beat to just chill for a second, and I think you picked up on that beautifully. The interesting thing is that there used to be a little coda at the end of "Undress Me in the Temple" that had a rap on it—actually, it was more like a chant—but we ended up taking that out because we wanted to create a lull before the next track comes in. That kind of shit is so important to me—and it's hard for me to even break up these songs. Before the album was out, we were putting out the singles, and it was almost frustrating. For myself or CSLSX, we never considered any of this music not to be surrounded by the other songs. It's an album's album by all accounts.
The sample at the end of "The Waking Word," what's that from? 
That's from a documentary about government-run LSD experiments in the 1950's.
Merch for this release:
Compact Disc (CD)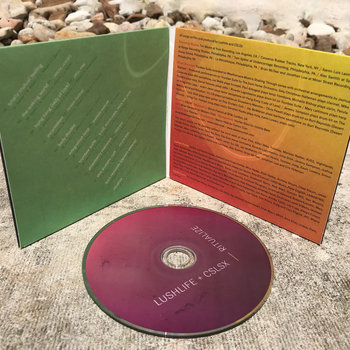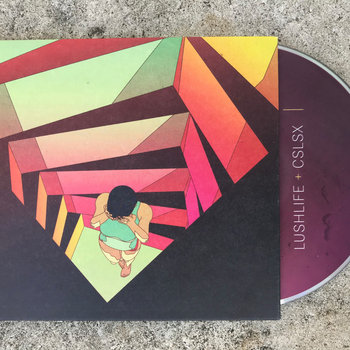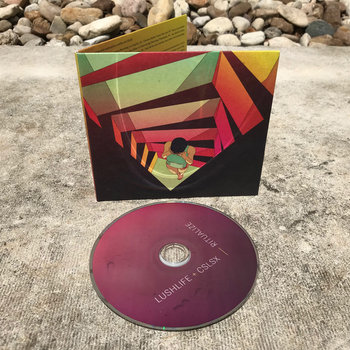 How did you find that one?
Oh, you know the old fashioned way: YouTube (laughs). We just played the album release event in Philly last Saturday [at Johnny Brenda's], and we have a section of the live show now where there's an extended version of that sample. It's super unsettling. One thing we like about it is the sort of uncomfortable linguistics and grammar—the way it sounds like, "What the fuck are you talking about?"
I'm really psyched to evangelize with the live show. I've been recording and performing for almost a decade, and I've almost always, barring a few situations, done a one-man show. I try to make it engaging for people to watch and to listen to, and I build the tracks live with samplers and keyboards and percussion stuff. And that works, but we did the full band thing with CSLSX and myself for the first time at Johnny Brenda's, and there's a whole separate level of gravitas, seeing five people on stage coming together to make something bigger than themselves. It sounded enormous.
So, what are you listening to these days?
I just heard that new Joey Fatts song, that features Vince Staples, called "Farrakhan" last night, and it was mind-bendingly good. Vince Staples in general—every year or so there's one rapper that I connect with who makes me feel excited about hip-hop again. I like that Tame Impala remix of that Miguel single ["Waves"], and Open Mike Eagle, who I'm playing with in April. I find less and less stuff that gets me stoked on hip-hop like I was when I was a kid. I think that's the reason why I make the kind of rap record that I want to listen to. I'm glad there are other folks out there that put out the kind of shit I can connect with.
.
00:10 / 00:58