FEATURES
Frank McGinnis is Still Here
By Robert Rubsam · September 23, 2016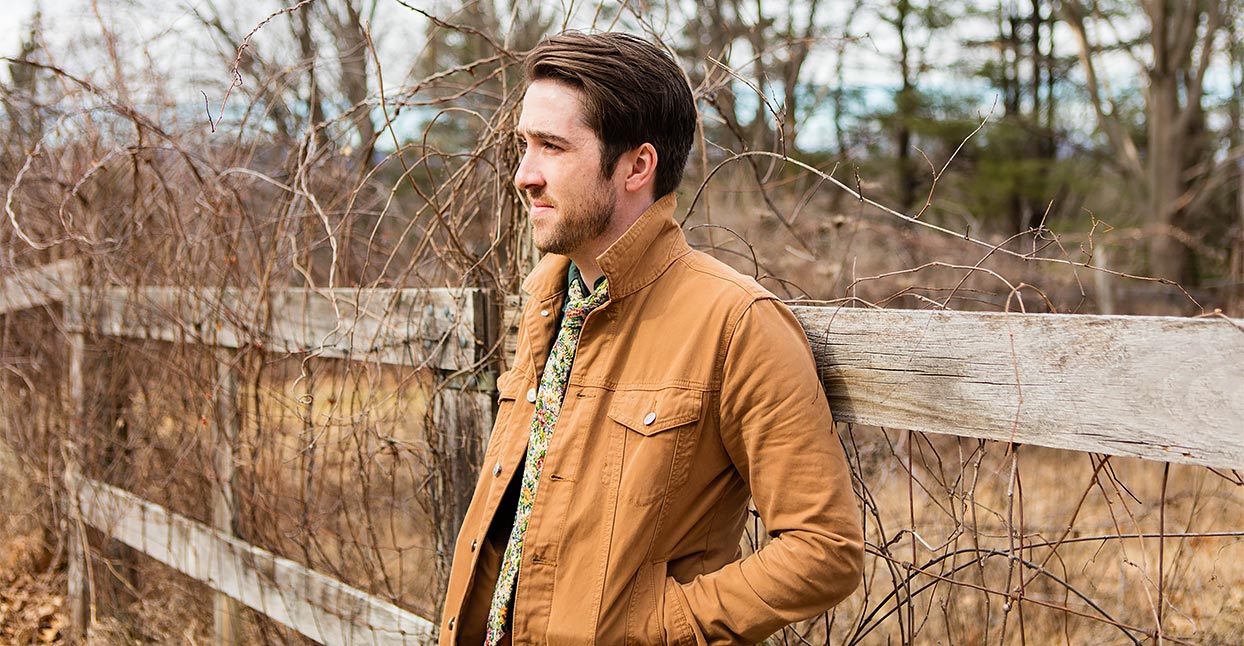 To be a kid in a small town means music comes to you with the power of revelation—a thing that speaks to you alone, and provides a vision of an outside world full of infinite possibilities. And even if the music itself doesn't stick with you, its impact does. Frank McGinnis grew up in a town smaller than most, one of seven siblings in the Delaware County town of Roxbury, New York. You think your town is small? Please. "Those places have traffic lights," he says. His family had to drive an hour to go to a real grocery store. My graduating class had more students than his entire school district. They no longer conduct a census of the village, because the population is too small.
.
00:10 / 00:58
Frank's was a musical family, always singing along to the radio and listening to his parents' collection of Top 40 and oldies music. He says video footage exists of him holding his sister's violin like a guitar and imitating the video for "Faith" by George Michael. Like so many others, the first album to really melt his brain was Nirvana's Nevermind. He remembers stealing his sister's cassette and cranking it as loud as it could go on his stereo. "It really scared me," he says now. "It gave me nightmares." But he kept listening all the same, so much so that Frank's sister eventually bought the five-year-old his own copy for Christmas. He would later have similar experiences with indie rock and emo, triggered by a copy of Get Up Kids' Four Minute Mile that his brother's friend was getting rid of. All through his adolescence, he remembers going to the Kingston Mall and picking up the cheapest CDs he could find, compilations like Punk-O-Rama and Hopelessly Devoted to You, and scanning the liner notes for bands like The Weakerthans and The Appleseed Cast, who specialized in propulsive, literary emo and punk.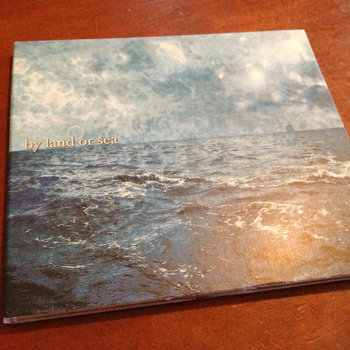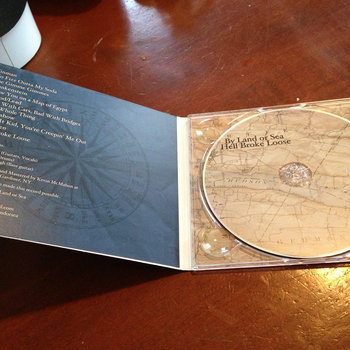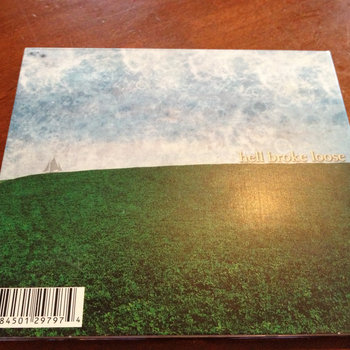 .
00:10 / 00:58
Merch for this release:
Compact Disc (CD)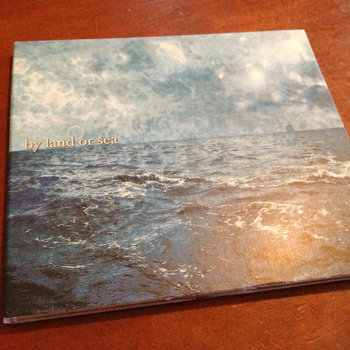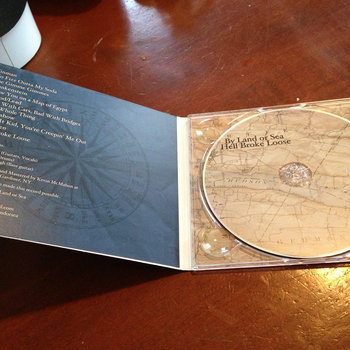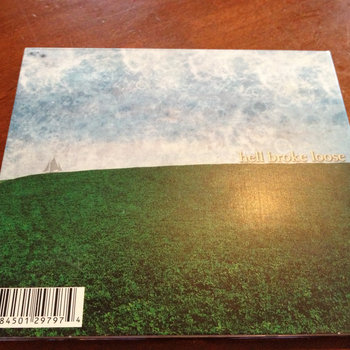 He left Roxbury for high school, and formed Frankie and His Fingers at Bennington College, after a particularly fruitful jam session with drummer Sammi Niss. The name was an in-joke—McGinnis had never played with a backing band, and thus was accompanied only by his fingers—but they never found a better one. In the spring of 2005, they both dropped out of school and made a go of it together, working odd jobs and living wherever they could, including in the back of McGinnis's red '87 Saab 900.
In Frankie and His Fingers, McGinnis was the star of a homespun Hudson Valley scene that thrived on shows arranged by kids and college students in high school cafeterias and church basements, packing local Elks Lodges every month with 10-band bills that might feature groups from as far away as New Jersey or Philadelphia. I went to these shows whenever I could, heading to Woodstock's Colony Café or the Rhinebeck High School gymnasium. They were bare-bones and sweaty, bands with names like Dead Unicorn and Far Too Frail scrounging together equipment and singing through a cobbled-together PA, and whether they were any good was beside the point; as a local kid who loved music but couldn't afford to trip down to the city, they were more than godsent. And more importantly, these independently-produced shows came packaged with the idea that music, and indeed art, had only the thinnest intermediary, that even you could do it if you wanted to.
Amid this flood of pop-punk and hardcore Frankie and His Fingers stood out immediately, McGinnis in a striped t-shirt leaping all over the stage while Niss and bassist Adam Stoutenberg leaned into the beat behind him, the results more jangly than aggressive, with a nerviness that suggested later Get Up Kids covering the Talking Heads.  Eventually I, too, played in bands and put on shows, with McGinnis serving as the guiding light in terms of great music that transcended the notion of being 'local'. They embodied the idea that being small gave one no excuse for being bad. The band self-released 2007's One Hell of a Skeleton EP, a locally successful CD that was widely pirated on programs like Limewire. They even came "very close" to signing with a major label.
.
00:10 / 00:58
And then something happened. The crowds went away, and the bands did too. In a single year Frankie and His Fingers changed its name, released its sole full-length album, and broke up. So what do you do when the band and the scene that defined you up and disappear? Well, either you disappear too, or you find a way to reinvent yourself. And Frank has, in spades, gigging under his own name with just a guitar and looping pedals, playing complex and mature pop music he would later self-record and release under the name Time Travels. Thankfully, the songs are even stronger now than they've ever been. "Secret," released on a full-band Time Travels EP, featuring Niss back on drums, should have been one of the pop hits of 2014, riding a huge, confident melody into a soaring climax that killed live. His one-man reconstruction of the Gin Blossoms' "Hey Jealousy" outdoes the original by several orders of magnitude, finding the bruised heart inside the 90's alterna-hit.
.
00:10 / 00:58
If his older songs got by on nerves and volume, Frank's last few years have shown him honing his songwriting, figuring exactly what works and what doesn't, melding his influences into an increasingly confident style. His newest, Proto-Neon, was performed and recorded by McGinnis in his home studio and features a clearer, brighter pop sound, aiming to strip his songs down to their purest elements. The music resembles Flock of Dimes in its embrace of '80s kitsch, mining Reagan-era detritus for drum hits and synth squelches in the way he once distilled the hits from Punk-O-Rama's chaff. "Hz" indulges in groovy flange while "children!", an old FAHF tune, comes apart in a storm of electronic drums. These are songs for the dying summer, back-roads-windows-down music shot through with the first chill of autumn. Now in his 30th year, Frank seems to be actively looking back at all of the music, from "Faith" to The Weakerthans to today's alterna-pop, which has touched his life. But at the same time it's all so refreshingly catchy and unpretentious, his embrace of pop music so unironic and bullshit-free, that you can't help but sing along. On an as-yet-unreleased EP, McGinnis pulls out some of his biggest rock moves yet, piling huge choruses on top of beautifully-crafted melodies in need of a stadium to call home.
—Robert Rubsam