FEATURES
Fly Anakin Would Like To Re-Introduce Himself
By Phillip Mlynar · March 17, 2022
"The album is me standing up to my shit and owning up to who I am instead of hiding behind a rap name," says Frank Walton, the Richmond-based rapper who's more roundly known by the MC name Fly Anakin, and whose soul-centric latest release, Frank, is titled after his birth name. "I always thought my name was kinda stupid for who I am and I never really felt my name matched me—so this is me wearing my name and owning my name."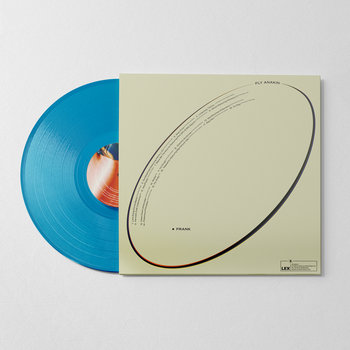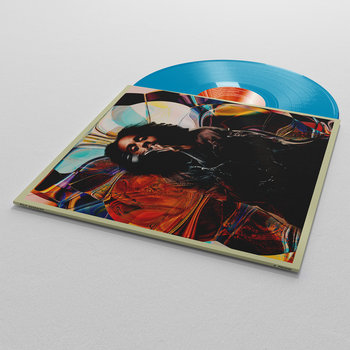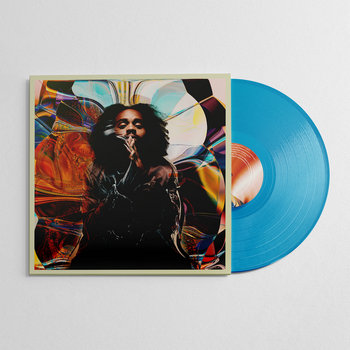 .
00:10 / 00:58
Merch for this release:
Vinyl LP, Cassette, T-Shirt/Shirt, Compact Disc (CD)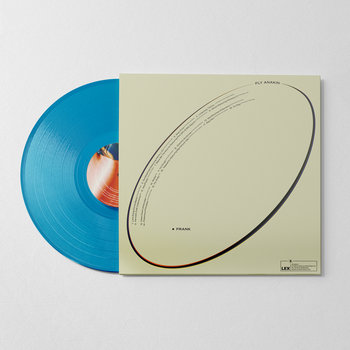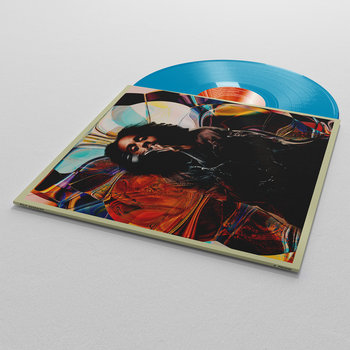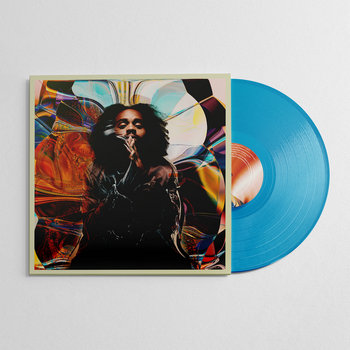 Renowned as the figurehead of the vibrant Mutant Academy hip-hop crew—a collective whose ranks also include the MCs Big Kahuna OG and Henny L.O. plus a squad of producers headed up by Ohbliv, Ewonee, and Foisey—Walton has experienced a creative upswing over the past couple of years. Alongside a very public endorsement from production giant Madlib in 2019, the following year's FlySiifu's album was recorded in collaboration with eclectic modern rap stylist Pink Siifu and pushed Walton's presence beyond the underground rap realm. That project was themed around the idea of the two artists running a record store—often in endearingly slapdash fashion—and presented Walton's captivatingly high-strung verbals alongside static-flecked mid-tempo jazz loops that nod warmly to the intricacies of crate-digging sample culture.
Frank was recorded during the same time period as FlySiifu, but Walton says his writing process headed in an alternative direction. "Some albums, you can create a concept and stick with it and the titles all come hand in hand," he explains. "But with Frank, I was naturally just making music and I never created a concept for it. The songs are really just a wide range of emotions for different moments of my life for the year and a half I worked on it."
True to Walton's recording process, Frank displays a greater autobiographical sheen than the MC's prior releases. Encouraged by rich production constructed out of lush soul loops and moments of melodic opulence, Walton sounds like he's letting the music touch his soul to tease out shards of earnest confessionals and inspire fragments of reflection. "I find it hard to write a love song," raps Walton on opener "Love Song (Come Back)," encapsulating an element of honestly that permeates the project as he gives himself up to Foisey's string-laden backdrop and flows in trademark frictionless fashion.
"I'm big on melodies," says Walton, digging into the way the production across Frank honed the tenor of his bars. "Sometimes I can catch myself listening to one song a hundred times 'cause I like the way a certain melody sounds or the way a certain pitch was hit, or the way certain tones of voices really hit." There's a musicality in the way the MC raps his thoughts, and Walton usually sounds like he's teetering on the cusp of either breaking down or lashing out. It's an element of his rapping that reflects a certain set of influences: "In my younger years, when I really realized who Erykah Badu was, I learned you can really just say the same thing over and over on the song if you say it right. That just opened my eyes to a whole different sound, almost like what Playboy Carti does," he says.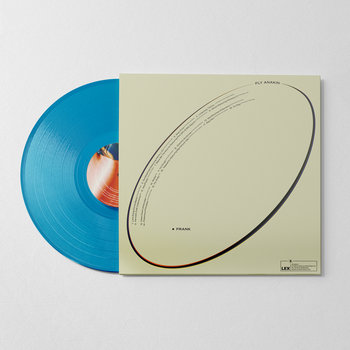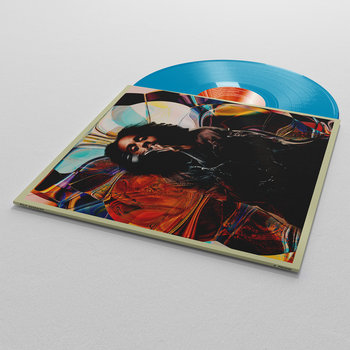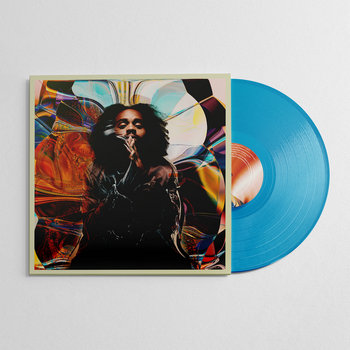 .
00:10 / 00:58
Merch for this release:
Vinyl LP, Cassette, T-Shirt/Shirt, Compact Disc (CD)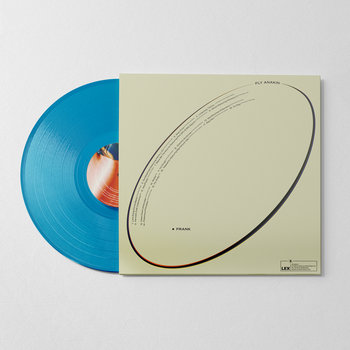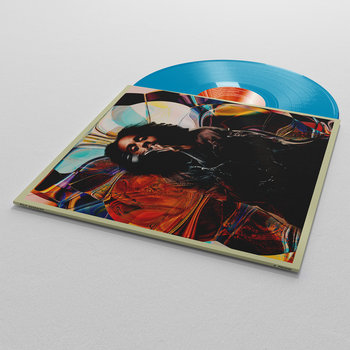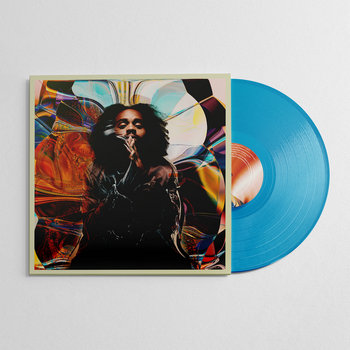 Allowing himself to be guided by the soul-based production that cradles Frank, Walton holds up his work on the album with Foisey as a snapshot into his process. (Along with "Love Song [Come Back]," Foisey crafted the hypnotically murmuring "Class Clown" and the redemptive "Poisonous Primates" for the album, while the duo also have a full collaborative project being readied for release.) "Foisey's beats make me feel free," says Walton. "Usually, production that gets me to that point is production that has harmonies and vocal shit in the background: I like busy beats."
Building on the immersive way that Walton raps, Mutant Academy beatmaker Ohbliv pinpoints "the urgency and passion" in the MC's voice as defining traits in his creative arsenal. The producer, who lent his honeyed drum-free track "WaxPoetic" to Frank, says he wanted to compliment Walton's vocal tone with a backdrop that's "open, meditative and serene." To that end, he composed the production during a spell where he went deep on sampling from mellow jazz records. "The juxtaposition of Anakin's flow over such a smooth track creates a cool tension," Ohbliv says.
As the 17-song Frank plays out, Walton's verses are interspersed with a series of skits pulled from voice memo recordings with friends that he kept on his phone. Rediscovering the memos during the stage of finalizing the album, Walton decided to repurpose the audio notes as a way to introduce peeks into his personal life. Segments filled with banter—see the Macy's shopping shenanigans detailed on "Kenneth Cole Connections"—are balanced by moments of more serious life reflection typified by Walton weighing up creative tunnel vision being mistaken for antisocial tendencies on "Bread."
Walton wanted to include the voice memos to open up about the "losses we've taken," in the hopes we might take "accountability for shit." Played against a series of songs that often smartly clock in around the two minute mark, the combination gives Frank an organic, breathing momentum that imbues it with a warm and relatable feel. "I just wanted to give it life so it feels like you're in the same room as me," explains Walton, reflecting on the album's setup and intended effect. "It's to pull you into the environment that I'm creating."