FEATURES
Flowdan's Grime Longevity
By Joe Muggs · July 21, 2016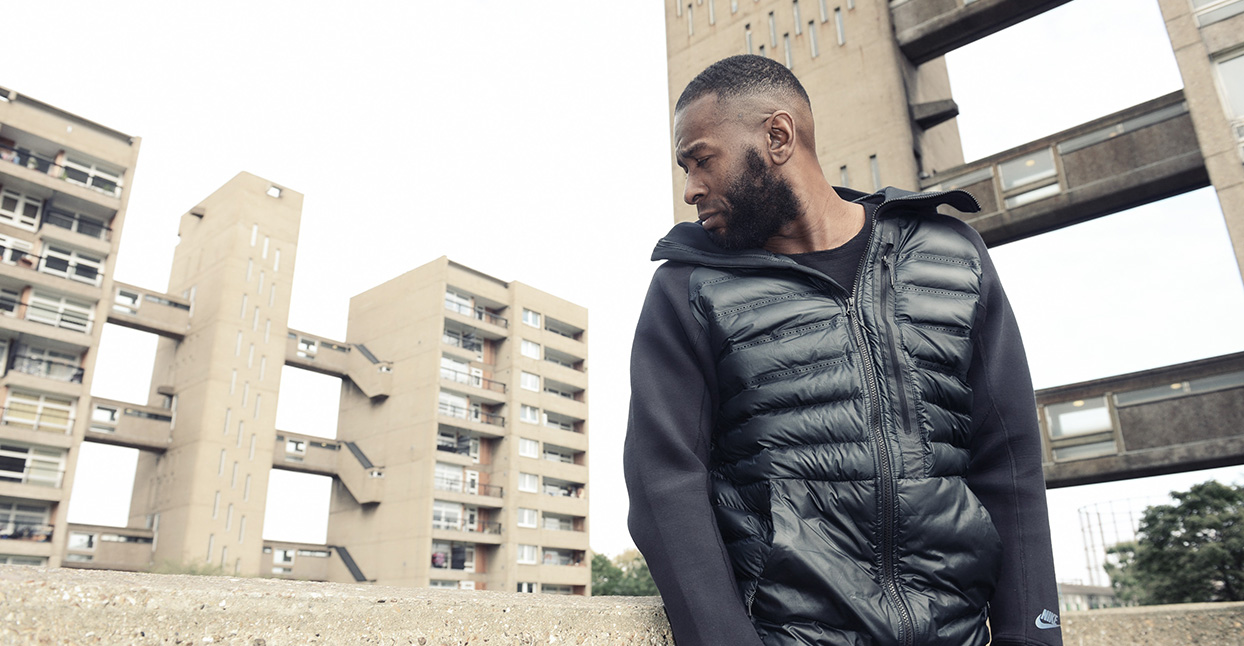 The UK grime scene is in the throes of a vibrant second wave, but the talented rapper/MC Flowdan has been there since the beginning. Born Marc Vieria, he was present at the foundation of the scene in East London in the early 2000s. Flowdan was in the original line-up of Roll Deep Entourage alongside Wiley and (briefly) Dizzee Rascal in 2002. Even at that stage, his stentorian, reggae-influenced delivery stood out amidst the hyperactive flow favored by most of his colleagues. His doomy voice would eventually break out of grime and into wider international club culture with the 2007 release of the sonic bulldozer "Skeng," with producer The Bug (aka Kevin Martin) and fellow vocalist Killa P.
Since then, Flowdan has done his best to avoid the boom-and-bust economy of the grime scene. He works with a host of different producers, and tours globally as part of The Bug live crew while still commanding respect within the grime scene. He's released one solo album – Original Dan on Wiley's Eskibeat label from 2009 – an underground affair that didn't reach too far beyond the grime world. His 2014 EP on Hyperdub in 2014, with productions from The Bug, dubstep legend Coki and others, went a bit further. But his new album, Disaster Piece, on Tru Thoughts, is his strongest individual artistic statement to date.
At first, it feels like Flowdan is simply intent on displaying his musical maturity; the album is full of gothic atmospheres, brooding hip-hop rhythms, and, in its first half, the siren voice of guest vocalist Animai. But as it progresses, things take an unexpected turns: The third-person "Groundhog" plays like a Streets-of-London Scorsese narrative, told in five minutes, full of bad omens and claustrophobia. "Flatline" is as cold a set of threats as you'll hear on record this year, delivered over rave-commanding sub bass. "Bob Marley" is a weed rap that can make even the most devout non-smoker catch a contact high.
Then, at the end, it switches up even more dramatically: the final five tracks are a cavalcade of rambunctious grime energy, full of rapid-fire challenges, insults and affirmations, with guest spots from fellow vets Manga and Tinchy Stryder. It's an audacious structure—many artists would have kicked the record off with the fun stuff. But it's a layout that gets more compelling with each listen.
We sat down with Flowdan in an East London pub garden to find out how he approached the album, how he feels about his "elder statesman" status, and whether the scene can ride out the latest wave of hype.
How do you feel about the album now that it's out? Are you one of those people who wants to keep tweaking, or are you able to draw a line under it as a finished statement?
It does feel finished. There are things that didn't make it onto the album for the fact that it would've changed it or extended it in a different way. So I wrapped it with the point of saying, 'This is what it needs to be, to be finished'. So, yeah, it feels finished. Now it's left to the people to decide what it is, statement-wise.
Was the record planned out beforehand in terms of structure, what you wanted it to say?
There wasn't no planned structure, because I hadn't set out to make an album: I'm always making songs, I'm always recording. But what I do find is that, no matter what producer I'm working with or what vibe I'm on, the narrative is usually one of two things. So it's not hard for me to create an album out of songs I've already got, because the narrative is already part of one big story, the same story going round and round again. So it's quite easy to set a tone.
Can you expand on what that narrative is?
The story is just about being a rebel with a cause, always being ready to battle a situation. Which doesn't necessarily mean battling people. It could mean 'battle' as an MC, but it's usually more a metaphorical meaning, about the battle in life—standing up for yourself. If certain individuals didn't stand up for themselves and what they believe in, we wouldn't have a grime scene. We wouldn't have musicians that are special to the situation. So it's really that. And some fun as well [chuckles].
That theme is boldly stated in 'Chosen' which opens the album. But in other songs, you bring in different personas—characters that can be pretty cold and brutal…
Sinister, yeah.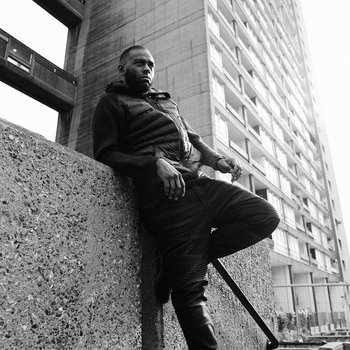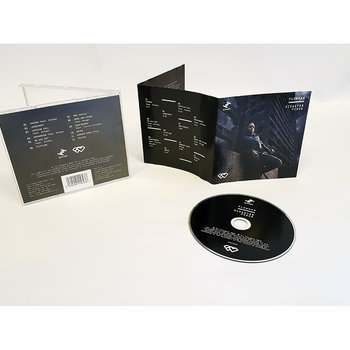 .
00:10 / 00:58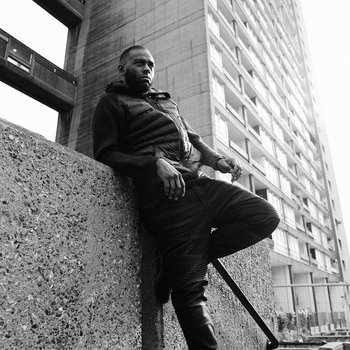 Merch for this release:
Compact Disc (CD), Vinyl LP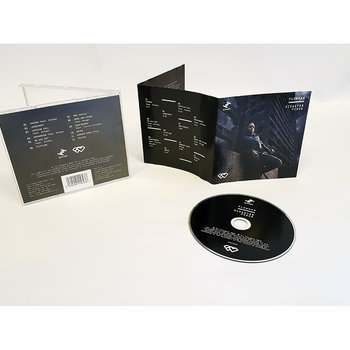 …is that kind of switching roles something you do consciously?
That's just something that comes naturally to me, per song. As I say, I didn't set out to say 'OK I need a bit of this and a bit of that on the album.' When I looked back over the tracks I had stored up, I just chose on the basis of variety. But then I knew that I wanted to create a journey that had stories, and stories-within-stories, and segues that maybe highlight a specific situation in a story. That thought process only occurred once I had a batch of music, though. I don't think consciously about it when I'm writing a song.
So you definitely put thought into track order?
Yeah, that was the more strategic part. Just for the purpose of trying to create a story and a vision, I definitely put time into ordering the tracks out like that. I try to make it feel like a roller-coaster journey too, harsh parts, parts where you might be excited but it's not as harsh as before, anticipation, all those things.
So what was the logic behind keeping the more classically 'grime' tracks for the second half?
That was more about tempo: not in terms of 140 [beats per minute], but vibe, energy, the place where the tracks would get played—clubs, and so forth—and the movement in the music. My feeling was that to start the album as hype as that, then go down from there, was not a good choice. So I done it the other way around, because I wanted to save the maximum speed of the rollercoaster until the end. It's hard to beat the energy of those type of tracks. But, also, I'm not telling much in the way of stories in those songs. So I hope that for the listener, I can grab them early on with some real listening points and some things to think about. But, speaking for myself, I know my attention drifts off, so later in an album I want something that's more easy listening, fun and hype. That's what I think those classic grime tracks are: They're easy listening, stuff where you'd drive fast, drive how you like, or dance or whatever when they're on. The stuff at the beginning is more for thinking.
That's not the standard definition of "easy listening"!
No [laughs]. But I just mean the narrative of those songs ain't necessarily that serious. It ain't going to guide you into a thinking process and make you think about yourself and so forth.
OK, on the grime thing: Skepta, Bugzy Malone, Kano all dropped big albums this year, and anticipation is rife for Stormzy and Novelist's albums. How does it feel, releasing a record during a period where grime albums are getting a lot of mainstream attention. Does that put pressure on you?
I feel I'm being swooped into that, because of the timing. But at the same time, I'm a pioneer of the grime scene. So I'm not under obligation to prove anything, because I've already shown I can stand the test of time without an album. It is what it is. Those albums that have come out, and are coming out, are all strong situations and good music. Now that there's focus on it, it seems to certain people that the music's better, so they think that must put pressure on. But, for me, the music's always been good! There's been albums, there's been mixtapes, there's been CDs full of music the whole time grime's been going, but I guess because it was underground, it wasn't easily accessible. So certain audiences were missing out, and they might think that grime albums are new. But Skepta hasn't just recently got good—that's my point. His album isn't good because he's got lots of followers. His albums and his music's always been good, because he's been doing it for ages. But people see him now and think, 'Oh, it's a great album because it's a great success.'
Does it feel to you like the current level of success and wider mainstream attention on grime is sustainable?
Grime is sustainable definitely. But at this level? It's going to have its ups and downs. It's like a fashion for some people. For some it's a way of life, for others it's, 'Oh, I'm not into that no more, because I'm into a new thing.' Every culture goes through that phase, or gets that type of follower. It will have ups and downs; obviously, I can't say when it's going to have another down, or be back up again. But sustainable at this level? It would be nice to think it would be possible, but experience says maybe not.
How about the future for you? Are you already looking forward to other projects, or do you focus on one thing at a time?
I'm definitely thinking of what's next, I always am, just because the music business is such a slow process. I'm ready for whatever music is coming next, but at the same time I just keep working and see what happens. So, once the album's done and we've seen through the cycle, I'm definitely going to have some more music ready—maybe just an EP, just to show what I'm thinking next, how I'm feeling now. Some people might say it's just more of the same—'Oh, you're still smoking weed, you're still fighting.' But I hope that I'm delivering it in a way that's new and interesting, and you'll still want to hear it.
—Joe Muggs