FEATURES
Flora Purim is Jazz Royalty
By Philip Freeman · April 26, 2022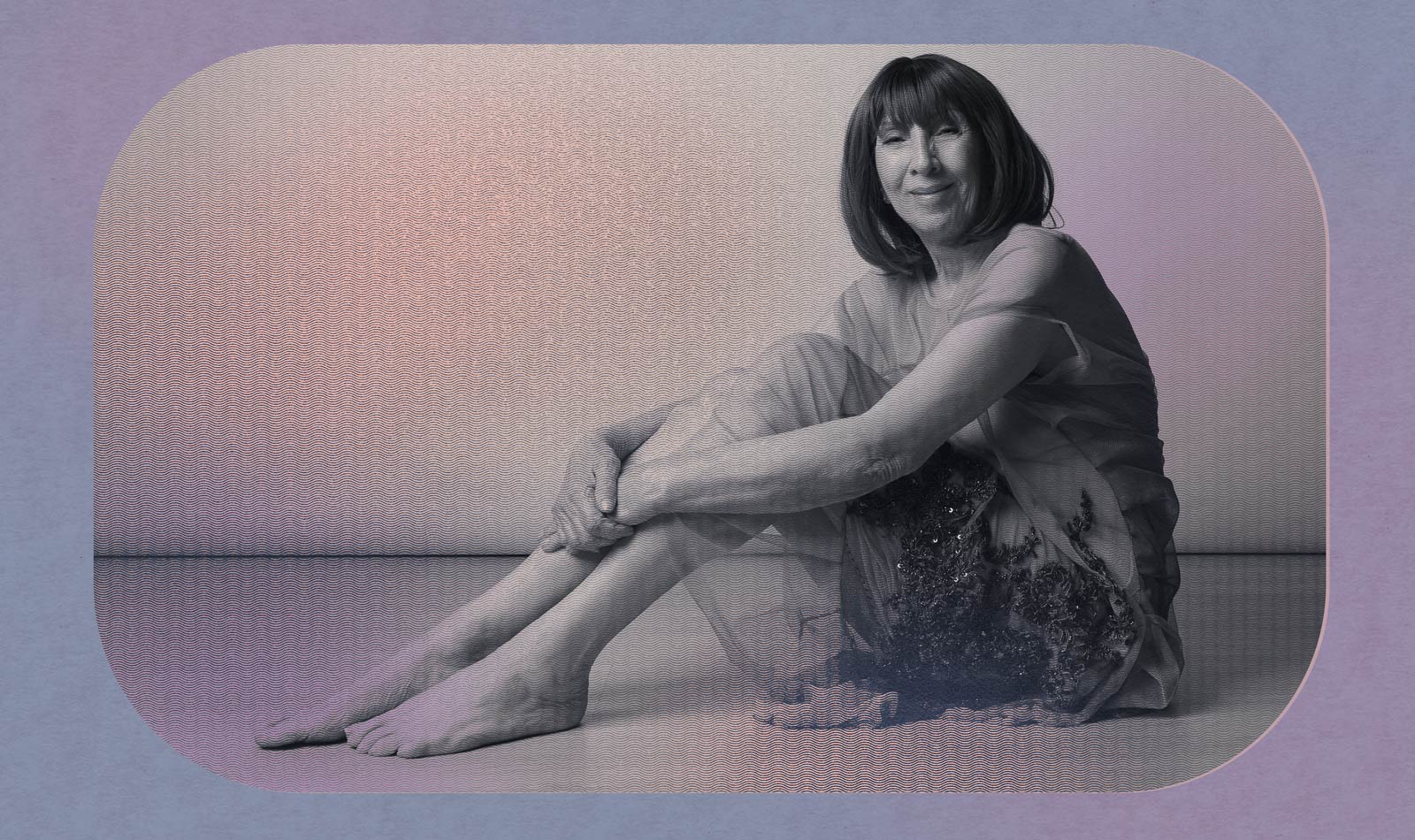 There was a moment at the beginning of the 1970s when the world of jazz fusion and progressive rock was infatuated with Brazilian music. Adventurous artists like Hermeto Pascoal and Azymuth were blending jazz and funk with samba and the other sounds of their home country, and high-profile U.S. performers like Carlos Santana, Chick Corea, and Miles Davis were paying attention. Pascoal came to New York to record a self-titled big band album and joined Miles Davis in the studio for what would become 1971's Live-Evil. In 1972, Corea formed a new band, Return to Forever, and recorded two albums—a self-titled debut, and Light As A Feather—that blended his baroque jazz compositions with Latin rhythms. In 1973 and 1974, Santana, more interested in spiritual exploration than rock at the time, made Welcome and Borboletta, fusion-oriented albums that included Brazilian rhythms as part of the sonic stew.
These albums don't just have Brazilian rhythms in common—they also feature singer Flora Purim and her husband, percussionist Airto Moreira (except Live-Evil; more about that below). Married since the mid-'60s, the pair have spent a lifetime exploring the boundaries of music, working together and separately in territory that encompasses jazz, funk, Latin music, and indefinable "fourth world" sounds.
Purim's vocals are unique in jazz. Her voice is crystal clear when she wants it to be, delivering lyrics with just a hint of the soft lisp of Portuguese, but she also shifts into wordless, passionate eruptions when she feels that's what's called for. "When lyrics have content and mean something, I'll go with the lyrics, and I sing them as best I can, and I'll take breaths so the sentence goes through," she says via Zoom from her home in Curitiba, Brazil. "And when a song is so pretty that it doesn't need lyrics, I go without lyrics. I look for a saxophone player like Lester Young, and find a texture for my voice, and we do the song."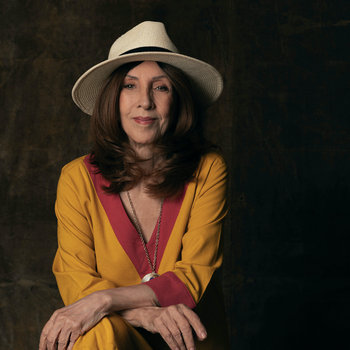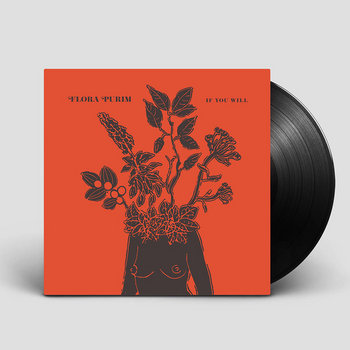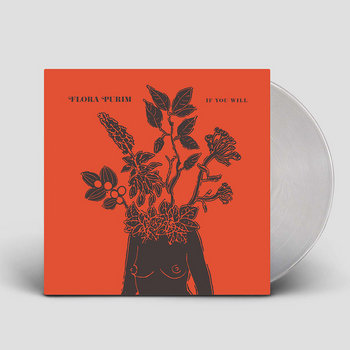 .
00:10 / 00:58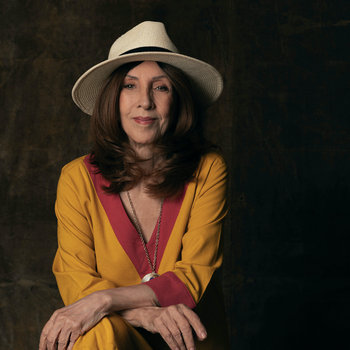 Merch for this release:
Vinyl LP, Compact Disc (CD)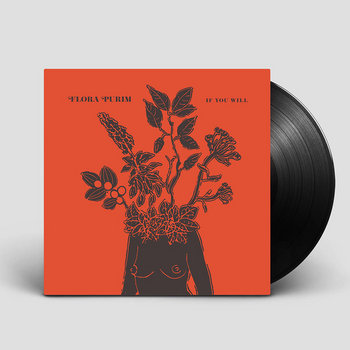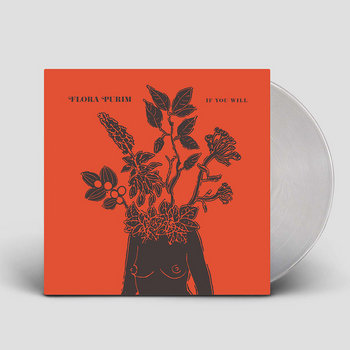 Purim has just released her first studio album in close to 20 years, If You Will. Recorded with a variety of collaborators over multiple sessions, it features Moreira, their daughter Diana Purim, Flora's son-in-law Krishna Booker, guitarist and longtime collaborator José Neto, and many others. "I just got inspired and friends started to tell me, 'Come on, let's do it, you can do it, let's do it,' so I just started," she says. "I didn't expect anything from it, you know, and then suddenly it's coming out."
The title track was written by boundary-breaking keyboardist George Duke, with whom Purim first sang on his 1974 album Feel. They recorded "If You Will" together on 2000's Cool. Diana Purim is the lead vocalist on the new version, though, her voice slightly softer and more American than her mother's. Flora comes in on the choruses, instantly recognizable. Keyboardist Mika Mutti, who worked with Sergio Mendes toward the end of the Brazilian legend's career, arranged the piece.
The album includes another re-recording: "500 Miles High," from the second Return to Forever album. Flora says that Corea's death in February 2021, when If You Will was being recorded, "was very shocking to all of us. As I was doing the record, I thought I had to do something. I didn't want to make a statement or anything, so I put that song in to remind me [of him]. That was the first song he ever showed me." She and Moreira perform the piece, led by Davi Sartori's electric piano and Thiago Duarte's busy electric bass, in a high-energy, jazzy arrangement propelled by Endrigo Bettega's thunderous drumming. There's a palpable sorrow audible in Purim's voice, but it's blended with the kind of joy that only a decades-long creative friendship can inspire.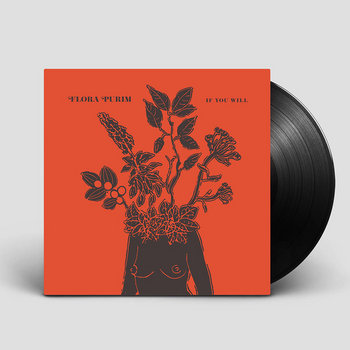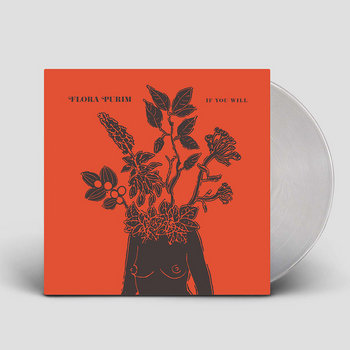 .
00:10 / 00:58
Merch for this release:
Vinyl LP, Compact Disc (CD)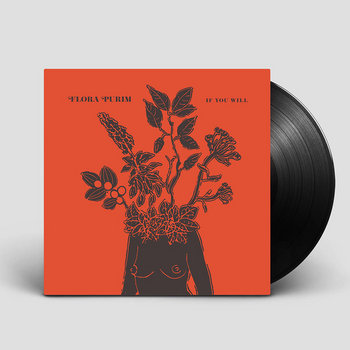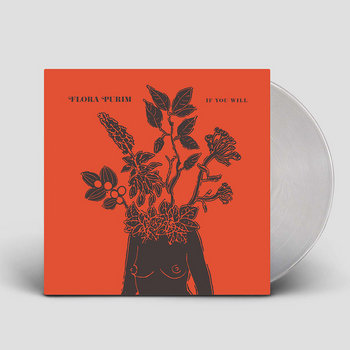 Purim and Moreira married in the mid-'60s, and left Brazil for the U.S. in 1967, as their home country was falling into the grip of the military dictatorship that would maintain control until 1996. They came to New York and began to perform and sit in with other musicians, gradually earning a reputation as creative collaborators. Purim recalls singing with pianist Benny Aronov and bassist Reggie Workman "in a bar where drums were not allowed, so I started to sing some standards and bossa novas, but we were grooving. Airto got a pizza and started to play brushes on top of the box."
Although they often worked as a team, they took individual opportunities as well. In 1970, she was in Mexico City when she got a surprising phone call from her husband, who was still in New York. "I had a six-month contract to work in this place with a dancer and singer named Lennie Dale, and then in one phone call [Airto] told me, 'Guess what? I'm playing with Miles,' and six months later I joined him."
Davis almost never worked with vocalists, so Purim got to know the trumpeter socially rather than professionally, which wasn't always pleasant. "He was a difficult person," she recalls. "He had a personality [that] kind of overwhelmed—he doesn't like the musicians's wives. He feels possessive about his band. I got to travel with the band, because I used to insist, and I stayed with Airto. Airto couldn't speak English well, so I helped him, but Miles once told me that when I was around, Airto didn't play as good as he usually did. I took that. I thought of it. Maybe he was right. But [I decided] it didn't happen. Airto always plays good. He does what he can, and he doesn't get fazed by things."
.
00:10 / 00:58
After the two albums with Return to Forever and guest appearances with Santana, Purim signed with the Milestone label as a solo artist. She released Butterfly Dreams, Stories To Tell, the live 500 Miles High, Open Your Eyes You Can Fly, and Encounter between 1973 and 1977. The connections she'd made served her well, as the personnel represented the cream of the jazz-fusion crop. "George Duke met Stanley [Clarke] on [Butterfly Dreams]. They'd never met before. Then I got Joe Henderson, a wonderful saxophone player," she says. "I mixed and matched people…at that time I was still under the influence of Chick, but on the second record I broke from Chick and started my own thing."
After two studio albums and 500 Miles High, recorded at the Montreux Jazz Festival, Purim disappeared for nearly two years: she was in Terminal Island federal prison for cocaine possession. She kept her mind on music, though, and made Open Your Eyes You Can Fly as soon as she was out. "I had George Duke," she recalls. "He used to come and visit me, and I said, 'I want this, and this, the key is this, and that. Work it out and get it ready, it'll be my first stop when I get out.' And that's what happened." Released in 1976, the album featured Duke; Moreira; Pascoal; guitarists David Amaro and Egberto Gismonti; bassists Alphonso Johnson and Ron Carter; and drummers Robertinho Silva and Leon "Ndugu" Chancler. "It was good, because everybody wanted to lift me up, they all came in, and every one of them was on…it was a real cool record."
Throughout the '80s and '90s, Purim and Moreira continued to work steadily, at one point forming the group Fourth World with José Neto and multi-instrumentalist Jovino Santos Neto. As the 21st century began, she slowed down somewhat, but was still actively touring into the 2010s. "It has been good," she says. "Until I said 'OK, I don't want to do that anymore,' and I stopped. And lately I've been feeling like 'OK, I can give a little more…' and that's what I did."