FEATURES
Flasher's Taut Post-Punk Evolves From Tight Friendship
By Sasha Geffen · June 05, 2018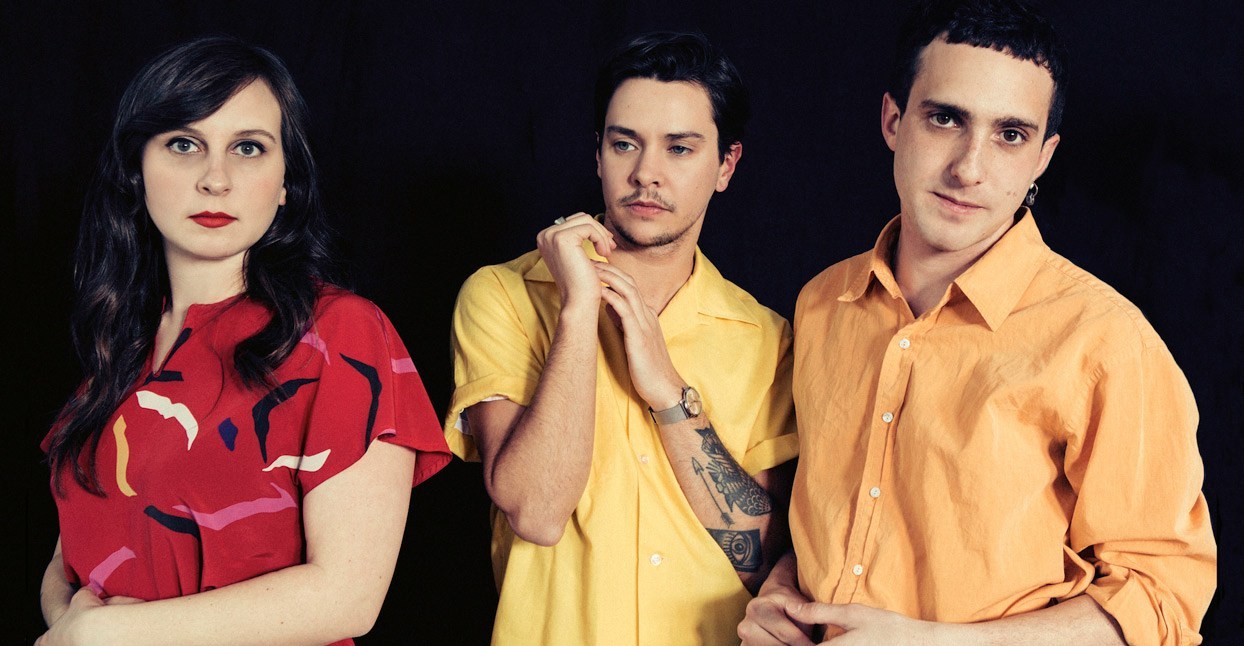 "What's the worst thing you've ever done?" Taylor Mulitz sings in the last few seconds of Flasher's first LP, Constant Image, as the instruments around him fall silent. It's a jarring question, and it would be even if it were asked plainly, not sung to a deliciously catchy power-pop melody at the end of a record full of such. But this is how the D.C. band grapples with the world. Comprising Mulitz on guitar, Danny Saperstein on bass, and Emma Baker on drums—all three sing, too—Flasher make the kind of political rock that tends to agitate from deep inside an earworm. The band's gentle, impressionistic lyrics contain careful considerations of how one might survive as an individual enmeshed in late capitalism, but the stakes of the songs don't reveal themselves until you're already immersed in their bright, optimistic energy.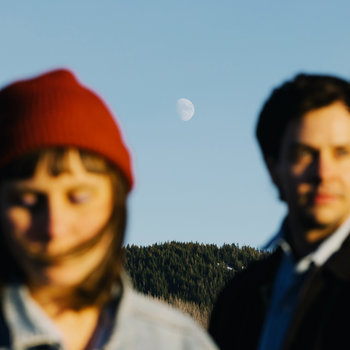 .
00:10 / 00:58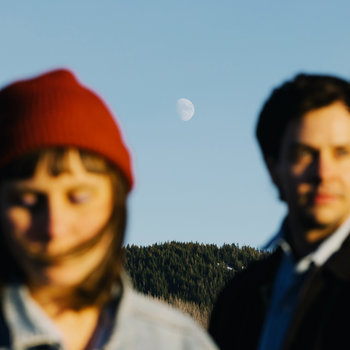 Mulitz, Saperstein, and Baker have all been close friends since they were teenagers. In high school, Baker and Saperstein played together in a group called Sad Bones, and they met Mulitz at one of their shows: "Just us and some other friends in someone's attic, everyone sitting cross-legged—that kind of gig," says Baker over the phone during a conference call with the band. By 2013, Mulitz and Baker had started up a raw-edged punk band called Young Trynas while they were both living in Baltimore; Saperstein joined not long after, and by 2016, Young Trynas had evolved into Flasher. All three members had played in other bands with other friends before—Mulitz in Priests, Baker in Big Hush, and Saperstein in Bless—but Flasher was the first time they'd played together as a tight braid of best friends. "It's probably the most personal band I've ever been in," notes Saperstein. "When we're writing lyrics, the references are more intimate. They're more grounded in our relationship with each other, who we know each other to be. It feels like we're really answering to each other, which is intense."
That intimacy can complicate the process of opening up Flasher's music to a broader audience. While their 2016 self-titled EP was recorded and released within the D.C. music community they call home, the band signed to Domino for Constant Image and recorded the album with producer Nicolas Vernhes in New York. Letting someone new into their creative ecosystem proved to be a challenge. "We've been writing music and playing together for so long," says Mulitz. "When it comes time to share that outside of the three of us, it can be really daunting to try and find the language to communicate." The recording process, Baker says, "stressed how important it is for us to be supportive of each other—to be really open and good at listening and sticking up for each other." Saperstein adds, "It's been a steep learning curve. How do you translate the vernacular that you've come to take for granted because you know each other so well?"
.
00:10 / 00:58
It's easy to hear the ready familiarity among Flasher's three members. At times, they finish each other's sentences, and their vocal chemistry is among Constant Image's foremost charms. On the exuberant "Material," Saperstein's cinched vocals take the lead during the verses, but get subsumed by a chorus that sounds like it might be sung by three people or 30. The individual dissolves into the multiple, a tension that Flasher is eager to explore. "Sometimes it feels like political conversations are only important if you're talking about stuff on the level of the nation," Saperstein says. "What about the communities that exist on smaller scales, where the consequences actually take place? We're interested in homing in on that."
There are politics hidden in every encounter, even the most superficial. There are politics inside the deepest friendships, too. Flasher's creative goals concern the excavation of the political within the personal. Often, that work results in playful music with free-associative lyrics, like "Violate your terms of service / Shoplift / You don't deserve this," on the scratchy bubblegum number "XYZ." Corporate jargon brushes up against sincere expressions of personal insecurity, a songwriting strategy that mimics the bewildering effect of, say, scrolling through Twitter or reading a powerful essay about mental illness that's studded with Glossier ads. It's a strange time to be human, but Flasher's members are committed to helping each other thrive inside the overwhelming mess of the present. They would say that their friendship itself is a kind of art, in addition to the music that comes out of it. "By being vulnerable, you're already making something new," says Saperstein. "Support looks like not trying to turn away from vulnerability, but trying to sit in it for as long as possible because you can share the weight of it with someone else. That's necessarily a creative project."