FEATURES
Rapper Finsta Helped Establish The Sound of New York Hip-Hop
By Phillip Mlynar · August 29, 2017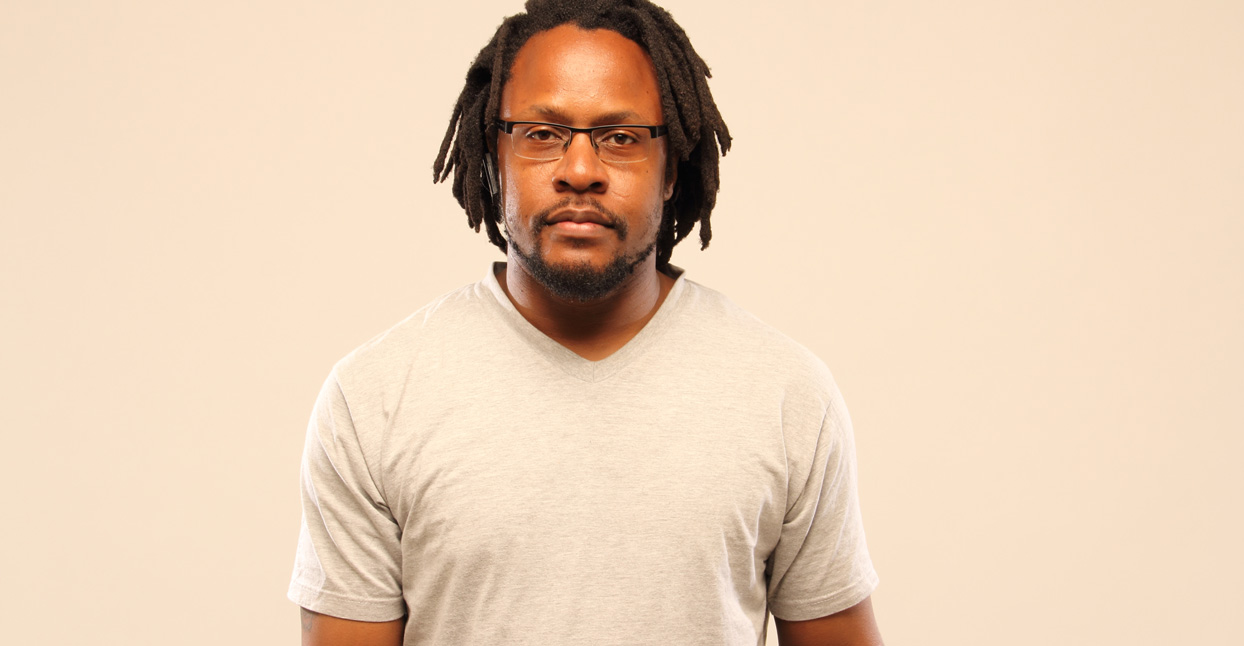 As a founding member of the group Black Moon and the voice behind cult independent rap classics like "Feel the High" and "Sunnyside," the Brooklyn-raised rapper Finsta played a crucial—if overlooked—role in the development of the sound of '90s hip-hop. But speaking about his contributions today, from his home in North Carolina, he sounds humble. "I'm flattered," says the 46-year-old MC and producer. "But there were so many other cats on the street. If you start digging in the vaults of someone's collection, you'll probably find someone who was doing the same style before I did."
Finsta left Black Moon before the release of the group's 1993 debut Enta Da Stage, which helped established the template for rugged-but-soulful hip-hop, and put Brooklyn on the map a full year before The Notorious B.I.G. took the borough's cachet worldwide. Listening back to Finsta's first solo single, 1992's "Finsta Baby/Payday Is Bliss," and his work with Finsta Bundy, the group he formed with fellow Bushwick rapper Bundy, you can connect the tone of the production and the timbre of Finsta's flow with the vibe of Enta Da Stage. Adding on to the legacy of Finsta's music, singles like "Feel The High" and "Sunnyside" would fetch as much as $200 on the late-'90s collector's circuit, while "Feel The High Pt. 2" was included on DJ Premier's definitive indie NYC rap compilation, New York Reality Check 101.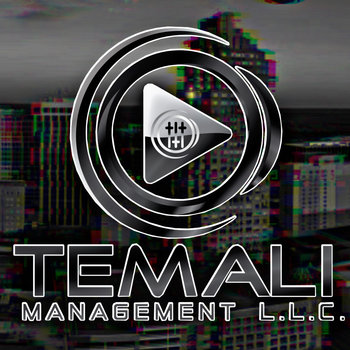 .
00:10 / 00:58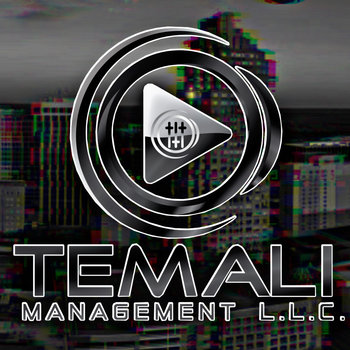 The production on those Finsta Bundy songs skewed stark and seductively hollow, with bleak atmospheric space lingering between the drums and samples. Over this, Finsta and Bundy laid a steely but beguilingly melodic flow, mixing verses about their lyrical prowess with observations on both the environment in which they grew up and the music industry that surrounded them. The group's DIY ethos set the template for the dozens of now-legendary indie releases that would come later that decade. As Mr. Walt, one half of the Beatminerz production crew who worked with Black Moon and Finsta Bundy, says, "I always tell everybody that all that underground hip hop, Def Jux and Atmosphere and all that stuff, Finsta and Bundy started that. [They] created a dark sound. Everybody else started emulating that sound. They're the fathers of that sound."
The roots of that sound began in Bushwick. Finsta remembers becoming smitten by the sound of hip-hop block parties on Covert Street when he was 11 years old. Those parties inspired him to investigate the hip-hop radio shows commandeered by Marley Marl, Mr. Magic, and Red Alert, where he would anxiously wait to tape routines by artists like the Force MCs (who were renowned for performing to commuters and tourists on the Staten Island ferry). The day Finsta heard a neighbor blasting Eric B & Rakim's futuristic rap dispatch "My Melody" from their window, his whole world changed. "I remember listening and being like, "What the hell is that?" Once I heard that song, it was a wrap for me."
At Bushwick High School in 1989, Finsta met Evil Dee, who was a core member of Black Moon (then known as High Tech) and the other half of the Beatminerz. Finsta was amused by the way Evil smashed the drums in band class. "I thought he was going to break those drums, playing them like Animal in The Muppets!" he says. Soon, Finsta was hanging out at Evil's crib, the two of them making beats and rhyming together. "Evil's style was like if Chubb Rock and Son of Bazerk had a baby," he says. "In one rhyme, he called himself the Master of Gibberish." It wasn't long before MCs Buckshot and 5ft., who were a dance team at school, completed Black Moon's line-up.
Just before Black Moon signed a deal with Nervous Records, after the birth of his first daughter, Finsta decided to leave the group. Evil Dee introduced him to Gucci Man, an old-school artist who was running a venture called the Cracd Record Company. Finsta's debut single, "Finsta Baby," was released in 1992. A year later, he formed Finsta Bundy and struck up a relationship with the indie label Big Willie after the owners stopped by Jackpot Records in Downtown Brooklyn, where Finsta was working. The stripped-down and spectral "Sunnyside" was released in 1993 on Big Willie, and it kick-started a series of Finsta Bundy singles on fellow indie labels like Tape Kingz and Bazarro Records (run by Bushwick staple DJ Bazarro from Dysfunkshunal Familee), all of them boasting similarly eerie and lo-fi production.
Finsta recalls the creation of these songs fondly, but admits that their distinctive, "grungy" sound was often the result of battling technological limitations. He would make demos at home using a two-second Yamaha sampler, "that had a little microphone attached to it. I had to sample the sounds into the microphone so, as you can imagine, they came out sounding raw and raspy." But Finsta's sharp creative instincts shone through on songs like "Sunnyside" and "Feel The High." "I started to get a little intricate with slowing things down," he says, "taking bits and pieces of songs people weren't listening to and throwing it out there as something new. People at record labels wanted party records, but my sound was too dark. I didn't want to do party records. My music was trying to create a mold and go from there."
.
00:10 / 00:58
But while the template he helped create would go on to define the sound of the decade, Finsta Bundy's career never gained momentum, and Finsta's hands-on, multi-tasking approach to business didn't help. "I was trying to do a million things, and I never got a chance to just sit down and focus on being an artist," he says. He laughs when he recalls an early show where he stormed off stage after forgetting the lyrics to "Finsta Baby"—something he might not have done if he'd had an older industry figure to guide him through the nuances of putting on a professional show. Ironically, The Notorious B.I.G. was in the crowd that night; he was booked to perform later in the evening. "It's kinda embarrassing when you see where Biggie's career went!" Finsta says.
As the '90s wore on, and hip-hop went mainstream, Finsta began to notice that some of his records were fetching high prices on the collector's market—especially overseas. "When I saw how much people were paying for "Finsta Baby," I was like, 'Nah, there's got to be another 'Finsta Baby,' it has to be someone else.'" At the time, the trend "bugged him out," and caused him to, "get a little bitter, because I was mad that I wasn't able to get the push to be out there in those markets like that. If someone's buying my record for, like, $200, that should mean I can go and tour there."
Gradually, Finsta began to see his "cult hero" status as an asset. Fans began telling him that hearing Finsta Bundy record prompted them to seek out other independent releases, which in turn opened them up to the world of underground hip-hop. "Unfortunately, I didn't get any of the money," he says, "but I always just wanted people to hear my music and make something themselves."
Since the late '90s, Finsta has sanctioned the release of previously unheard Finsta Bundy demos from 1993-94 on the Chopped Herring label, along with a selection of curios from his vault. He's also making new music. The latest addition to his catalog is Backstrokes Thru Concrete Waves, an album cut with his new group, Culture Over Rap's Experience. The songs slot seamlessly into the Finsta Bundy canon, with cuts like "Stylin' On The Block" powered by rugged drum loops, moody samples and hypnotic rap flows. Next, Finsta and Bundy will release a pair of solo albums, before reuniting for a full, proper Finsta Bundy album.
"Some artists had major money behind them and had great studios," Finsta says, reflecting on his thirty-year career. "We had more of a home grown situation behind us. Grassroots was the key for Finsta Bundy. People really gravitated towards that."
—Phillip Mlynar