FEATURES
Rising R&B Artist Fielded Finds Strength in Vulnerability On "Demisexual Lovelace"
By Phillip Mlynar · September 30, 2020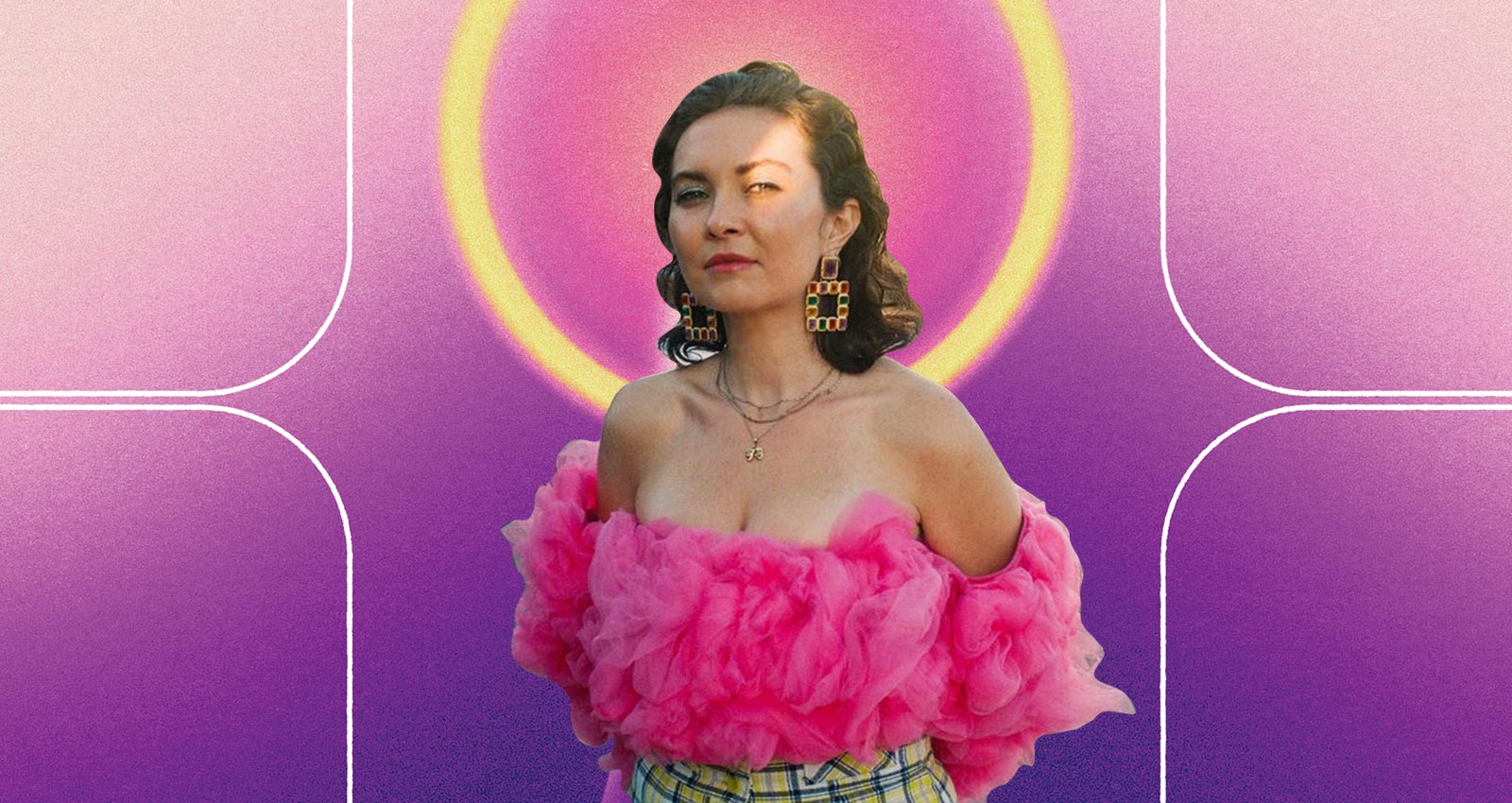 At the beginning of 2019 Lindsay Powell, who records as Fielded, left her home in Brooklyn and decamped to an artist residency at the Hambidge Center in Georgia. Finding sanctuary inside a spacious studio with a piano, the singer and producer spent two weeks creating music prompted by what she calls a couple of "personal situations that threw me for a loop." When she wasn't writing music, she hiked. "Because of where I was in my romantic life, I was in a perfect place to just throw everything into the project," she says. The songs would eventually become her latest album, Demisexual Lovelace. Across ten tracks, Fielded delivers startlingly confessional and frequently heartbroken lyrics over lush and luminous electronic-hued R&B.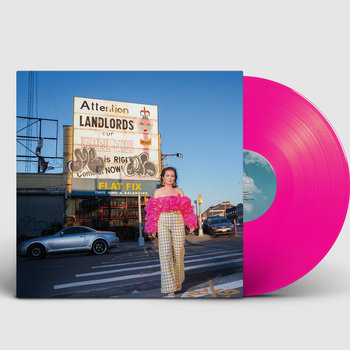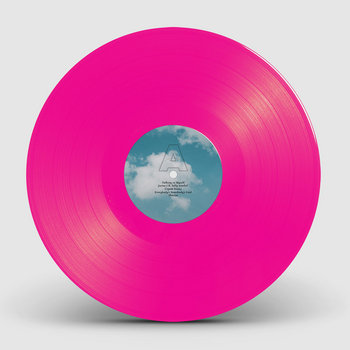 .
00:10 / 00:58
Merch for this release:
Vinyl LP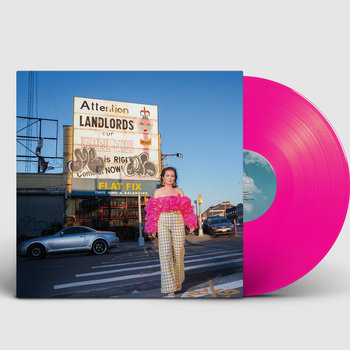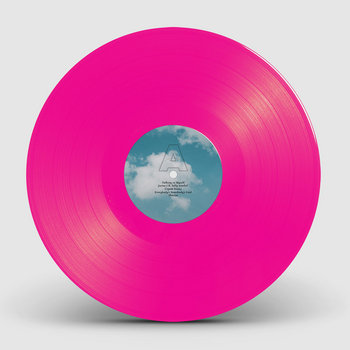 The album is being released by Backwoodz Studioz, the hip-hop label associated with the prickly, politicized firebrand styles of founder billy woods and his duo with ELUCID and Armand Hammer. "I do this thing where, if I like somebody and respect their work, I'll reach out and ask if they wanna collaborate, and usually I never hear back," says Fielded, recalling how she came to be a part of the Backwoodz family. "But after hearing Armand Hammer's Paraffin, I wrote to the email on the website, kinda did my spiel, and woods wrote me back." Woods told Fielded that he was recording a solo album, Terror Management, and sent her the beat that would become "Western Education Is Forbidden" offering her the chance to sing on it. "My verses were already done, but I thought there was room for a lot more," recalls woods. "She sent it back in record time, and not only were the vocals stunning but I really liked her writing on it. That, and her professionalism: It was sent back quickly, with a quality recording, and files properly arranged."
Fielded wound up guesting on two additional tracks on 2019's Terror Management, as well as a few more on Armand Hammer's essential 2020 Shrines album. "As we worked together, I saw this person had a combination of considerable talent, skill, and an enviable work ethic," says woods. "Those are the artists you want to do stuff with."
In comparison to the rest of her discography, Fielded describes Demisexual Lovelace as "a new chapter—I almost feel like I'm putting out my first album." Her previous releases all had clear pop aspirations: Dramatic melodies and big hooks carry 2013's Ninety-Thirty-Thirty; 2016's three-track Tapioca EP bears the influence of playful '90s daytime radio hits; and 2018's Drip Drip, which was released on Deathbomb Arc, mixes upbeat electropop with stripped-down balladry. "In the past, I had ideas about needing to write a certain way and present myself as a pop artist," she says," but for [Demisexual Lovelace], it's one hundred percent my own experience, and I can be honest on the record. It's a deeply personal confessional, and it threw all the rules I had about writing out the window."
Along with her new lyrical candor, Fielded also welcomed a close circle of collaborators to help record Demisexual Lovelace: namely, jazz-centric multi-instrumentalist and Galtta label founder David Lackner, and Backwoodz Studioz's in-house engineer Willie Green. (Woods and ELUCID also appear on the album, adding guest verses to the tender "Justus" and the jutting "Grasses Sweet," respectively.) Fielded felt Lackner's background in jazz made him a natural fit for her vocal style, which is honeyed and lyrical, and swings easily from coquettish to reflective. Together, they settled on Smokey Robinson's mellow 1975 A Quiet Storm as a frame of reference for the production; Janet Jackson's The Velvet Rope influenced Fielded's lyrical tone. "I wanted that quiet tenderness that still had these moments of fierceness and intensity," she says.
Lackner's sumptuous instrumentation is complemented by Willie Green's beat programming work and additional production, reinforced by his deft mixing and mastering skills. "Not only did Willie Green do the beats and set the tone with the first song ["Talking To Myself"], but he creates a new language within each song," says Fielded. "It takes you to where that song is supposed to exist." Looking back on "Talking To Myself, which layers softly pattering percussion beneath gentle swirls of synths, Green says he just wanted to bring a nice drum groove to complement what Fielded and Lackner were bringing. "It's never overdone with Fielded," Green says. "She knows how to push enough to be interesting and innovative, but never so much to detract from the actual song."
.
00:10 / 00:58
There's a strikingly personal character to the lyrics on Demisexual Lovelace. On the introductory track, "Talking To Myself," the singer gazes at her reflection in the mirror and holds a candid conversation with herself, wondering, "Will I ever gift a child a name?" On "Everybody's Somebody's Fool," Fielded draws on her experience attending a Sex and Love Addicts Anonymous group. "Introduce my shit like, 'Hi, I'm Fielded and I'm a love and sex addict,'" she declares, as bluesy piano and coy bursts of hi-hat set the scene.
"It was an experience where I had a relationship that sent me to the brink," she says. "[The song's] about realizing that codependency is very much a norm we have to deal with, especially as women. We're kinda conditioned to be codependent in some ways. It's societal and it's furthering this idea of hierarchy in romance. That song was written at such a low and it's partially taking responsibility for my actions, like I fucked up—but you fucked up too, and we're both responsible."
Demisexual Lovelace took root amid a period of personal contemplation for Fielded, and while she's not sure the process healed her entirely, she still found it beneficial. "'Happy' is a funny word for me," she says. "I'm in a place where I understand myself a little bit more and I have a calmer approach to the world. I'm a little more self-aware than when I started these songs."