FEATURES
Field Mouse Premiere Their New Album "Episodic"
By Ally-Jane Grossan · August 01, 2016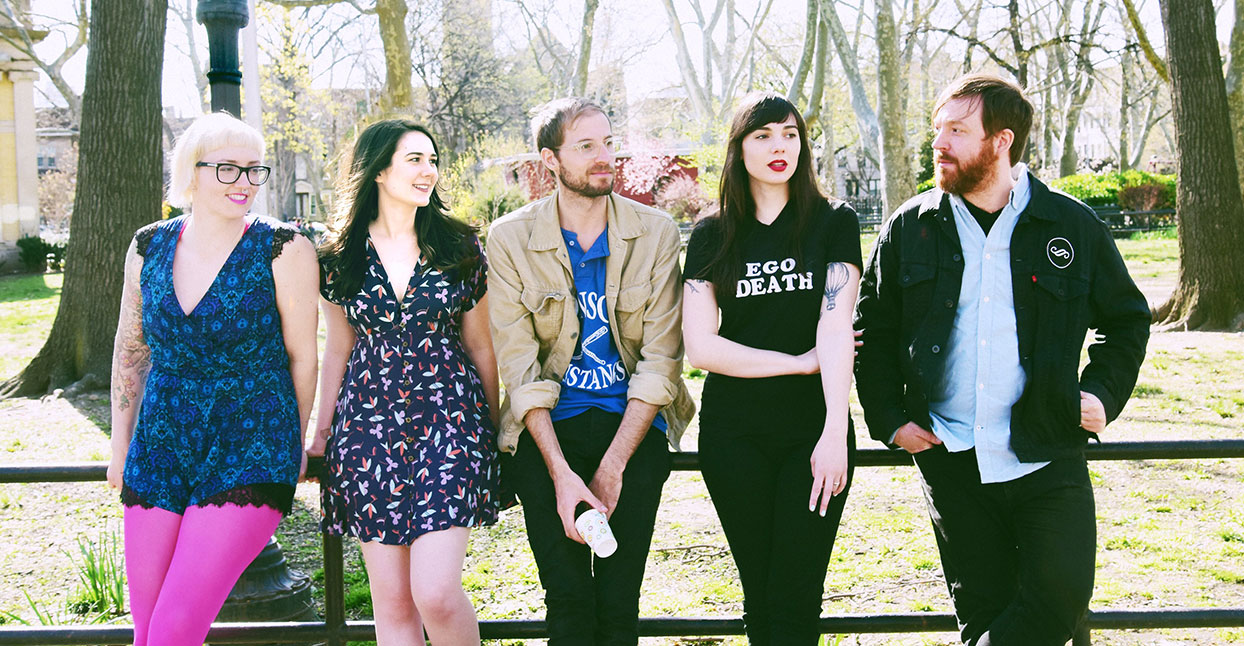 With a new album that feels like it's the start of something bigger—bigger hooks, a bigger sound and Rachel Browne's booming voice—Field Mouse are bounding towards indie rock stardom. While three members reside in Brooklyn and sisters Rachel and Zoë Browne are in Philadelphia, the five-piece carve out time to practice and play in both cities. We caught up with Rachel Browne by phone after a particularly sweaty hike on the eve of Field Mouse's  North American tour. Listen to a premiere of the new album Episodic, out this week.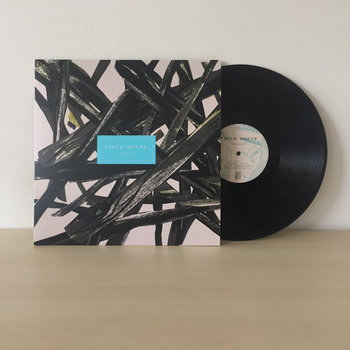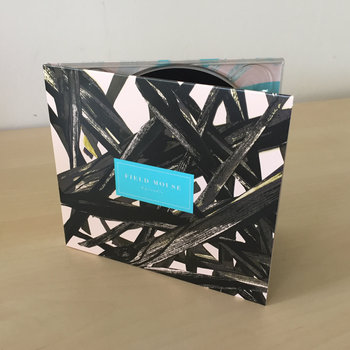 .
00:10 / 00:58
Merch for this release:
Vinyl LP, Compact Disc (CD)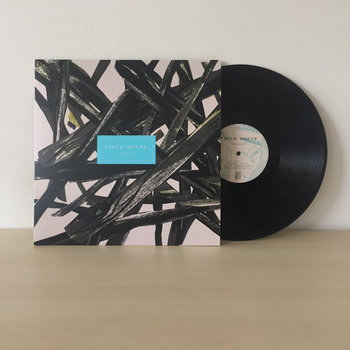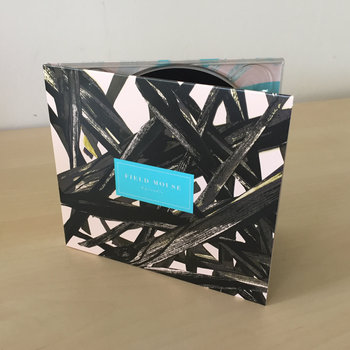 You're split between Philadelphia and New York, where do you feel at home?
My sister and I live in Philly, and everyone else, the other three, still live in Brooklyn. We practice in both cities. Our drummer shares a practice space with a few bands in Brooklyn, so that's like our headquarters practice space. We rent spaces here sometimes and we're super back and forth. I've been in Philly for two and a half years, and I love it here. It's certainly one of my homes, but I also lived in Brooklyn for six years and I have a lot of roots and friends there. It's where the band was formed, and it means a lot to me on a nostalgic and emotional level. New York is always going to be one of my homes, too. Both cities are really important, which is why we're doing the release shows in each. Since living here in Philly, I've spent a lot more time with friends who play music in a DIY community more than I did in New York. It's just a lot easier to foster that here.
Do you think Philly has become a refuge for musicians who get priced out of New York?
Like a Plan B? Yeah, definitely. Though I do think that people I know have moved here from all over the country, not just New York. Other cities, whether they were more expensive or not. People seem to be flocking here for all kinds of reasons. People who were doing something creative, wherever they were. It seems like a haven of some sort. I don't know if I would ever give it that word. Haven suggests a safe harbor but it's crazy the number of people who are moving here. I'm like 'Really?' It's okay. I guess.
Is your name an homage to the Sarah Records band, The Field Mice?
It didn't come from that. I know who the Field Mice are, especially after having this band name for like six years and some people getting angry about it. Which I think is weird. There are a finite amount of nouns and verbs. We picked Field Mouse out of bunch of names on a notebook page that we had written down. I guess I knew a few Field Mice songs at that point, but I was never super into them. I know they are big with the Sarah Records set and that British subculture. They were never a big part of my life. It didn't occur to any of us. Sometimes I wish we had not named our band Field Mice, but there's not a lot we can do now.
How did you evolve from a two-piece to four-piece, then a five-piece?
It happened naturally. When my sister graduated college, she didn't have any immediate plans. She's classically trained on piano and harp, vocally as well. Maybe none of us really have that. She had expressed interest in playing a show or two with us just for fun. We were asked to play Culture Shock, a festival at SUNY Purchase [where both sisters attended college], and we thought it would be cool to have her play with us because she was graduating. We played that show, and it went really well, and we played with her a few more times. W all talked about it, and decided that it worked really well. Before she joined, I was sometimes playing synth and guitar and it was kinda cluttered for me. She's just really good at harmonizing and adds so many things. We would think, 'oh we can just add this layer during recording later but not live' and then we realized we could have Zoë play with us and do all of that live. The short answer is, my sister joined the band.
"The Mirror" is an explosive way to start the album. What is that song about?
There's truly no subtext in that song. It just is what it is: angry break-up song. That's one of the songs Andrew [Futral] and I co-wrote, and Andrew wrote a lot of the music and maybe one of the hooks and was like, 'I want this to open the album.' And we thought 'We'll just deal with it later.' Then I went through a breakup, and that was what I made into that song. We collaborate a lot, and this was once instance where he wrote the riffs and I wrote the vocals and lyrics, too. I wrote it when I was feeling so angry, which usually doesn't happen. I'll usually take some time and remember feeling angry, not be in it when I'm writing. It's kinda cool to sing a song that felt so honest and in the moment. That song is about a relationship ending. I found out through Instagram or something that he was dating someone else before even getting his stuff out of our shared apartment. So, I got angry.
—Ally-Jane Grossan