FEATURES
Fatt Father Redefines Fatherhood on Latest Album
By Gus Navarro · May 12, 2020
At the start of Fatt Father's latest album, King Father, the veteran Detroit hip hop artist asks his son, who is later featured as DJ Oreeyo, to define the word father. "Well, a father is a man in relation to his children," he explains. Fatt accepts the answer, but wants his son to dig deeper. "What does it mean to be a dad?" he asks. "What I think it means to be a dad is a man that works really hard to not only take care of his children, but his whole entire family," Oreeyo responds, as stirring piano and strings crescendo underneath.
While defining fatherhood is central to Fatt Father's excellent fourth studio album, understanding what it means to be a dad has been part of his music long before he was one himself. "I was 15 years old in high school in the '90s when I became Fatt Father," he remembers. "I was the 'Father of Fat.' I was always the fat kid, but at some point, I decided I wasn't going to be the ordinary fat kid anymore. I was always an amazing freestyler. So, I threw another 't' on my name and basically fathered my own genre. I didn't have a full-time father in my life coming up. Music filled that void for me. I started putting what a lot of kids might say to their dad in my music."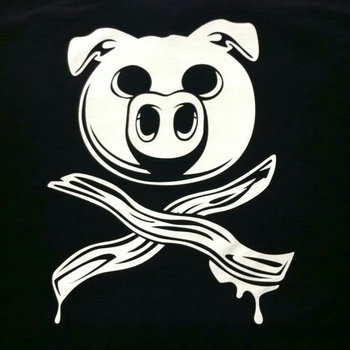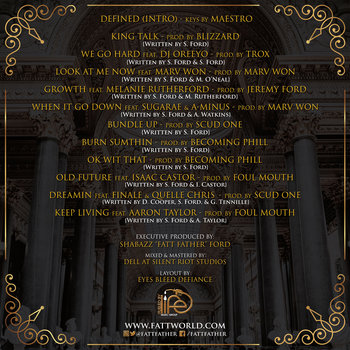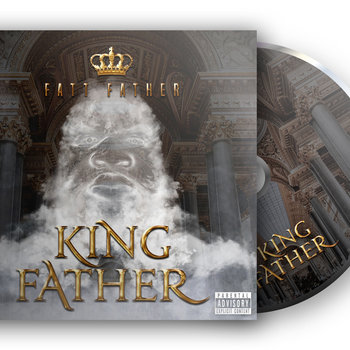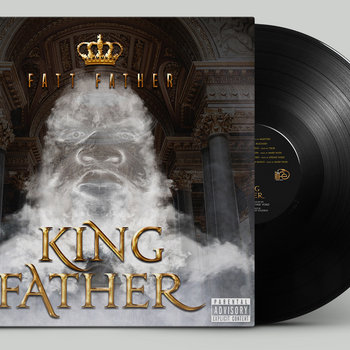 .
00:10 / 00:58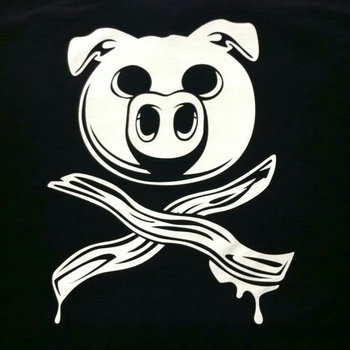 Merch for this release:
Compact Disc (CD), Vinyl LP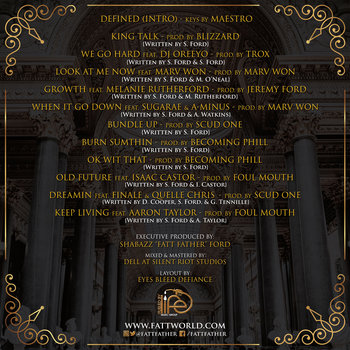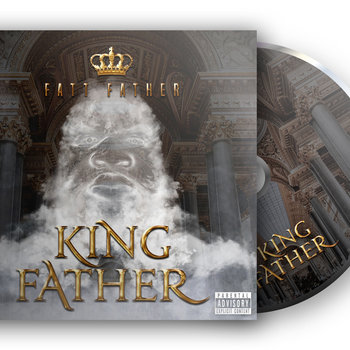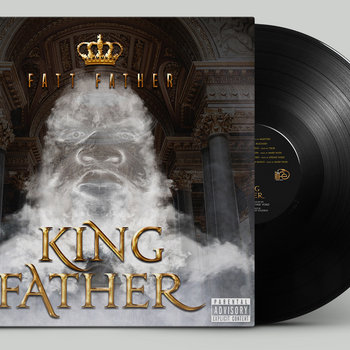 Twenty-five years later, Fatt Father is now a dad with two children of whom he is extremely proud; he's married to a woman he's known since high school, and is firmly established as an elder statesman in Detroit's hip-hop community. Having released countless mixtapes, solo LPs, as well as group projects with rap quartet Fat Killahz and his duo, Twin Towers, Fatt Father's sound is rooted in a boom-bap aesthetic reliant on soul samples, street knowledge, and sharp humor.
As he built his career, Fatt worked alongside and learned from OG artists—people like the late Big Proof and Trick Trick. Now, he's paying it forward. "Fatt Father was definitely one of the very first, of the OGs, to really embrace me," remembers NOLAN (fka Nolan the Ninja), who back in 2012 was just emerging as part of Detroit's next generation of musicians. "We would chop it up at events and stuff like that. One special memory I have is going to his studio to work. At that point it was one of the more professional studios I had been in. He bought me breakfast. I met his family. He's always been family-oriented which is huge for me."
Clocking in at a little over 30 minutes, King Father is a triumphant listen, but it doesn't shy away from difficult topics. Songs such as "Dreamin," "Ok Wit That," and "Look At Me Now" address the highs and lows of aging, coming up in the streets, parenting, and racial injustice. "It's a blessing I'm still breathing/ Focused on providing a message before leaving," raps Fatt on the fifth song, "Growth." "My plan is just to do what I can besides rap/ I done did dirt/ Fell off the edge/ And climbed back," he continues. Guest appearances from some of Fatt's frequent collaborators including Marv Won, Quelle Chris, Finale, A-Minus, and his 11-year old son, the aforementioned DJ Oreeyo, give King the familial vibe Fatt is known for. Featuring producers from around the world, the album is sonically varied but never loses its cohesiveness.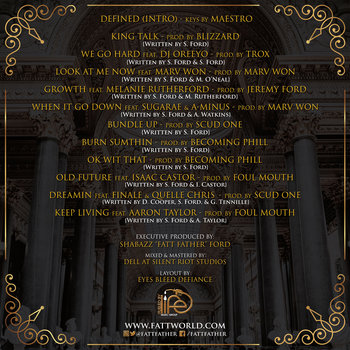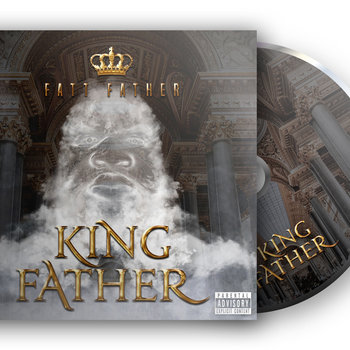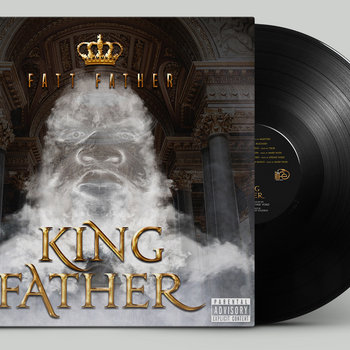 .
00:10 / 00:58
Merch for this release:
Compact Disc (CD), Vinyl LP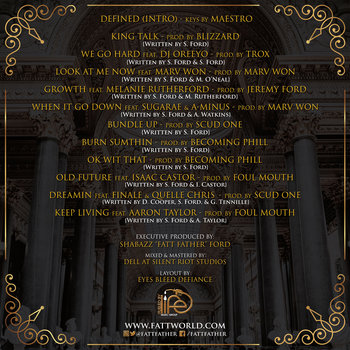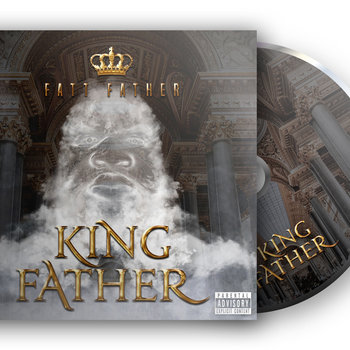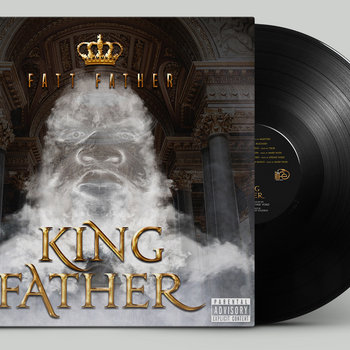 "Fatt Father is one of the most lyrical MCs in the city of Detroit," says rapper and photographer Miz Korona, one of Fatt's contemporaries and close friends. "He's an all-around great entertainer. It makes me sad that he's not as popular as most artists who don't even hold a candle to him. The guy is amazing. You can even see it trickling down to his son becoming an artist. And he's always been that way."
For Fatt Father, your favorite Detroit rapper's favorite rapper, King Father encapsulates a time in his life that involved building a family and his artistry. That journey, however, is far from over. "I don't feel like this is a goodbye record. I feel like it's the start of the next chapter," he says. "I'm just watching how beautiful my kid's spirits are. They hustle. They get up and go. When you're able to take life and roll it up into your craft, your art, and be a hundred percent honest with yourself—and your children are nothing short of great—how can you not consider yourself a king?"